Sacked NABTEB Board Boss Tried To Change TSA Signatories – Registrar
Registrar, National Business and Technical Examinations Board (NABTEB), Prof. Ifeoma Isiugo-Abanihe, said yesteday, that the recently sacked board Chairman of NABTEB governing board, Prof. Leonard Kashima Shilgba, was determined to destroy the institution of NABTEB and promote his self agenda.
She justified her claim with highlights of alleged impunity being championed by the erstwhile chairman of the governing board.
The relationship between the NABTEB sacked  board chairman and the Registrar, Prof. Ifeoma Isiugo-Abanihe, since inauguration has not been cordial and that had affected the operations of the board, forcing the the government to dissolve the board.
Prof. Shilgba was said to have suspended the NABTEB Registrar and four directors on allegation of insubordination and misappropriation of finances of the Board.
But NABTEB Registrar, in a statement, yesterday said the crack in their relationship begun when she refused to accede to several corrupt demands by the ex chairman.
"It was not in disrespect, but because his demands are contrary to the extant rules of government," she said.
She disclosed that Prof Shilgba's adverse agenda in NABTEB, made him to single-handedly introduced what he termed "standing orders" that are inconsistent with NABTEB establishment act.
She said that one of the orders stipulated that 15 percent of the enrolment fees for NABTEB exams, translating to N1,500.00 per candidate be appropriated for governing board members, while 5 percent was appropriated for staff logistics.
"Order 15 made the Sacked board chairman an ex-officio of all committees with financial entitlements while Order 18 said that all contracts for supply of goods and services above N2.5 million and contracts from N5 million and above must be approved by the Governing Board."

Leah Sharibu Alive, Doing Well, Freed Aid Worker Confirms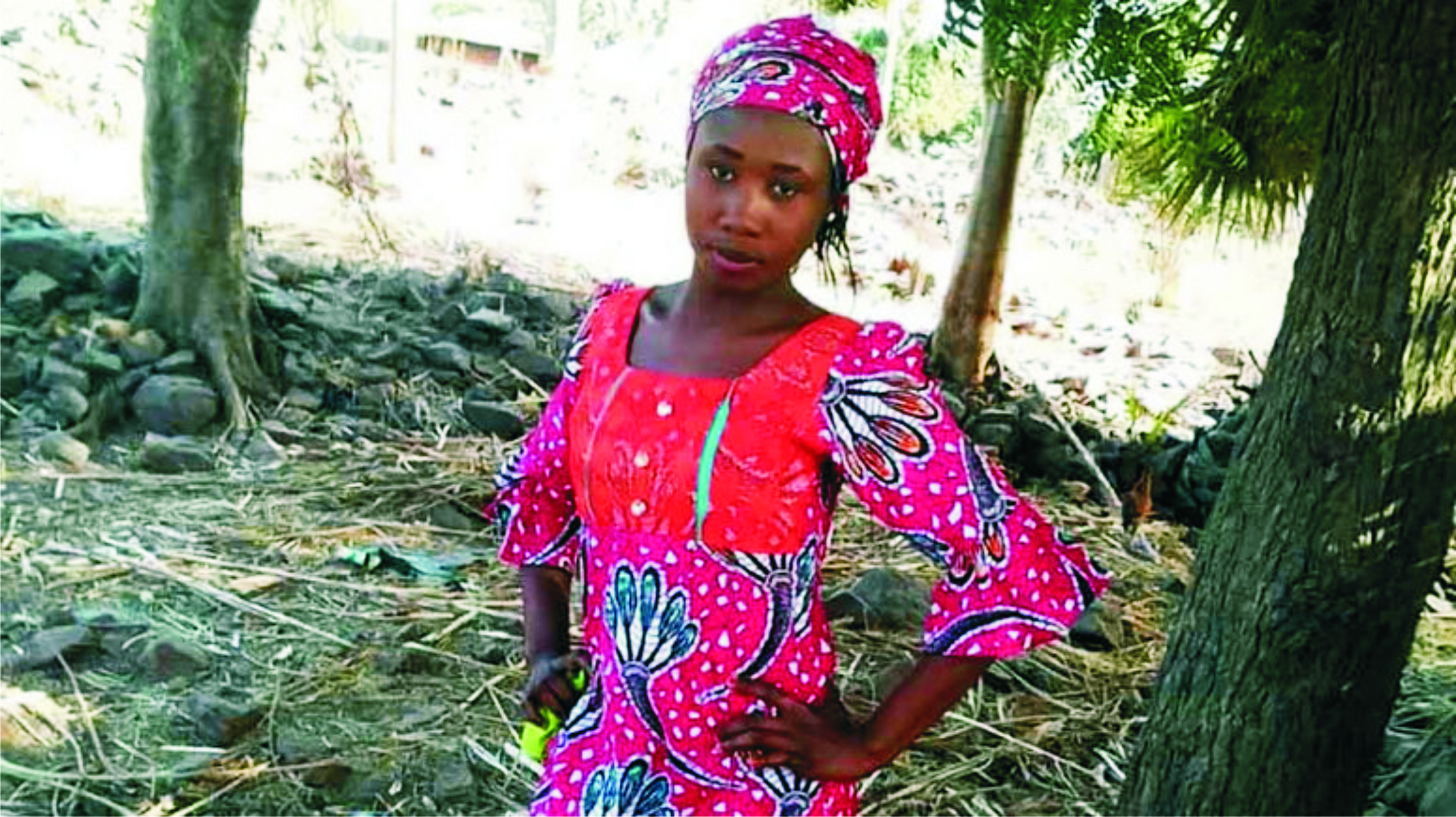 A 26-year-old medical aid worker working with Alliance For International Medical Action, Jennifer Ukambong Samuel, who regained freedom from the Boko Haram captivity, said she didn't meet with Leah Sharibu but she was told that Leah was doing well.
Jennifer, who arrived Jos, last Saturday amidst crowds after the Department of State Services (DSS) facilitated her release, told our source in Jos that they were not allowed to see other abducted girls but said they met with Alice, a lady who has been in captivity for long told her that Leah was doing fine.
"I don't know how many of us that were taken but I think we were eight or nine in number. We started moving inside the bush and got to a place where they wanted to make video recording for us to speak to the Federal Government.
"They said we should tell Federal Government that if they want us to be released, they should release their people in government custody. When we got there, I saw Alice; the last day we were going, she was the only person we were allowed to see.
"I didn't see Leah Sharibu but Alice said Leah and Grace were doing fine, that is what she told me. That if I had known her before she was abducted, I would have agreed that she is doing fine; she is very fat but she wasn't fat before her abduction."
Jennifer said they were kept in a tick bush for about three weeks, and said the insurgents gave them food, and urged them to request whatever they want for their comfort.
She noted that they were not harassed sexually but they were preparing them for the action when one of them said their religion permits them to have sex with their slaves.
Jennifer appreciated the Department of State Services, other security agencies, the Federal Government and spirited individuals who cried out for their release.

Amotekun: Yoruba World Congress Holds Solidarity Walk, 'Morrow
A solidarity walk organised by the Yoruba World Congress (YWC); an umbrella body of all Yoruba socio-cultural and self-determination groups in support of Operation Amotekun, a security network recently established by governors from the South-West to wage war against the spate of insecurity ravaging the zone will hold tomorrow across the entire region.
The congress has pleaded with the South-West governors not to back down and push the concept through.
A statement by the Director of Contacts and Mobilization of the group, Comrade Victor Taiwo, yesterday, said the walk would take place in all the South-West state capitals in Lagos, Abeokuta, Ibadan, Osogbo, Akure and Ado-Ekiti, simultaneously, from 9am.
The YWC is being led by Yoruba Leader, Emeritus Professor of History and Second Republic Senator, Banji Akintoye.
Taiwo said, "All Yoruba people are urged to come out in their millions anywhere they are in Oduduwa Land on Tuesday to show to the world that Amotekun has come to stay.
"We must show to the external forces and their internal collaborators who want to stampede our resolve to protect ourselves, safeguard our land from kidnappers and armed robbers, and put an end to consistent destruction of our farmlands, that enough is enough.
"Well-meaning Yoruba people and leaders of thought would be at designated venues to address the protest.
"We want to assure our governors that Yoruba people are behind them on Amotekun. We urge them not to shiver, and they must never shiver. It is no retreat, no surrender. We will not surrender Amotekun.
"On the meeting points, those in Lagos are to converge at Gani Faweyinmi Freedom Park, Ojota; Oyo: Opposite Agodi Cenotaph, Ibadan; Ogun: Pansheke Junction, Abeokuta; Osun: Nelson Mandela Freedom Park, Osogbo; Ondo: Alagbaka Roundabout, opposite First Bank, Akure while those in Ekiti are to converge at Fajuyi Roundabout, Ado-Ekiti", he added.

RSG Tackles CBN Over N50 Stamp Duty Charges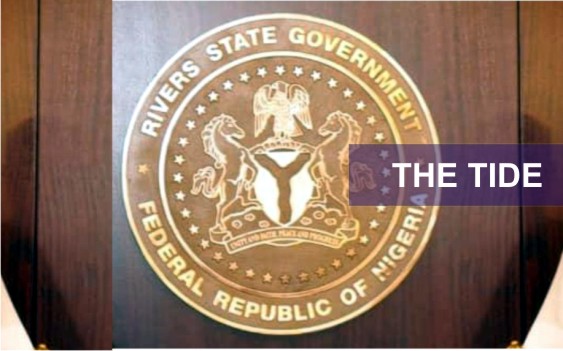 The Rivers State Government has vowed to check any form of double taxation in the state, just as it appealed to the Central Bank of Nigeria (CBN) to review its N50 stamp duty charge on business owners using the POS in the state.
The state Commissioner for Energy and Natural Resources, Dr. Peter Medee stated this during a meeting with Licensed Petroleum Products Station Owners Association in Rivers State (LIPPSOAR) led by its Chairman, Sunny Nkpe at his office in Port Harcourt, last Friday.
Medee explained that paying the extra N50 charge was a form of double taxation, which the state government under Governor Nyesom Wike was bent on stopping.
He said, "When the transporter goes to the fuel station to buy the product, and he is charged extra N50, he passes it on to the passengers in any way he can, but definitely he will pass it on, and by so doing exploiting Rivers people."
Medee, in a five-point communique he jointly signed with LIPPSOAR Chairman, Comrade Sunny Nkpe, and read to newsmen, said the N50 petrol stamp duty fee by the CBN for the use of POS remains a merchant fee which should be paid by business owners and not the customers.
The commissioner charged the association not to allow their facilities to be used for any unpleasant activity that may negatively affect residents of the state and the environment.
The communique reads, "Government understands the challenges and difficulties the members of Licensed Petroleum Products Station Owners Association of Rivers State face on the implementation of the N50 stamp duty.
"That the N50 stamp duty is a merchant fee and should be so regarded. Further engagements will be made with the CBN for appropriate review of the N50 stamp duty charges, considering the fact that LIPPSOAR and operating in Rivers State, are adversely affected because their businesses are highly regulated.
"That LIPPSOAR members are advised not to allow their facilities to be used for any unwholesome practices that will adversely affect the residents and environment of Rivers State."
In his remarks, LIPPSOAR Chairman, Sunny Nkpe, said the association would adhere to the decisions taken at the meeting, noting that his members have remained partners with the ministry and the state government.
He added, "On our part, LIPPSOAR and other stakeholders, we want to promise the commissioner, his team and the Government of Rivers State of our usual support and cooperation at all times.
Dennis Naku & Ruth Alpheus