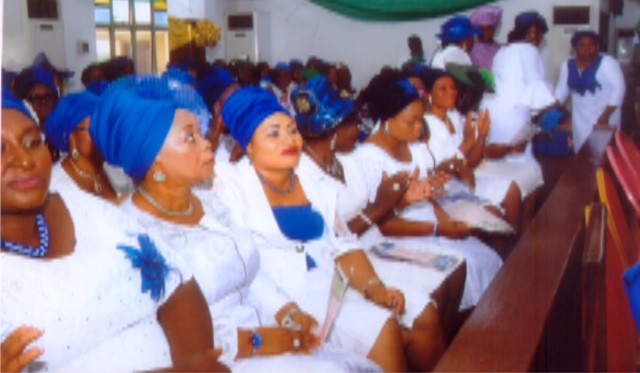 Renowned educationist and lecturer in the Department of Curriculum Studies and Instructional Technology, Ignatius Ajuru University of Education, Rumuolumeni, Port Harcourt, Mr. Henry Vincent Peterside, has described rural women as key agents for development, Mr Peterside said they play catalystic role towards achieving transformational economic, environmental and social changes required for sustainable development at the family and community level.
Speaking with The Tide in Port Harcourt, Tuesday, in an interview on rural women and their role in national development, Peterside maintained that no doubt, they are instrumental in the achievement of food security, income generation, as well as improving rural livelihoods and the overall well-being of their families.
He asserted that women were instrumental in achieving the Millennium Development Goals (MDGs), noting that, this is because their impacts are felt right from the family level to the wider society.
According to him, "rural women are hardworking and resourceful who if properly integrated can provide lubricants to the wheel of development required for sustainable development".
As he put it, "income generating activities consist of small business managed by group of people to increase their household income through livelihood diversification. This may involve vocational skills, knowledge, attitudes and values which can be used to generate income".
The university don pointed out that this is done with the sole aim of improving the quality of life of people living below poverty level as well as upgrading the skills, knowledge, attitude and values of those who are not self-sufficient.
He asserted that income generation include a range of productive activities by individuals or group geared towards gaining or increasing income, adding that this may be through the production of adequate food to feed oneself as well as generation of money from investments.
He further stated that the United Nations Department of Economic and Social Affairs (UNESA) described income generating programme as an intervention which impacts vocational skills or provide capital and commodities that enhance the capacity of individuals or groups to generate income.
On income generating programme, Peterside explained that it entails the education and training of rural women on skills, noting that it is imperative to note that the powerlessness and dependency which characterised the life of most rural women are partly caused by lack of education, training and employment.
He, however, disclosed, that income generating programme therefore, offers support and a way out of extreme poverty for rural dwellers.
"I perceived that income generating activities offer women the opportunity to join the labour force and to learn necessary skills for involvement in economic activities. Income generating activities can be seen as the initiation phase in the progression to small business development. "The acquisition of technical skills places one on a better position to acquire business skills", he said.
Concerning community development as a dimensional process, Peterside stressed that such process involves agriculture, health, education, the provision of rural infrastructures, social life, political and economic matters, commerce and industry.
He added that community development is primarily concerned with the self-sustaining improvement of people in the rural and urban areas and implies a broad-based re-organisation and mobilization of the masses so as to enhance their capacity to cope effectively with the daily tasks of their lives and with the changes consequent upon this.
Stories by Bethel Toby