4th LBIC: Top Stars Scale First Day Hurdle
Nigeria's highest ranked Badminton female player, Dorcas Adesokan, was among notable players that survived opening day hurdle as hostilities began in the 4th Lagos International Badminton Classics.
Tidesports source reports that no fewer than 250 players from 22 countries are competing for honours in the championship which began on July 18 and ends July 21.
Adesokan defeated Chineye Ebere, 21-13, 21-14 to record her first win in the competition, as number one seed, Muhammad Shamsul-Muzil beat Jafar Umar, 21-15, 21-13 while Godwin Olofuwa strolled pass 21-8, 21-7.
Ranked number four in the tournament Adesokan was joined in the next round by Israeli's  Ksenya Polikarpova ranked third who cruised to a comfortable 21-3, 21-8  victory against Nigeria's Iyanuoluwa Kayode.
India's Kudaravalli ranked number two in the competition and Kate Foo Kune got Bye to the next round.
Other players who qualified for the next round include South Africa's Johanita Scholtz who beat debutant Juliet Odigie 21-9, 21-10.
Portugal's Sonia Concalves beat Nigeria's Zainab Mommoh 21-6, 21-3 while her sister Adriana Concalves lost to Nigeria's Amin Yop-Christopher.
In other results Ruth Aiyenugba of Nigeria lost to India's Riya Mookerjee while Felicia Omotola lost to Patricia Akpusugh in the battle of two Nigerians.
Meanwhile, an Iranian Coach, Maryam Abedkhojaster, who came with her 19-year-old daughter, Samin Khojasteh said that she was overjoyed when her daughter recorded her first victory.
Samin had comfortable 21-8, 21-8 victory against Nigeria's Asisat Ogunkanbi, in her first major tournament.
"As a mother and a coach it's a beautiful thing to see Samin win her first game of the tournament.
"Samin has worked hard during her preparations being her first major championship; I am proud of her.
"We intend to take each game one after the other and won't expect too much, but will give her very best in every contest,'' Abedkhojaster said.
Meanwhile a veteran of the Lagos Badminton International Classics, Oluseye Popoola said that he was happy to see the competition coming again to Nigeria.
Popoola praised the federation led by Francis Orbih for keeping to its promise of developing badminton in the country.
He said that the federation had maintained consistent championships of great value to the players and progress of the sport.
Popoola also said that it feels good to come around and see so much happening especially the publicity it brings to the players and to the game as a whole.
"The competition is a great boost to the development of the game in Nigeria and the rest of Africa and from the look of things the classics have come to stay.
"Under Orbih, badminton is transforming into a big sport as more top stars from foreign countries are coming in to participate.
"The tournament is a good avenue to get top points for participating players, and for the budding home grown talents, they can play the very best in their country.
Iyalo D King Cup: Obidianso FC Emerges Champions
Obidianso Street FC of Port Harcourt has emerged winners of this year's edition of Iyalo D King, 4 Aside football tournaments at the Amanakana football Stadium, Diobu, on Sunday, in Port Harcourt.
Speaking with journalists, after the finals match, the Chief sponsor of the competition, Victor Fubara, said the tournament was to sustain the existing peace and unity among the youths in Diobu axis of Port Harcourt.
He noted that there were a lot of talents in the area which needed help, saying that, with the competition a lot of hidden talents has been discovered and they will be exposed to the world of football.
"I want to use this competition to change the narrative about the youths of Diobu in Port Harcourt.
I want to tell you that there is peace and unity among the youths in the area.
You can see joy and happiness on the faces of the people watching the game.
My main purpose of organizing this tournament is to foster the existing peace and unity, also to pass a massage to the outside world that what they think about Diobu is different, " Fubara stated.
Fubara who is popularly known as Diayo, revealed that he brought some scouts to select some good players.
"I personally just want to do it for them," he said.
He used the medium to call on the Government to support his agenda and programme in terms of youth empowerment in different areas.
"My message to the youths is to stop violence and embrace peace," he stated.
At the end of the finals, Obidianso Street FC defeated Awgu Street FC 2-1 on penalty shootout after playing goalless draw in regulation time.
By: Kiadum Edookor
Kano Pillars To Pay N5m Fine Over Covid-19 Protocol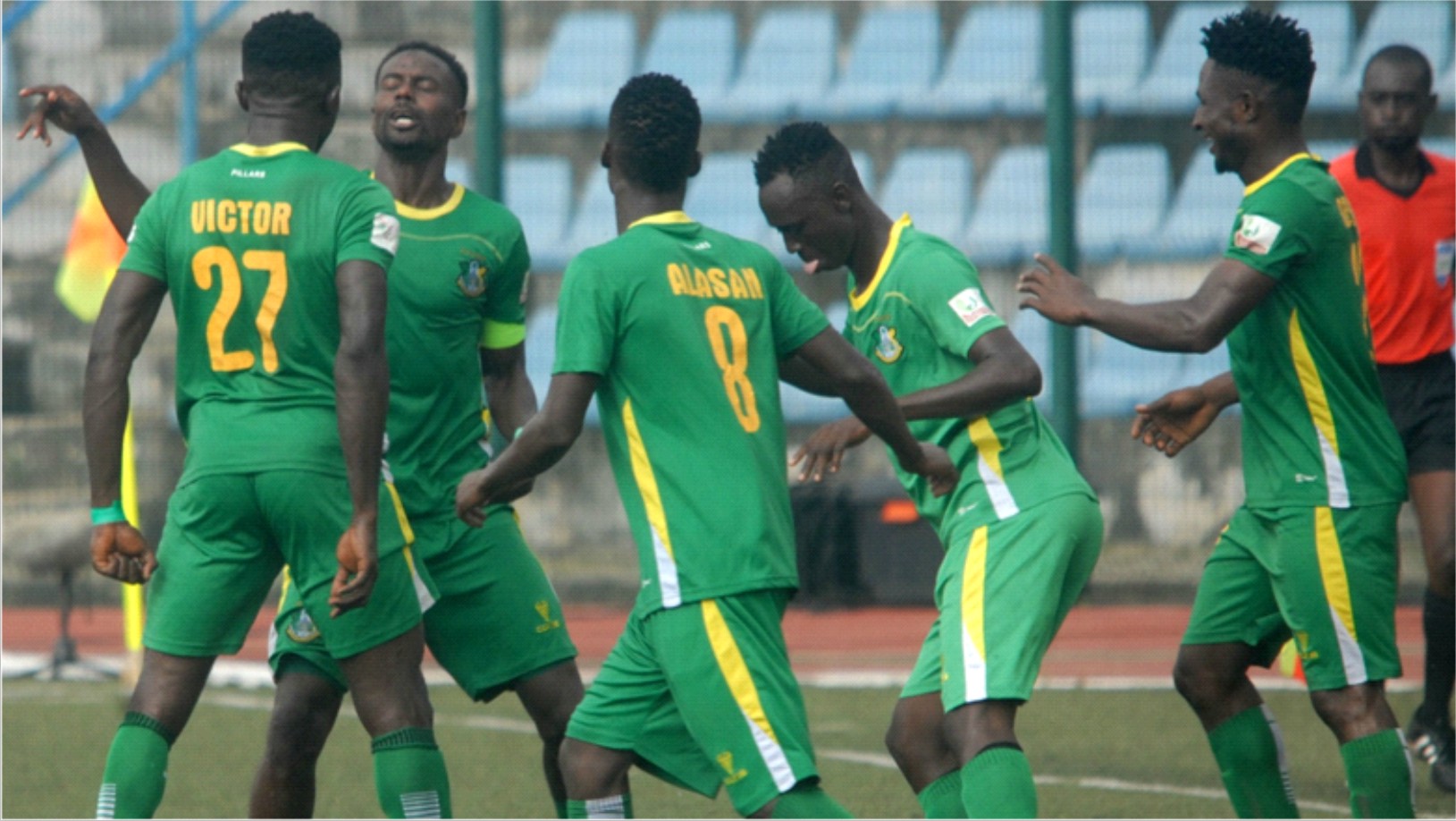 Kano Pillars have been charged for breaching the NPFL Framework and Rules, following the infraction in their Matchday 27 fixture vs Akwa Utd at the Ahmadu Bello Stadium, Kaduna last Sunday.
The Kano club has been charged for breaching the Covid-19 Protocol by admitting and/or permitting spectators and supporters into the venue.
Pillars are also charged for encroachment after their supporters encroached onto the field of play, thereby disrupting the match.
The club is further charged for failing to provide adequate security leading to failure in crowd control and restriction of access by unauthorised persons to restricted areas.
In line with The Nigeria Football Federation directives, Kano Pillars are hereby sanctioned with a fine of N5 million for breaching the Covid-19 Protocol. 
A fine of N2.5 million is also imposed on Kano Pillars for encroachment by their supporters, which led to a discontinuation of the match.
There is also an imposed sanction of a deduction of 3 points, which shall be suspended for the duration of the remainder of the season, subject to good conduct.
The club also faces a venue sanction of being banned from their Kaduna home ground and subsequently moved to another venue if there is a recurring event.
Kano Pillars have been directed to submit a revised security plan within 7 days and ensure they comply strictly with Covid-19 Protocol. All subject to approval by the LMC.
The club, however, has 48 hours from the date of notice to appeal these sanctions.
Super Falcons Have So Much To Offer – Oshoala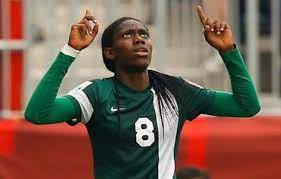 Asisat Oshoala is proud of Super Falcons' spirited second-half performance against the Portuguese last Monday.
The African women's champions came back twice to force the Europeans to a 3-3 draw at their second Group game in the ongoing National 2021 WNT Summer Series at the BBVA Stadium.
Reacting to the result, the Barcelona Femino striker, hailed the fighting spirit and said the team had so much potential.
  I am proud of everyone. We were two goals down and then 3-2 in the 88th minute and we did it. I want to say this is just the beginning.
"We have so much in this team. We don't even know what we have, people out there kept cheering us when we had the ball because we kept on pushing. That's the spirit!" she said.
Following the thrilling six-goal match, the Super Falcons will head to Austin yesterday for today's final match against the United States at the Q2 Stadium as Jamaica and Portugal bid the Summer Series farewell after two games.