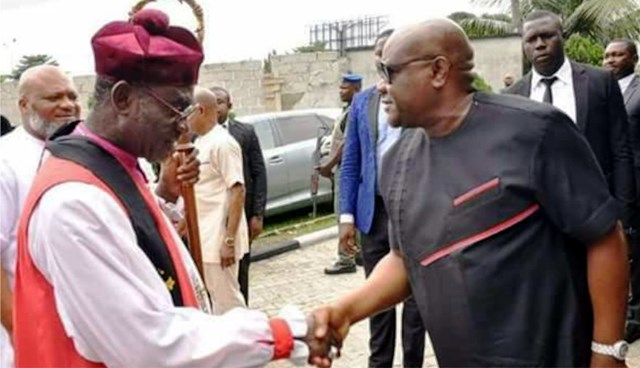 A political analyst based in Ogba/Egbema/Ndoni Local Government Area of Rivers State, Bro. Kally O. Obi says having analysed the recent political trend in the state both past and recent, it would be absolutely convenience to allow the State governor, Chief Nyesom Wike to re-contest next year's governorship race of the state.
"As it is now, it would be difficult for any person to beat Wike who has demonstrated his competence in governance in all sectors of the state's economy including the social, political and religious circles."
Obi, who is the Chairman of Go-Round Football Club Supporters said Wike has performed and delivered creditably his electioneering campaign promises, and therefore needs a second chance to put in place a solid foundation for those who would be coming behind to administer the State in future.
He contended that the Governor's performance has become a reference point for his colleagues elsewhere, hence, the State Peoples Democratic Party (PDP) and that of national are happy with him.
The political analyst also recommended the ONELGA Constituency Two representative at the State House of Assembly, Hon Nathaniel Uwaji for his humane, peaceful deposition and service delivery to his people, and Hon. Uchechukwu Nnam Obi who represents Ahoada West and Ogba/Egbema/Ndoni Federal Constituency in the House of Representatives should also be given the chance for a second tenure.
In case of Hon. Obi, Bro. Kally said special consideration should be given to him because, as an opposition member and first time representative, he had his handicaps, which can only be rectify in second tenure.
Obi, however, had a word of caution to those who choose to be in opposition, "You should not use politics to retard or block good things coming to the local government or state but work in synergy with government in power for the interest of your people".
"At this time of our development, myopic ideas and negative thoughts should be dumped in the dustbins, let us pray for our leaders at all levels so that they can excel, as already noticed in the state.
He, however, congratulated the newly elected chairman of ONELGA, Hon Ifeanyi Victor Odili, his deputy and all the elected councillors on their success during the last local government elections, and subsequent swearing-in, stressing that there was the need for them to be faithful in their service to man and humanity.