Enugu Set To Host Maiden Coal City Marathon
The Enugu State Government says it has concluded logistics and sponsorship arrangements for the first ever Enugu City Half Marathon, tagged "Coal City Marathon''.
Tidesports source reports that Coal City Marathon will be the first ever international half marathon to be held in the entire South-East Zone.
The state's Commissioner for Sports and Youth Development, Joseph Udedi, disclosed this to newsmen in Enugu on Monday.
Udedi said the half marathon would be held on one of the Saturdays in November, adding that a definite date would be fixed in a few weeks' time.
He noted that it would open the vista for Nigerians from the region and beyond to start participating in marathons.
"We are still looking for more sponsors as Marathons are always capital-intensive due to its organisation as well as mouth-watering prizes for athletes.
"However, the state government is determined to institute it to be a yearly affair, which will be kicked-off this year on one of the Saturdays in November this year,'' he said.
The commissioner noted that the invitation for the half marathon would be extended to athletes beyond the country so that it would become very competitive in nature.
"We also have plans to write to the world athletics body to gazette and make Coal City Marathon one of its major yearly events.
"This will definitely give Coal City Marathon the needed international recognition and support like other known international marathons,'' he said.
Udedi noted that Coal City Marathon would spur local athletes to meet and aspire to be like known international marathon athletes.
"Coal City Marathon will put Enugu State on the world map of athletics excellence, sports development and talent discovery.''
He expressed the hope that "the various athletes coming in from various parts of the world will improve our local economy by increasing local goods sales and hospitality businesses.
"The marathon period will be used to showcase the great culture and tourism prospects of Enugu State to the world.''

Australian Open: Again, Gauff Beats Venus Williams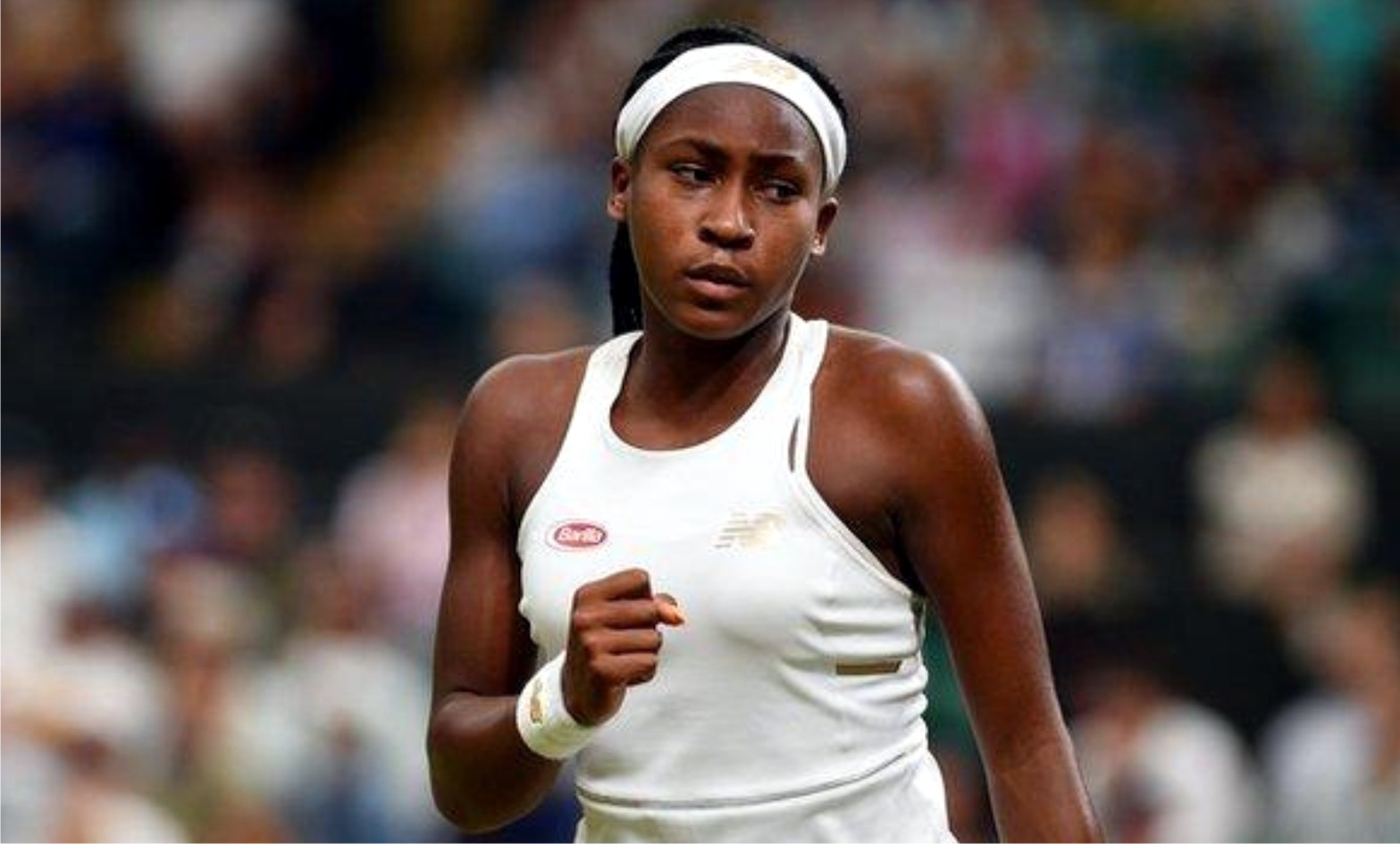 American 15-year-old, Coco Gauff proved last year's victory over Venus Williams was no fluke when she beat the seven-time Grand Slam champion once again to reach the Australian Open second round.
Gauff announced her arrival last July with victory over her "idol" Williams, 39, in the Wimbledon first round.
And just like last time, she did it in straight sets, winning 7-6 (7-5) 6-3.
Gauff's celebrations were slightly delayed because she did not realise the final point had been given her way.
"That was really difficult. She played really well and I was really nervous for today's match – I was a bit shocked when I saw the draw, but glad I was able to get through it," said Gauff, who was making her Australian Open debut.
"I am feeling great. I really like this court and really like this crowd."
Gauff will play Romanian world number 74 Sorana Cirstea next.
Gauff, who came through qualifying at Wimbledon and was then awarded a wildcard to the main draw at the US Open in September, was making her first appearance in the main draw of a Grand Slam as a direct qualifier.
Her Wimbledon exploits meant the crowd on Margaret Court Arena were already familiar with her name and they shouted it often during the match against the former world number one.
"I just want to say thank you guys so much, you were chanting my name and I only thought that would happen at the US Open, so it means a lot," she said.
Gauff had looked to be in control of the first set, breaking in the first game and establishing three set points at 5-3 and 5-4 before being forced into a tie-break, which she won when Williams hit an overhead into the net.
The youngest player in the draw then raced to a 3-0 lead and went on to serve out the match, taking victory on her second match point when Williams the oldest player in the draw rushed to retrieve a shot at the net but could only get to it with a double bounce.

Cyclist, Coach Lament Lack Of Competitions
A  state coach, Femi Thomas and a cyclist, Kate Oyewole, on Monday bemoaned lack of activities in the cycling association, calling for a redress to help the sport to develop.
Thomas told newsmen that activities at the association level had been at the lowest ebb in the past three years.
He said that this was due to lack of support from government rather than lack of sponsorship.
"The main problem we have in the cycling association is much more with the sport commission as we are not receiving the right audience needed to push our competitions from it.
"We need the approval of government through the sport commission before we can hold our competitions.
"This is because we will need a road track for the cyclists to compete in the state.
"The road track means that there will be a closure of some roads where we will cycle and ensure the safety of our riders.
"And most times in the past, the meetings with the sport commission on the issue had not been successful.
"The problem is not with having sponsors for our competitions. We do have sponsors who are ready to partner with us, but lack of government's support through the sport commission,'' he said.
Thomas said that cycling had the potential to generate more earnings for government from tourists owing to its mass appeal; but, government has yet to tap into its enormous benefits.
"Cycling provides great tourism potential and economic benefits for the state because it is capable of attracting large followers from all over the world.
"It can also be rated side-by-side athletics.
"There are many cyclists around the world that are willing to come to Nigeria and cycle if we organise competitions and invite them.
"Cycling is one of the sports that provide full health benefits for participants.
"If there is a cycling competition in Lagos, many cyclists will come from within and outside of Lagos to see the beautiful city and also have the impression of its economic advantage.
"Sometimes, government used to say that closing of roads is difficult, but we can have the same treatment usually accorded the Lagos Marathon.
"Our competitions can be fixed for weekends when environmental sanitation takes place,'' he said.
Also, a cyclist, Kate Oyewole, also said that lack of competition among cyclists was demoralising, adding that this had continued to discourage many of them.
She said that in the last three years, they did not have any major competition.
"And the one that we do have once in a month, 'The Lagos Saddle Challenge' has failed to hold for two years running."

Falcons Set To Get New Coach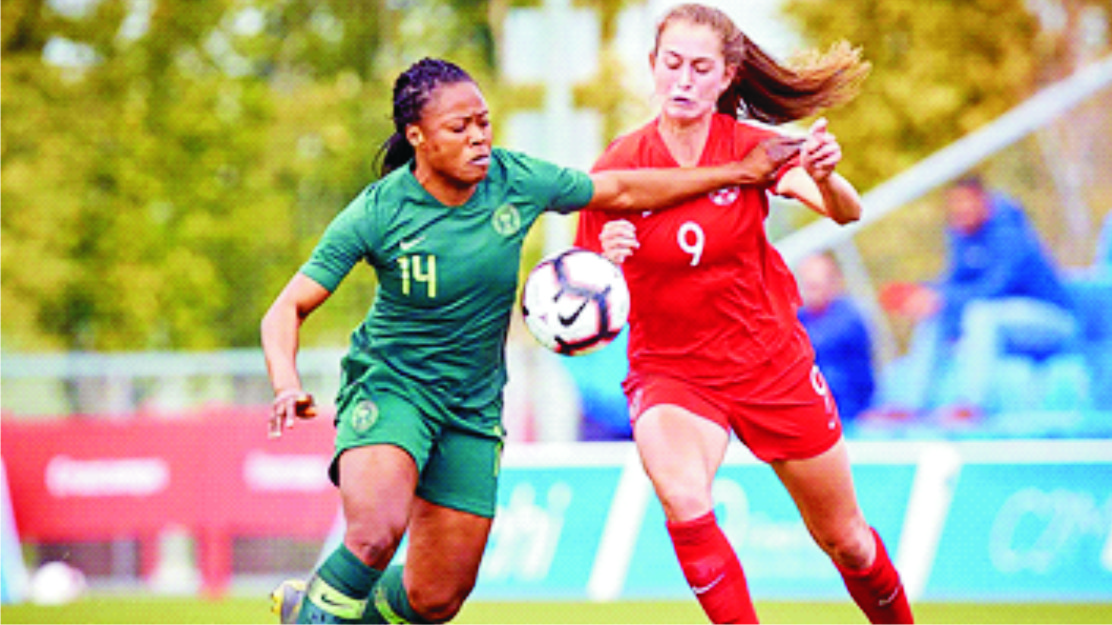 Nigeria Football Federation (NFF) is set to name a substantive coach for Super Falcons with the senior national women's team in race against time for the forthcoming West African Football Union (WAFU) Women's Cup of Nations to be held in Sierra Leone between February 25 and March 7.
Organisers of the sub-regional tournament last week confirmed the new date since the designated hosts, Sierra-Leone Football Association (SLFA) were unable to meet up the earlier December 2019 kick-off date.
Speaking on the latest development, NFF scribe, Dr Sanusi Mohammed said effort was being made by the technical department to ensure the Super Falcons were called to camp as soon as possible.
"The federation is aware of the new date for the WAFU Women's Cup and we have been contacted by the organisers," Mohammed told newsmen.
"The Technical Department is in charge and I can assure you very soon, the team would be called to camp.
"The tournament is not new to us and Sierra Leone has similar wealthier condition with us.  Our girls are experienced and whoever is going to handle the team will give us the best.
Sanusi hinted that a new head coach for the Super Falcons will be named by the end of the month by the NFF Technical Committee headed by CAF Technical Committee member, Ahmed Yusuf Fresh.
He also informed that the federation was finalising the process of recruiting other national team coaches with PricewaterhouseCooper (PwC) Nigeria.