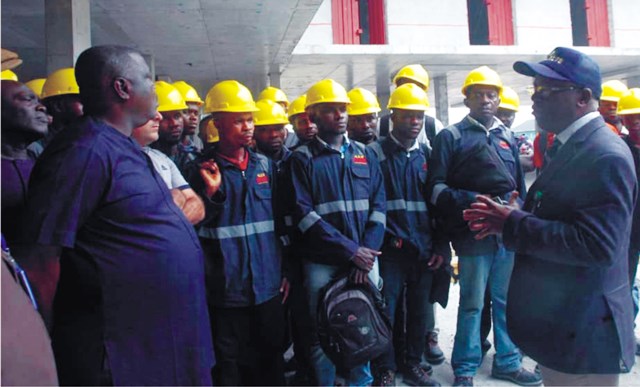 The Chairman, House of Representatives Committee on Banking and Currency, Mr Jones Onyereri yesterday said the National Assembly (NASS) would ensure speedy passage of the Nigerian factoring bill.
Onyereri said this at the Nigerian Factoring Roundtable, a breakout session at the ongoing Afreximbank Annual Meeting in Abuja.
According to him, factoring is a financial position whereby a business sells its account receivable to a third party called a factor at a discount.
He said the process made it possible for a business to convert a readily substantial portion of its account receivable into cash.
Factoring in the world all over has become a great source of external finance for small enterprises, and Nigeria firms should not be excluded from its benefits. "The introduction of factoring in the financial sector will serve as complementary financing to conventional financing and will largely target Micro, Small and Medium Enterprises (MSMEs). "This will enable the provision of cash flows to MSMES, especially those that have quality receivables and may not be in the position to obtain adequate conventional bank finance due to high interest rate, collateral or credit profile constraints.
NASS strongly believes in the importance of this bill as a revolutionary financing tool that will help the MSMEs in Nigeria, we therefore, seek for a quick passage of this bill. He said the bill would provide for the scope of application of the law as well as the regulation and supervision of factoring activity by the Central Bank of Nigeria (CBN).
It will criminalise any act by the factor, client or debtor that constitute fraud or misrepresentation, provide jurisdiction for conflict dispute resolution.
It will also give the Federal and State high court jurisdiction to criminal matters arising from factoring activities. "This is essential, so we should ensure that the factoring law in Nigeria works, especially for our MSMEs that forms the bulk of the private sector which is where the bulk of the wealth for any positive thinking nation should be,'' he said.
The chairman then said it was imperative that the legislature and critical stakeholders worked together to ensure a right and workable model of factoring for Nigeria's collective populace. He said the NASS would take a critical look at the bill to come up with a workable law that would be of best benefit to the nation.
Onyereri assured of the commitment of NASS to come up with legislative intervention that would guarantee efficacy and effectiveness in the banking sector of thecountry.