Monarch Wants Women Group To Streamline Activities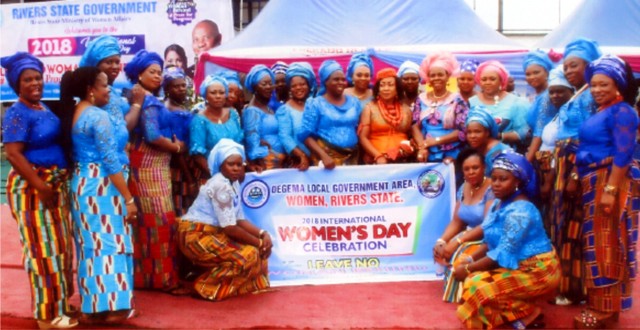 The Eze Oha Evo
Kingdom, King (Dr) Leslie N Eke has called on the Confident Women International (CWI), a Non-Governmental Organisation to narrow down their scope of activities in order to enable them achieve their targets with little effort.
He made the call while playing host to the group led by its President, Mrs Isoken Akpojevwa at his palace recently in Woji, Obio/Akpor Local Government Area.
Eze Eke, who is also the Nyerisi Eli/Paramount Ruler of Woji noted that if the group could list few programmes and the pursue them vigorously, they would go far, regardless of any obstacle.
The Eze Oha Evo III/Eze Gbakagbaka, who praised the women for their vision, noted that both the state and entire country would need their assistance in the area of help for indigent women and youths.
Earlier, he had congratulated the group for the honour done him as their patron and promised to assist them in line with Governor Nyesom Wike's drive to carry women along in all sectors of the economy.
In her response, the President of the body, Mrs Isoken Akpojevwa said the group's focus was on single women with children, whom she said had been neglected in the society.
According to her, such people whose conditions were no fault of theirs, ought to be given a sense of belonging in the society. By so doing, she explained, the dangers of bringing up children with criminal tendencies would be reduced to the barest minimum.
Another category of single women, she pointed out, were those in violent and abusive relationships who opted out in a bid to save their lives. Such classes of women and others she said stand a better chance to be empowered and catered for by CWI, if all the logistics which include cash and other donations were provided.
She stressed that her group would also undertake both the ante-natal and postnatal care of the women as well as the payment of their children's school fees.
On why the monarch was chosen as their patron, she said that his humility and God-fearing nature endeared him to them, adding that with him, the sky would be their starting point.
Women Leader Hails Protest Against Serial Killings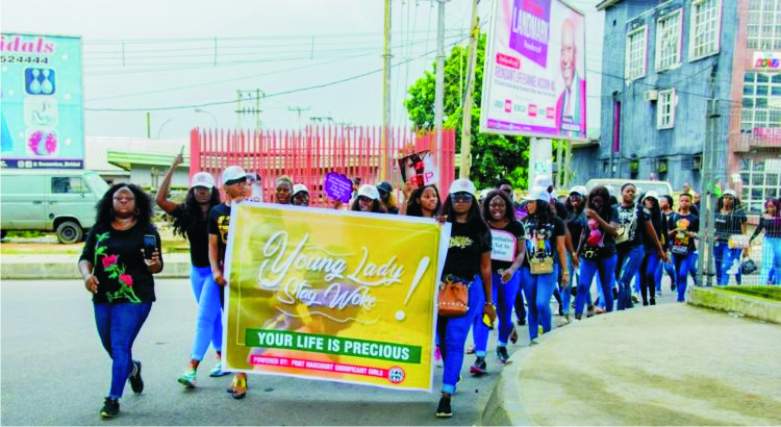 A renowned administrator in Rivers State and President of Opobo Women Welfare Association (OWWA), Ama-Opu-Orubo Felicia Stephen Pepple, has described the recent protest made by women in the state against the incessant killings of women and girls in various hotels across the state as a welcome development.
Speaking with The Tide in Port Harcourt in a telephone interview yesterday on the malady, Pepple commended the protesters, and said that it would serve to remind government and its security apparatus of the need to fight the scourge to a standstill and save the lives of helpless Nigerian women, who are either killed, maimed or strangulated to death by ritualists and politicians on the guise of sleeping with them as sex workers in various brothels.
She called on Governor Nyesom Wike in particular and other leaders in general to help stem the tide and ensure that culprits of such dastardly habits are brought to book to serve as deterrent to others.
Some women groups led by the Rotary International Port Harcourt South on Wednesday staged a peaceful march to the State Government House in Port Harcourt, protesting the killing of young women in hotels in the state.
Speaking on behalf of the protesters, Rita-Marley Idono. President of the Rotary of Port Harcourt South said women in the state were worried over the killings.The women who were in their hundreds, wore black attire, demanding a security action to end the ugly trend, which is fast gathering momentum. They called on the state government and security agencies to step up operations to arrest those behind the serial killings and bring them to justice.
Responding, Deputy Commissioner of Police in charge of Administration, Chuks Enwonwu, advised young women to shun prostitution. He called on mothers to be moved by the lesson of the trending serial killing to educate their daughters against prostitution as that remains the bait with which they are lured into their untimely grave.
"In as much as societal values are disintegrating, we must go back to try to educate them (women) and discourage them from going into prostitution because that is how they fall victim to these crimes", Enwonwu said, disclosing that the Personnel of the Rivers State Police Command last Wednesday rescued a young woman who was almost strangled in a hotel in Mile 4 axis of Port Harcourt.
"The woman went into the hotel on the man's invitation and when she slept off, the man tried to kill her with a pillow. She was lucky to have woken up as the man tried to press her down" reports said.
Reacting to the Rivers State Police Command's advice to young women to shun prostitution, the Opobo Women Welfare Association President said that it is imperative for government at all levels to provide jobs for the girl-children, who, due to lack of jobs, could decide to take to prostitution to fend for themselves and families.
She recalled the case of one Benita who hails from Akpabuyo community in Cross River State that was nearly strangulated to death as a result of prostitution in a hotel in Port Harcourt forth night ago.The administrator, however, admonished Nigerian leaders to attach much importance to the state of development of the girl-children by providing them with needed incentives, such as good jobs that would keep them away from prostitution, financial empowerment that would enable them fend for themselves and scholarships for those of them that intend to go back to school.
Meanwhile, the protesting women, have said that "everybody, including prostitutes, deserve the right to life and should not be killed in such a gruesome manner." They join the public who have taken to the social media to call for an end to this ugly trend, stating that prostitutes are also humans and so deserve protection from the state.
It will be recalled that Rivers State has in a close time recorded in succession deaths of over young girls in hotels within the state, suspected to be the handiwork of serial killers.
Sylvia ThankGod-Amadi & Bethel Toby
US Launches Academy For Nigerian Women Entrepreneurs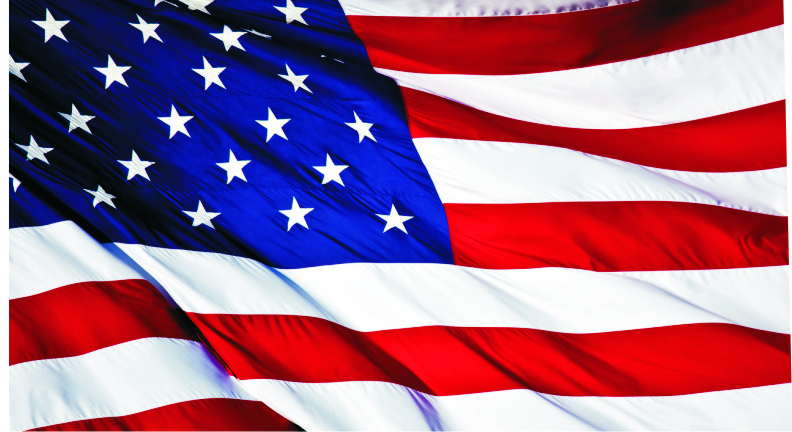 The United States Consulate General in Lagos has launched the Nigerian Academy for Women Entrepreneurs (AWE), a State Department-led initiative that supports women entrepreneurs around the world.
During a week-long programme, which ends today, a diverse group of 100 women selected from a pool of over 6,000 applicants, received lessons on business management, network with like-minded entrepreneurs and mentors, and learnt the practical skills required to create successful and sustainable businesses.  Declaring the workshop open, U.S. Consul General, Claire Pierangelo, explained that the goal of the Academy for Women Entrepreneurs was to teach women around the world to become successful entrepreneurs.
She noted that women's empowerment will be key to Nigeria's long-term economic development.
"One of the U.S. Government's goals is to promote entrepreneurship worldwide. Through the Academy for Women Entrepreneurs, we are doing just that by giving these ambitious businesswomen the skills they need to take their ventures to the next level," she said.
Pierangelo described the role of women as crucial for the progress of national economies.
Participants received access to DreamBuilder, a blended business-training course developed through a partnership between Arizona State University's Thunderbird School of Global Management and global copper mining company, Freeport-McMoRan.
Nigeria is among 26 pilot countries worldwide that were selected to participate in the AWE programme.
The other African countries participating in the inaugural AWE cohort are Ghana, Kenya, Rwanda, Senegal, South Africa, Tanzania, Uganda, Zambia, and Zimbabwe.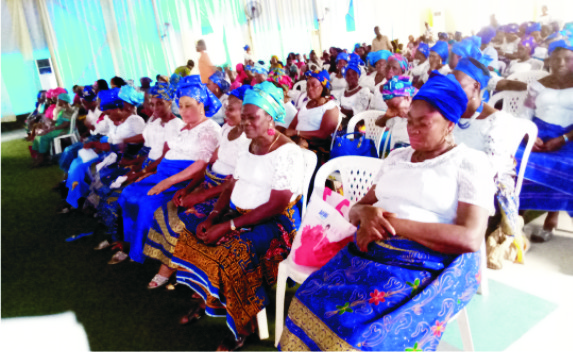 It was another opportunity to put smiles on the faces of widows especially the very indigent in Rivers State as the Handmaid Skills Acquisition Initiative, a non-governmental organisation, organised an empowerment programme tagged 'Widows Hope 2019'.
The programme, which hosted a collection of widows, vulnerable youths, orphans and the less-privileged from different states of the federation, took place at TII Ama Galaxy Centre-Port Harcourt, recently with the theme, "Make Widows Matter".
Highlight of the occasion was the empowerment of over 300 indigent widows with equipment ranging from grinding, sewing machines, gas cookers, food roasting apparatus with which to start life while others left with various relief materials.
The convener/visioner, Chief Grace Opara, told journalists that helping the less privileged; the widows, the orphans, the downtrodden, and giving them hope where there seems to be no hope, is a mandate she received from God.
According to her, she does this by providing them with means of sustainable livelihood which she sources from corporate support and well meaning Nigerians.
Chief Opara who declared her NGO's main goal as 'sustainability', expressed delight in seeing smiles on the faces of the widows, orphans and less privileged in attendance. 'When I see the challenges they pass through, being raised as an orphan, I can't help going the extra mile to make them happy' She said.
The visioner said, so far, over 500 indigent widows and physically challenged from different communities, have been empowered with one life sustaining material or the other, said her widows skills centre trains them on catering, tailoring, hair dressing, ICT, shoe/bag making and Nylon production, sustaining material or the other. She thus advised beneficiaries to ensure that materials released to them are optimally utilized so the aim of the initiative could be actualized.
On the attitude of some beneficiaries of such gesture, she said that her team monitors beneficiaries by following them up to ensure that the empowerment materials are effectively utilized so as to achieve the purpose for which they are empowered. "We have files containing their addresses. through these addresses, we were able to discover that some of them are not even indigent in the first place, they can take care of them selves. So this time, we decided to concentrate on the poor of the poorest." She revealed.
In his reaction, the Royal father of the day, the Paramount ruler, Mgbuesilaru Community, HRH, Eze Ejike Princewill Wali, (MRSCTR, JP) expressed delight with the gesture demonstrated by Mrs Opara.
Describing her as a woman with a heart of gold he encouraged her to keep it up, while charging beneficiaries to justify the essence of the exercise.
Meanwhile, the Handmaid Initiative targets at the less-privileged widows and the vulnerable, indigent widows and their children as well as the elderly.
Sylvia ThankGod-Amadi