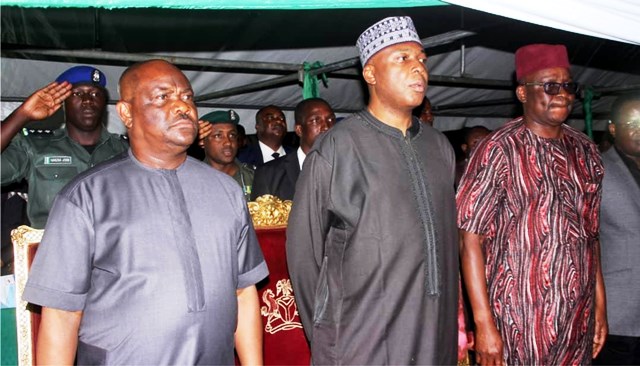 Following the proclamation of the Ogba New Yam Festival (Egwuogba) by the Umu Akoku family of Erema Town, the Eze Ali Erema Uku of Ogbaland/Paramount ruler of Erema town, Eze Azubuike Georgewill III has urged the traditional institution to use the event to foster peace in the area.
Eze Georgewill who was at the proclamation ceremony of Erema town told newsmen that the ceremony has vindicated him and Prof. Anele Uzondu Wokoma as the Eze Ali Erema and Eze Egi respectively.
The monarch said that the event was significant as it enhances unity in Egi and the entire Ogbaland it helps the people to see themselves as children of the some parents bound by a common destiny.
According to him, by the proclamation, the new year for Egi man is nineth of August 2018, stressing that the people will be welcoming a new year starting from the nineth of August 2018.
Eze Georgewill also pledged to work with the Eze Egi, Prof Anele Uzondu Wokoma to develop the Egi nation, stressing that the event has shown that the Eze Ali Erema Uku is the traditional head/paramount ruler of Erema community and should be acknowledge as such by the Egi council of traditional rulers.
The monarch also used the occasion to call on the entire people of Erema community to support him and the Eze Egi to more the community forward.
Eze Georgewill also urged youths of Erema community to shun cultism and other forms of antisocial behaviour and take their studies seriously.