Ekiti Polls: Police Uncover Illegal Printing Of Election Materials …Fayose Alerts On Influx Of Thugs …As Senate's Dep Leader Blasts Buhari …Over 30,000 Policemen For Polls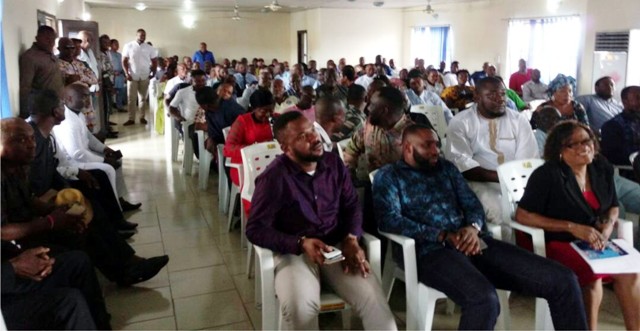 The Lagos State Police Command, last Monday, uncovered a printing press where election materials meant for the election holding in Ekiti State were being printed.
According to sources, the Lagos State Commissioner of Police, Imohimi Edgal led some detectives to the printing press located at 13A and 13B, Oguntona Street, Gbagada area of the state, last Monday.
The police said it learnt from intelligence information that ballot papers meant for Saturday's governorship poll in Ekiti State were being printed at the printing press.
Two persons were arrested when the police stormed the company.
Among the items the police said were discovered at the printing press include a booklet of form belonging to Ekiti State Independent Electoral Commission (EKSIEC), as well as a copy of the state's voter card register.
Briefing journalists after the raid, Edgal said: "On July 8, an intelligence report from a credible source was received by the command that ballot papers meant for the forthcoming gubernatorial election in Ekiti were being printed in a company, O'Naphtali Limited, located at 13B Oguntona Crescent, Gbagada, Lagos.
"The company is owned by one Eniola Fayose. The report further revealed that some of the printed ballot papers were moved to Ekiti in three Hilux vans on Friday, July 6, while the artworks were still in the company's graphic computers.
"Based on the report, I led a contingent of policemen to the location, to verify the information.
"At the scene, it was also discovered that the buildings are being used for general printing/art work," Edgal said.
The commissioner said a search warrant was executed on the premises and the following items were recovered: "One HP laptop, one Acer laptop, one booklet of form EC/ EK 8B Ekiti State Independent Electoral Commission (EKSIEC); three EKEC 50 A envelops for miscellaneous materials, two pieces of Ekiti SEC, eight A (1) statement of result, and one copy of form Ekiti SEC eight A(1)."
Others are "one income tax clearance certificate of Ekiti state, seven pieces of Ekiti state Internal revenue motor receipts, one piece of form EC 8A of Ekiti SEC, one piece of Ekiti State voter's card register, log book cover for Ado local government", among others.
He added that preliminary investigations by the detectives showed the company is said to be in a contractual agreement with the Ekiti State Independent Electoral Commission "to print the elections materials found during the search."
Edgal said the recovered laptops are being scrutinised by police ICT experts.
A check on the company's website shows that it describes itself as "a printing solutions company."
Meanwhile,the Ekiti State Governor, Ayo Fayose, last Monday evening alleged that the All Progressives Congress (APC) has brought hundreds of thugs to saturate all hotels in Ekiti with an alleged plan to cause problems at both the polling units and collation centres during the July 14 poll.
Fayose alleged further that the thugs were allegedly hired by APC governors from neighbouring states and they would be given cover to cause problems during the July 14 poll in polling units and collation centres with a view to give APC room to manipulate the poll.
The governor also alleged that the APC in cohorts with Independent National Electoral Commission (INEC), have written results for the July 14 poll, particularly in Ado Ekiti, the state capital with highest votes, Ikere, second largest city with votes and some rural areas.
He quoted the figures allegedly written by APC and INEC, saying: APC and INEC have already apportioned figures as predetermined results they would declare after the poll.
In Ado Ekiti for example, the apportioned 237,27 for APC, and 14,853 for PDP, and did the same for Ikere and many other local government areas," he said.
Alleging further, governor Fayose said: "It is with great concern that I want to update the nation and international community that Ekiti is already saturated by thugs of APC which we believe the security agents would provide cover for during polls.
"Our hotels in Ekiti are jam packed with various thugs who are coming to cause problems at the polling and collation centres. They are going to get police cover and will cause mayhem during polls. Because APC had already written results in nine local government areas of Ekiti State.
"We urge the security agents to do everything it can to ensure peaceful election, shooting and intimidating people at collating and voting centres will not augur well with us in this state.
"I want ask and plead with the security agencies to allow Ekiti people to make their choice of next governor in peace. The level of desperation by the APC in Ekiti is second to none. We will not look away and allow our rights to be taken way. I call on Ekiti people to remain resolute and strong, we must follow them bumper to bumper and not allow them to rig the election. The power of the people is greater those of us in power. I call on the Federal Government to disallow any act that can set this state on fire.
"l want to call on the police to check the activities of the thugs before the poll is either canceled or be marred by thugs and violence. In most of the rural areas they intend to strike.
"I want to tell them that this is going to be an uphill task. I urge you Ekiti to remain firm, 99 percent of others coming as security or INEC officials and thugs for the election are not Ekiti people, the next governor is going to govern Ekiti, so leave us alone. Don't bring mayhem to Ekiti.
"The thugs are sponsored by neighbouring governors to win the July 14 poll by all cost. You can only know beginning of war not its ending. We urge all parties that the only thing we want is peace and not violence, we don't want INEC to rig for APC or PDP, we want transparent election for people to elect governor of their choice" he said.
However, the Deputy Senate Leader, Ibn Na'allah, yesterday, lampooned the President Muhammadu Buhari-led Federal Government over the drafting of 30,000 police personnel to Ekiti State for governorship election, leaving other parts of the country under the grip of insecurity without adequate police protection.
Speaking on the floor of the Senate while contributing to the debate on a bill to repeal the Police Act, he said it was quite unfortunate that the Nigeria Police have conditioned their minds to do what he called "korokoro eye service".
Na'allah queried the executive for rushing to over-police an election exercise allegedly because of its interest while killings go on in other places without prompt action.
He said, "You recall that over 30,000 police was drafted to Ekiti while there were killings in Zamfara and we cannot see 3,000 to maintain peace.
"APC is our party and I represent my senatorial district on the party, but it is not in our character to draft such a huge number of policemen for elections.
"Unfortunately, the Nigeria Police have made up their minds to carry out such eye service", the lawmaker maintained.
Meanwhile, Senator Francis Alimekhena, in his contribution to the debate, harped on the lack of skill among policemen in handling of guns.
He explained that policemen cannot handle AK-47 due to obsolete Act which was promulgated in 1949 by the colonial masters.
He insisted that the Act should be revealed to pave way for the training of police personnel to combat contemporary crimes of kidnappings and other forms of vices.
Obasanjo, Abdulsalami, Sultan, Others Brainstorm On Insecurity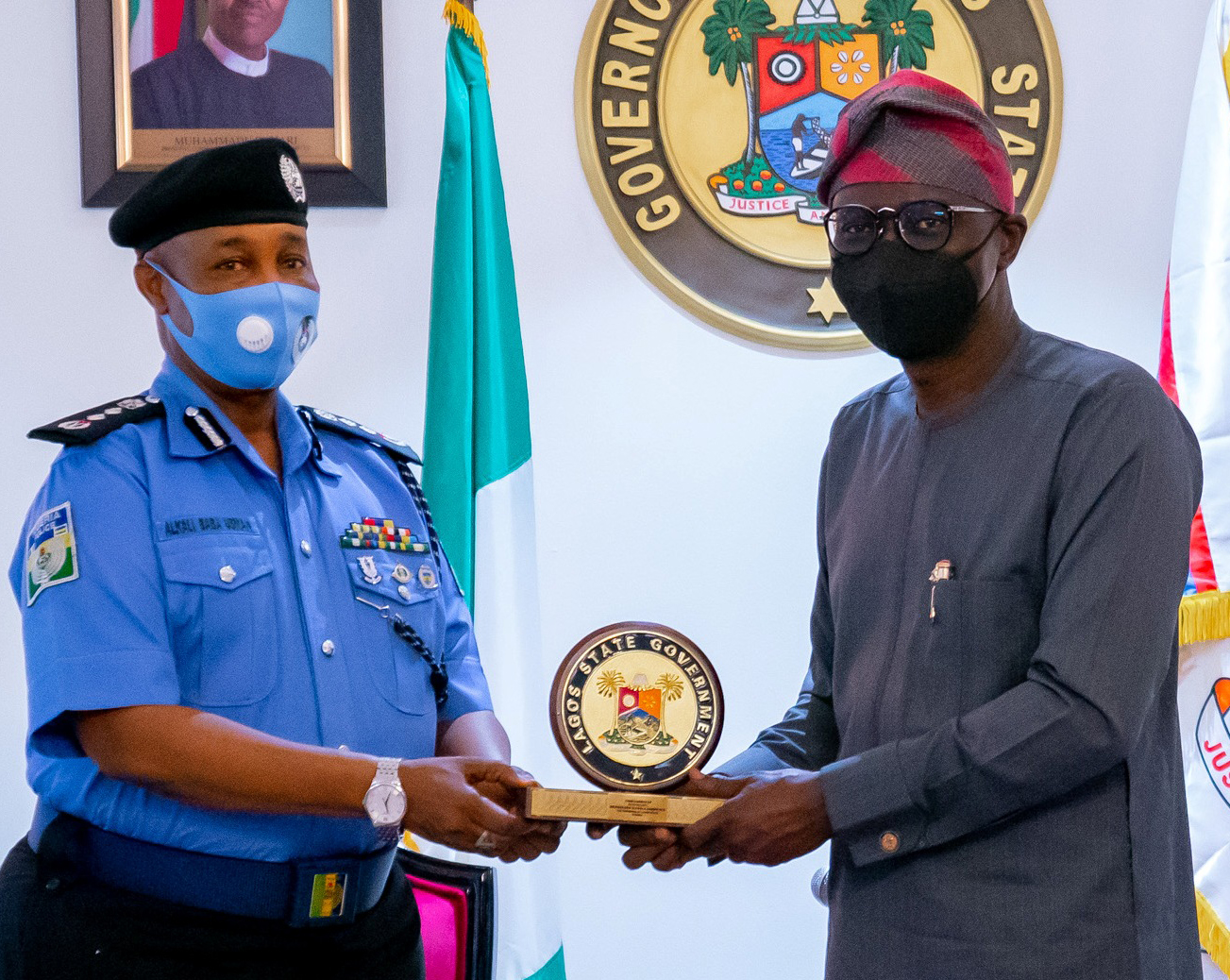 Rising insecurity and agitations for secession by different ethnic groups across Nigeria has attracted the attention of elder statesmen and other national leaders to a meeting in Abuja.
The meeting was organised by Interfaith Initiatives for Peace jointly led by the Sultan of Sokoto, Muhammad Sa'ad Abubakar, and Emeritus Cardinal John Onaiyekan, and the National Peace Committee chaired by Gen Abdulsalami Abubakar (rtd).
Reporters were barred from taking part in the closed-door meeting, expected to proffer solutions to the ongoing security challenges threatening the peace and unity of the country.
It was also an exploratory meeting on pressing issues of national unity, security, peace, integration, economic revitalisation and development, women and youth welfare and general progress.
Former President Olusegun Obasanjo; former Head of State, General Abdulsalam Abubakar (rtd); Sultan of Sokoto, Muhammad Sa'ad Abubakar; Ooni of Ife, Oba Adeyeye Enitan Ogunwusi; Tor Tiv, Prof Ortese Iorzua James Ayatse, Emeritus Cardinal John Onaiyekan; President General (Ohanaeze Ndigbo), Prof George Obiozor; and Afenifere leader, Ayo Adebanjo; were all in attendance.
Others sighted at the meeting are President of Nigeria Labour Congress (NLC), Comrade Ayuba Wabba; CAN General Secretary, Joseph Daramola; JAMB Registrar, Prof Ishaq Oloyede; Etsu Nupe, Yahya Abubakar; former Minister of Agriculture, Chief Audu Ogbe, among several political and traditional rulers at the meeting.
Elder statesmen, Chief Edwin Clark, also attended the event at the Congress Hall of Transcorp Hilton Hotel, Abuja, but could not participate in the meeting because he could not climb the staircase to the meeting room.
Fighting Corruption Difficult In Democratic Setting, Buhari Laments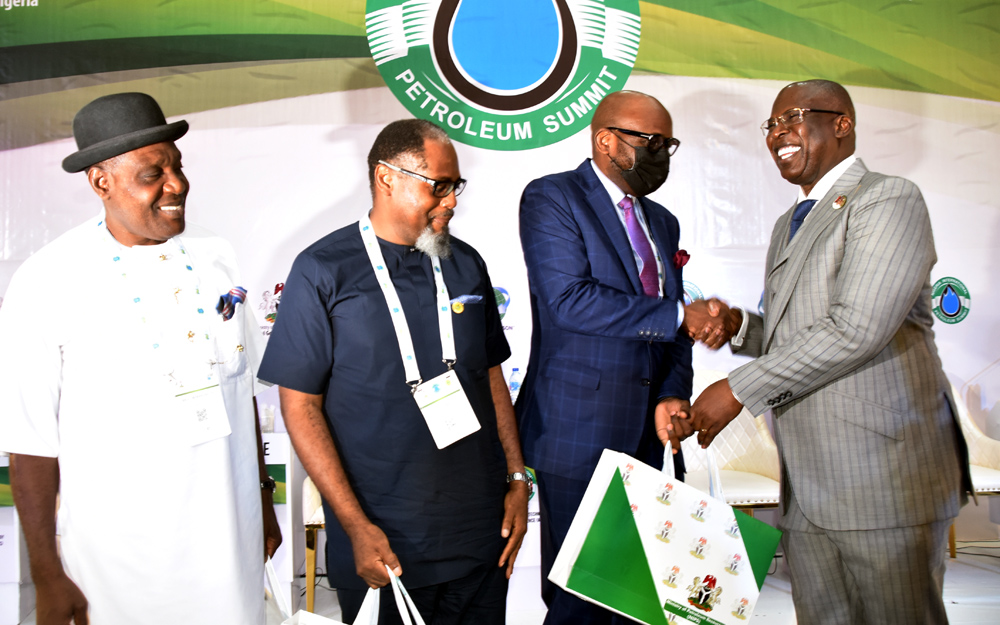 President Muhammadu Buhari says fighting corruption in democratic setting is a difficult task to accomplish.
The president disclosed this during an interview with Arise Television which was televised, yesterday.
According to him, the war against corruption has not been easy for him since he became a democratically elected president six years ago.
He, however, stressed that his administration had succeeded in easing out corrupt public officials without making noise about it.
Buhari recalled that much was achieved in the fight against corruption when he was military Head of State in the early 80s "when a lot of people were sent to prisons before I was also booted out".
The president frowned at the way and manner local government system was being managed, saying the local government administration was almost non-existent in the country.
He cited situation where state governors continued to starve the local governments of funds saying "in a situation where N300million is allocated to local government and they are given N100million is not fair".
On activities of bandits and kidnappers particularly in the North-West and North-Central zones, Buhari said he had given the police and Armed Forces the instructions to be ruthless with bandits and vandals terrorising innocent citizens across the country.
He stated that he had told the security agencies to treat bandits and other criminals in the "the language they understand.
"Problem in the north-west; you have people over there stealing each other's cattle and burning each other's villages.
"Like I said, we are going to treat them in the language they understand.
"We have given the police and the military the power to be ruthless. You watch it in a few weeks' time there will be difference.
"Because we told them if we keep people away from their farm, we are going to starve. And the government can't control the public.
"If you allow hunger, the government is going to be in trouble and we don't want to be in trouble.
"We are already in enough trouble. So, we warn them sooner than later you'll see the difference,'' he said.
On farmers/herders clashes, the president said the problem had persisted because old cattle routes and grazing areas had been violated by development, adding that those who had taken over such traditional arrangements would be dispossessed.
On the fight against insurgency, Buhari dismissed the assertion that majority of Boko Haram members were foreigners.
According to him, the majority of the Boko Haram members are Nigerians, saying this was further corroborated by Borno State Governor, Prof Babagana Zulum.
The president stated that his administration had done a lot to fight the terrorists and insurgents but the problem in the "North-East is very difficult."
Igboho Declares June 12 Day Of Protest, Warns Buhari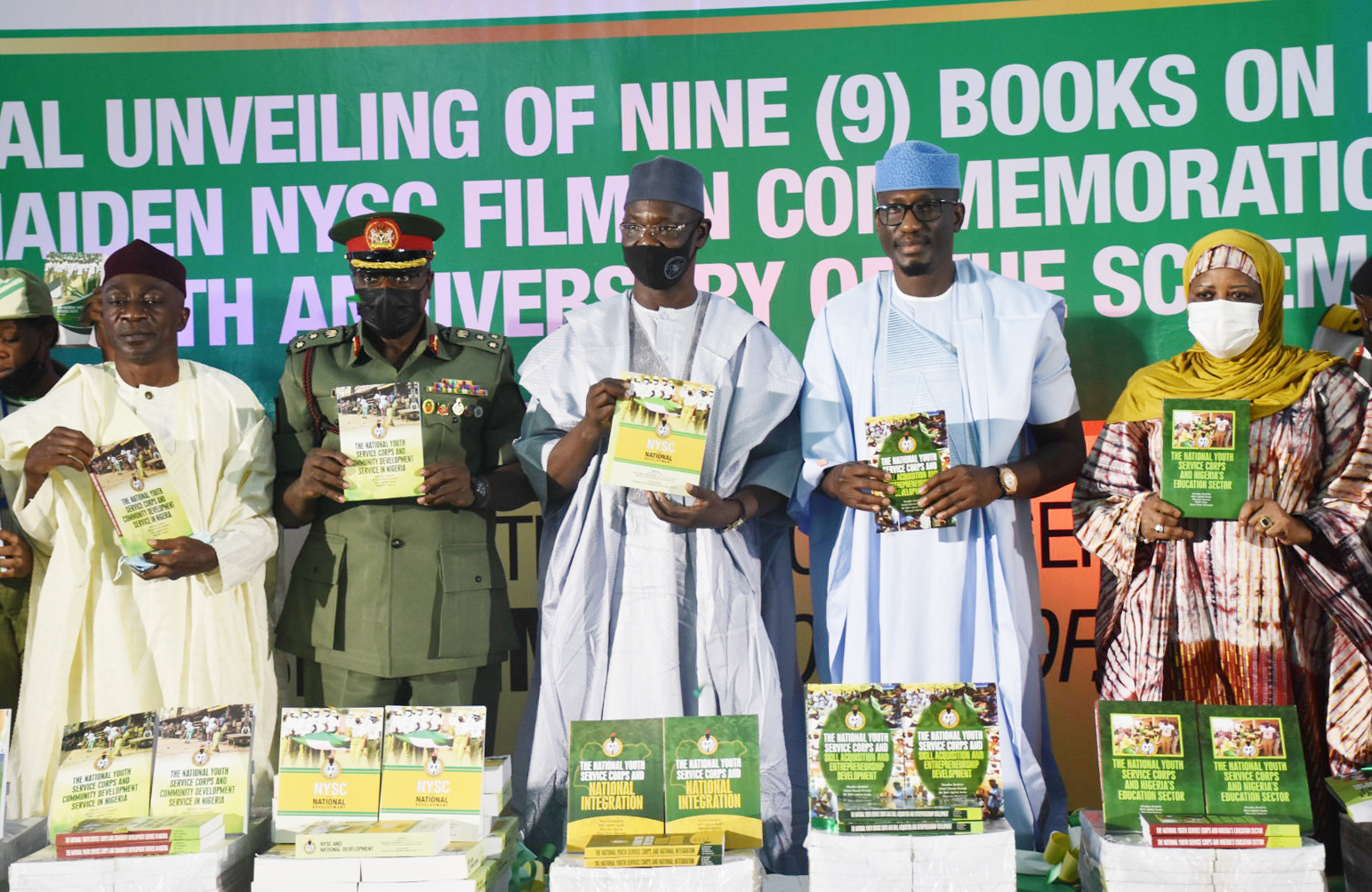 Sunday Adeyemo, popularly known as Sunday Igboho, has declared June 12 as day of protest for Yoruba nation agitators.
The self-acclaimed Yoruba activist said the agitators will hold 'peaceful rallies' across the South-West region on Saturday, June 12.
Igboho, who spoke through his spokesman, Olayomi Koiki, in a live video programme aired, last Wednesday night, called on South-West governors to cooperate with the peaceful protesters during the exercise.
He warned the President Muhammadu Buhari-led administration not to attack the agitators.
He said, "Let us warn the Federal Government that if there is bloodshed this weekend, the international community is watching, if the military kills any Nigerian this weekend, it is going to be very hot.
"The Yoruba nation rally will go ahead in every part of Yoruba land and the rest of the country where it will hold.
"Red alarm will begin on Friday. People should stock up food Items from Friday night.
"We are not backing down this weekend; we are ready to take back what belongs to us."
He also enjoined agitators to 'fast' on Friday.
This is coming after NANS under the leadership of its National President, Comrade Sunday Asefon, had declared June 12 as National Day of peaceful protest to call on the government to act decisively towards addressing insecurity.