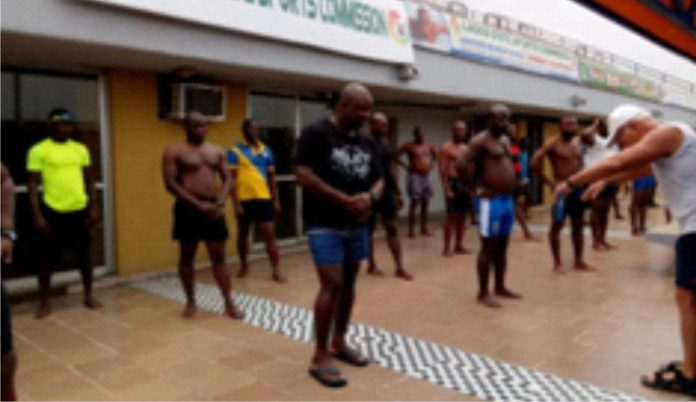 The Nigeria Wrestling Federation (NWF), says its main target is to expose young talents, to preparing them to win laurels for the country in international competitions.
NWF President Daniel Igali, disclosed this while speaking in a telephone interview with newsmen, yesterday in Ibadan.
"Our aim at the NWF is to continually expose our young talents with a view to achieving podium performances for Nigeria when they come of age.
"As a federation, it is our view that as one of the premier wrestling countries in Africa, we ought to participate in all major international tournaments.
"Nigeria's flag needs to fly in all major international tournaments to signal our intent to be one of the foremost wrestling nations in the world at the appropriate time," Igali said.
The Olympian acknowledged that inadequate funding had been a major impediment to the federation, saying however that some state governors like Governor Seriake Dickson of Bayelsa State had been helpful in terms of financial support.
"I wish to also commend Governor Nyesome Wike, and the people of Rivers as well as the Federal Ministry of Youth and Sports for their numerous supports to the federation.
"We are making appreciable progress, our hope is that once we start getting private and corporate sponsors, our development will even be more rapid than it is now," he said.
Igali also a member of the Bayelsa State House of Assembly expressed happiness about Nigeria's participation in the ongoing World Cadet Wrestling Championships in Croatia.
"This is the first time we are attending the Cadet World Wrestling Championships, but this will hopefully not be the last.
"Our expectations from the two wrestlers led by our most capable coach Purity Akuh, is to give their best at the championships," he said.
Tidesports source reports that two Nigerian wrestlers, Sunmisola Balogun and Esther Kolawale are participating in the event, which began July 3 and expected to end 8 July, 2018.