Nigeria's Oil Rigs To Increase In Two Years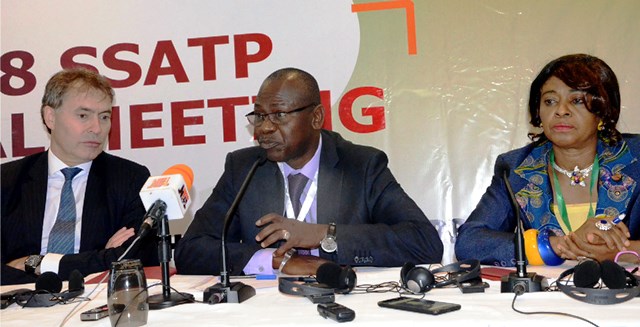 The Federal Government says the number of upstream oil rigs will increase in Nigeria from 5 to 21 within two years even as it expressed optimism that crude oil would remain useful for a long period of time despite the use and introduction of electric cars in some parts of the country.
The Minister of State for Petroleum Resources, Dr Emmanuel Ibe Kachukwu, who stated this at the opening of the 2018 Nigerian Oil and Gas Summit in Abuja, said the oil sector is at the critical stage of its life.
Kachukwu urged Nigerians to dismiss rumours that oil is about to go out of stock, assuring that oil demand will continue to increase.
According to him, the reality is that, more oil is found on daily bases and there is more to believe that and feel that oil will be here for a long time.
He however expressed worries that performance within the oil sector will differ because the prices will fustrate.
The minister said it was time for Nigeria to sustain and firm up regional adherence to it's kind of crude considering the rise in the sale of oil in the United States of America, adding that this has heightened crude oil competition to the international market.
Kachukwu informed that Nigeria had been increasing its crude barrels, adding that the country had 36.18 billion barrels of proven reserves of crude oil and condensate as at the first quarter of 2018
"The current production level is between 2 million and 2.15 million barrels per day and this means we have relatively established a production baseline that is stable.
The stability in the Niger Delta region has helped the region to continue to pose as a potential danger area to production, adding that the country has about 46 exploration and production (E&P) companies producing from over 180fields as at last year and 55.6 per cent of the production comes from joint venture portfolio.
According to him, 'about 35 percent comes from production sharing contracts while six per cent from sole risks and 3 per cent from marginal fields..
In his address at the event, the Group Managing Director of the Nigeria National Petroleum Company, (NNPC),Maikanta Baru, said there was plan to increase investment in the oil sector, adding that NNPC is seeking more funds to develop oil projects in the country.
Baru said, to spur the much needed investment, the government has issued an updated oil and gas policy and initiated the process for enacting a new Petroleum Industry Governance Bill that provides clarity to government institutions and their industries.
According to him, we are planning to be in the capital market to raise more funds for new oil and gas projects.
He disclosed that the firm had signed financing agreement of about $2.5billion for different projects, stressing that NNPC outlook is to grow the country's crude production to 3 million barrels per day.
Ike Wigodo back from Abuja
11m Benefitted From $415m World Bank Supported CSDP  – FG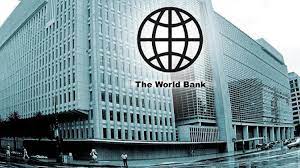 The Federal Government has disclosed that 11 million Nigerians benefited from $415 million World Bank-supported Community and Social Development Project (CSDP) programme.
Minister of Humanitarian Affairs, Hajiya Umar Farouq, disclosed this in an opening address during the close out ceremony of the CSDP programme.
According to Farouq, 11 million direct beneficiaries with an estimated 25 million indirect beneficiaries across 29 states and the Federal Capital Territory (FCT) were reached between 2009 and 2021 when the CSDP programme was being implemented.
She also described the project as highly successful and highlighted sectors the project focused on including health, education, transportation, electrification, community housing, and others.
She said: "The Project became effective in 2009, has had two additional financing, all totaling USD415 million. In its over 11 years of existence, the CSDP has evolved into one of the strong pillars for the implementation of the Social Protection Programmes of the Federal Government under the supervision of my Ministry through the National Social Safety Nets Coordinating Office (NASSCO).
"The CSDP operates with the core principle of Community Driven Development (CDD) Approach.  This is a development paradigm that focuses on the needs of the poor and vulnerable and empowering them with development resources to address their peculiar needs.
"Using this unique approach, the CSDP has implemented micro projects in poor communities across the 543 Local Government Areas of 29 States and the Federal Capital Territory.
"This represents about 70 per cent of the total number of Local Governments in Nigeria.  The poor communities are identified specifically through the use of Poverty Maps agreed to by each participating State and FCT.
"The Project has made substantial impact on improving access of the poor and vulnerable to social and natural resources infrastructure across the benefiting communities.  The total number of beneficiaries of CSDP stands at 11 million direct beneficiaries across the 29 states, with estimated 25 million indirect beneficiaries.
"Specifically, the CSDP has achieved the following: Successful completion of 16,166 micro-projects in 5,664 communities and 934 vulnerable groups.  These micro-projects cut across eight sectors of intervention namely education, health, water, transportation, electrification, socio-economic, environment and community housing; 5,764 classrooms, 1,323 health centres and 4,442 water micro projects were constructed and or rehabilitated.
Cooking Gas Use Campaign Begins In 12 States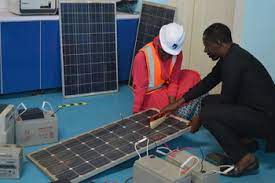 The Federal Government in collaboration with the Nigerian Energy Support Programme has kicked off the national sensitisation and awareness campaign for the use of Liquefied Petroleum Gas in Nigeria beginning with 12 pilot states.
The states include Sokoto, Katsina, Bauchi, Gombe, Enugu, Ebonyi, Delta, Bayelsa, Lagos, Ogun, Niger and the Federal Capital Territory.
The government said the campaign to ensure increased usage of LPG, popularly called cooking gas, was in line with its 'Decade of Gas' initiative, adding that its socioeconomic and health benefits far outweighed the use of kerosene and firewood.
Speaking at the inaugural campaign in Abuja, Tuesday the Vice President, Prof. Yemi Osinbajo, said there was no excuse for Nigeria not to be able to develop its gas sector considering the huge gas reserves in-country.
Osinbajo, who was represented by the Programme Manager, National LPG Expansion Plan, Office of the Vice President, Dayo Adeshina, said the use of LPG would help in cutting down gas flaring in Nigeria.
He said the government was working to ensure that Nigeria achieved the five million metric tons LPG consumption target, adding that efforts were being made to ensure the provision of cylinders at affordable rates to Nigerians.
"Our gas reserves in this country are enormous and we have every reason to develop the gas sector and ensure that our citizens use LPG," the Vice President said.
He added, "The use of LPG is good for our health and has better socioeconomic benefits and this is in line with the 'Decade of Gas' initiative of government."
Recently, the Minister of State for Petroleum Resources, Chief Timipre Sylva, said over 120 million Nigerians were experiencing energy poverty despite the huge natural gas resources across the country.
Participants at the awareness campaign also called for adequate penetration of LPG usage in Nigeria, as they pledged to support the government in achieving this target.
Rail Transport Suffers 38% Decline In Q1 2021 – NBS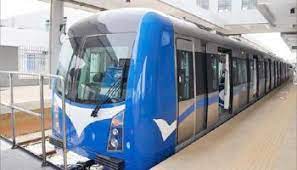 Rail transportation suffered a 38 per cent, year-on-year average decline in passenger and cargo travel in the first quarter of the year 2021 (Q1'21).
The National Bureau of Statistics (NBS) disclosed this yesterday in its Rail Transport Data for Q1'21, which  showed that passenger travel fell by 34.4 per cent, year-on-year, to 424,460 passengers   in Q1'21 from 647,055 passengers recorded in Q1'2020.
Similarly, cargo travel fell by 43.13 per cent, year-on-year, to 10,511 tons in Q1'21 from 18,484 recorded in Q1 2020.
The NBS stated: The rail transportation data for Q1 2021 reflected that a total of 424,460 passengers travelled via the rail system in Q1 2021 as against 647,055 passenger recorded in Q1 2020 and 134,817 in Q4 2020 representing -34.40 per cent decline year-on-year and +214.84 per cent growth QoQ respectively.
"Similarly, a total of 10,511 tons of volume of goods/cargo travelled via the rail system in Q1 2021 as against 18,484 recorded in Q1 2020 and 35,736 in Q4 2020 representing -43.13 per cent decline year-on-year and -70.59 per cent decline QoQ respectively.
Revenue generated from passengers in Q1 2021 was put at N892,467,526 as against N398,999,290 in Q4 2020. 
Similarly,revenue generated from goods/cargo in Q1 2021 was put at N26.19 million as against N82.57 million in Q4 2020.