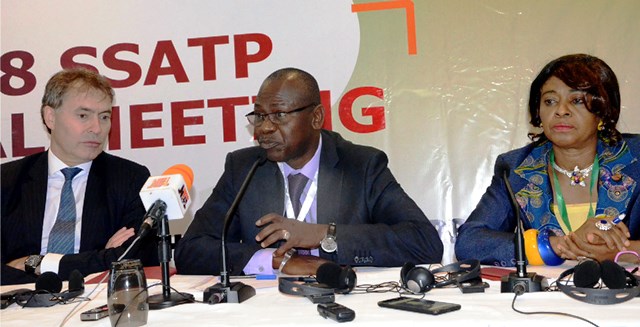 The Federal Government says the number of upstream oil rigs will increase in Nigeria from 5 to 21 within two years even as it expressed optimism that crude oil would remain useful for a long period of time despite the use and introduction of electric cars in some parts of the country.
The Minister of State for Petroleum Resources, Dr Emmanuel Ibe Kachukwu, who stated this at the opening of the 2018 Nigerian Oil and Gas Summit in Abuja, said the oil sector is at the critical stage of its life.
Kachukwu urged Nigerians to dismiss rumours that oil is about to go out of stock, assuring that oil demand will continue to increase.
According to him, the reality is that, more oil is found on daily bases and there is more to believe that and feel that oil will be here for a long time.
He however expressed worries that performance within the oil sector will differ because the prices will fustrate.
The minister said it was time for Nigeria to sustain and firm up regional adherence to it's kind of crude considering the rise in the sale of oil in the United States of America, adding that this has heightened crude oil competition to the international market.
Kachukwu informed that Nigeria had been increasing its crude barrels, adding that the country had 36.18 billion barrels of proven reserves of crude oil and condensate as at the first quarter of 2018
"The current production level is between 2 million and 2.15 million barrels per day and this means we have relatively established a production baseline that is stable.
The stability in the Niger Delta region has helped the region to continue to pose as a potential danger area to production, adding that the country has about 46 exploration and production (E&P) companies producing from over 180fields as at last year and 55.6 per cent of the production comes from joint venture portfolio.
According to him, 'about 35 percent comes from production sharing contracts while six per cent from sole risks and 3 per cent from marginal fields..
In his address at the event, the Group Managing Director of the Nigeria National Petroleum Company, (NNPC),Maikanta Baru, said there was plan to increase investment in the oil sector, adding that NNPC is seeking more funds to develop oil projects in the country.
Baru said, to spur the much needed investment, the government has issued an updated oil and gas policy and initiated the process for enacting a new Petroleum Industry Governance Bill that provides clarity to government institutions and their industries.
According to him, we are planning to be in the capital market to raise more funds for new oil and gas projects.
He disclosed that the firm had signed financing agreement of about $2.5billion for different projects, stressing that NNPC outlook is to grow the country's crude production to 3 million barrels per day.
Ike Wigodo back from Abuja