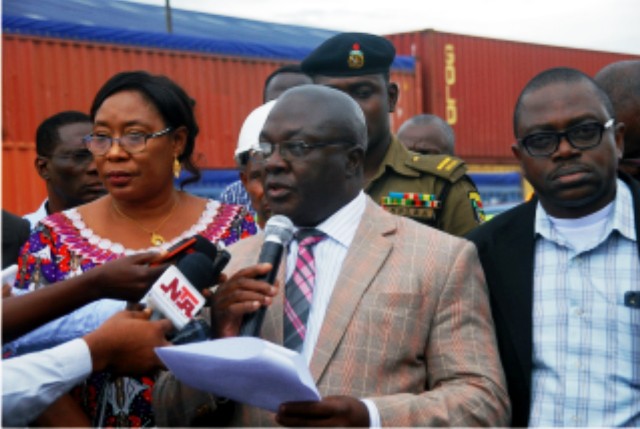 The Amanyanabo of Abonnema, King Disrael Gbobo Bob-Manuel has appealed for the establishment of a higher institution in the Kalabari area of the state.
King Bob-Manuel, who said this during the commissioning of the reconstructed Nyemoni Grammar School by Governor Nyesom Wike in Abonnema said the establishment of either a Polytechnic or School of Basic Studies in the Kalabari area would improve the educational conditions of the people.
The monarch commended Governor Wike for the several projects executed in Akuku-Toru Local Government Area which included, the Abonnema- Obonoma ring road, renovation of Abonnema General Hospital, the Abonnema- Obonnoma bridge, the appointment of sons and daughters of the area into positions of trust, amongst others.
He also regretted that despite the huge contribution of the area to the economy of the nation in terms of oil and gas, successive administrations at the national and state levels had neglected the area, by not siting meaningful projects.
King Bob-Manuel also decried the poor state of the Emohua-Tema-Abonnema road and urged for urgent action, saying it is the only access road linking the three Kalabari local government areas.
He also commended Governor Wike for paying up the state counterpart fund for the European Union Water project to make the people of the area have quality drinking water.
The monarch however, pleaded with the Governor to ensure the commencement of work on the Trans-Kalabari road project.
He also urged the Governor to investigate the circumstances leading to the failed sand dredging contract awarded by the Niger Delta Development Commission (NDDC) to the community 20 years ago.