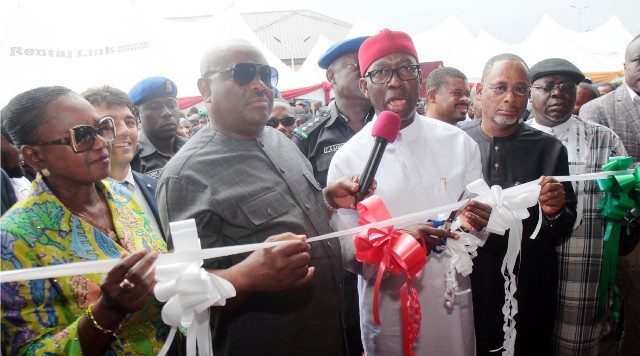 A university teacher in the Department of Medical Microbiology and Parasitological, College of Health Sciences, University of Port Harcourt, Prof Orikomaba Obunge has identified genital herps, chlamydia as some of the sexually transmitted infections that cause serious health complications for women.
Prof Obunge, who stated this during the 149th inaugural lecture at UNIPORT said that apart from genital herpes, chlamydia, genital warts and gonorrhoea can also be very harmful to the women.
In a lecture titled, "The Woman, Her Reproductive Tract and Microbes: The Normal and The Abnormal", he said infections of the reproductive tract affect both men and women, but noted that in many cases the consequences can be more severe in women.
"Men and sexually transmitted infection such as penile discharge is symptomatic in about 98 per cent of cases making it possible for him to ascertain that he may have contracted an infection.
As part of the solutions to complications arising from women's reproductive health, Prof Obunge recommended that transfer of higher level molecular tools such as gene level sequencing should also form a major part of linkage programmes of the university.
He, however, recommended that the University should consider establishing a Reproductive Health Institute, with multi-sectoral, multi-professional involvement to cover Medical Anthropology, Medical Sociology, Ethics and molecular research.
Speaking at the end of the lecture, the vice-chancellor of the Institution, Prof Ndowa Lale described Prof Obunge as a five-star academic.
Prof Lale, who was represented by the Deputy Vice Chancellor (Administrator), Prof Regima Ogali, said Microbes as "tiny things we cannot see with our eyes, but they play very important roles in our daily lives.
"We are happy that the inaugural lecturer decided to focus attention on women, because they are the most vulnerable segment of the society in reproductive health issues.
Sogbeba Dokubo