Plateau Govt Demands N10bn From FG For Attack Victims
The Plateau State Government has asked the Federal Government to release N10billion from the Victims Support Fund (VSF) to the state.
Commissioner for Information in the state, Mr Yakubu Dati, made the request on Wednesday during his interview with Channels TV.
The request is coming days after herdsmen attacked on some villages in Barkin-Ladi Local Government Area of the state, where at least, 200 persons were killed by suspected herdsmen.
Recall that suspected armed herders on June 24, 2018, killed 86 persons during an attack on Razat, Ruku, Nyarr, Kura and Gana-Ropp villages of Gashish District in Barkin Ladi Local Government Area of Plateau State.
The commissioner explained that the fund would help in the compensation of residents rendered homeless in the aftermath of the attack.
He said: "VSF is needed so that those who have been affected will be supported or compensated to reduce the human suffering and also feel that justice has been done to a level because, sometimes, most of these things lead to reprisals."
Insecurity Hasn't Hindered Projects' Execution In Rivers, Wike Affirms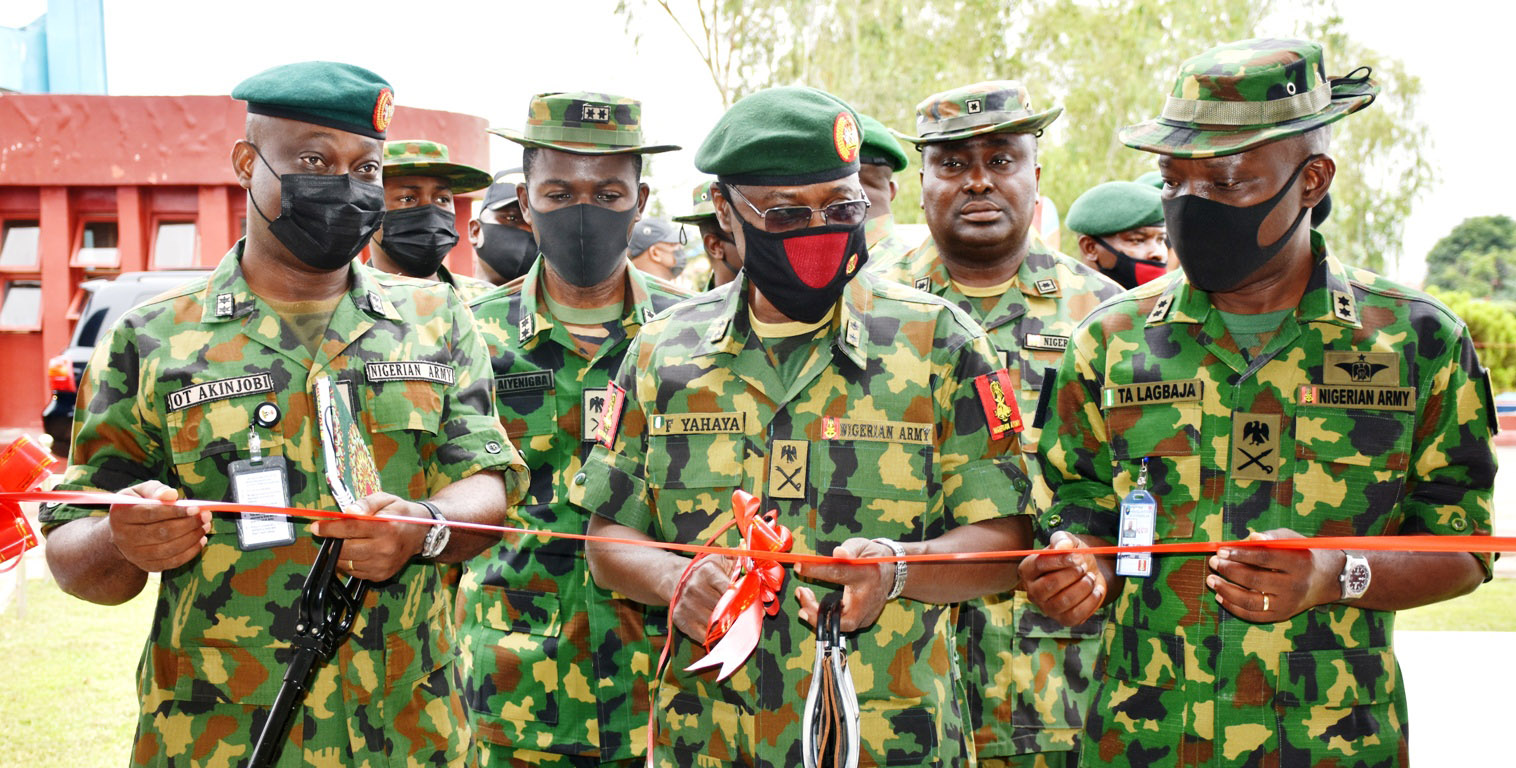 The Rivers State Governor, Chief Nyesom Wike says that his administration has fearlessly tackled insecurity headlong and created an enabling climate for smooth delivery of quality development projects.
Wike made the assertion at the inauguration of 16.2-kilometre long Omueze-Umuogba-Umuokpurukpu-Umueke-Umunju-Eberi Road project in Omuma Local Government Area of the state, yesterday.
The governor noted that while other states of the country were still struggling with issues of insecurity, Rivers State was witnessing harvest of development projects with the non-stop inauguration and flag-off ceremonies to their amazement.
"Don't fight anybody that God has blessed. Don't fight the state that God has blessed. People are talking about insecurity. We are talking about commissioning and flagging-off of projects. Is it easy? If it is easy, let them try it."
Wike asserted that it is only states controlled by the Peoples Democratic Party (PDP) like Rivers that has created a peaceful climate for the citizens while the government delivers democratic dividends.
"Those who say they don't like what PDP is doing, they have no choice but to like it. You can see what the party (PDP) is doing. We are flagging-off and commissioning projects. Whether they like it or not, we are in charge."
The governor said it is obvious that Rivers State is no longer on the same level with states that cannot provide dividend of democracy to their people.
Wike said the performance of his administration has restored confidence in Rivers people and they can walk with their heads raised high.
"Rivers people, are you not proud of your state? If you're a Rivers man, anywhere you go, raise your shoulder high and say that you're a Rivers man and woman. "They (other parties) can only jealous us, but they cannot do anything. We are of different class. We are not on the same level with them."
Speaking further, Wike commended the member representing Omuma State Constituency, Hon. KelechiNwogufor his loyalty to PDP.
He also extolled him for his commitment to the welfare of Omuma people and being a trusted ally to him.
At the behest of Nwogu, Wike promised Omuma people that his administration would reconstruct the Umuakali-Eberi Road in appreciation of their support to the PDP.
Inaugurating the project, former President of the Senate, Senator Adolphus Wabara, noted how Wike has redefined governance and broken the jinx of non-performance associated with second tenure governors.
According to him, the approach to development that the governor has adopted stands him out as a much sought-after leader who should be consulted in solving critical national issues related to governance.
"With my experience in elective politics, second terms of most governors are dull; some governors will just go to sleep because they don't have anything to offer. But you are still commissioning projects, as if you're not even going to leave.
"Your developmental approach, your developmental plans, and formula should make you an international consultant to the failing government. Because, quite frankly, the magic, I mean, nobody knows except you. You do it with ease, you do it with happiness."
Providing the description of the project, Rivers State Commissioner for Works, EllokaTasie-Amadi said the Omueze-Umuogba-Umuokpurukpu-Umueke-Umunju-Eberi link road in Omuma Local Government Area was another genuine efforts of the Wike administration to ease the transportation difficulties experienced by rural dwellers in the Omuma.
"Many of these rural projects go unsung probably because the residents are not social media savvy, as in the case of Omuma, who are predominantly farmers, or probably because SM activities are not a part of their past times as it is with city dwellers.
"It may shock you to know that for every kilometre of road we have built in the city we have built 12kms or more in the rural areas. This is a conservative estimate I would like you to ponder upon when you get home."
He further stated, "This project is a 16.2km long, 10.3m wide road project which has 4.3km of drains. The roads are marked and have a total of 27 road signs to aid driving and enhance public safety."
Wike Flags Off Abonnema/ Obonoma Sandfilling Project, Today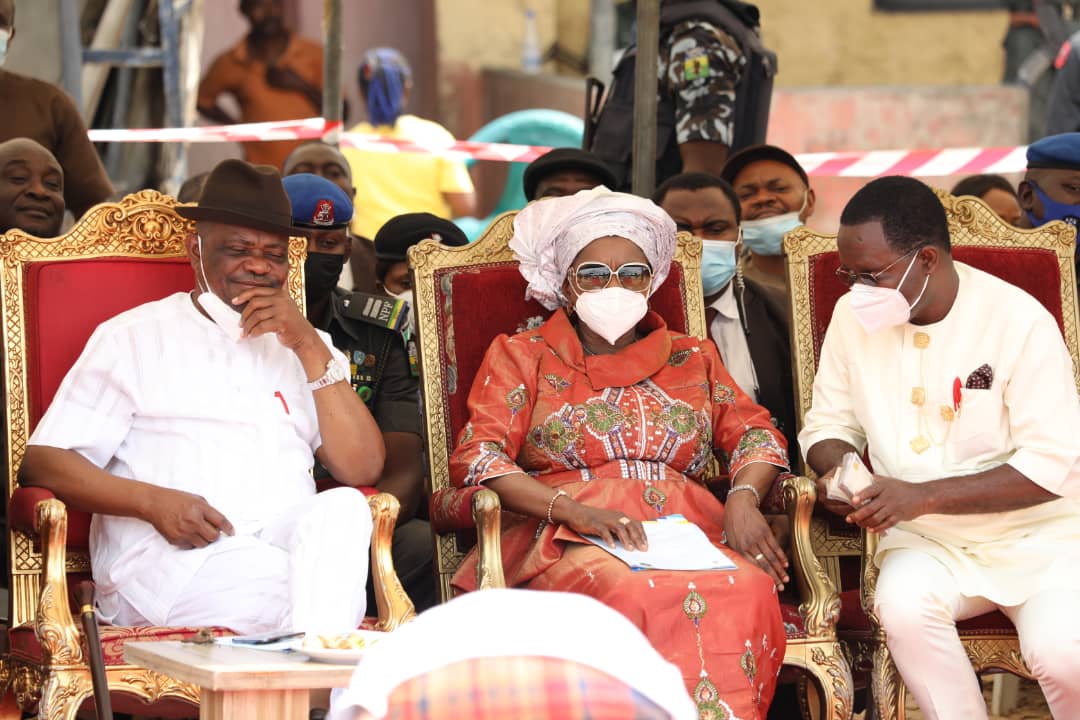 All is now set for the flag-off of the Abonnema/Obonoma Sandfilling project in Akuku-Toru Local Government Area of Rivers State.
A statement signed by the state Commissioner for Information and Communications, Pastor Paulinus Nsirim, yesterday, said that, "the project will sandfill 42 hectares of land that will help expand Abonnema and Obonoma Towns.
"It is in fulfilment of the promise made by Governor Nyesom Wike during the commissioning of the Abonnema Ring Road".
The statement further added that, "The rich culture and tradition of the Kalabaris will be fully on display at the event.
"Please, note that all Covid-19 protocols will be observed at the event", it stressed.
Wike, Building Strong Foundation For Rivers Transformation, SSG Confirms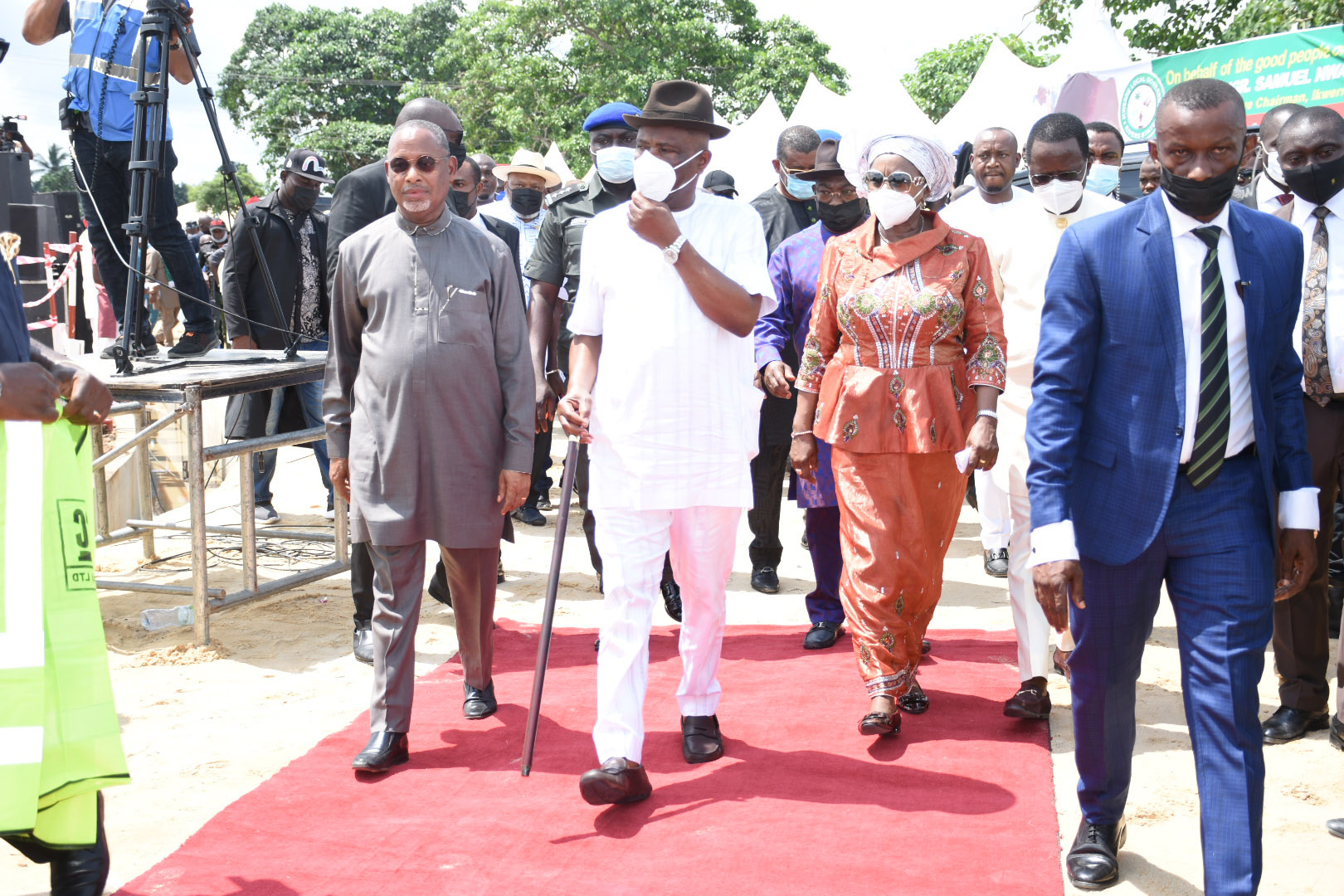 The Secretary to the Rivers State Government, Dr Tammy Danagogo, has re-emphasised that Governor Nyesom Wike's resolution in the delivery of meaningful projects was to establish a strong foundation for the transformation of the state.
Danagogo observed that the ceaseless commissioning of projects and the commencement of the Phase 1 of Trans-Kalabari Link Road construction, as well as the Abonnema/Obonoma Sandsfilling/ Land Reclamation were clear demonstration of the governor's doggedness to ensure that all sectors of the state and the LGAs were positively affected by the new economic windows that such infrastructures would deliver.
Speaking in Port Harcourt, yesterday, Danagogo lauded Wike for always fulfilling his promises to the people, and positively taking on policies that were beneficial to the development of the state.
The SSG maintained that the construction of the Trans-Kalabari Link Road further underscores the governor's love for the people of Kalabari Kingdom and the demonstration of his character as a promise keeper.
"As a landmark project, the governor is aware of the diverse economic windows the development of the Trans-Kalabari Link Road will create for the people, and as well enhance the rural-urban interconnection that this government is promoting.
"The potential benefits of sandfilling Abonnema/Obonoma, and the Trans Kalabari Road construction is enormous. The various links and proximity to the state capital, Port Harcourt, is unique as more economic windows can be explored in the areas of housing, agriculture, transportation and other businesses."
He added that the segmentation policy of the construction was good for the quick completion and delivery of the projects.
"I urge the Kalabari people to always work with the NEW Rivers Vision administration. The governor means well for the economic prosperity of all Rivers people.
"We can recall that the previous government abandoned the project for unexplainable reasons. Now, irrespective of the present economic challenges bedevilling the federation, the governor has embarked on the construction of the phase one of Trans-Kalabari Link Road.
"I encourage the Kalabari people to be open-minded, receptive of this historic development, and enjoy its benefits," he further added.