You Are Incompetent, YPP Slams Buhari, APC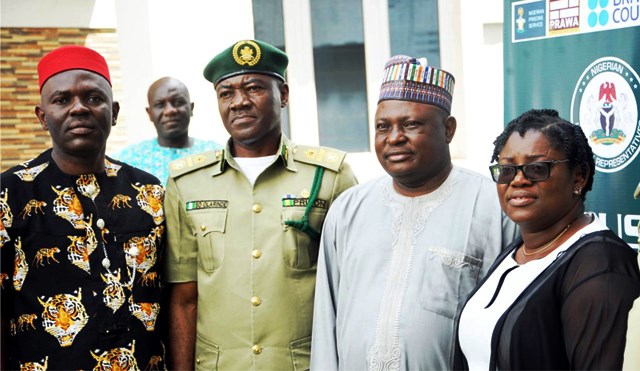 Newly registered political party, Young Progressives Party, YPP, has accused the President Muhammadu Buhari-led Federal Government of incompetence over the continued logjam recorded in its budget preparations and over the incessant killings recorded across the country.
YPP in a statement by its National Publicity Secretary, Comrade Egbeola Wale Martins strongly condemned the latest killings in 11 villages in Plateau State, where over 80 innocent people were confirmed killed by rampaging herdsmen, who he said had become a more worrisome security threat than the once dreaded Boko Haram sect.
According to him, the incessant killings have now become a recurring event under the watchful eyes of an APC government that rode to power on the mantra of change anchored on security, economy and anti-corruption. He said, "It is high time the APC-led government declared a National mourning and emergency while also as a matter of National expediency re-jig the entire security apparatus as we cannot continue to do things the same way and expect a different result.
"We are in desperate times that require drastic measures to be urgently taken to completely halt the incessant killings that have now become a norm in a society where sanity should prevail." Egbeola further expressed worry at the recently signed 2018 budget by President Muhammadu Buhari, especially as the President rightly accepted the fact that the budget was heavily padded.
He noted that the decision of the president to go ahead to sign a distorted budget, while claiming, it was in the interest of the nation, was worrisome.
Buhari, APC are incompetent He said, "While we are still finding it difficult to understand why an APC-led National Assembly and Executive will still continue to be at loggerheads over the budget year in year out, it will be a further insult on the collective intelligence of Nigerians for the President to tell us that the budget that was signed after eight months of fruitless work was signed in the interest of the nation.
"The Young Progressive Party frowns at these distortions as there is no way Nigerians can be convinced that those distortions were not made to raise campaign funds in the forthcoming 2019 general elections. "Budget preparation is not rocket science that the government continues to show high level of incompetence year in year out when it comes to the prompt preparation and submission of our budget", he said.

Bello's Gunmen After My Life, Family -Kogi Dep Gov
Deputy Governor of Kogi State, Elder Simon Achuba yesterday alleged that the governor of the state has sent gunmen after his life.
Acbuba called on the inspector General of Police, the Department of State Services (DSS), the Army and other security personnel to safeguard his life, family members and his aides.
Achuba, who spoke with newsmen at his official residence in Lokoja said, "From all information at my disposal, the governor has mobilised gunmen to attack me.
"I want the police, SSS, IGP to know that if anything should happen to me, my family and aides, the governor should be held responsible."
The deputy governor likewise called on the President to beam his searchlight on the state.

LGAs Responsible For Farmers, Herdsmen Clashes In Nigeria -UN
Zebulon Takwa, Peace and Development Adviser, Office of the UN Resident Coordinator in Nigeria, says poor Local Government administration is largely responsible for farmers-herdsmen clashes in Nigeria
Takwa, who gave the position in an interview with newsmen yesterday in Abuja, expressed concerns over "weak operational structures at the local government level''.
He said that issues that were supposed to be addressed by local administration authority were left unattended to over a long period.
The UN official noted that most of the issues that escalated to crises ought to have been resolved at the local level by the authorities, traditional and religious leaders.
He decried the situation where structures for such prompt amicable settlement were not effective enough to prevent conflicts.
Takwa condemned the situation where most local government officials migrated to urban centres instead of concentrating on their primary responsibilities of settling crises, developing infrastructure and social amenities, among others.

Reprisal Killing: Taraba Police, Tiv, Junkun Differ On Casualities
The Police Command in Taraba State has said that only one individual was killed in what appeared to be a revenge for the alleged murder of a Junkun man yesterday.
While the Tiv claimed that no fewer than nine of their kinsmen were killed in Takum town, Takum Local Government Area of Taraba State on Tuesday, the Police said the figure was not true.
Takum is the hometown of Governor DariusIshaku who turned 65 today.
Multiple sources in Takum said trouble started yesterday morning when a Jukun man was killed on his farm along Takum-Wukari road, and irate Jukun youths in Takum went on the rampage, killing at least eight people in the town.
A resident of Takum, Mr. Nathaniel Jato, in a telephone interview with our Correspondent said the eight people killed in Takum town were all Tiv resident in the town.
"We counted at least eight dead bodies around General Hospital Junction and Zenith Bank around the Wukari roundabout.
"We were told that many people were killed around Rimi Primary school area, but there is tension, so we can't go there.
"The Caretaker Chairman of Takum Local Government Council, ShibanTikari, has assured us that the situation will not escalate, but I am afraid the situation might degenerate if adequate security measures are not put in place," he lamented.
Jato, who said there was threat that their houses would be attacked in the night, called on Governor Darius Ishaku and security authorities to quickly restore peace in the area to pave way for proper investigation of the matter.