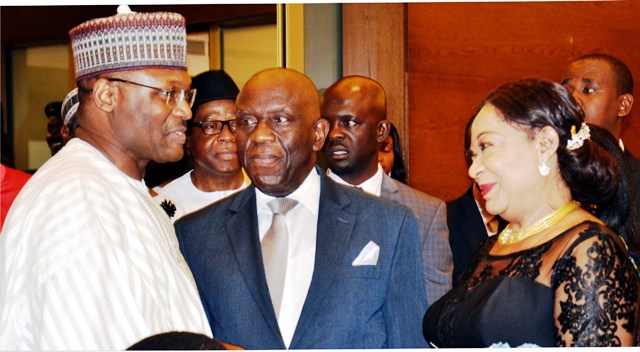 The people of B. Dere Community in Gokana Local Government area are now in a confused state following a recent oil spill in the area.
In a chat with newsmen, Chairman of the Community Council of Chiefs, Chief Anthony Dorgbaa confirmed that the people were exposed to what he called "untold hardship.
Dorgbaa, noted that both farmlands and aquatic lives which were the major means of livelihood have been destroyed as "our major means of survival is gone" he lamented."
He expressed shock over the situation, given the level destruction already done to crops, animals and other means of economic activities in the area.
The Tide gathered that the cause of the spillage was connected with the ruptured underground oil pipeline suspected to be the property of Shell Petroleum Development Company (SPDC).
It was also learnt that the said pipeline, conveyed crude oil from other parts of the state to Nigerian National Petroleum Company's refinery in Okrika.
As a preventive measure, engineers and other experts from Shell have been deployed to the impacted site to ensure that the situation was brought under control, as at the time of going to press.
Other measures such as water tanks, escavators, tankers, and heavy duty vehicles have been provided for urgent and smooth evacuation of the spill.
Also, environmental experts from the Federal and Rivers State Governments, as well as representatives of the National Oil Spill Detection and Response Agency (NOSDRA) were out to ensure that the exercise and its procedures were strictly followed.
In what may look like the counter to the process, some landlords at the impacted site have threatened to resort to legal suit, should the council of chiefs fail to carry them along in the scheme of things.
"This is not the first time such thing is happening here, last time we were not compensated," the added.
The leaders of the Landlords Association, Messrs Baridon Bera and Monday Zormuu, expressed regret that such scenario had played out in the past, where they were not compensated, but were prepared to resist any similar attempt.
As at the time of filing this report, pipeline experts and environmentalists, have promised to make public the cause for spillage immediately the corrosive test conducted on the pipeline was out.
Security operatives were also at the site to ensure safety of workers.