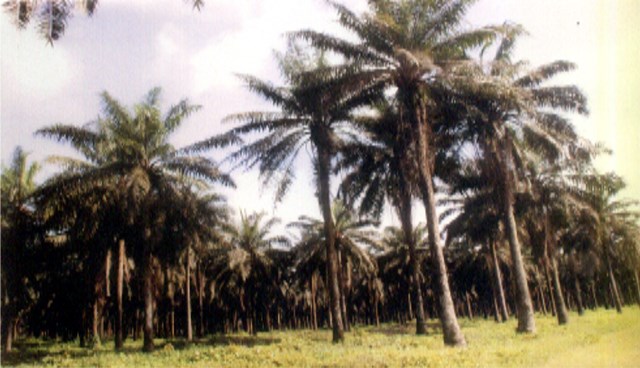 Farmers in Ahoada East Local Government Area of Rivers State have raised alarm over the activities of intruders believed to be herdsmen on farms in the area.
In a separate interview with The Tide in Ihuaba Community in Ahoada East, a farmer, Mrs Blessing Chimele said unknown gang suspected to be herdsmen attack farmers and destroy their farm crops on daily basis.
According to her, a farmer, Edith Lawrence, was reported missing in her farm in the community, while several persons were injured and are currently receiving treatment in various clinics and hospitals in the state.
She said farmers in the area now stay at home for fear of being attacked by the herdsmen in the farms.
The farmer, who expressed worry over the prevalent attacks by the suspected herdsmen, blamed the police and the local government council for remaining silent over the incidents despite several protests and reports to the divisional police headquarters at Ahoada and local government council in the area.
Another farmer, Dorathy Ifeanyi, who has over 70 hectares of cassava farm, said the suspected herdsmen, always chased farmers with arrows and daggers while feeding their cows with crops in the farms.
She said each time they tried to chase cows from destroying their farms, the herdsmen from their hide-out would "attack us with arrows and daggers chasing us away to allow their cows feed on our crops".
Ifeanyi used the opportunity to call on the Rivers State Government and the Security Agencies to come to their aid to save farmers in the area from starvation and being killed by the herdsmen".
It would be recalled that on May 31, 2018 farmers from Ihuaba Community in Ahoada East Local Government Area of Rivers State embarked on a peaceful protest to police station, council secretariat and along the East-West Road axis to register their challenges warranted by the activities of the suspected herdsmen in the area.
The protesting farmers alleged that one of their members, Mrs Cawrence Edith was kidnapped while scores of farmers were in hospitals treating various degrees of injuries as a result of attacks by the suspected herdsmen.
While protesting, the farmers "in spite of these attacks, nothing has been done to enable us (farmers) return to our farming business Mrs Ifeanyi said, noting that the setback has disabilised the trend of the economy in the area and made life measurable to the people living in the area.
According to her, the cost of food items and related agricultural products has increased greatly in the area because there is shortage of food supply.
"If nothing is done to removed fear from the farmers in the area the price of food stuffs would increase greatly and this will attack the living standard in the area and the state in general", Ifeanyi concluded.
Enoch Epelle