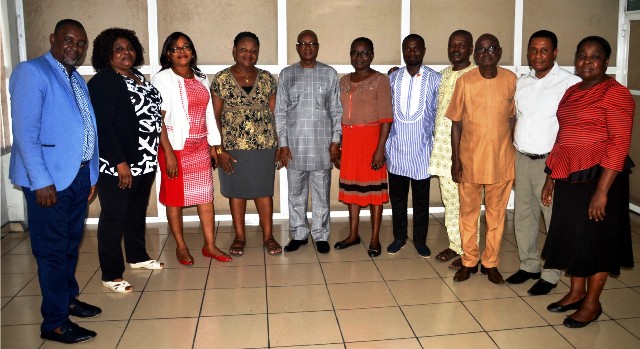 The General Manager of the Rivers State Newspaper Corporation (RSNC), Mr. Vincent Ake says the corporation is undergoing transformation and improvements under the Chief Nyesom Wike-led administration.
While speaking at the corporation's second quarter staff award held, last Friday at The Tide premises, Ake said the management was working hard to improve on performance and welfare.
The general manager stated that the award was part of measures to increase output and motivate workers, adding that, "management has seen those who want the corporation to survive, and such people are those we want to be recognised".
He challenged staff to be more committed so as to boost productivity, as he announced that there would be a yearly award for overall performance.
Throwing more light on the "GM Awards", Ake said, "staffers need to work hard to get the GM awards because it will cover every departments and units, even beyond".
Ake reiterated that the award would serve as a morale booster for workers, saying that "we love all the staff, and we are interested in everybody's wellbeing, but we are more interested in those who are making it possible for The Tide to come out early".
Director of Administration of the corporation, Mrs Emi Jameson said the quarterly award was envisaged to cover all departments and units, while underscoring the need for hard work, and discipline.
Criteria for the award, according to her, include: commitment to work, punctuality, workers' relationship and discipline.
Responding on behalf of the awardees, Mr. Tubotamuno Egerton Douglas of the Business Development Department thanked management for the gesture, and said it would motivate staffers to work harder.
Douglas urged the management to find other avenues of motivation, especially in the area of facilities and working environment.