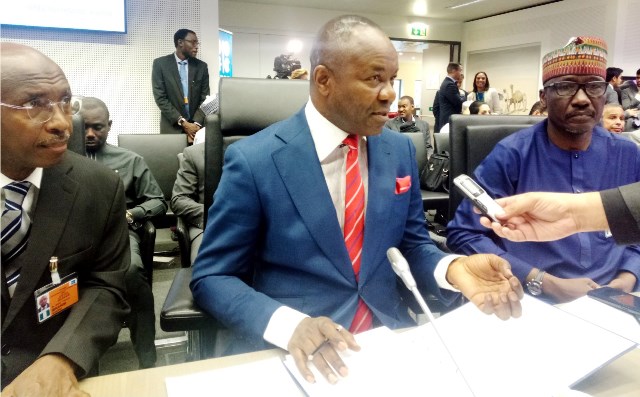 Operators of GSM telephone battery charging outfits in Bauchi are making brisk business as a result of the inability of Jos Electricity Distribution Company (JEDC), Bauchi office,to restore power supply to Bauchi metropolis after a windstorm that swept the metropolis.
Some of them who spoke to newsmen in Bauchi said they never had it so good in their trade like the past seven days.
It would be recalled that the windstorm damaged some electricity facilities in the state, resulting in power blackout for the past seven days.
This development has forced most residents that do not have power generating sets to patronise commercial battery charging outfits in the metropolis.
An operator, Malam Saad Kona, who engages in the trade, said that since he started the business of telephone battery charging ten years ago, he never had it so good like the past seven days.
"I have 50 charging points and since I started the business, the highest I received was 20 telephones but because of the current blackout, I receive over 150 telephones and batteries for charging.
"Customer fill my shop daily, as such I had to increase the number of charging point to meet the demand for service.
"I collect N50 per handset and did not increase the cost of charging but as you can see, it is still brisk business," he said.
Another operator, Mr . Kefas Mike,told our correspondent that he had been in the business for years, but had not witnessed the type of patronage he is enjoying at the moment.
He said that for the past seven days, he was able to generate money that would be used to maintain his family for months, with prudent management.
"The only challenge is that we are always on our toes to ensure that handsets or batteries are never stolen or mistakenly exchanged," he said.
According to him, although the windstorm that caused the outage is a calamity that should not be celebrated,the truth is that they are benefitting from the tragedy.
Also narrating his fortunes, Malam Isa Wunti, another operator, said he was in short of words to describe the situation.
"We are fully engaged; no dull moments at all," he said, adding that customers kept coming day and night to drop their phones for charging.
"Some of the customers come with three to four telephones; sometimes charging points have to be booked because of the high demand for service," he said
A customer, Mr Adnan Mohammed, said he had no option than to patronise the commercial charging shops as he had no power generator.
"I have never taken my telephone out for charging but with the situation of power outage for almost one week now, I have no option.
I am calling on JEDC to expedite action in restoring power supply to the metropolis," he said
Meanwhile, the Head of Technical, Bauchi Regional office of JEDC, Mr Abdullahi Hussaini, told newsmen that they were doing their best to restore power supply to the metropolis.