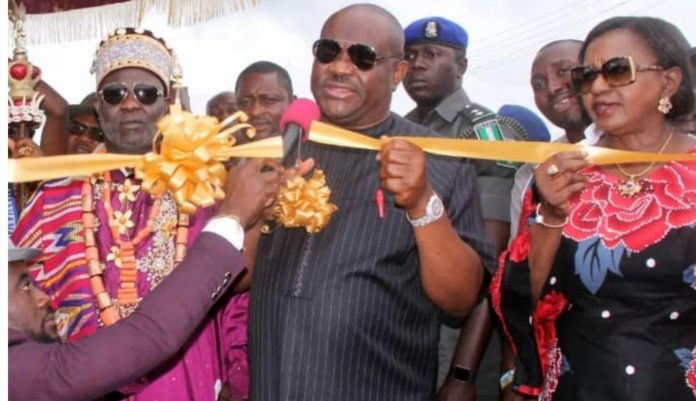 The three labour unions in the Rivers State College of Health (RIVCOH) have hailed the state Governor, Chief Nyesom Wike for approving salary adjustment and retirement age for staffers of the institution.
In a joint press interview with The Tide, last Wednesday in Port Harcourt, the three unions – Academic Staff Union of Polytechnics (ASUP), Non-Academic Staff Union (NASU) and Senior Staff Association of Nigeria Polytechnics (SSANIP) said the gesture of the governor indicates that he means well for the school, which had been neglected by past administrations.
Chairman of ASUP, Comrade Promise Igoma stated that the new salary adjustment and retirement age for staffers would help boost the status of the college and at the same time improve on the morale of staffers.
Igoma stated that RIVCOH despite being the first college of health in the country had suffered neglect over the years, even though it has produced huge manpower for the health sector in the state and beyond.
The ASUP chairman disclosed that over the years, academic and non-academic staff have been receiving varied salaries below those paid to workers in tertiary institutions.
In his words, "most of us are paid like primary and secondary school teachers, but with the mandate given by the governor we can now enjoy like our colleagues in the Elechi Amadi Polytechnic".
On his part, Chairman of Non-Academic Staff Union (NASU) in the college, Comrade Idamirani Edwin called on the governor to do more for the institutions.
Edwin said apart from poor remuneration, the institution has infrastructure challenges ranging from inadequate classrooms, hostel accommodation and staff quarters.
The NASU chairman further while lamenting the delay in implementing the governor's salary and retirement age adjustment approvals, said, "we are pleading with those concerned to please help us and come to our aid, we would be happy if the governor intervenes in the matter quickly".
Commending the governor for the numerous projects implemented in the state, Edwin observed that there was need for the state chief executive to visit the school in order to see things for himself.
In the same vein, Chairman of Senior Staff Association of Nigeria Polytechnics (SSANIP), Comrade Emmanuel Nwala stressed the need for upgrading of facilities in the college.
Nwala stated that, "Now our college is being repositioned we need better laboratories, hostels and more staffers, so as to meet challenges in the future. So far, our students are one of the bests in terms of practical and performance".