FIFA World Cup: Super Eagles In The Eye Of The Storm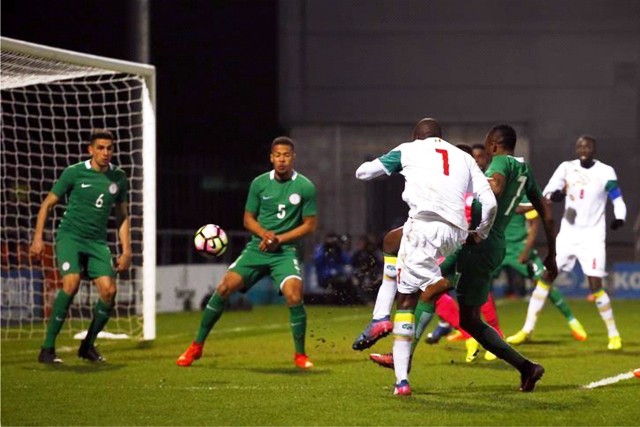 As the Super Eagles file out to tackle the Strakkamir Okkar of Iceland at the Volgograd Arena, the players must have it at the back of their mind that Nigerians expect nothing less than victory from the must-win-match.
It is against this backdrop that we expect the Mikel Obi-captained squad to play the game of their lives to grab the three points at stake that would likely prolong Nigeria's campaign at the Coupe de Mundial.
Tide sports source reports that Nigeria currently sits at the bottom of Group D standings with zero points, while the Vatreni of Croatia tops the table with three points followed by Albiceleste of Argentina and Strakkamir Okkar with 0ne point each.
With the unsavoury scenario staring the team in the face, the Super Eagles would have to raise the level of their game against their rugged Icelandic opponents who look poised to take the wind out of the sails of the Super Eagles.
Mikel and his colleagues should know that if Nigeria should fail to defeat Iceland in the crucial showdown at Volgograd, their names would go down into the hall of infamy in the annals of Nigerian football; hence the need for them to go excel.
By now Coach Gernot Rohr must have reviewed the video recordings of the team's 2-0 loss to Croatia, and work very hard to avert mistakes made in that match, and to perfect the strategy and tactics needed to battle the Strakkamir Okkar.
Judging from the robust performance they put up against the Albiceleste in the 1-1 draw, the Strakkammir Okkar would likely adopt the ultra-defensive tactics they used to frustrate Argentina in their opening match.
With this in mind, we expect Rohr to come up with the right team selection to articulate his strategy and tactics for the match against the Northern European team.
The Super Eagles must play as a functional coherent team in the field and guard against conceding needless free kicks around our 18 yard box area, which Gylfi Sigurdsson, their dead ball specialist could exploit to punish Nigeria.
In the defence area, we expect Troost Balogun, Troost Ekong, Brian Idowu and Abdullahi Shehu must be vigilant to ward off lightning counter attacks from the Strakkamir Okkar who would strive to catch our defence off-guard.
We expect to see a more vibrant display from the Super Eagles in the midfield area, anchored by Mikel in the holding role alongside John Ogu/Wilfred Ndidi, while Oghenekaro Etebo should be allowed to rove.
There was no creative play from the Super Eagles in their opening match against the Vatreni, which denied Ighalo et al the defence splitting passes he and other attacking midfielders like Victor Moses and Alex Iwobi could have exploited.
Our strikers, either Odion Ighalo, Simeon Nwankwo or Kelechi Nwankwo must be clinical in front of the goalmouth of the miserly defence of the Strakkamir Okkar, while the midfielders should be highly mobile and compact to contain forays from their opponents.
Ideally, we would love to have Rohr deploy a two man strike force against Iceland, but the coach is actually one man at the helm to decide team tactics.
But Rohr must strive to get the team's architecture right this time around, having studied earlier tapes of the friendly matches played by Iceland against Ghana in that 2-2 draw and the way they lined up against Argentina.
Before the team jetted out from their Essenteki" base on Wednesday for Volgograd, Rohr told the media that he was already aware of the various suggestions being thrown at him, on how the Eagles should play against Iceland.
"We have watched the game against Croatia to see our mistakes so that we can correct them.
"Our match on Friday will be a tough game and we have to be at our best and be more professional with our defending, especially from set-pieces.
"We have to be fully focused and not lose concentration all through the game. I believe with hard work we can get a good result.
"In truth, there is no need to add to the pressure we have now. More pressure on the team will not necessarily translate to better result,"the German technical adviser said.
In the same vein, Mikel also vowed to play any role that will be assigned to him to help the Eagles soar over the hard fighting Icelandic team.
"I am ready to play in any position the coach wants me to play. I am comfortable with either a defensive or offensive midfield role.
"The most important thing is the team and nothing else," said the former Chelsea FC of England midfielder.

I'm Punching Like A Horse Kicking – Joshua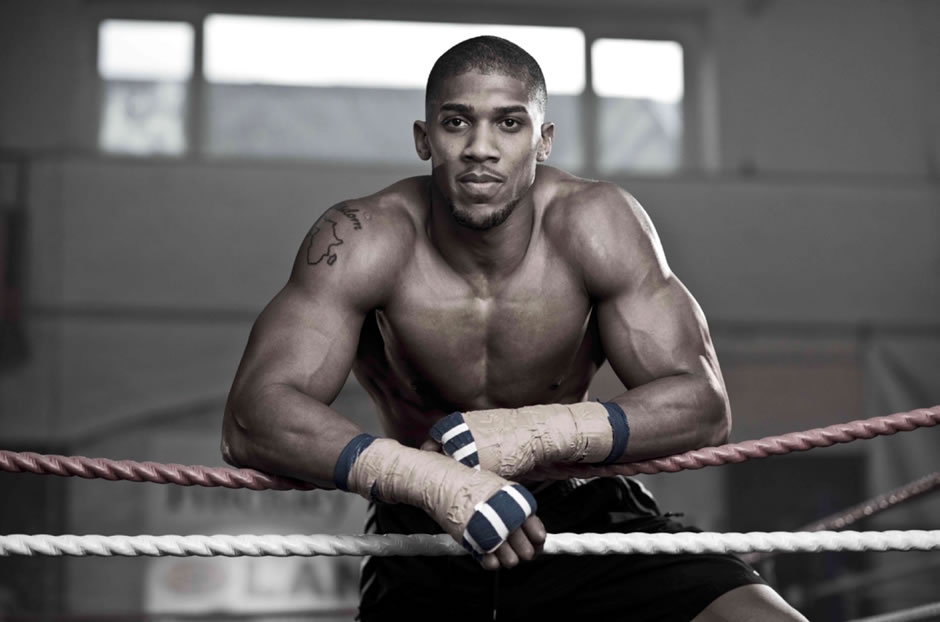 Anthony Joshua has said that he is "punching like a horse kicking backwards" and holds "no fear" going into his highly anticipated rematch with Andy Ruiz Jr.
At a charged news conference next to the Diriyah Arena where the two fight in Saudi Arabia tomorrow, Ruiz, 30, warned there is "no way" he will lose.
Joshua added he will weigh in lighter than the 17st 9lbs he posted before his New York defeat as part of a new plan.
"I may be less than 17 stone," he told Tidesports source.
"I'm punching loose and heavy, rhythm and flow," the 30-year-old added. "Before I was trying to bench-press a house. I used my body to get where I needed but then I started realising the sweet science of the sport.
"I am punching like a horse kicking backwards right now."
Joshua has not weighed less than 17st since 2014 and an analyst, Steve Bunce said his projected weight was a "stunning revelation".
Ruiz, perhaps playing mind games, arrived at the news conference sporting a New York Knicks jersey. Joshua was housed in the changing room of the NBA franchise for the first bout, where he suffered one of the most shocking defeats in heavyweight history and lost the IBF, WBA and WBO world titles.
As the pair faced off, Joshua's team shouted "two times" behind him in reference of his chance to win the world titles for a second time. Ruiz's team responded, shouting "and still" as the camera flashes lit up both men.
Joshua, who had his final six-round spar on Tuesday, was asked if winning the belts back would be a career high and replied: "I was asked if it will be a special moment and said 'no' as I know I belong there.
"When I got back from New York, I didn't lose any heart or fire in my belly and started punching the heavy bag preparing for this day. There is no fear in my heart, my eyes or mind, I am confident."
The venue for the news conference and fight, on the outskirts of Riyadh in Diriyah, are flanked by a fairground and a stage that will host US artist Usher and Chris Brown today.
The world's best-paid fighter Saul 'Canelo' Alvarez and former world heavyweight champion Mike Tyson are expected to attend a fight that has been widely criticised as a result of the host country's human rights record.
Those involved have made no secret of the financial motivation to come here, with Joshua set to earn upwards of £50m and promoter Eddie Hearn defiantly told reporters it was "a wonderful, wonderful decision".
Ruiz described Saudi Arabia as "the perfect place to make history" and his stunning stoppage win six months ago ranked high in the sport's archive of upsets.
Asked if he held any fear over the kind of power that saw Joshua knock him down in New York, he said. "Not really. I was the one who had the strength, the one backing him up. When I jabbed I pushed him away.
"I know he lost weight and that he will try and box me around, so it's my job to prevent that.
"I have been doing this since I was six and it is finally paying off. There is no way I am going to let these belts go, I will die trying. It has been a rollercoaster and now that I made the dreams come true there is no way I will let these go."
Joshua's back-to-basics approach for the bout has been well documented and he again said he had no interest in delivering a "show" but was just "here to win".
His promoter Hearn has expressed how nervous he is given his marquee fighter would slip down the heavyweight pecking order with a second defeat.
Joshua's trainer Rob McCracken, who faced criticism after the first loss, said his fighter was "in a much better place" this time around.
And Joshua also said that defeat made him use his "time wisely" in prioritising his skills over other aspects of training.
"When Muhammad Ali was training he said he would build a shack to train in," added Joshua.
"There are clues to success and you have to go back to what it takes to be a great heavyweight champion. We had to bring in hard, rough sparring partners. I brought in the toughest and roughest."

Confed Cup: Enyimba Aims To Bounce Back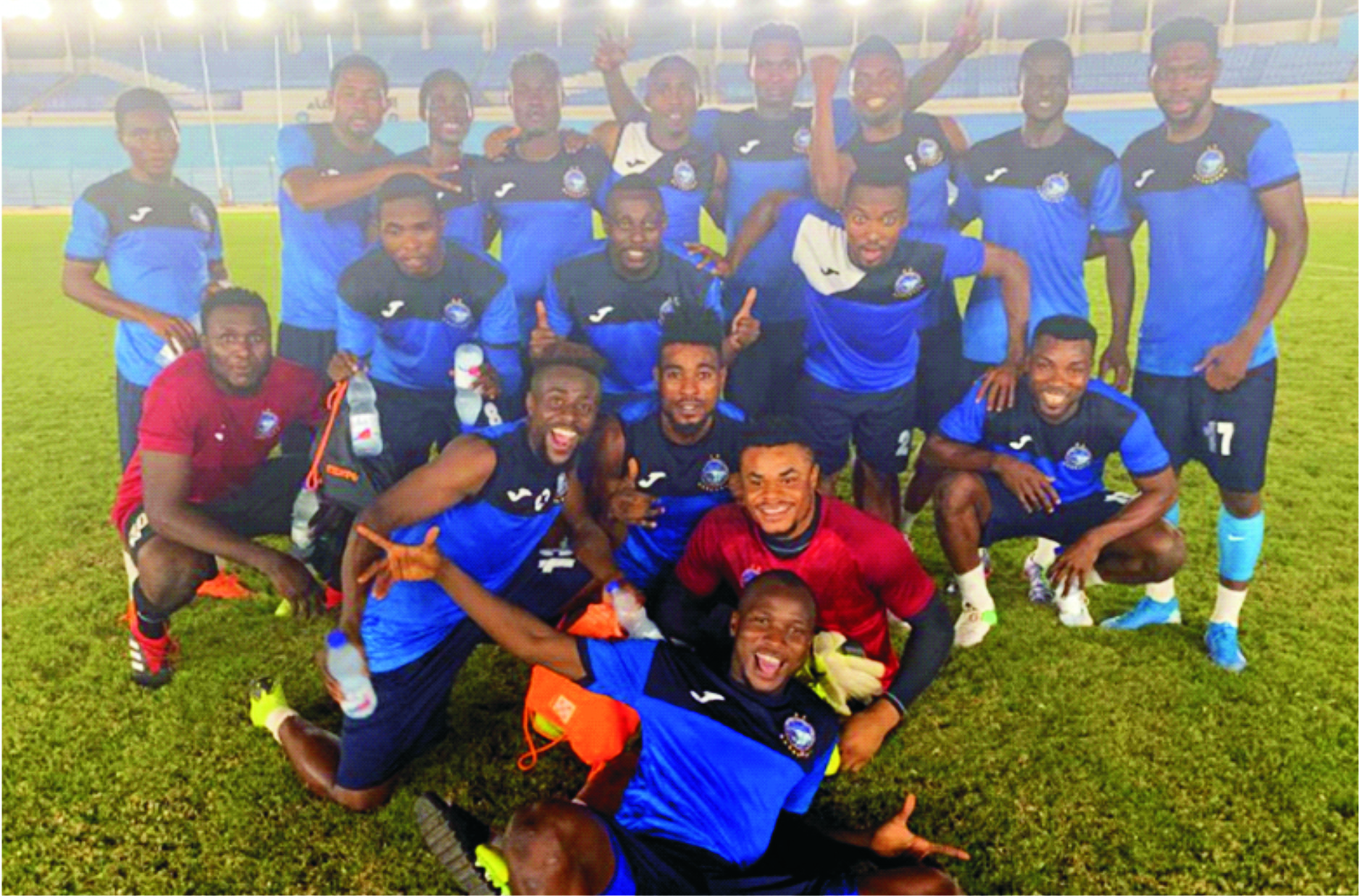 Enyimba will be aiming to bounce back to winning ways in the 2019-20 CAF Confederations Cup when they play host to FC San Pedro at the Enyimba International Stadium in Aba on Sunday afternoon.
Kick-off is at 3:00pm CAT.
The Peoples' Elephant slumped to a 2-0 loss away to Hassania Agadir in their Group D opener last weekend with two goals in five first-half minutes leading the Moroccans to victory.
San Pedro conjured a point from their opening group stage fixture with the Ivorian club held to a 0-0 draw at home to Paradou AC.
Enyimba head coach Usman Abdallah is confident that his side will learn from their defeat in Agadir, as they now set their sights on making home advantage count in their favour.
He was quoted as saying: "We lost but all is in the past, I had the full confidence that I am going to come out victorious in this match which turned out to be that we lost but that is football.
"I'll take a lesson from that and we will learn a lot from the mistakes. I have seen a lot of things that we did right and many that we didn't do right. So that's the only way to gain more experience so that we can apply it elsewhere."
The Nigeria champions have never won Africa's second tier competition, but reached the semi-finals in 2018 before losing to eventual champions Raja Casablanca.

'Govt Should Encourage Private Sector Participation In Sports'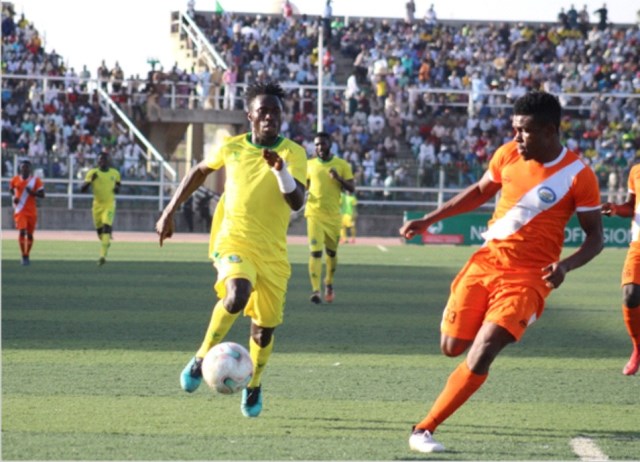 Government at all levels should provide enabling environment and facilities to encourage private sector operators to go into sports for the much needed development to take place.
A former Commissioner for Youth Development and Sports in Anambra State, Chief Joseph Okeke, gave the advice in an interview with newsmen in Awka, yesterday.
"It is the duty of government at the federal, state and local levels to offer incentives in the form of patronage, waiver, etc to individuals, corporate organisations that promote sporting activities.
"Government should as well build sports facilities such as stadia, indoor sports halls, swimming pools and others at catchment locations.
"Then, motivated sports philanthropists will move to schools, towns to attract participants that are numerous, but not knowing how to start, to showcase their talents," he said.
Okeke said that the country was losing huge resources by not producing sportsmen and women that would win laurels for us.
"Go to our primary, secondary schools, you will see a lot of budding young talents that are growing with nobody wooing them into sports.
"There are lots of benefits to be derived from being a sports person which include monetary reward, fame, scholarships and expense-free international travels which will make the fellow a household name," he said.