Davido Tops List Of 10 Richest Musicians
The Entertainment industry is one of the best things that has happened in Nigeria. The giant of Africa besides the oil and gas sector is about the most viable sectors of the nation's economy. Our musicians have been doing us proud and they make several billions of naira and millions of dollars as a reward for their creative efforts.
Among these musicians are the top 10 richest in 2018 drawn from cumulative wealth, shows and concerts, endorsements investments, tours and album sales among other sources. The ranking is from number 10 on the list to the 1st. They include:
Flavour/Olamide, BankyW, Timaya, Paul Okoye and Peter Okoye, others are 2 Baba Idibia, D'Banj, Don Jazzy and Davido.
These super stars no doubt are among the best in the world, they have also contributed to the growth of the nation's economy and image rebranding.
Flavour/Olamide
Contemporary highlife King, Flavour and Street Mafia Olamide are tied to the tenth position in the ranking. Flavour who is a fantastic live performer makes huge money from performing at high profile gigs.
The singer is a brand ambassador for brands like Bullet Energy drink, Hero beer etc.
Meanwhile, Olamide the also charges quite a huge fee for shows, the Bariga born artiste runs a yearly tour across United Kingdom, Europe and America.
He is Hennessy and Glo ambassador and Leo of digital TV channel VOTS (Voice Of The Street). The estimated net worth of both Flavour and Olamide is pegged at around N3 billion.
Banky W
Olubankole Wellington is an all round boss and he has money to show for it. His status changed last year when 'Mr Capable" said bye bye to Bachelorhood as he married actress Adusua Etomi.
Banky W is a huge brand influencer and rakes in millions of naira as brand ambassador for multinational companies like Samsung, Uber etc.
The singer has also delved into acting, film production, event host and public speaking. His estimated net worth is put to be around N3.5 billion.
Timaya
Born Enitimi Alfred Odom, the Nigerian dance hall king is one of the top 10 richest artistes in the game. The DM records boss is not cheap when it comes to his gig fee. According to close sources, Timaya charges 8 million naira to show up and perform at an event.
Currently, Timaya has endorsement deals worth several millions with Glo and cognac brand Hennessy. A few months back, Timaya moved into a palatial mansion in Lekki worth hundreds of millions. Timaya's estimated net worth is put at N4 billion.
Paul Okoye
Rude boy, member of the defunct P-Square duo takes number seven spot, Paul and his twin brother Peter used to dominate the African music scene until they split last year. The duo used to charge the highest gig fee for a Nigerian artiste that has somehow changed as he now stands alone.
Notwithstanding, Rude boy is still a big shot in the music business with his estimated net worth of about N5.6 billion.
Peter Okoye
The other half of the defunct P-Square duo, aka Mr P is still doing fine as a solo artiste, even before the split, Peter had solo endorsement deals with Kia Motors, Olympic Milk etc. Since the break up', MRP. "has embarked on solo tours around America, Europe etc.
The dancer and singer has a new clothing line in the works awaiting official unveiling. His estimated net worth is N5.8 billion.
2 Baba Idibia
With over two decades strong in the Nigerian entertainment industry, Innocent Idibia better known as 2 face or 2 Baba is a double OG. The 42 year old singer has a brand friendly persona which has seen him clinch mouthwatering deals even ahead of younger colleagues.
Currently he has endorsements with Compare, Glo etc, he has real estate investments including his Rumours Night Club in Lagos. The "Gaaga Shuffle" crooner's estimated net worth spices to about N5.9bn.
D'banj
His music may not be his best selling commodity at the moment, but D'banj's business and branding acumen are as strong as ever, a big negotiator. He is a brand ambassador to top brands, besides his brain child cream platform was valued last year by an American firm to be worth about $100,000.00.
Don Jazzy
Micheal Ajere Collins, aka Don Jazzy takes the numbers three spot on the list. The ace music producer has moved on quite seamlessly from being a beat maker to a full fledged businessman. Don Jazzy is the CEO of Mavin records which houses top stars like Tiwa Savage, Reckado Banks, Koredo Bello etc.
He has many music related businesses known and unknown. The music maker's net worth is valued to be around N7.5 billion.
Wizkid
Second on the list is popularly known as Wizkid, fondly called star boy. Wizkid is the biggest music export out of Nigeria in the past 4 years. The singer's achievements are enormous including topping bill board hot 100 music chart, earning a Grammy Award nomination, several legit international collaboration, performing at international music events etc.
Davido:
Davido, the Baddest!, Nigerian entertainer and record label boss, David Adeleke sits at the summit of the list of top 10 Richest Nigerian Musicians. The DMW boss has arguably made the most money in the past 12 months than any other contemporary Nigerian artistes.
The singer is the leader of the popular 30 Billion Gang, he has made the most hit songs in the past year too. Since last year Davido has been touring around the world performing at sold out concerts during the 30 Billion tour which is still ongoing.
The past year has been fantastic for Davido's tracks, 'if', Fall which have crossed over 60 billion views on you tube, the 'Aye'.
Crooner revealed that he has made over $1million off pon pon sound, he has secured new endorsements with perform brand AXE, infinix mobility ect.
He has been rumoured to have recently purchased a bom bardia jet.
Davido's estimate net worth is put at N9 billion.

BBNaija 2020: Ka3ina, Lilo Become First Housemates To Be Evicted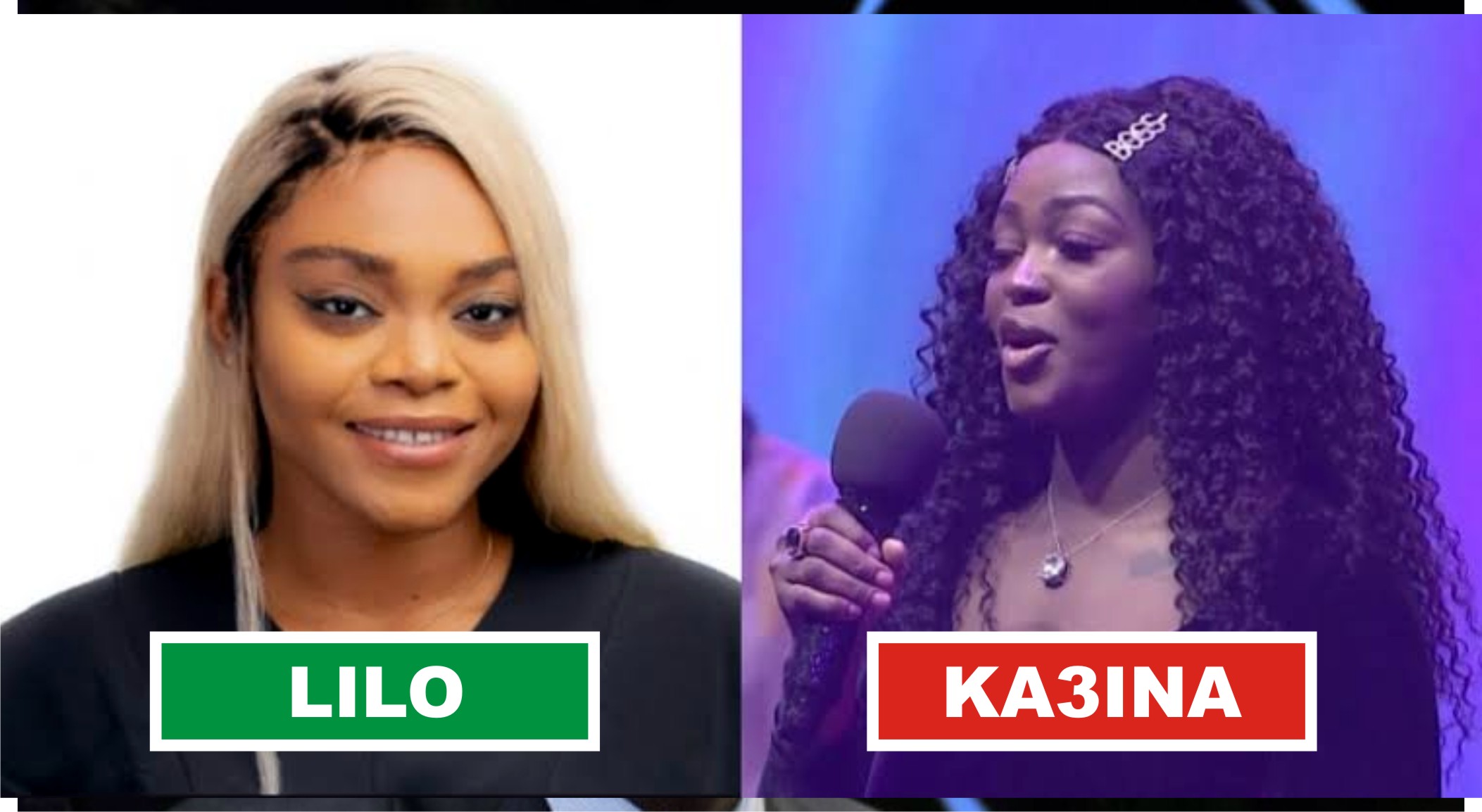 Ka3ina and Lilo last Sunday became the first housemates to be evicted from the BBNaija 'Lockdown' house.
There was a twist in the eviction show for this year as eviction power is taken away from the viewers and left the fate of the nominated contestants in the hands of their fellow contestants.
The host, Ebuka Obi-Uchendu, further shocked the house when he announced that it was going to be a double eviction. He said this after unveiling Lilo, Eric, Ka3ina, and Praise as the least voted housemates of the week.
Biggie also said this year, all the housemates except the head of the house and deputy will be up for eviction every week, hence, the viewers need to constantly vote to keep their favourite contestant in the house.
For Lilo and Ka3ina, the higher majority voted out Ka3ina and Lilo, who Ebuka announced as the first Lockdown housemates to leave the show.
Lilo is a 23-year-old dietitian based in Lagos, Nigeria. Lilo, as she prefers to be known, is also an entrepreneur and describes herself as "a product of God's grace".
Lilo hails from Ibadan, Oyo State, where she attended the Vale College, Ibadan, and graduated from Babcock University in 2018 where she studied food and nutrition.
Kate "Ka3ina" Jones (26) is an entrepreneur from Rivers, Nigeria. She describes herself as a strong woman who wants more from life. Her dream is to be famous and own the biggest luxury fashion brand in the world.

Monarch Calls For Tourism Development In EMOLGA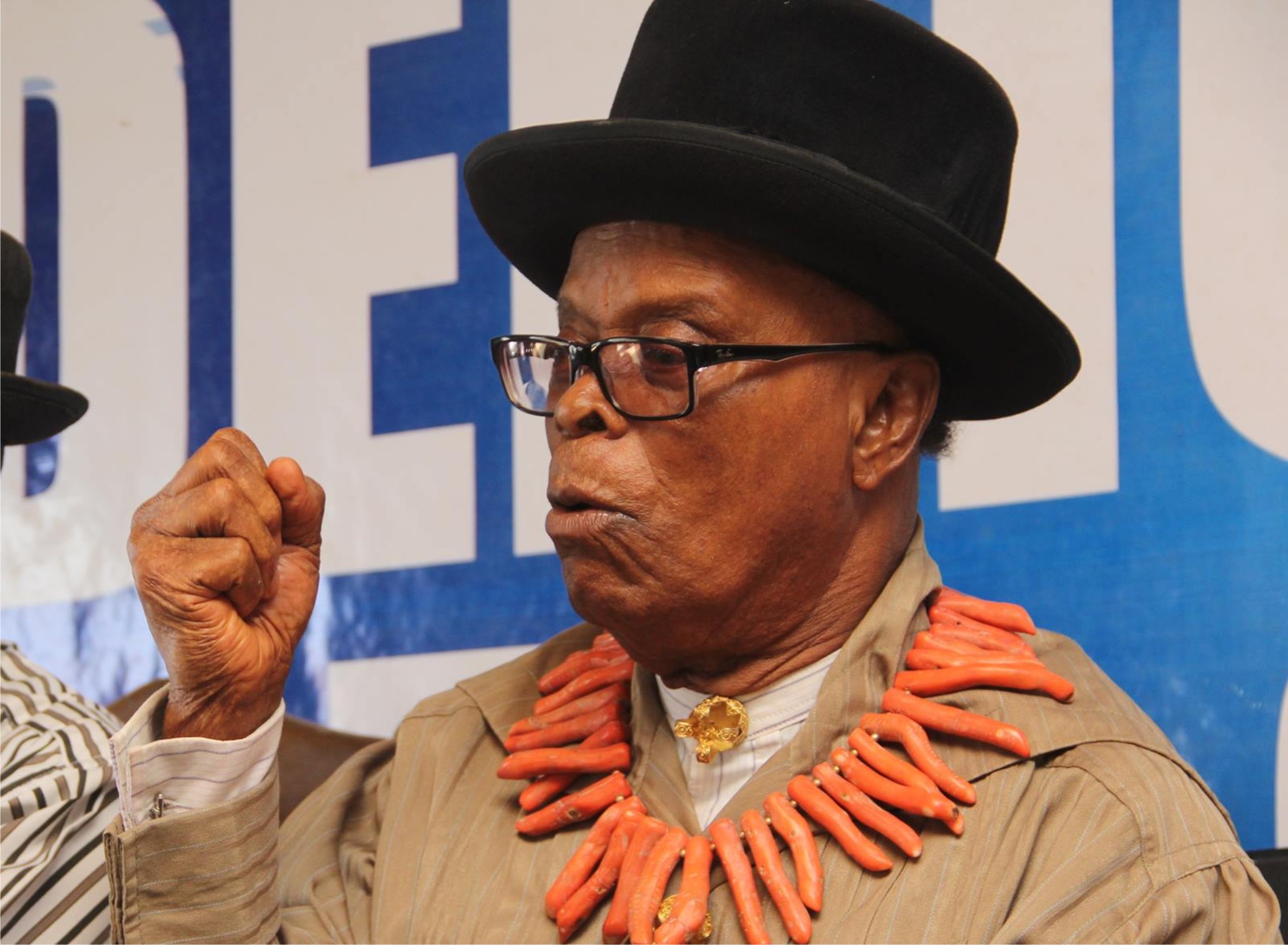 As the good people of Emohua community in Emohua Local Government Area (MOLGA), Rivers State celebrate the return of peace and harmony in the area, the monarch, His Royal Majesty (HRM), Eze Amb VCB Okor, (Mgbo XII) has appealed to the state government to consider the development of the abundant tourism potentials in the area in order to boost economic activities and generate employment for the youths.
The monarch who stated this during a recent interview with The Tide Entertainment in his palace at Rumuche, – Emohua, disclosed that the community is blessed with historic tourist sites such as beaches, artifacts and rivers which include the Oduoha, Isiodu and Ogbaizari beaches, the new Calabar River, ancient markets and historic land marks among others which he said are tourist attractions that could be harnessed.
He called on investors to utilize the opportunity of the peaceful and enabling environment to invest in the community. He said as a community that is known for her legendary hospitality, conducive weather and arable land, good returns on investment is guaranteed".
Eze VCB Okor noted that the people of Emohua are reaping the dividends of the peaceful co-existence as it has ushered in a new dawn of development and prosperity as well as security of lives and property. He lauded the financial support and selfless sacrifices of Ohna Sergent Awuse and Ihiechi Olomi who championed the peace process. He urged other well meaning sons and daughters of the community to emulate their benevolence and philanthropic gestures.
The Emohua monach also commended Governor Nyesom Wike on his developmental strides which have transformed the state and restored the lost garden city status of Port Harcourt. He also thanked the governor for carrying illustrious sons and daughters of the community along in his administration as well as his road projects and other developmental initiatives which have given the community a face lift.
Jacob Obinna

PH Fans Celebrate 50 Cent @ 45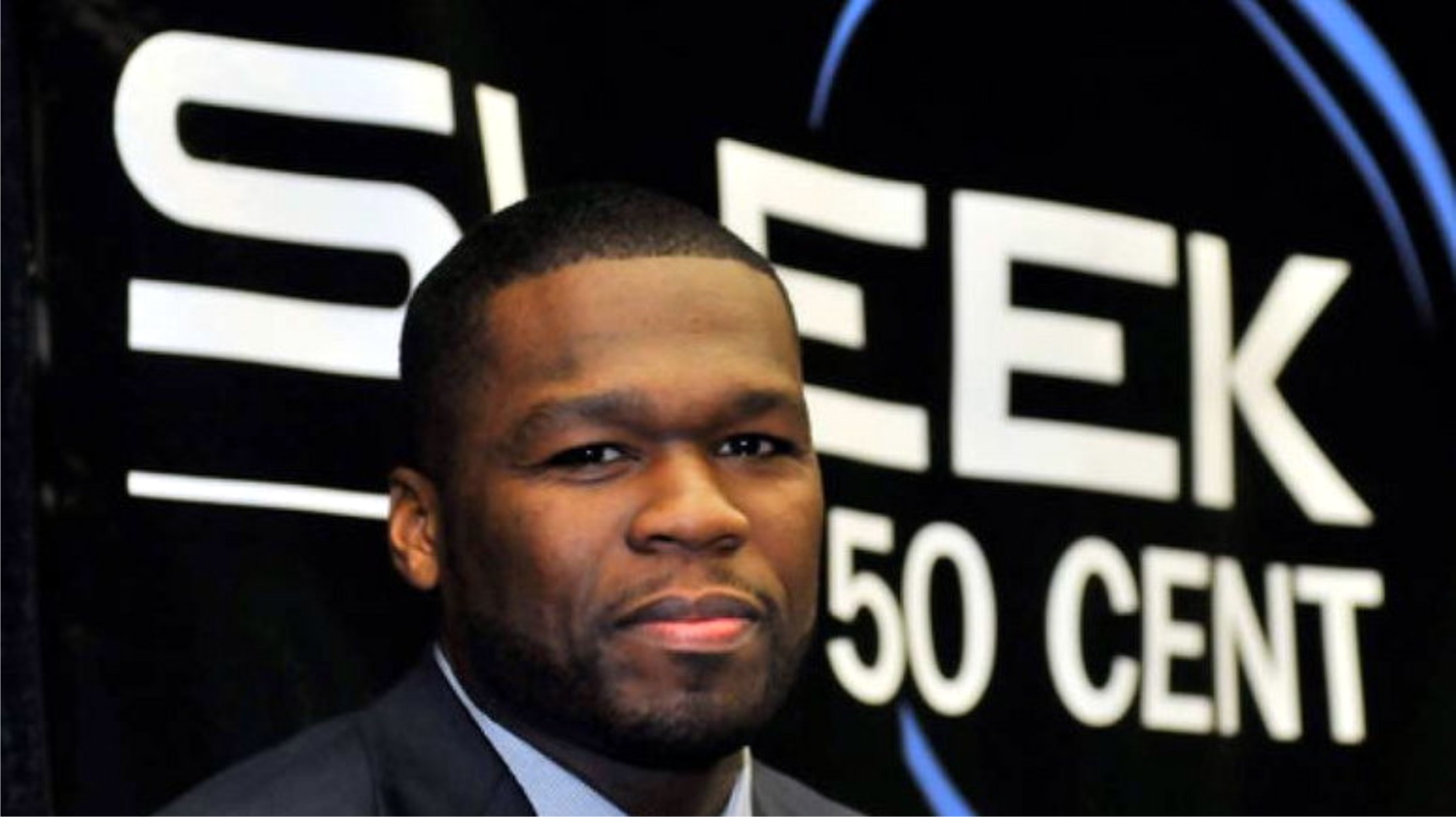 American rap star, Curtis James Jackson III, popularly known as 50 cent who hails from Queens, New York City, United States of America, who clocked 45 years recently has been celebrated by some of his devoted fans in Port Harcourt.
According to one of the fans, Maxwell Chinedu, popularly known as 'Maximum' who spoke with The Tide in a recent interview, '50 cent is a role model who has inspired many youths through his exploits in the entertainment clan.
He described him as a "pride of the black race" in America as he has achieved a lot within his 45 years of existence on earth; while another fan, Princewill Reuben, a Port Harcourt based upcoming artiste said, 50 cent inspires him in the music industry as he draws inspiration from his achievements which he described as unprecedented. 50 cent also known as Ferrari F. 50 in the music industry shot to fame when he was discovered by legendary rapper Eminem back in 2002. He became one of the world's best rappers and rose to prominence with his album titled 'Get Rich or Die Tryin'. It was produced by Dr Dre. The album was released on February 6, 2003. One of the most-famous songs in the album was in 'Da clu'b.
50 cent has won several awards including a Grammy Award, 13 Billboard music awards, six world music awards, three American music Awards and four Bet Awards. The veteran rap star has sold over 30 million albums worldwide during his career and was ranked the sixth best rapper (behind Eminem and Nelly) by Billboard.
F 50 has also appeared in the semi autobiographcal film, 'Get Rich or Die Tryin (2005) the Iraq war film home of the Brave (2006) Rigteous kill (2008) and Den of thieves etc. He is also the executive producer of power on starz and for life on ABC Net work.
He also gained a lot of accolades from his performance in power, he played the role of gang star who was among those who posed a threat to the main character 'Ghost' played by actor Omari Harwick.
Jacob Obinna