Davido Tops List Of 10 Richest Musicians
The Entertainment industry is one of the best things that has happened in Nigeria. The giant of Africa besides the oil and gas sector is about the most viable sectors of the nation's economy. Our musicians have been doing us proud and they make several billions of naira and millions of dollars as a reward for their creative efforts.
Among these musicians are the top 10 richest in 2018 drawn from cumulative wealth, shows and concerts, endorsements investments, tours and album sales among other sources. The ranking is from number 10 on the list to the 1st. They include:
Flavour/Olamide, BankyW, Timaya, Paul Okoye and Peter Okoye, others are 2 Baba Idibia, D'Banj, Don Jazzy and Davido.
These super stars no doubt are among the best in the world, they have also contributed to the growth of the nation's economy and image rebranding.
Flavour/Olamide
Contemporary highlife King, Flavour and Street Mafia Olamide are tied to the tenth position in the ranking. Flavour who is a fantastic live performer makes huge money from performing at high profile gigs.
The singer is a brand ambassador for brands like Bullet Energy drink, Hero beer etc.
Meanwhile, Olamide the also charges quite a huge fee for shows, the Bariga born artiste runs a yearly tour across United Kingdom, Europe and America.
He is Hennessy and Glo ambassador and Leo of digital TV channel VOTS (Voice Of The Street). The estimated net worth of both Flavour and Olamide is pegged at around N3 billion.
Banky W
Olubankole Wellington is an all round boss and he has money to show for it. His status changed last year when 'Mr Capable" said bye bye to Bachelorhood as he married actress Adusua Etomi.
Banky W is a huge brand influencer and rakes in millions of naira as brand ambassador for multinational companies like Samsung, Uber etc.
The singer has also delved into acting, film production, event host and public speaking. His estimated net worth is put to be around N3.5 billion.
Timaya
Born Enitimi Alfred Odom, the Nigerian dance hall king is one of the top 10 richest artistes in the game. The DM records boss is not cheap when it comes to his gig fee. According to close sources, Timaya charges 8 million naira to show up and perform at an event.
Currently, Timaya has endorsement deals worth several millions with Glo and cognac brand Hennessy. A few months back, Timaya moved into a palatial mansion in Lekki worth hundreds of millions. Timaya's estimated net worth is put at N4 billion.
Paul Okoye
Rude boy, member of the defunct P-Square duo takes number seven spot, Paul and his twin brother Peter used to dominate the African music scene until they split last year. The duo used to charge the highest gig fee for a Nigerian artiste that has somehow changed as he now stands alone.
Notwithstanding, Rude boy is still a big shot in the music business with his estimated net worth of about N5.6 billion.
Peter Okoye
The other half of the defunct P-Square duo, aka Mr P is still doing fine as a solo artiste, even before the split, Peter had solo endorsement deals with Kia Motors, Olympic Milk etc. Since the break up', MRP. "has embarked on solo tours around America, Europe etc.
The dancer and singer has a new clothing line in the works awaiting official unveiling. His estimated net worth is N5.8 billion.
2 Baba Idibia
With over two decades strong in the Nigerian entertainment industry, Innocent Idibia better known as 2 face or 2 Baba is a double OG. The 42 year old singer has a brand friendly persona which has seen him clinch mouthwatering deals even ahead of younger colleagues.
Currently he has endorsements with Compare, Glo etc, he has real estate investments including his Rumours Night Club in Lagos. The "Gaaga Shuffle" crooner's estimated net worth spices to about N5.9bn.
D'banj
His music may not be his best selling commodity at the moment, but D'banj's business and branding acumen are as strong as ever, a big negotiator. He is a brand ambassador to top brands, besides his brain child cream platform was valued last year by an American firm to be worth about $100,000.00.
Don Jazzy
Micheal Ajere Collins, aka Don Jazzy takes the numbers three spot on the list. The ace music producer has moved on quite seamlessly from being a beat maker to a full fledged businessman. Don Jazzy is the CEO of Mavin records which houses top stars like Tiwa Savage, Reckado Banks, Koredo Bello etc.
He has many music related businesses known and unknown. The music maker's net worth is valued to be around N7.5 billion.
Wizkid
Second on the list is popularly known as Wizkid, fondly called star boy. Wizkid is the biggest music export out of Nigeria in the past 4 years. The singer's achievements are enormous including topping bill board hot 100 music chart, earning a Grammy Award nomination, several legit international collaboration, performing at international music events etc.
Davido:
Davido, the Baddest!, Nigerian entertainer and record label boss, David Adeleke sits at the summit of the list of top 10 Richest Nigerian Musicians. The DMW boss has arguably made the most money in the past 12 months than any other contemporary Nigerian artistes.
The singer is the leader of the popular 30 Billion Gang, he has made the most hit songs in the past year too. Since last year Davido has been touring around the world performing at sold out concerts during the 30 Billion tour which is still ongoing.
The past year has been fantastic for Davido's tracks, 'if', Fall which have crossed over 60 billion views on you tube, the 'Aye'.
Crooner revealed that he has made over $1million off pon pon sound, he has secured new endorsements with perform brand AXE, infinix mobility ect.
He has been rumoured to have recently purchased a bom bardia jet.
Davido's estimate net worth is put at N9 billion.
BET 2019: Falz, Only Nigerian Rapper Nominated For Awards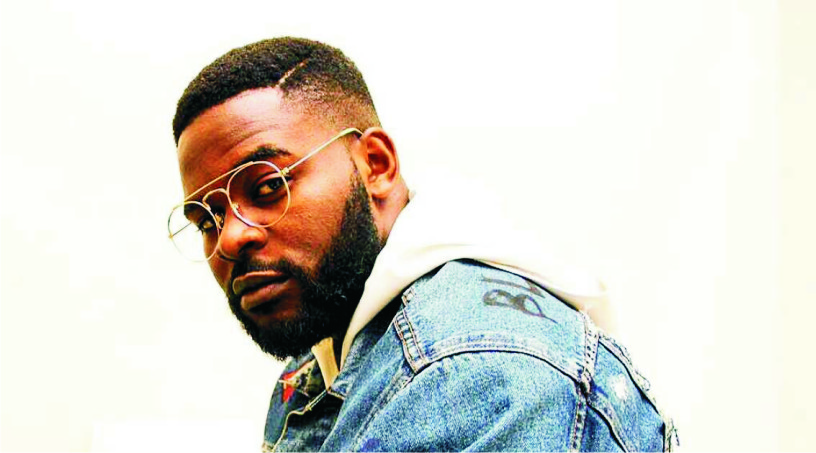 Nigerian rapper and actor, Falz (the Bahd Guy) has been unveiled alongside other international artistes as nominees for the 2019 BET Hip-Hop Awards.
The 28-year-old rapper was nominated in a new category BET launched to honour artists from around the world.
Falz contends with artistes from Africa, Europe and Canada for the new Best International Flow.
This year's nominee list, which was released yesterday by Billboard sees Cardi B leading the pack with 10 nominations.
Following closely are DJ Khaled, Travis Scott, and J.Cole with an astonishing 8 nominations each.
Drake, who led the 2018 nominations, falls to third most nominations this year with 7 nods.
The 2019 BET Hip Hop Awards will air Tuesday (October 8) at 8 pm EST on BET internationally and BET Africa on October 9.
Yvonne Chaka-Chaka Condemns Xenophobia In S'Africa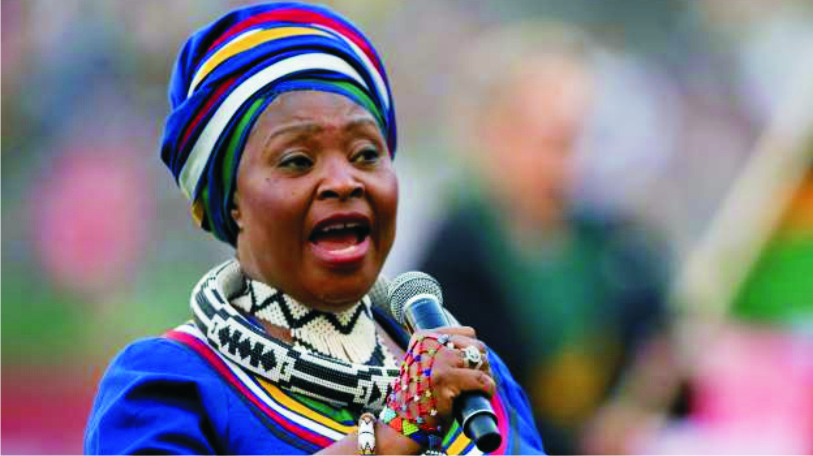 Xenophobic attacks in South Africa have been going on for a while now as local citizens' clamour for foreigners to leave the country. South African public figures are now joining hands to strongly condemn the attacks that have left at least five people dead in the past week alone.
The recent spate of the xenophobic attacks seem not to be targeting only foreigners as legendary songbird, Yvonne Chaka-Chaka found herself on the receiving end of the attacks after her daughter's shop in Maboneng, Johannesburg was destroyed over the weekend by xenophobic looters.
According to the veteran singer, her daughter and staff at the store were inside the shop when the looters attacked. However, they were not harmed as they did not confront the attackers. "They stole everything, all the clothes and everything in the shop. Even the mannequins are on the floor. It is terrible. There was a lot of damage." Yvonne said.
"She is fine. It is very sad but we are just glad she and her staff are safe. It is a very big blow."
Ma Yvonne, as she is fondly referred to in her home country, condemned the attacks that she says are portraying South Africans in a shameful negative light.
"You try to help other people and do your best for the community, but when something like this happens it is very disappointing.  You travel to different countries but when something like this happens, you feel very ashamed as a South African." She said as she pointed out that South Africans had the strong spirit of Ubuntu: "South Africans have lived with different nationalities and supported other nations. It is sad to see this because I know South Africans are good people."
The veteran singer and humanitarian joined the list of South African public figures who have come out to strongly condemn the xenophobic attacks.
America based South African comedian Trevor Noah echoed the words of opposition politician, Julius Malema, reproving the attacks. In a video post shared by the celebrated comedian, the Economic Freedom Fighter (EFF) leader calls on South Africans to cease the barbaric acts. He goes on to warn that once done with those they deem foreigners, the attackers will turn on fellow South Africans as it is only a myth that foreigners have stolen job opportunities from the locals.
"They're going to say, 'The reason we don't have jobs here, is because of these Zulus. They must go back to Natal. Xhosas must go back to Eastern Cape, Shangaans must go back to Limpopo.' Because there will be no foreigners left to fight." Malema opined.
South African socialite and dancer Zodwa Wabantu also boldly slammed the attacks calling the looters "our lazy brothers and sisters." The controversial entertainer called on her fellow South Africans to stop hiding in the guise of xenophobia to rob hardworking citizens.
"As South Africans, this is so wrong. This is not xenophobia; this is not about us hating our brothers and sisters from other countries. This is people taking things from people who are working hard. I hate it," Zodwa said.
The attacks are said to be instigated by the need to address the uneven distribution of wealth among black South Africans and the disenfranchised natives protesting the increasing number of African migrants who they claim are taking over local jobs.
Davido Joins Chris Brown On Stage For IndiGOAT Tour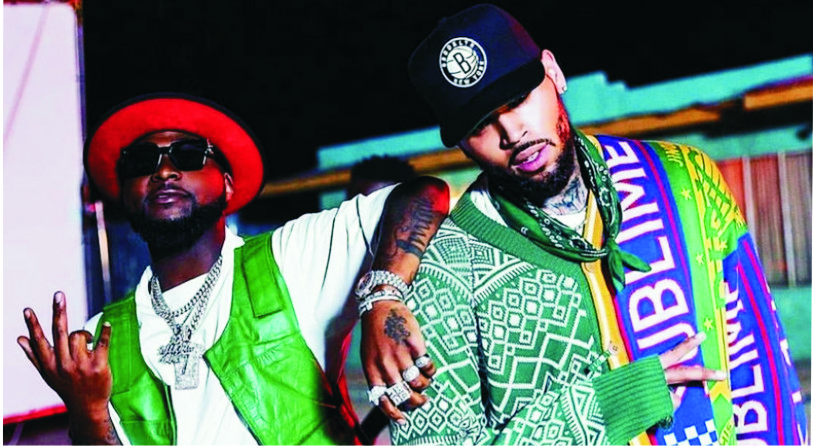 Chris Brown's IndiGOAT tour landed New York on Saturday, September 14, 2019, and Davido graced the stage of the first day of the tour.
Breezy brought Davido up on stage to perform some of his hit songs including 'Fall' and 'If' before rounding it up with their joint effort, 'Blow My Mind'.
The show had Davido and Chris Brown performing together at Barclays Center in Brooklyn, New York.
Davido announced on his Instagram account on Sunday, September 15, 2019, hours after the event.
In a recent chat with Apple's Beats 1 Ebro Darden, Davido tells the story of how he met and recorded a song with Chris Brown.
He says, "We have a mutual friend actually, Hoodie. I spoke to Chris in December last year on facetime for a minute. But then, we didn't link. My friend (Hoodie) would tell me that he likes this record I did last year (Assurance)…
"So I come back to LA and I'm recording the album and I'm making this record (Blow My Mind) – shout-out to Shizzi and Wurld, they produced and co-wrote it too. I sent the record to the Hoodie and then I was on a flight for 12 hours to Italy. And when I landed in Italy, the verse was in my email. I ain'tspeak to Chris a day in my life. I only spoke to him once…
"Then he came for the tycoon fest in Atlanta… I just got to the hotel and they say, 'Oh yeah, this is your key, Chris got you a room right by his…' I spent three days in Atlanta with Chris, it was crazy, I lost my phone, you know how that goes… And then he (Chris) was like, 'Yo, let's go to LA to shoot the video."
'Blow My Mind' is one of the songs on Davido's upcoming album titled 'A Good Time'. The singer also hinted that he's working on a joint album effort with Chris Brown.