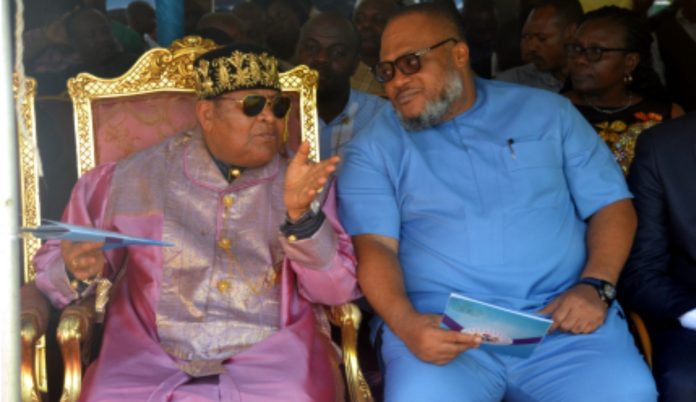 Chairman, Board of Trustees of Governor Nyesom Wike Solidarity Movement (WSM), Dr Gabriel Pidomson has called on the people of Emohua to remain resolute in their support for the governor.
Dr Pidomson gave the charge during the inauguration of the Wike Solidarity Movement in Emohua Local Government Area.
He reminded them of the good works the state governor, Chief Nyesom Wike was doing especially in the areas of infrastructure, healthcare, Security, Education, human capital development and economic empowerment.
He said the 2019 governorship election was not about Governor Nyesom Wike but the destiny of the people of Rivers State, their voice and their rights and urged them to participate in the voter registration exercise to enable them vote during the 2019 elections.
Inaugurating the new executive committee of the Wike Solidarity Movement for the Emohua Local Government of the Organisation, Prince U. Nwiyor urged them to mobilise for the forthcoming elections in the country.
In their solidarity speeches, the Chairman, Rivers State Road Maintenance Agency,Engr Sam Agwor, the member representing Emohua Constituency in the State House of Assembly, Mr Sam Ogeh and the chairman, Caretaker Committee of Emohua Local Government Area, Azubuike Odum, pledged their support to the Wike solidarity movement in ensuring the return of Chief Nyesom Wike to Government House, come 2019.
They claimed that Emohua "is hundred percent PDP and warned those with the intention of rigging the 2019 elections to stay off Emohua".