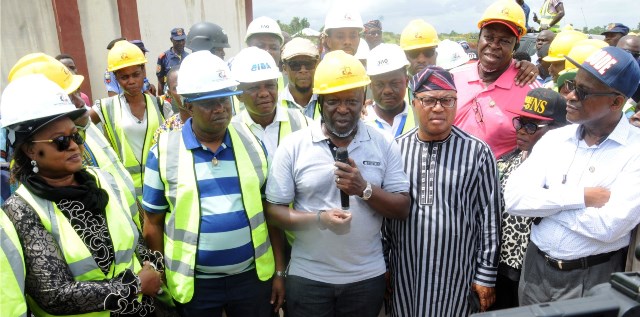 The Ethics and Conduct group in Rivers State has blamed increasing rate of illegal bunkering activities in the state on Federal Government's inability to include states in the Niger Delta region in its agricultural programmes and policies.
The coordinator of the group, Mr Bipelle Omoron, who expressed this in a chat with The Tide in Port Harcourt, alleged that Federal Government only concentrated its agricultural policy on the Northern part of the country.
According to him, the Federal Government distributed fertilizers to over 10,000 farmers in 2017, but no farmer in Niger Delta benefitted.
He also accused Federal Government of abandoning grains silos of over 100,000 tons imitated by the administration of former President Goodluck Jonathan in the South-South geo-political zone of the country.
Omoron, who also accused the government of denying farmers in the Niger Delta loans and grants, said the least farmer in the Northern part of the country received no less than N3 million loan in early March, 2018 to boost agriculture in the area.
The group's coordinator called on the Federal Government to invest for an alternative economic sector that would be more lucrative to compete with oil and gas as to reduce young people's interests on oil business.
He said, youths in the region would find it very difficult to disengage in the oil activities because there is hardly any other lucrative business that could fetch wealth like bunkering especially given the present economic situation in the country.
He called on the state governments to encourage foreign investors to invest heavily on agriculture to compete with multi-national oil companies in the state.
Enoch Epelle