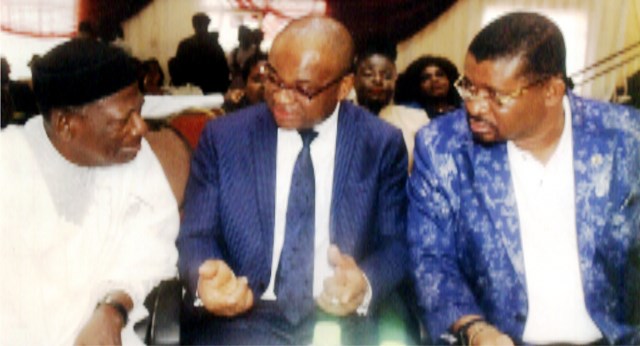 As the 2019 general elections draw closer, Rivers people have been urged to consider Governor Nyesom Wike as the best option for the governorship position in the state.
The Onye Ishi Agwuru Okehi, His Majesty Sylvanus Egwuatu, made the call in a chat with newsmen at the weekend in Etche.
He urged the people of Etche Ethnic Nationality in particular, to reciprocate the state governor's relentless effort towards the infrastructural development of the state.
Egwuatu also hinted that the people of Etche, like no other people in the state, had tremendously benefitted from the present administration, adding that Governor Nyesom Wike deserved absolute support and re-election.
The Ehi 1 of Okehi Kingdom recalled that the dualised Chokocho/Igboh road was done by Governor Wike and added that such was a better way to demonstrate love towards a people.
The monarch also cited the recently awarded Odufor/Umuoye/Akpok Road as another pointer for Etche ethnic nationality to unanimously adopt Governor Nyesom Wike as their sole guber candidate during next year's general elections.
According to him, most of the listed projects have not been considered for execution by any government since the creation of the state.
He, however, called on the state's chief executive to consider the renovation of government-owned schools in Akwu-Obuor community, construction of roads at Igbodo and the rehabilitation of the Health Centre at Okehi Road.
He maintained that such projects could only be handled by the Governor, going by his track-records in the area of project execution.
Also speaking, an opinion leader in the area, Eze Ukaegbu, hinted that the Etches in a general meeting held recently had resolved to vote Wike as governor come next year.
Such decision he said, was binding on the entire Etche people, as he appealed to them to continue to be patient and law-abiding in order to gain from the Wike-led administration.