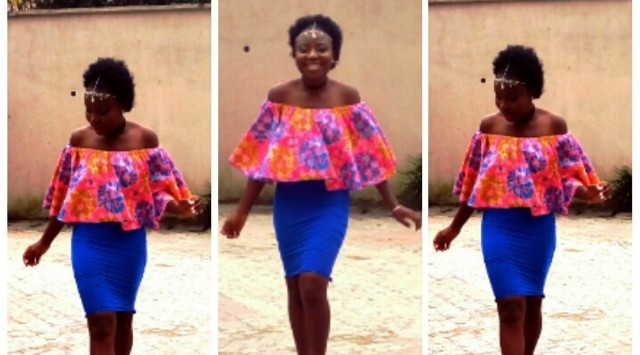 The term off-shoulder, typifies a glamorous off-the-shoulder neckline ware. It could be blouse, gown or jumpers. Like every other fashion with a notable origin, the off-shoulder fashion has always been identified with the hot season. The crave for just extra air simply gave credence to this fashion.
From pretty tops with voluminous ruffled sleeves, to glam gowns, as mostly patronised by female celebrities, exposed shoulders seem to be the trendy and possibly the choicest way to show off some beautiful skin.
All you need is dab an illuminating body lotion on those sexy clavicles and you are good to go on these shoulder-baring ensembles with everything from mini skirts to pants.
Afterall, what woman does not like her collarbones? Just do the needful by putting it on. A minute look at the mirror gets you that electric feeling in your spine and guess what, it does not only project you as trendy, but one that deals with the reality of time. Oh yes a bit of fresh breathe is expedient and that makes your off-shoulder clothing worthwhile.
Sylvia ThankGod-Amadi