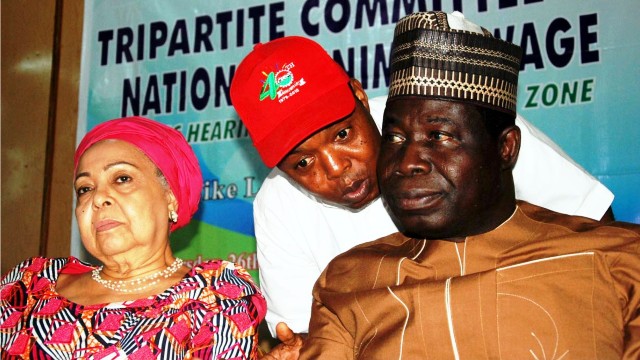 Imo traders and artisans operating in Owerri metropolis are now counting their economic losses as the state APC-led government has embarked on another unscheduled demolition exercise along Okigwe Road, Tetlow Road, Mbaise Road, Douglas Road and Nworie Lane market.
The demolition exercise which commenced recently was said to be carried out by the state government in order to actualise the on-going Urban Renewal Policy of Governor Rochas Okorocha, forcing all the affected persons to relocate their businesses to the approved locations at Avu, Egbeada and Naze for the continuity of their transactions.
At the Okigwe Road demolition site, recently, traders and many artisans were seen wailing profusely while their shops were mercilessly being destroyed by excavators of various shapes and sizes with the aid of security men and suspected thugs from Ohaji/Egbema Local Government Area.
A good number of the displaced traders and artisans interviewed stated that the new market locations at Naze, Egbeada and Avu where the government directed them to relocate to, were not put in proper shape and thereby making it difficult for them to occupy. They maintained that most of the said shops had no doors for the safety of their goods.
Meanwhile, the Deputy Chief of Staff (Operations), Government House, Hon. Kingsley Uju, has advised the affected traders and artisans to move into the approved business locations by the state government. He stressed the need for the Imo people to be appreciative of the governor's ingenuity in providing those new markets that could promote economic development of the state, pointing out that the Urban Renewal Policy of Governor Rochas Okorocha was not to witch-hunt or victimise anybody in respect to business transaction in Imo.
He assured that on no account the traders and artisans operating Tetlow Road lane market, Douglas Road and Wetheral Road would be allowed to continue with their businesses after this week, stating that the government had already rolled out 15 excavators with the help of 1000 enforcement agents and 200 ENTRACO workers for the on-going demolition exercise.
He made the disclosure in a recent meeting between the government and the affected people.
The Deputy Chief of Staff, who is also Chairman, Bureau for Lands and Urban Development, equally advised all the motor dealers at Aba Road, Owerri, to move outrightly to Avu Village for their businesses or risk forceful demolition and ejection in a shortest possible time.
In same development, the Commissioner for Trade and Market Development in Imo State, Mrs. Joy Mbawike, has disclosed the availability of over 4,400 Lock-up shops at Egbeada to accommodate virtually all the displaced traders and artisans at various streets and markets, noting that the government had earlier subsided the shop rent of new market locations by N5,000 per month.