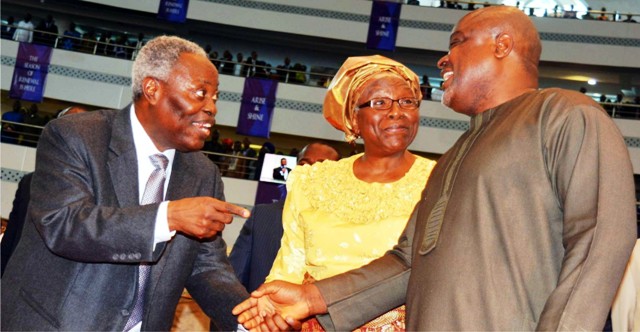 Rivers State Governor, Chief Nyesom Wike, has accused the management of public hospitals in the state of not managing the health facilities profitably, saying they have failed to remit money to the state government.
The governor stated this yesterday when the leadership of Nigerian Authometrics Association, Rivers State Chapter paid him a courtesy visit in Government House, Port Harcourt .
Wike regretted that inspite of the fact that the administration spent $ 8 million to re-equip the state-owned Braithwaite Memorial Hospital (BMH), not a kobo had been remitted to the government.
He stated that each Chief Medical Director of the public hospitals see their position as opportunity to have a turn.
He also disclosed that medical doctors have failed to pay back the revolving loan scheme floated by the state government.
The governor noted that the state had expected the doctors to use the fund wisely. Their failure to pay back the loan changed the impression normally have that doctors are responsible gentlemen and ladies".
He thanked the Nigerian Authometrics Association for the body's free eye examination for children, saying the initiative would collaborate efforts of the government in improving and delivering health care to the people.
Wike who had wished the scheme was extended to involve adults as beneficiaries, urged people of the state to take advantage of the free eye examination for children to improve their eye condition.
He assured the association of the state government's support to their 50th Anniversary in the state.
Chairman of the association, Dr Lucky Kina, appreciated the impressive performance of Wike's administration in all sector.
Kina noted that the Mother and Child Hospital, three special hospitals being constructed in each of the three senatorial districts of the state, robust primary health attention as well as other health infrastructure implemented by the present administration would improve the health standard of the people of the state. He equally lauded the governor for floating the revolving loan scheme for doctors in the state.
The chairman of the association informed the governor of the 50th anniversary of the association in the state, adding that the body has floated the scheme "My Sight, My Right."
He said the initiative would provide free eye examination to children between 5-14 years and will hold last Friday of the month till November, 2018.
Earlier, Chairman of Nigeria Automobile Technicians Association, Rivers State Branch, Comrade Stanley Amadi, had announced the endorsement of Wike for a second term.
He said 20,000 mechanics working in Rivers State would work hard to ensure that the governor emerges victorious at the polls in 2019.
Amadi said that the endorsement of Wike was to allow him complete all ongoing projects and consolidate on the gains of his first term.
Highpoint of the occasion was the decoration of the Rivers State governor as a grand patron of the Nigeria Automobile Technicians Association, Rivers State Branch.
Chris Oluoh