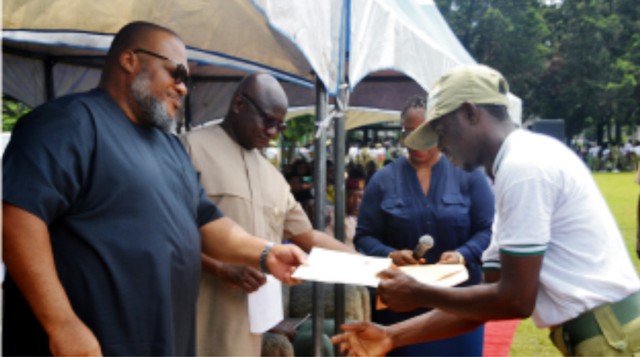 Lawmaker representing Obio/Akpor Constituency in the House of Representatives, Kingsley Chinda has called on security agencies to apprehend those responsible for the current air pollution in Port Harcourt and its environs.
He made the call at a meeting with "Stop the Soot'' Campaigners and other lawmakers in Port Harcourt on Friday.
Chinda blamed the current air pollution, which was caused by black soot, in Port Harcourt and environs on the activities of illegal oil refiners and bunkerers in the state.
"There is need for investigation to uncover the owners, sponsors and brains behind the illegal refineries which have gravely affected air quality in the state.
"Some of the information we have indicates that we need to look beyond the artisans because they don't own these illegal refineries.
"There are some big men; perhaps some politicians and big businessmen who are sitting somewhere and using the artisans to make money," he said.
Chinda said that some of the owners of the illegal refineries might not be indigenes of the state or natives of the Niger Delta region.
Also speaking, lawmaker representing Ogba/Egbema/Ndoni Constituency 1 in Rivers House of Assembly said the prevalence of black soot in the atmosphere could cause serious health challenges if efforts were made to address it.
He rejected the notion that illegal refineries and International Oil Companies (IOCs) were not those that triggered the lingering soot across the state.
"How come the IOCs have never raised alarm, even when they see that pressures in their control rooms are rising – signifying that there is a theft case (at the oil pipelines).
"From investigations, there are some people who are colluding with the producers of the kpo-fire (adulterated fuel and diesel)," he said.