Nollywood Veterans Endorse Nollycoin Technology
Some Nollywood veterans have endorsed a new project tagged "Nollytainment" to tackle some intractable problems facing Nollywood and other African movie industries by using block chain technology to power a new movie entertainment ecosystem.
Briefing the press recently, Nigerian entertainment stakeholder and founder of Nollytainment, Dr Ope Banwo said the use of ecosystem would centre on Nolly TV which enabled peer-to-peer movie sharing portal for the publication, distribution and consumption of movie using Nollycoin as the means of exchange.
"Nollycoin will be the official coin to access and purchase products in Nollytainment ecosystem", Dr Banwo said. Banwo who is also the CEO of Dove Media Plc, stingomania entertainment and Nollywood block busters, stressed that some of the benefits of Nollycoin was to tackle lack of access to sustained capital by producers to produce qualitative movies, issues of proper copy right documents, protection and piracy, structural problems for fair compensation for collaborations.
Banwo further stressed that "the value proposition of the Nollycoin offers a lot of win-win opportunities to stakeholders in the entertainment industry except the pirates and copy right thrives.
"Some of the solutions Nollycoin/Nollytainment project is bringing into Nollywood is that we are providing access to financing and capital to 3rd world movie producers to produce qualitative movies for the international market and also provide top financial backing for some of our best producers in Nollywood to produce films for enjoyment of our ecosystem and global group of African movie Lovers", he stated.
"All stakeholders will enter their copy right content into Nollycoin block chain and harvest the profits worldwide ad infinitum. Two collaborations and creative artistes in the movie production chain win" he further stressed.
Other benefits highlighted include, Nollycoin ICO initiative which he said was a crowd funding campaign to raise funds for Nollytainment block chain.
We are raising fund to execute the big plan and objectives through a global crowd fund with Nollycoin as the exchange for supporting the project.
The Nollywood pre ICO is from March 1st -31st while the ICO itself will take place from April 1st to 30th, 2018. A minimum of 0.50 entherium was approximately $425 with 16,000 Nolly for every 0.50 entherium and 30% bonus on all purchases.
Meanwhile some Nollywood Veterans are said to have endorsed the Nollytainment/Nollycoin project. They include: Emem Isong, Charles Novia, Tade Ogidan Simi Ope Oluwa, Fred Amata, Daniel Ademinokan, Zeb Ejiro and Fathia Balogun among others who were present at the press briefing, while Zack Orji and Richard Mofe Damijo (RMD) have also consented to the project.

Gospel Artiste Launches Debut Album In PH …Seeks Encouragement Of Upcoming Stars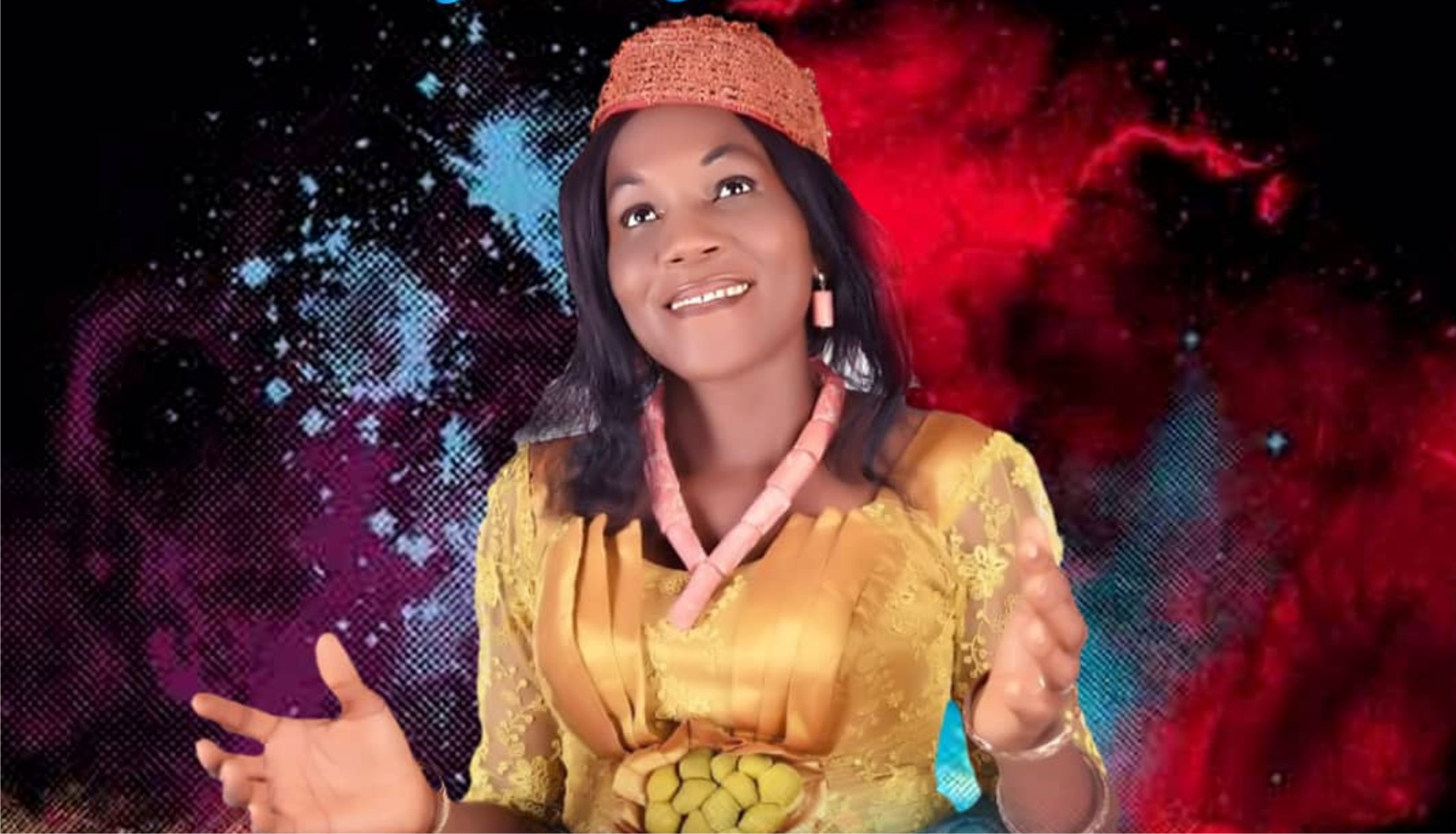 The Gospel Music Industry in Nigeria has received another boost following the recent launching of a new nine track debut album by an uprising music sensation, Mrs Vivian Humphrey amidst praise and worship, fun and glamour.
The album titled 'Tamuno' was launched on Sunday, January 19th 2020 at the Anzy Place, off Abacha Road GRA, Port Harcourt, under the chairmanship of Pastor Benibo Asonya of the Redeemed Christian Church, Winners Chapel Port Harcourt.
A large audience of Christian faithful attended the event including award winning gospel artistes such as Afy Douglas, sensational Dele and elder Dempsty who performed at the event.
The nine track album produced by Zerome Kussell contains songs such as Tamuno the album title, Yawch, He Reigns, My Joy has come and in your Grace. Others are Yekileme, Ft Pastor Famous George, Greater than All Ft Afy Dougls, Worthy of Praise ft Felegha Tokoni and Alagbeme ft Afy Douglas.
Speaking with The Tide Entertainment shortly after the album launch, the wave making songstress, Mrs. Vivian Humphrey gave gratitude to God for crowning her efforts with success. She said the success of the maiden album did not come on a platter of gold as she had to contend with some daunting challenges such as paucity of fund, promotion, marketing and production costs as well as logistics challenges.
On her journey into the music enclave, she disclosed that it was a divine calling a talent she discovered at a very tender age in her primary school days.
I started singing in the Assemblies of God Church, Mile One Diobu Port Harcourt at the age of eight later graduated to adult singing group.
In my secondary school days at Government Girls Secondary School, Harbour Road, Port Harcourt where I was made the Chapel Prefect I used to sing to my class mates in the hostel.
"Whenever I attended a church service or programme I was selected the choir mistress or lead singer, at a point I had a dream , God gave me a divine mandate to deliver his people from sin and bondage by preaching the gospel of salvation through music. When I explained the dream to may pastor, he encouraged me to do as the holy spirit directed me.
"So, in 2017 I started by writing songs based on our church's prophetic theme, that was how my journey into the music industry started and since then I have not looked back and to the glory of God, I am progressing in my career as a gospel artiste", she stated.
The gospel artiste who sings in both Kalabari and English languages disclosed that the beginning of her music career w as turbulent and full of disappointments and betrayals, but her husband stood solidly behind her and her children pushed her on through their encouraging words. Today she is very grateful to them for being there when she needed them most.
She recalled that at the initial stage of her career, she met a bad producer who took her money, but produced a song that was rejected by the public, radio and television stations due to its poor quality, but when the same song was given to another producer, he did a better job and the song was accepted by the public, it enjoyed a massive air play and became a commercial success.
The Kalabari born singer married to a Bayelsan, advised upcoming artistes not to relent in their efforts to show case their talents. She regretted that the older and established artistes do not carry the younger ones along rather they see the upcoming artistes as a threat to their career. She said if God calls you, He will surely back you up.
She called on her numerous fans to watch out for more of her life saving songs as the maiden album "Tamuno" is the herbinger of her better days ahead in the music industry.
Jacob Obinna

Ex-PMAN Boss Lauds Wike Over Yibo Koko's Appointment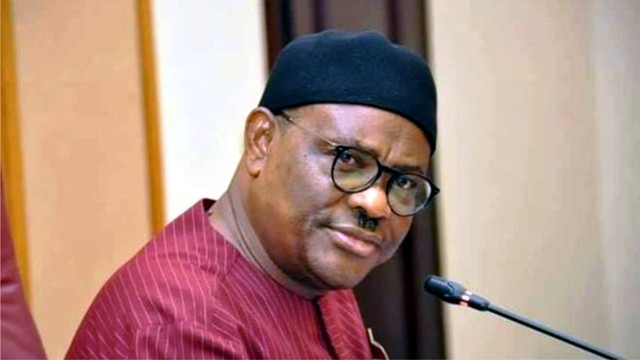 Former chairman of the Performing Musician Employers Association of Nigeria (PMAN), Rivers State Chapter, Mr. Robin Maja 'De Fama' has lauded the Rivers State Governor, Chief Nyesom Ezenwo Wike on his appointment of Yibo Koko as the Director General of the Rivers State Tourism Development Agency (RSTDA), Port Harcourt.
The ex-PMAN boss who made the commendation in an interview with The Tide Entertainment recently, noted that the appointment of Yibo Koko would usher in a vibrant tourism sector that would improve the economy of the state . he said "the appointment is well deserved and a round peg in a round hole".
"As an erudite entertainer, film actor and producer who has over the years involved in creating an entertainment galore in the state, especially during festive periods like Christmas and new year as well as Easter celebrations, the new DG will bring his wealth of experience to bear in the entertainment landscape across the state and nation at large," he stated.
The popular musician reiterated that Yibo Koko's drive on a popular dance called 'Seki' which exposes the rich cultural heritage of the Rivers people would be harnessed and showcased alongside other cultural activities in the hinterlands of the state.
He explained that within the period under review, there had not been any cultural carnival orgnaised in the state, and expressed hope that with the coming of a new DG of the state tourism agency there would be the rejuvenation of the tourism and entertainment sectors through high tech cultural carnival and explosions in the nearest future.
The 'Papa God' singer and 'Robin Maja come again' crooner of the 1996 fame, and University of Port Harcourt (UNIPORT) graduate of Political Science and Administration regretted that some of the laudable projects and programmes he introduced during his tenure had been abandoned.
He said "projects like" trigger to gulter", a multi billion naira project that was supported by the grand patron of PMAN in the state and Amayanabo of Okochiri Kingdom, HRH, King Ateke Tom had been abandoned".
He also disclosed that the General Overseer of Omega Power Ministries (OPM), Apostle Chibuzor Chinyere selected 18 musicians from the state to be trained under the programme, but the programme was now in the Limbo.
The highlife music maestro maintained that the annual world music day celebration held by the Association every June as a platform to showcase upcoming artistes on stage with notable veterans of the industry had also suffered the same fate.
Jacob Obinna

Gedoni, Ubi Franklin Get Govt Appointments In Cross River
Former House mate in Nigeria's biggest reality TV show, Big Brother Naija (BBN), Gedoni Ekpata has been appointed Special Assistant (SA) to the Cross River State Governor, Prof. Ben Ayade.
The news was shared on Gedoni's Fiancée Khafi instagram page on Monday, January 2020. According to her, Gedoni is now the Special Assistant to governor of Cross River State on garment factory and branding.
Also, the Cross River State Governor recently appointed music Mogul, Ubi Frankline as Special Adviser on Tourism. The music maestro and businessman made this known via his instagram page on Wednesday January 15, 2020.
According to him, he was not only honoured but most delighted to be functioning in tourism sector, one sector which is dear to his heart, he wrote.
"I Ubi Ekapong Ofem (Ubi Franklin) wish to inform the public that I have been appointed Special Adviser on Tourism to His Excellency, Professor Benedict Ayade, Governor of Cross River State.