Coach Wants Firms, Banks To Invest In Sports
The Head Coach of Rivers United Football Academy of Port Harcourt, Sunny Iseokwehma has appealed to the Rivers State Government to set up a policy that will enable oil firms and banks to invest in sporting activities in the state.
Iseokwehma said that he was giving back the little experience he has gotten over the years as a player and administrator, adding that it was tasking duty to be a grassroots coach and impart knowledge into the future generation in terms of football.
The head coach said in an exclusive interview with Tidesports yesterday, at the Yakubu Gowon Stadium in Port Harcourt in one of their training matches.
He stated that there were a lot of talented youth on the street that can become future stars for the state and the country, saying that everything should not be for government alone, churches, oil firms, private companies and banks should be involved in developing grassroots sports in the state.
According to him, in his tender age, companies do had teams in the state such as NNPC, NPA and Julius Berger but today nothing of that nature is in the state again.
"In Lagos State, companies still sponsor FA Cup tournaments but in Rivers State every sport activity is left for government. It is high time churches, companies and well-meaning individuals went into sports development in the state", Iseokwehma said.
He explained that, the problem of grassroots sports development in the country is majorly finance, adding that some training pitches caused injuries to the players, and that when you are grooming players, there should be good environment for them.
"Government should refund taxes collected from oil firms that are involved in sporting activities in the state", he said.
He equally blamed banks, churches and oil firms for not doing the needful.
"Like in Delta State, companies sponsor sports tournaments and other sporting events, but it is opposite in Rivers State", he stated.
He noted that, coaching the academy for the two years has not been easy because some players did not even eat before coming to training, consequently, I spend my personal money to provide food for the children under my tutu lage.
Kiadum Edookor
African Tour: Golfers From Seven Countries Expected To Participate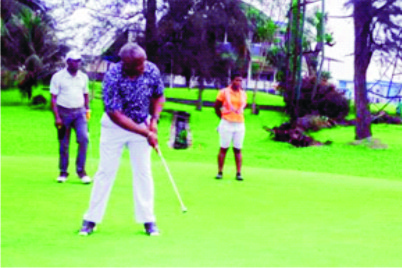 Tournament Director of the African Tour, Edwin Osuhor, at the weekend revealed that golfers from at least seven countries were expected to feature in the 1st October Golf Championship in Port Harcourt.
Tidesports source reports that the championship which is the fourth edition of the African Tour's annual event is usually staged to mark the Nigerian Independence.
The Nigeria@59 championship is expected to tee off on Saturday and end on October 1 at the Port Harcourt Golf Club.
Osuhor told newsmen in Abuja that players from seven African countries, Ghana, Cameroon, Senegal, Zimbabwe, Zambia, Equatorial Guinea and hosts Nigeria, would battle for honours in this year's tournament.
He noted that the annual independence tournament had become the best-attended event on the Tour.
"Last year, a record number of spectators enjoyed the fun at the Port Harcourt Club's Golf Section when Ghana's Vincent Torgah claimed the title.
"This golf tournament which features some of the game's top players in the region has gained a reputation over the years as the most raucous event on the African Tour and for good reason.
"The 18th and 9th holes of the host course of this event are home to one of the most enthusiastic crowds on the African Tour," Osuhor said.
The tournament director explained that there would also be some smaller events organised as part of activities to mark the Independence tournament.
"This year's tournament is nearly a week long, spanning over two weeks.
"On Thursday and Friday, the pros will play practice rounds to get ready for when each stroke counts.
"There will also be a 'Beat The Pro Contest' amongst young players whose ages range from 6 to 18, where any player who beats a pro by having his or her ball closer to the pin than the pros will win a gift voucher worth 100 U. S. dollars.
"The fun really begins on Friday with the qualifying event for new pros seeking a spot in this year's event. It is a one-day contest featuring pro golfers paired with scratch amateurs.
"The actual tournament officially begins on September 28 where a lot of notable golfers around Africa will be out to make the cut," he said.
Tidesports also gathered that some of the notable players expected to feature in the tourney include defending champion, Vincent Torgah from Ghana.
There will also be 2016 and 2017 champions, Nigeria's Andrew Odoh and Kingsley Oparaku, respectively.
Others are Cameroon's Priestly Nji; the winner of the 2019 Shagamu Cup, Francis Epe; winner of the 2019 South-East Shoot-out, and Emos Koblarh; the number two player in the Order of Merit (O. D. M.).
The rest are Olapade Sunday; number three (O.D.M), Gift Willy; number five (O.D.M) and Mike Ubi; number six (O.D.M).
Tide sports reports that with just four events left before curtains fall on the 2019 Tour season, players will be looking to win.
Winning will help them improve their positions on the Order of Merit as this tournament offers 4,000 merit points.
Real Madrid Football Academy Opens In PH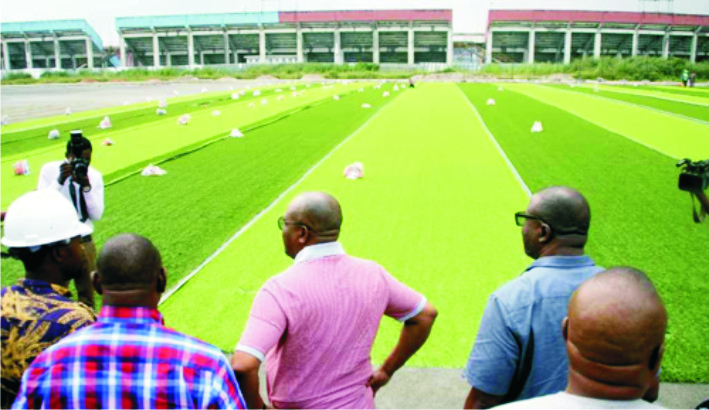 Admission into Real Madrid Football Academy has begun in Port Harcourt. For now, it shall be 'day time' schooling for students. This is a first phase. The second phase will begin when the hostels have been built. That will enable all students to stay in the hostel and devote to football training and serious Academic activities.
The Academy has space for 540 students. The Rivers State government has promised to offer 300 scholarships to students at the academy. There are hopes for expansion.
Rivers State indigenes shall fill 70% of admission quota. The remaining 30% shall be opened for competitive placement from other states of Nigeria.
Nine coaches from Rivers State have returned from Spain where they went for training at Madrid Academy.
At the formal opening ceremony on 21september, 2019, Oyo State Governor, Seyi Makinde cut the ribbon tape.
He agreed that the Academy would groom the next generation of football stars because they shall have been discovered in their early age.
Rivers State Governor, Nyesom Wike said Rivers money has been used to execute the project.
He said "That means, Rivers people will enjoy the best of it; Rivers money is for Rivers people. So all Rivers indigenes admitted into the Academy will school and train as footballers free of charge."
Area Manager of Real Madrid Foundation for Africa and Middle East, Mr Inigo Vallejo commended the commitment shown by Rivers State Governor to developing football.
He pledged the determination of Real Madrid Football Club to offer the technical support needed to make the Academy a success.
SWAN President Lauds Wike On Football Academy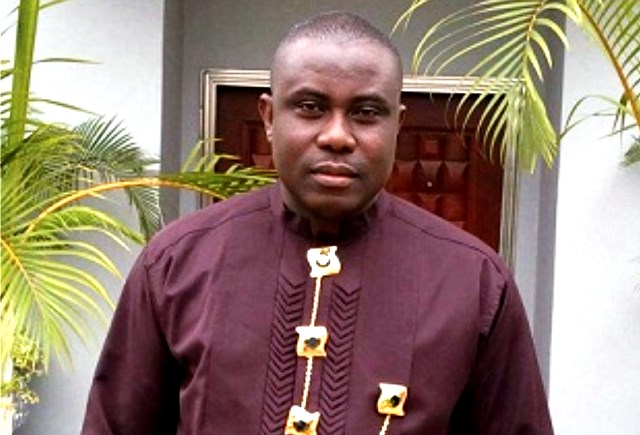 The President of Sports Writers Association of Nigeria (SWAN) Honour Sirawoo has said that the Rivers State/ Real Madrid Football academy is dream come true.
He stated that  football is beyond mere entertainment, adding that the governor has provided an environment that will create wealth and discover talents in the state and Nigeria at large.
Sirawoo, made assertion, on Saturday, while speaking during the official commissioning during ceremony of the football academy, at Yakubo Gowon Stadium where the academy was built.
According to him, the academy is a big asset to the entire country, mostly Rivers State, adding that it will further take away youths from the streets.
" This  project will take our youths from our streets at their early age", he said.
Rivers State/Real Madrid Football Academy was an idea conceived and executed by the governor of Rivers State, Chief Nyesom Wike.
The aim is to further develop football from grassroots and to produce world class footballers from Rivers State most importantly.
The number one sportswriter in the country commended the state governor as he knows the challenges of our society and subsequent establishment of world class football academy.
Kiadum Edookor