Building Materials Dealers Give Reasons For Price Increase
Some building materials dealers in Enugu State have blamed the hike in transportation fare and bad road to increase in the price of cement and rods.
A survey conducted by newsmen in Enugu on Wednesday showed that there was a slight increase of between five and seven per cent in the commodities.
A rod dealer at Kenyatta market, Mr Eugene Agbo, lamented the deplorable condition of roads particularly in the South East Zone and the increase in the fuel pump price from N145 to N180, as contributors to the hike in price.
According to him, it takes vehicles longer hours to deliver goods from Kano, Benue, Aba, and Port Harcourt to Enugu due to bad roads.
Agbo also said that Federal Government's ban on importation of the products into the country's market influenced their local production.
He said that the insecurity being witnessed at the Northern part of the country was also a problem as many lorry drivers dreaded going there for fear of being attacked.
Another rod dealer at Kenyatta Market, Mr Obiorah Atansi said that the dry season was always their season as they recorded very high patronage during the season.
Atansi said that 16mm length of rod sold for N3, 350 as against N2, 950 they sold late last year while the 12mm sold for N1, 900 as against N1, 700.
Others, he said, are 10mm which sells for N1, 400 as against N1, 250 while 8mm length goes for N950 as against N850 and the 6mm which the price remains N500.
A cement dealer, Mr Ejike Onu, said Burham Cement and Dangote Cement which sold for N2, 400 in December, 2017 now sold for N2, 550.
"Unicem Cement which people refer to as very essential was sold in August, 2017 at the rate of N2, 700 per bag is now being sold at N2, 850.
"Ibeto Cement, which is more popular in the South East, is sold for N2,500 before but now sold for N2, 650 while Bua Cement which they referred to as foreign product was N2,550 also in August but now sold for N2, 650, " he said.
Mr Peter Ajagu, another Cement dealer at Timber Market, Abakpa Nike corroborated Onu's view on the prices.
He added that the products were witnessing a high demand especially from some construction companies and individuals who used the dry season to complete their projects.
Ajagu, however, appealed to governments at all levels to complete roads in the zone and also harmonise the hike in pump price of fuel to reduce the cost of the products.
A building contractor, Mr Joel Anikwe lamented the high cost of building materials, which he noted had made it very difficult for an average Nigerian to build a house.
Anikwe, who claimed to be constructing for both government and individuals, said he was finding it difficult to make profit after working for government.
"Government will always contract the job of 2016 in 2018 without variation or upward review. No matter what one is passing through, government will never give variation to augment the loss.
"I want to appeal to government to look into the cost of building materials to enable a poor man to provide shelter for his family,'' he said.
Osinbajo Solicits Support For FG's Housing Scheme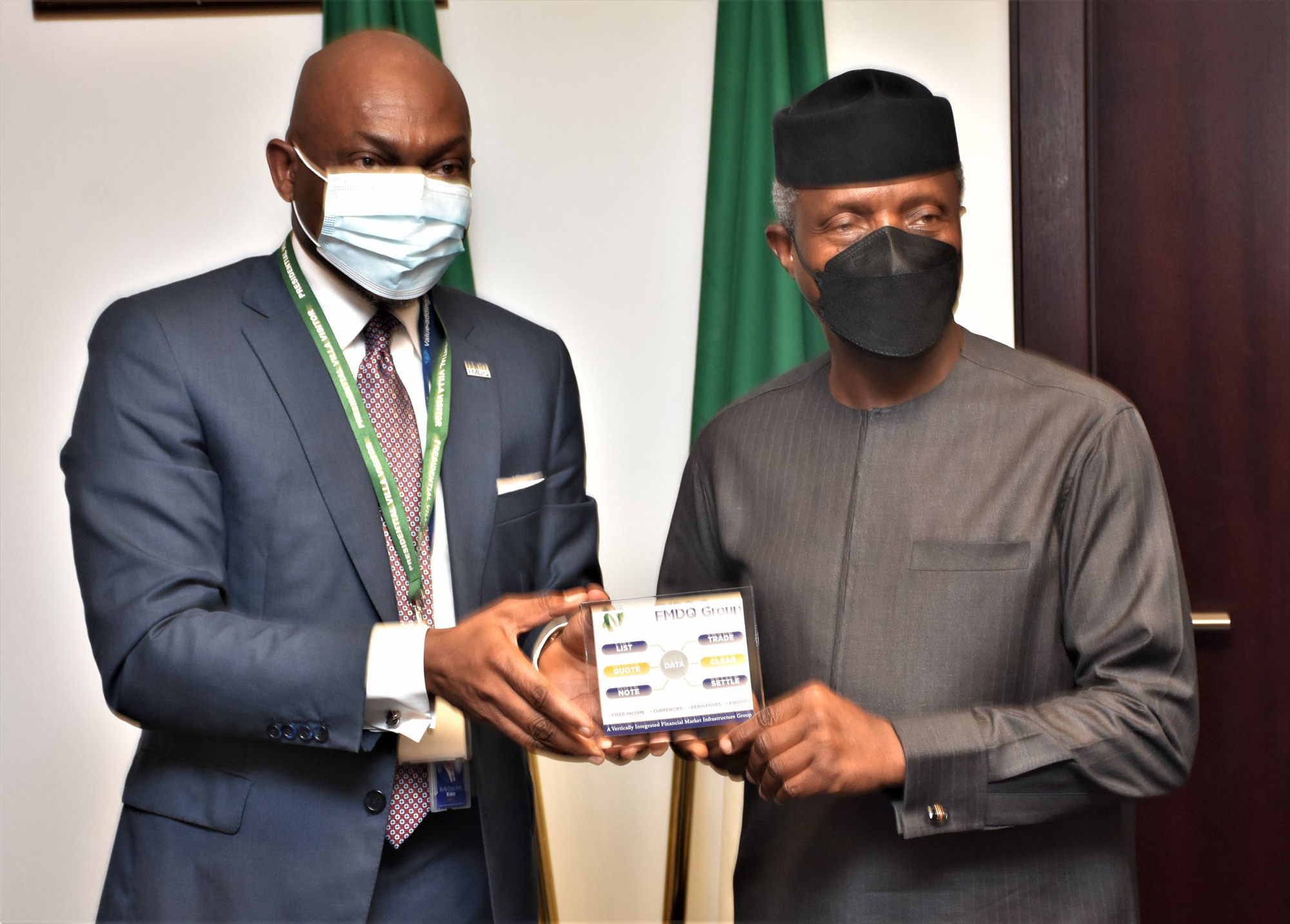 Vice President Yemi Osinbajo has urged financial market experts to support the Federal Government's efforts by developing an appropriate housing finance model that will significantly transform the housing sector on a large scale.
Osinbajo stated this on Monday when he received, on a courtesy visit to the Presidential Villa, a delegation from the Financial Markets Dealers Quotations Group (FMDQ) led by its Chief Executive Officer, Bola Onadele; who came alongside a delegation from the Independent Petroleum Producers Group.
Senior Special Assistant to the Vice President on Media and Publicity, Laolu Akande, disclosed this in a statement titled 'Let's unlock Nigeria's housing deficit, Osinbajo tasks financial market experts.'
Economic experts posit that the housing deficit in Nigeria is estimated between 18-22 million housing units, while the ratio of mortgage finance to GDP in the country is only 0.5 per cent, it is 31 per cent in South Africa and two per cent in Ghana and Botswana.
In his address, the Vice President said, "I like the point you made about the National Housing Blueprint. I very strongly believe that if we can unlock the conundrum in the sector, we can get things working.
"In our ESP, we have something on social housing but one of the critical issues there is how to market these houses, how we can provide the finance so that people can afford to buy them. These are houses that are in the order of about N2 million or N2.5 million.
"But there are still constraints on account of the fact that we just do not have anything like a feasible housing finance model, I think it is time for us to do so. It just looks like it has always escaped our capacity to find a real solution to the problem".
Speaking on the possibility of having a model that will work, Osinbajo noted that "everyone recognises that we are in very challenging times. But I agree with you that the sheer range and vastness of our potentials make it seem almost intuitive that we are bound to succeed.
"I have no doubt in my mind whatsoever, that given the right mix of policy initiatives, we can get these things done. And your characterization of what needs to be done like attracting capital and sustaining it is so important because ultimately, capital will go where it is best treated.
"And if we are able to attract it (because we have the market, we have everything going for us), even in the worst of times, despite the situation, you find that there is still a great deal of interest."
Speaking earlier, Onadele said the visit was to inform the Vice President about the transformation taking place in the FMDQ and the need for government support in growing the financial market for the benefit of Nigerians and the economy.
Nigerians Spent N2.33trn On Petrol In 13 Months – NNPC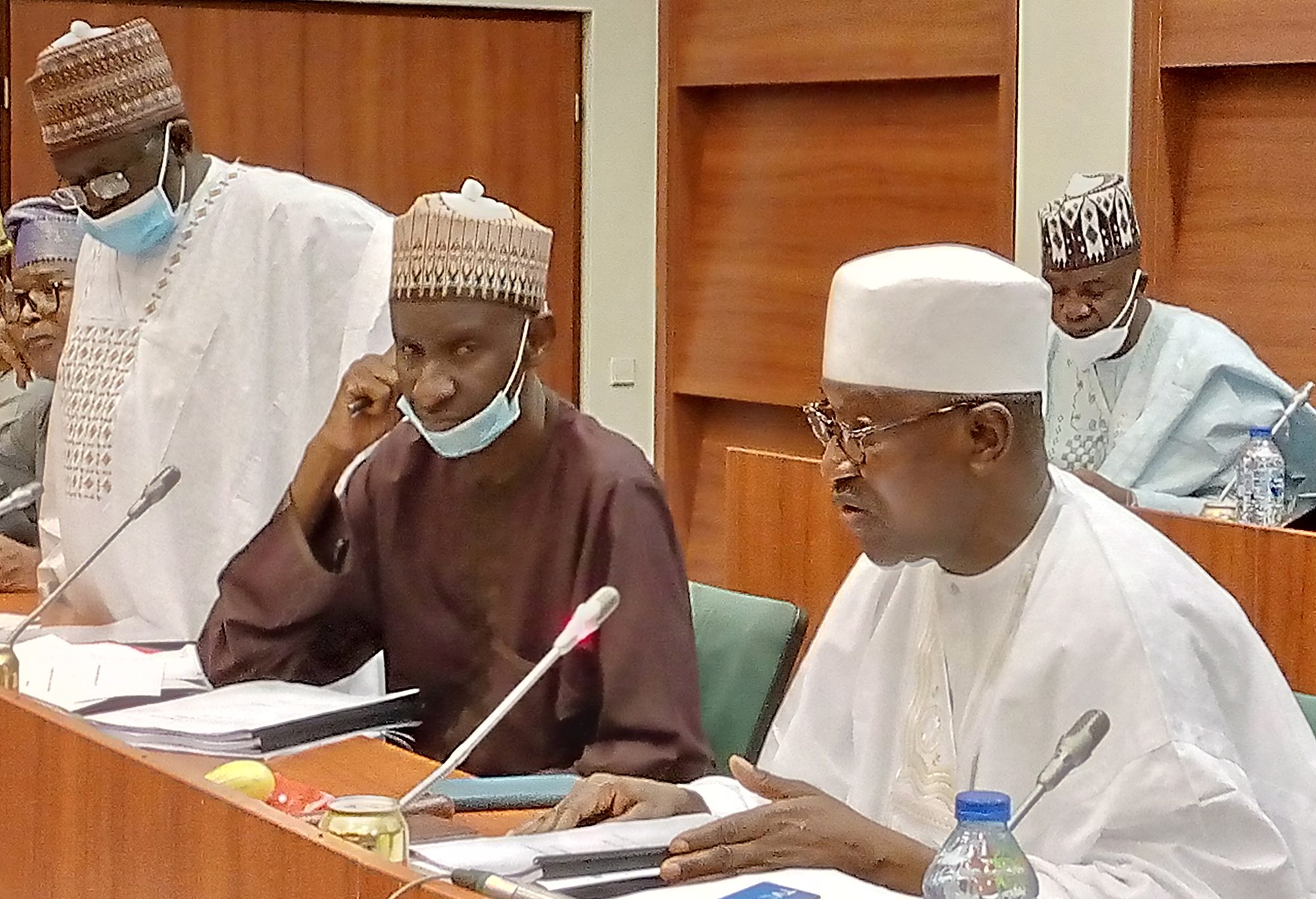 The Nigerian National Petroleum Corporation (NNPC) on Monday said that the total revenue generated from the sale of petroleum products for the period of May 2020 to May 2021 stood at N2.35tn.
Out of this amount, the corporation disclosed, Premium Motor Spirit contributed about 99.61 per cent of the total sales with a value of N2.34tn.
A statement by the Group General Manager, Group Public Affairs Division of the Corporation, Garba-Deen Muhammad, said the figures were contained in the May 2021 edition of the NNPC Monthly Financial and Operations Report.
The statement was titled, "NNPC records crude oil, gas sales of $219.75m in May …posts N295.72bn from sale of petroleum products"
It read in part, "Total revenues generated from the sale of petroleum products for the period of May 2020 to May 2021 stood at N2.345tn where Premium Motor Spirit contributed about 99.61 per cent of the total sales with a value of N2.336 trillion.
"In terms of volume, the figure translates to a total of 2.241 billion litres of white products sold and distributed by PPMC in the month of May 2021 compared with 1.673billion litres in the month of April 2021."
Total sales of petroleum products for the period May 2020 to May 2021 stood at 18.65 billion litres and PMS accounted for 99.69 per cent of total volume.
The corporation also recorded a total crude oil and gas export sales of $219.75m in May this year.
The $219.75m represents an increase in sales of 180.29 per cent when compared to the previous month of April this year.
The report stated that crude oil export sales contributed $181.19m (82.45 per cent) of the dollar transactions compared with $4.22m contribution in the previous month, while the export gas sales component stood at $38.56m in May 2021.
Forex: CBN To Engage Crime Agencies To Fight Fraudsters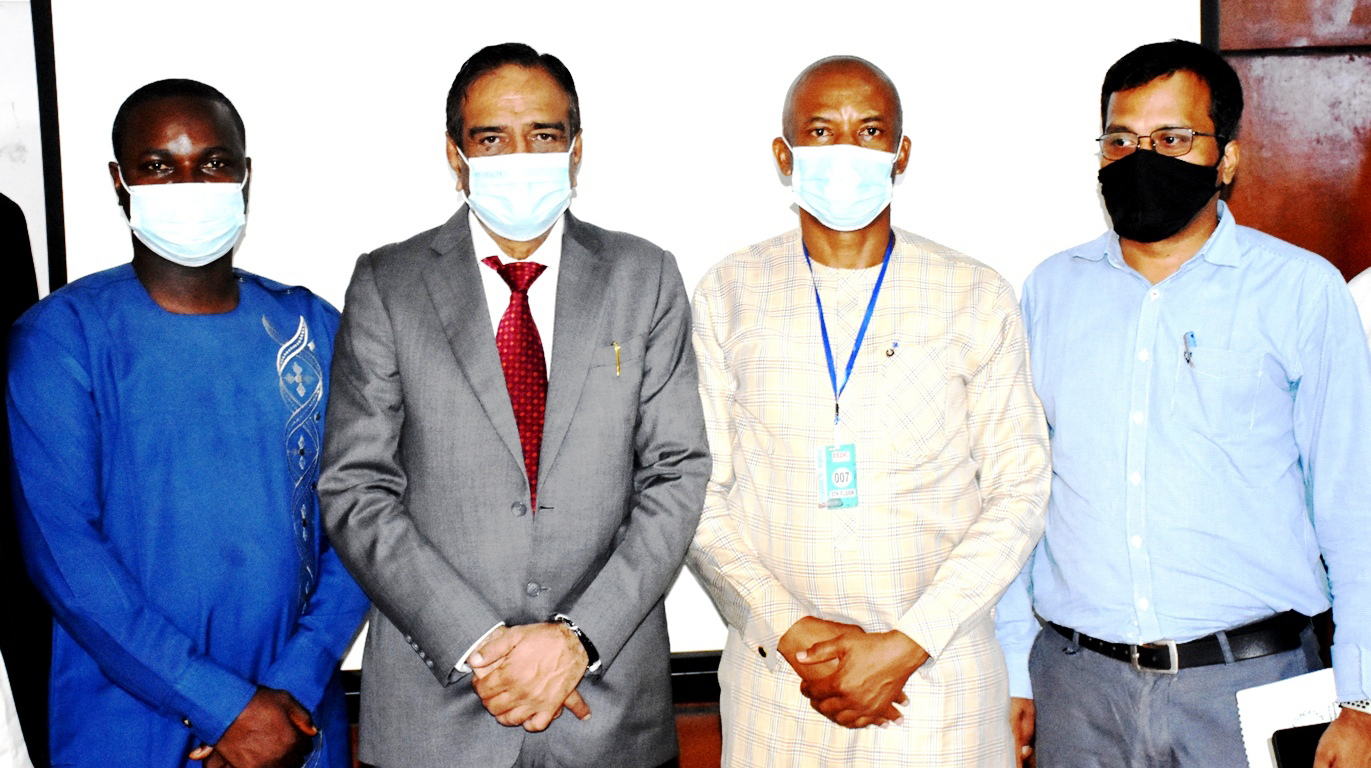 The Central Bank of Nigeria (CBN) has vowed to engage financial crime fighting agencies to pursue fraudsters who have been deceiving the banks with fake documents to buy foreign exchange at cheap rates and sell at higher rates at the black market.
The apex bank had, few weeks ago, stopped selling forex to Bureau De Change operators and asked legitimate travellers to approach the banks to access cheap forex.
This is against the backdrop that many customers have been deceiving commercial banks with fake documents to obtain the forex at cheaper rate, and prevented genuine travellers from gaining access to forex.
The CBN Governor, Godwin Emefiele, had in an earlier statement, said that the BDCs defeated their purpose of existence to provide forex to retail users and had become wholesale and illegal dealers.
"They have remained renegade and so greedy, recalcitrant with abnormally high profit from these sales, while ordinary Nigerians have been left to feel the pain and therefore suffer," the CBN boss said. 
Emiefele had posited that the CBN had maintained its stand to discontinue the sale of forex to the BDCs.
He urged Nigerians with legitimate business to approach the banks for cheap forex.
According to him, travellers could access up to $4,000 for personal travelling allowance and $5,000 for business travelling allowance.
Findings, however, showed that commercial banks have been reporting fraudulent forex demands to the CBN.
Confirming this, the CBN governor said, "We conducted a study; one of the banks in one day sold to 52 people who said they wanted to travel. After two weeks, they went to check, 40 out of the 52 had cancelled their tickets.
"How could you have a situation where about 70 per cent or 80 per cent who went to bank to buy BTA on the reason that they want to travel, banks sold to them, they turned back and went and sold to the black market. They were asked to return it and we are going to pursue you if you are involved in these nefarious activities.
"If you go to bank with fake visa, fake passport, we have told them not to sell to you. If they sell to you mistakenly, and after two weeks, we check and find that you cancelled your ticket or your visa is fake, they will call you because you are their customer.
"They have your BVN, they have your number, they will call you to return the dollars. If you do not return it, they will place your name on their website, your BVN on their website, we will pick those details.
"We will send them to EFCC and other crime agencies, they will pursue you and you must return the dollars because you cannot acquire it illegally. That is our position".