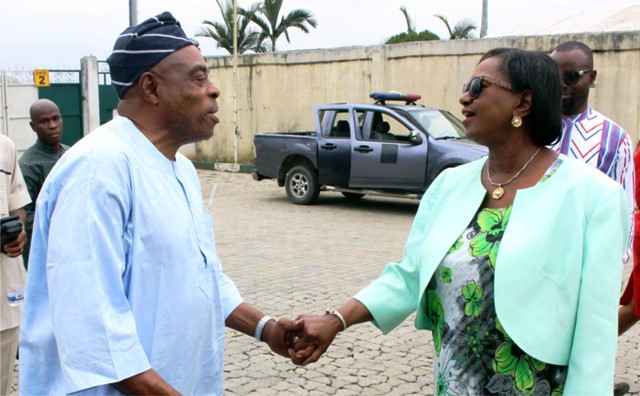 The Port Harcourt International Airport, Omagwa, last Wednesday re-opened for normal flight operations, following the temporary closure of the runway and the airspace by the Federal Airports Authority of Nigeria (FAAN), as a result of the near-crash incident that occurred on Tuesday.
Also, stakeholders and airport users have called on the Federal Government and the agencies in the aviation sector to beam their search light on the activities and operations of Dana Air following series of incidents that have befallen it in recent times.
The re-opening of the runway at the Port Harcourt Airport last Wednesday takes precedence over the initial statement that the runway had been closed for flight operations. The Tide last Wednesday observed that flight operations resumed at 9.00 am, when other airlines began to land and take-off from the airport, including those of Dana Air.
It was gathered that an accident investigation team from the Federal Ministry of Transport and an insurance team from Dana Airline were at the airport very early, Wednesday for inspection, before the runway was cleared and re-opened for operations.
However, efforts to reach the Dana Air Public Relations Officer, Mr. Kingsley Ofangba on phone was not successful, to get clarification from him on the state and position of their airline.
However, some airport users at the Port Harcourt Airport expressed gratitude to God Almighty that no life was lost as a result of the incident.
They also asked the Federal Government and the agencies in the aviation sector to checkmate the activities of Dana Airline, saying that several negative incidents had dogged the airline in recent times.
In his reaction, one of the regular air passengers, Mr Kenneth Barile said "why must it be Dana flight every time? Two weeks ago, it was the exit door that fell-off on landing at Abuja Airport and now it is overshooting of the runway in Port Harcourt".
Former Attonery-General and Commissioner for Justice in Rivers State, Worgu Boms in his own reaction, thanked God for not allowing any life to be lost in the process, but also urged the operators of the airline to be more safety conscious.
Also, a security operative in the Department of State Services (DSS), who did not want his name published also wants the Dana Airline to be properly scrutinised before continuation of operations.
It would be recalled that the Dana flight from Abuja last Tuesday at 6.50pm veered-off the runway with 49 passengers and five crew members on board at the Port Harcourt airport.
Corlins Walter