World Bank Scores Nigeria's Agric Sector Low
The World Bank Group yesterday in Abuja said there was a need for governments to strengthen laws that govern the agricultural sector in the country.
The Programme Manager at the World Bank, Mr Farbod Youssefi made the appeal at a workshop organised by the Alliance for a Green Revolution in Africa (AGRA), in partnership with the World Bank Group.
The workshop was on the Enabling Business of Agriculture (EBA, 2017) report for Nigeria. According to him, Nigeria has weak laws and regulation in areas that deal with seeds production, marketing and transportation of agricultural products.
"There are other areas such as finance, fertilizer, machinery where the scores in Nigeria are actually higher than in other countries but still there are areas where planning improvement can be made.
"The presentation highlights those opportunities to improve regulation for agribusiness in Nigeria. "The EBA measures and monitors key elements of countries' regulatory framework that affect agribusiness value chains.
"It identifies and analyzes legal barriers for the business of agriculture and quantifies transaction costs of dealing with government regulations, while at the same time providing indicators that can be used to benchmark the regulatory environment of different economies.
"The globally comparable data it presents can inform policy dialogue and reforms, which promote private sector investments in the agricultural sector," Youssefi said. Dr Kehinde Makinde, Country Manager, AGRA, said that business needed an appropriate environment to flourish, adding that this was an opportunity to get feedback from stakeholders in case of lapses from the report.
"So what this report does is to go through different countries to see their business environment in terms of agricultural business value chain and the regular chain framework.
"We are talking about sectors like seed, fertilizer, machinery that have been indicated in this report. "We want to show how each country is performing on the benchmark against other countries." Makinde said that there were 62 countries that were covered in the report which showcased how Nigeria was doing in relation to other countries.
"The essence is to provide information that policy actors like the private sector, policy makers and media can be used to be able to see what level Nigeria is and see what needs to be done to improve on these indicators.
"This is a world bank report on enabling business for agriculture for Nigeria. It is clear that to do this, they consulted with many partners.
"The quality of data you get depends on those people that provided the information." Makinde said World Bank is a credible institution' which had been in the business over time.
"People may have one or two reasons to disagree with this report but it doesn't mean it applies to everywhere in the country. "They are looking for an average for the nation. In a particular state, they may have a different situation maybe a little higher than average or little below.
"But what is important is to see the general situation of things and look at the general situation that the report talked about. Makinde maintained that the report spoke about the country and not a particular area, adding, "if there are issues with the report, this is a platform to get feedback from stakeholders.
"We will look through this together then we inform future reports where we see there are errors. But I think in large measure, what we have seen here has been validated by others," he said. On his part, Mr Waziri Ahmad, Commissioner for Agriculture, Adamawa, faulted the report on machinery. Ahmad stated that the report only considered the legal area without looking at the reality on ground. According to him, the record scored Nigeria high in machinery while the country barely has less than 30,000 functioning tractors for farmers. "With our population, we should have more tractors in the country.
Talking about 300,000 to 400,000 tractors but we have less than 30,000 functioning tractors in the country right now. "On the other hand, the EBA assessment score is very high but in reality it is not like that. So there is a disconnection in that aspect.
"We find ourselves in a situation where smallholder farmers are over 90 per cent of the farming populace and we will be with that for a long time," he said. Ahmad said that officially, the Federal Government and most states had not taken cognizance that there should be two-track approach.
"That is mechanisation for large scale farmers and the other is for the smallholder farmers who are the large majority," he added. He, however, urged those reviewing the draft before presenting the final report to look at the issue of mechanisation in order to improve productivity in the agricultural sector.
The World Bank Group report scored the country's seed sector 48.85 per cent and markets 49.24 per cent. Others are transport 46.30 per cent, water 32.03 per cent, ICT 50.00 per cent, fertiliser 57.79 per cent, machinery 63.07 per cent and finance 57.21 per cent.
Youssefi welcomed observations from some stakeholders while and said the report was collated before June 2017. He assured that the transformations that had taken place in the agricultural sector from June 2017 till date would be captured in the 2018 report.
North Can Live Without VAT Accruals, NEF Boasts …Backs Wike, Southern Govs On Fiscal Federalism, Restructuring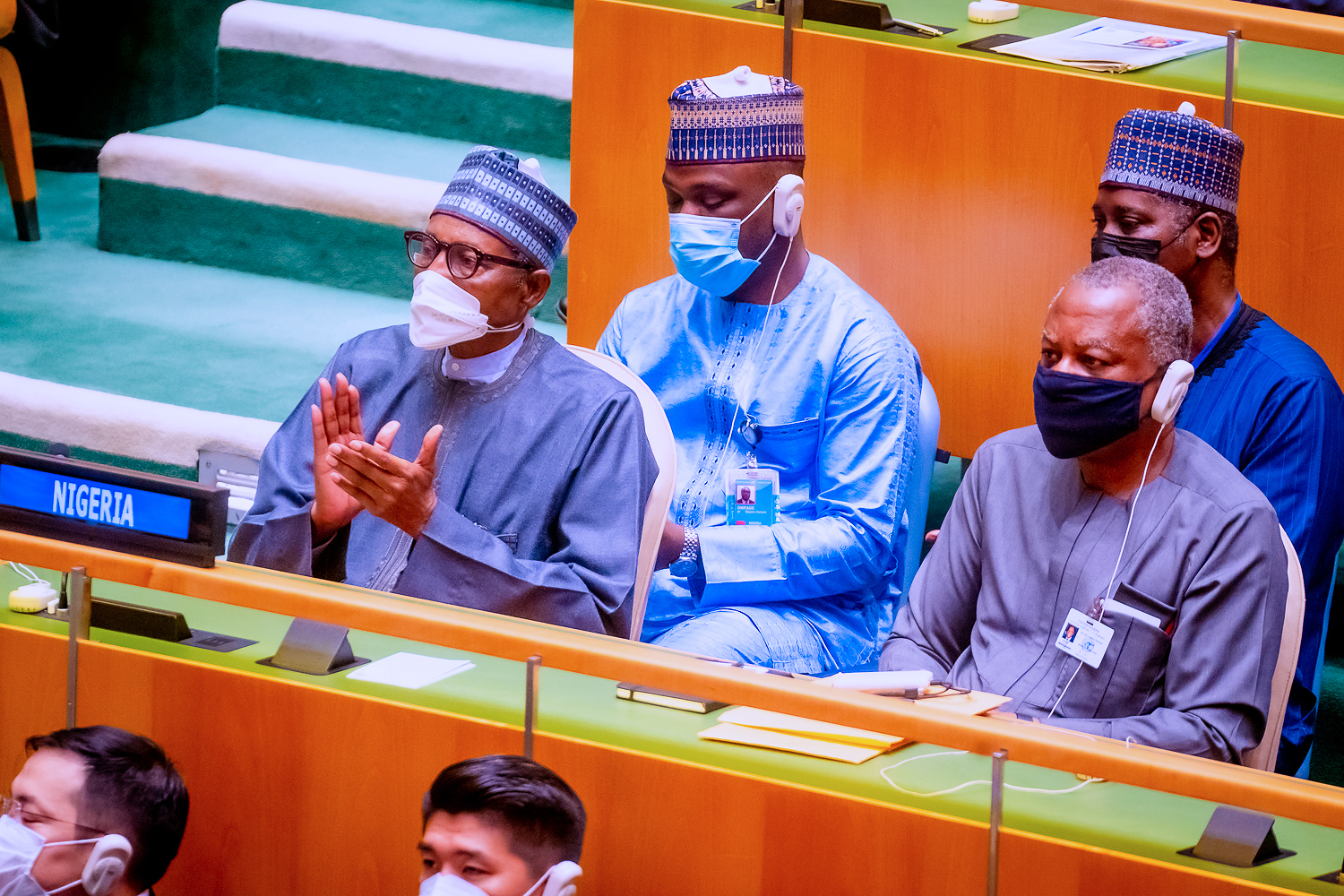 The Northern Elders Forum (NEF) has boasted that the North was a rich region, and can survive on its resources without the "billions" accruing to Southern states.
The NEF Director of Publicity and Advocacy, Dr. Hakeem Baba-Ahmed, made this known, yesterday, when he featured on Arise TV's 'The Morning Show' breakfast programme.
He was reacting to the tussle between states and the Federal Government on the collection of Value Added Tax (VAT).
VAT is a consumption tax paid when goods are purchased and services are rendered, and charged at a rate of 7.5 per cent.
Although Rivers and Lagos states have started the process of collecting VAT within their territories, the Court of Appeal, in a ruling on September 10, ordered that status quo be maintained pending the determination of an appeal filed by the Federal Inland Revenue Service (FIRS) against the judgment of the Federal High Court sitting in Port Harcourt.
Apart from Lagos and Rivers states, Ogun State has also started the process of passing a bill on VAT in its House of Assembly.
At the Southern Governors' Forum meeting in Enugu, last Thursday, the 17 governors insisted that they have the constitutional mandate to collect VAT, and vowed to ensure that the rule of law prevails in the matter.
While some northern governors like Aminu Masari (Katsina), Yahaya Bello (Kogi), amongst others, had kicked against the move, the 17 Southern Governors led by Governor of Ondo State, Rotimi Akeredolu (SAN) had unanimously supported the position that "the collection of VAT falls within the powers of the states."
Speaking, yesterday, during the television programme, Baba-Ahmed said, "I will advise that we wait to hear what the court says. However, even the fact that it has become an issue suggests that we really do need to address the fundamentals and the manner in which the federation works.
"We have always supported restructuring. We have always asked that a major and genuine shift initiative either by groups or the National Assembly so that matters like this be addressed properly.
"If we don't do that now, then, we should get a leader that would do that in 2023. This administration appears not to understand the importance of restructuring; we do in the North, we recognise the fact that we need to change the manner in which we generate wealth and allocate (it).
"The thing is: the North wants restructuring; the North wants fiscal federalism. We are a rich region, and we can live on what we have, even if we don't have the billions that accrue to others states. Our poverty is not a kind of problem that we would break this country over."
According to him, the VAT war is a wake-up call to northern governors who need to recognise the fact that VAT or no VAT, they need to develop their resources and develop the human capital of the North.
The NEF spokesman added, "North, you said you have many people but you are under-developing your own people – the biggest liability of the North is that we have a huge population that is under-developed. You need to develop the human capital that you have.
"We need leaders; the current governors don't recognise this. Otherwise, they won't be involved in this argument; allow the court to decide.
"But for goodness sake, (they should) begin to think — what else can we do if the court decides now that Rivers State is right, Lagos State is right, and the Southern states are right, and they won't be getting all these billions coming in from VAT? What happens?"
Baba-Ahmed said the Northern governors at this stage should not be sleeping, noting that the North is "sitting on wealth, we have massive resources in this country, we have to fight insecurity first, and the Federal Government has to help us, we need to clear the bushes, the forests and all the criminals that are there, and we need to go back to farming.
"Agriculture is a major asset; we have land, we have water, we have livestock, we have minerals that are literally begging to be picked from the ground but our governors are too focused on the pittance that they are getting. This is wrong", he argued.
Boxing: Joshua Facing Toughest Test In Usyk?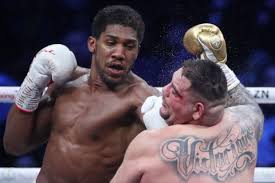 Boxing champion, Anthony Joshua could face his toughest test yet when he fights Oleksandr Usyk in London on Saturday, says ex-world champion George Groves.
Joshua, 31, puts his WBA, WBO, IBF and IBO world heavyweight titles on the line against Usyk, a former undisputed cruiserweight world champion.
The 34-year-old Ukrainian has won all 18 professional fights, beating Tony Bellew and Derek Chisora on that run.
"Technically, Usyk is brilliant," said Groves . "He showed that in unifying the cruiserweight division in great fights and I believe he could be Joshua's toughest test to date. This is the first fight when I wouldn't be surprised if Joshua got beaten.
"Joshua has fought [Wladimir] Klitschko and been in with Joseph Parker and also been beaten [by Andy Ruiz] and the only question mark for Usyk Is he big enough to compete with AJ?
"If Usyk keeps a high pace and makes Joshua miss with a lot of shots, that will work to Usyk's advantage as he has probably got a better engine.
"Joshua is a phenomenal athlete with tremendous punching power and strength but has a tendency to tire out if the pace is uncomfortable for him."
A crowd of more than 60,000 is expected and it will be the largest attendance Joshua has fought in front of since his win over Alexander Povetkin with 80,000 at Wembley Stadium in September, 2018.
Since then, Joshua has lost to Ruiz in New York before winning the rematch in Saudi Arabia and gained a ninth-round victory over Bulgaria's Kubrat Pulev at Wembley Arena last December, with only 1,000 fans attending because of Coronavirus restrictions.
Both Joshua and Usyk won gold medals at the 2012 London Olympics, at super-heavyweight and heavyweight respectively, with the Briton going on to win 24 of his 25 professional fights, including 22 inside the distance.
Meanwhile, Dillian Whyte, who lost to Joshua in 2015 and is pushing for a rematch with him or a shot at WBC champion, Tyson Fury, believes the key to beating Usyk on Saturday is to adopt an attacking strategy.
"I think it's a great fight and Joshua will stop him in the first six or seven rounds," Whyte told Tidesports source.
"Usyk will start fast and Joshua should be cagey as Usyk is a bit lighter. Joshua can sometimes lack confidence but hopefully he goes back to the old him, starts pressing, being the bigger, stronger guy and gets the job done early.
"If Joshua sets the pace, he can get an early knockout and if he is strong, confident and walks him down, then I don't see Usyk's punches troubling Joshua."
Groves, who held the WBA Super-Middleweight belt in 2017 and 2018, added: "If I was Joshua, I would take control of the ring and try to dominate and bully off the front foot.
"Usyk will want to be off the back foot for the first couple of rounds, then try to pepper Joshua.
"If I was in the Joshua camp, I would say: You want to keep this guy in his box. You don't want Usyk having any confidence, so hit him hard and early.
"In the first three rounds, you want to land something big on him."
Promoter Eddie Hearn also suggested Joshua could get an early victory.
Hearn said: "I'm always nervous for an Anthony Joshua fight, especially when you're fighting someone that really believes he is going to win".
2022 AFCON: 'Cameroon On Track'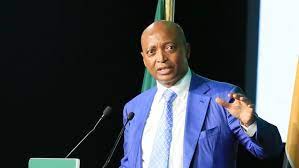 The Confederation of African Football (CAF) President, Patrice Motsepe, has said that Cameroon is "on track" to successfully host the Africa Cup of Nations early next year after visiting Olembe Stadium in Yaounde last weekend.
The venue will host the opening match and final of the AFCON in January and February of 2022.
A CAF delegation, including President Motsepe and General Secretary, Veron Mosengo-Omba, were joined by Cameroon's Sports Minister, Professor Narcisse Mouelle Kombi in inspecting progress made at the Olembe Stadium and various other facilities in the capital city.
"I'm very satisfied with the briefing I got and what I saw. I saw the Olembe Stadium and it is world class; we should all be proud as people of Cameroon and as Africans," said Motsepe, as quoted by CAF's website.
"We must applaud Cameroon [for] building such infrastructure. In partnership with the Government, the Minister of Sports, LOC, FECAFOOT President and CAF administration under Veron [Mosengo-Omba], I'm certain that in January next year, the rest of the world will be impressed. I'm very satisfied with what I have seen. We are on track."
Motsepe continued: "The quality of football that will be played here will once again show the world that Africa has the quality to one day win the FIFA World Cup, that is the ultimate goal. The AFCON is special and I think it is important for us to set the tone in Cameroon."
Mosengo-Omba also heaped praises on Olembe Stadium: "The infrastructure and architecture of the stadium is world class and can be compared to many other famous stadiums globally. In Cameroon, we have six beautiful match venues. Our job now is to ensure that we are ready with everything else."