'Nigeria Is United By Corruption'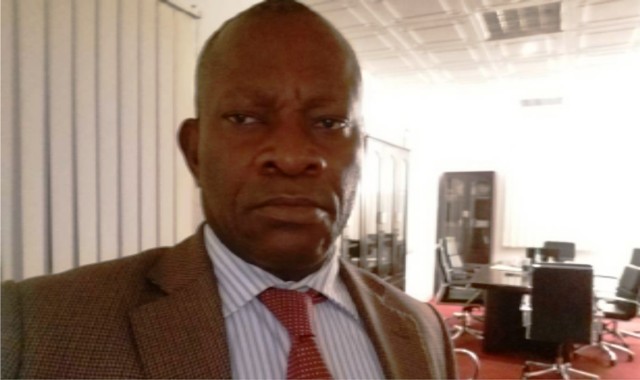 A political stakeholder in Rivers State and stalwart of the Labour Party, Chief Isaac Nwonwu contested the Emohua/Ikwerre Federal Constituency seat in the National Assembly in the 2015 general elections. In this interview with Opaka Dokubo, Chief Nwonwu bares his mind on some contemporary political issues in the country. Excerpts.
You are a stalwart of the Labour Party. Are you still a party man?
Yes, I still believe in the ideology of Labour Party, particularly, in the interest of Rivers people and Nigerians.
You were a candidate in the last National Assembly elections. Are you still interested in contesting the forthcoming elections in 2019?
We are all more or less political animals. We're also admiring the leadership style by Governor Nyesom Wike in the State and President Muhammadu Buhari, particularly with policies and campaign promises made by the PDP and the APC and Buhari. We are assessing them all and most importantly assessing the Electoral Act as being reviewed by the National Assembly, and if it's properly reviewed, and passed into law and enforced, we will want to see whether we can as well join the race come 2019 elections.
The 2015 election was characterised by a high level of insecurity and violence, and actually did not provide room for any reasonable and constructive persons to be able to participate in politics. But if between now and 2019, the Independent National Electoral Commission (INEC), can, by law, provide an enabling environment for free and fair elections, I'm sure that more credible people will participate in the elections.
What do you make of the recent special press statement released by former President Olusegun Obasanjo?
It's a wonderful one. We must commend Chief Obasanjo for such a letter; even if the process wouldn't have been very necessary but we have no doubt that he has spoken the minds of a few Nigerians. We have no doubt that his observations are likely to have been there but it should be welcomed by the APC under the leadership of President Buhari to be able to correct the shortfalls.
As a member of the Labour party, do you agree with Chief Obasanjo that there are only two political parties worthy of note in Nigeria?
We had hoped that Labour Party would have been an alternative party and we're also looking forward to seeing many politicians and Nigerians to embrace Labour Party as an alternative party to be able to bring leadership to this country but, so far so good, we haven't seen an aggressive drive in that direction. We have not also seen new political parties springing up with the capacity to face the challenges of 2019; it therefore suggests that what we have before us is APC and PDP. In those circumstances, we still believe that if the enabling political atmosphere is actually created, we should be able to encourage more Nigerians to join the political parties to see whether we can bring about a change by supporting any of the existing political parties.
Are you saying you do not agree with Chief Obasanjo that we need a new political movement?
Absolutely, it will not be correct to have any group. if that was to be; it should have been during Chief Obasanjo's administration when there were a lot of shortfalls.
Of course, we must also agree that leading Nigeria is not an easy task anymore as compared to what we saw in the days of Chief Obasanjo when there was no social media system. It was only NTA that was controlled by the national government; it was only what you wanted to be aired that was aired through the NTA. But today, we have a lot of competitions in terms of the news media and all that. And of course, through the social media, you expose any information in your community. It means you must also understand Nigerian politics to be able to lead Nigeria and as much as the federal government dissociates itself from corruption, it will definitely be difficult in repositioning Nigeria the way it should be. And I must say that what has continually united us today is corruption. Once you erase corruption, everybody will disengage.
Do you agree that President Buhari should not seek re-election in 2019?
In a genuine democratic process, Chief Obasanjo has only one vote and I do not think he was speaking for Nigerians; he was actually speaking for himself. The question of who becomes the president of Nigeria can only be determined by the electorate and we should be able to leave it for the poll to determine who leads this country.
Should President Buhari heed that advice?
The membership of APC, the membership of PDP, the membership of Labour Party and Nigerians are all entitled to vote and be voted for. And I think that if President Buhari so wishes, he should also contest elections. If the APC so wishes that President Buhari becomes their candidate come 2019, so be it.
Are you satisfied with the performance of this administration so far?
We must make a separation distinct in this matter – Buhari one side, APC one side. Buhari as president of Nigeria has done well. It is left for Nigerians to assess the institutions, the officers, the ministers and other people around him on how well they have performed. I believe that President Buhari means well for Nigeria.
What do you make of the timetable for the 2019 general elections recently released by INEC?
The timetable met my expectation and except for some politicians with hidden agenda, I think that we should be able to conform to the INEC timetable and work towards it. I also know that most politicians and political parties are already gearing up towards the INEC timetable for 2019 elections.
With 68 political parties on ground, INEC says it is likely to register more before the 2019 elections. Do you think we need more political parties?
The Constitution permits INEC to register as many political parties that meet the requirements. I am also in the process of registering a political party and looking forward to mobilising Nigerians that will be able to support us for leadership. We are in the process of registering a political party. We are taking an overview of the process.
No doubt that multiple political parties will create clumsy processes, will cluster the ballot paper, will increase logistic issues, will create quite a challenge for the electorate, will as well increase the burden of presiding officers and of course will also result to additional cost in the electoral process. Except, between now and the elections, something like the electronic voting system is adopted to save the situation.
In your own estimation, what number of political parties would be ideal for Nigeria?
Four wouldn't have been too much at most and of course with a provision for independent candidates. I don't think we need more than four political parties.
Are you worried that so early in the day, politics is given so much attention vis a vis governance of the country by this administration?
Yes, it is quite worrisome with the level of politicking now and it should also be a matter of concern to Nigerians why virtually every issue is politicised.We should approach the processes with caution. We should be able to get the dividends of democracy within this period. We should be able to charge our leaders to offer service between now and the 2019 elections because if we devote all the time there is to just campaigns, we may not see the dividends of democracy.
We should all participate; we should all look inwards and encourage our governments to be able to give us the dividends of democracy; to ask questions and ensure that their electoral promises are delivered. We are expecting them to perform between now and the elections and their performance will determine our direction in the elections.
What would your advice be to the APC as regards heating up the polity so early in the day?
I think a release has already gone out from the presidency to the APC asking its members to exercise restraint on their call on the president to run for 2019. I am also aware that the president has not made any comment as regards issues relating to 2019 elections, whether to run or not to run. I think the issue of election should actually be on hold for now and let's see how the respective governments at various levels are able to perform, provide us with basic infrastructure and improve upon the economy, provide us with the shortfall on fuel supply and the development of our roads and rails. This is exactly what we expect from our government at this period.
Buhari Seeks Senate's Approval For Additional External Loans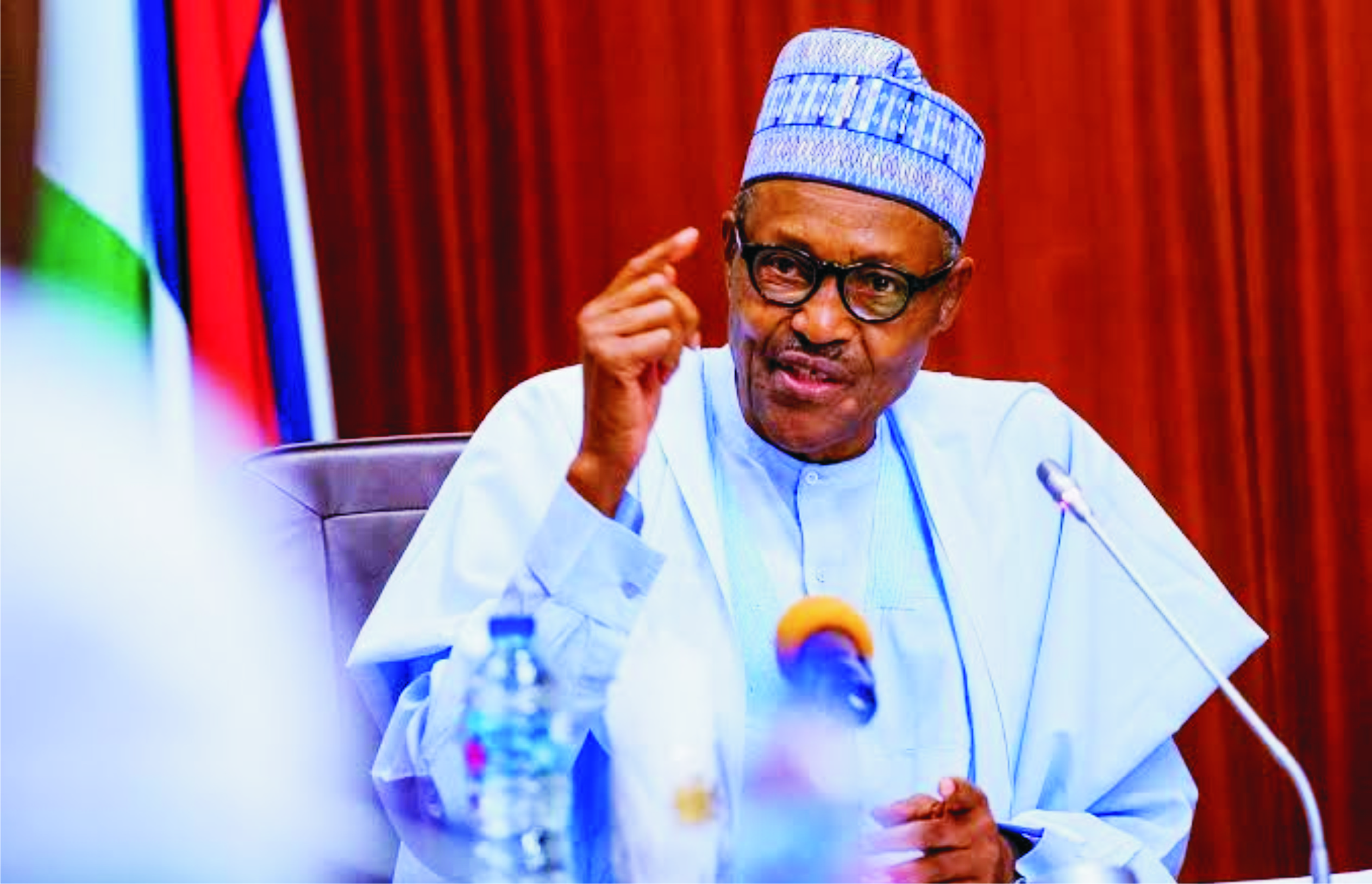 President Muhammadu Buhari has sought approval of Senate for additional external loan under the 2018 to 2021 Federal Government external borrowing plan.
Buhari's request was contained in a letter addressed to President of Senate, Ahmad Lawan and read at plenary, yesterday.
Buhari in the letter said the loan which would be sourced from the multilateral organisations would be used to finance critical projects of the Federal and States governments.
"Addendum to the Request for Senate concurrent approval of Multilateral Fund Projects under the 2018 to 2021 Federal Government external borrowing plan.
"I write on the above subject to submit attached addendum to the proposed 2018 to 2021 Federal Government external borrowing rolling plan for the consideration and concurrent approval of the Senate.
"Senate may wish to recall that I had earlier transmitted a request from the proposed 2018 to 2020 Federal Government external borrowing plan for the concurrent approval of Senate in May 2021.
"However, in view of other emerging needs and to ensure that all critical projects are covered, the Federal Executive Council as at June 2021 incorporated.
"I hereby forward an addendum to the proposed external borrowing plan.
"The projects listed in the addendum to the 2018 to 2021 Federal Government external borrowing plan are to be financed through sovereign loans from the World Bank, French Development Agency, China Exim Bank, International Fund for Agriculture Development (IFAD),Credit Swiss Group, and Standard Chartered, in the credit total sum of 4.5 billion dollars,710 million euros and grant component of 125 million dollars.
"The Senate is kindly invited to know that the projects and programmes in the borrowing plan were selected based on positive technical and economic evaluations and the contributions that will make the socio- economic development of the country including, employment generation and poverty reduction and protection of the most vulnerable in the society.
"All the said projects in the addendum, form part of the 2018-2021 external borrowing plan and covered all the Federal and state governments projects and are geared toward realisation of Nigeria's sustainability plan."
Buhari said the sustainability plans cuts across key sectors, such as infrastructure, health, agriculture and food, security energy, education and human capital development.
He urged the senate to give consideration and approval to the request, given the timing and benefits due to be accrued to the implementation of the projects across the country.
Group Tasks INEC On Sensitisation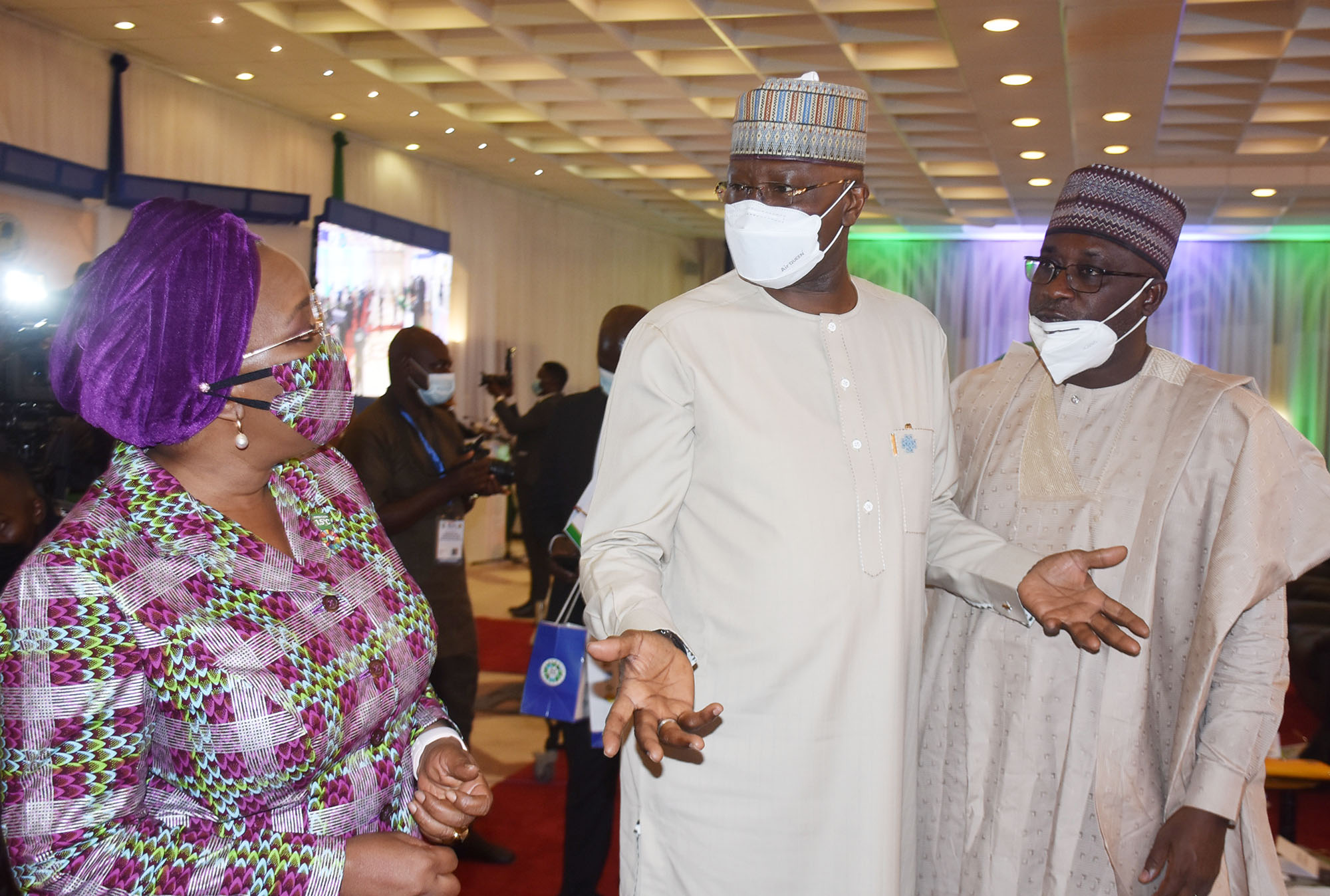 A Non-Governmental Organisation, YIAGA Africa, has tasked the Independent National Electoral Commission(INEC) on the need to intensify public sensitisation for the ongoing voters registration exercise.
YIAGA Africa, which specialises in monitoring elections and citizens participation in the electoral process across the continent also scored INEC high in voters' registration exercise. 
State Coordinating Officer of YIAGA, Obinna Ebogidi, told newsmen that though the exercise had improved, there was need for more enlightenment, as public participation was still low.
"We as  an organisation are interested in the build up to the election, because what is going on now will afford Nigerians to have their PVCs and vote in the elections", he declared.
To further drive the process, he revealed that the body had sent its monitors across the 23 local government areas of the state with the goal of boosting public participation and feedback.
Ebogidi stated that though the exercise suffered hitches earlier,  INEC had improved on its services, as there was electronic network transmission hitches when the network began.
Besides improving on public education, he also tasked INEC to improve on staff's training on electronic voters' registration so that the process would be more efficient.
By: Kevin Nengia
 INEC Discloses Updates On CVR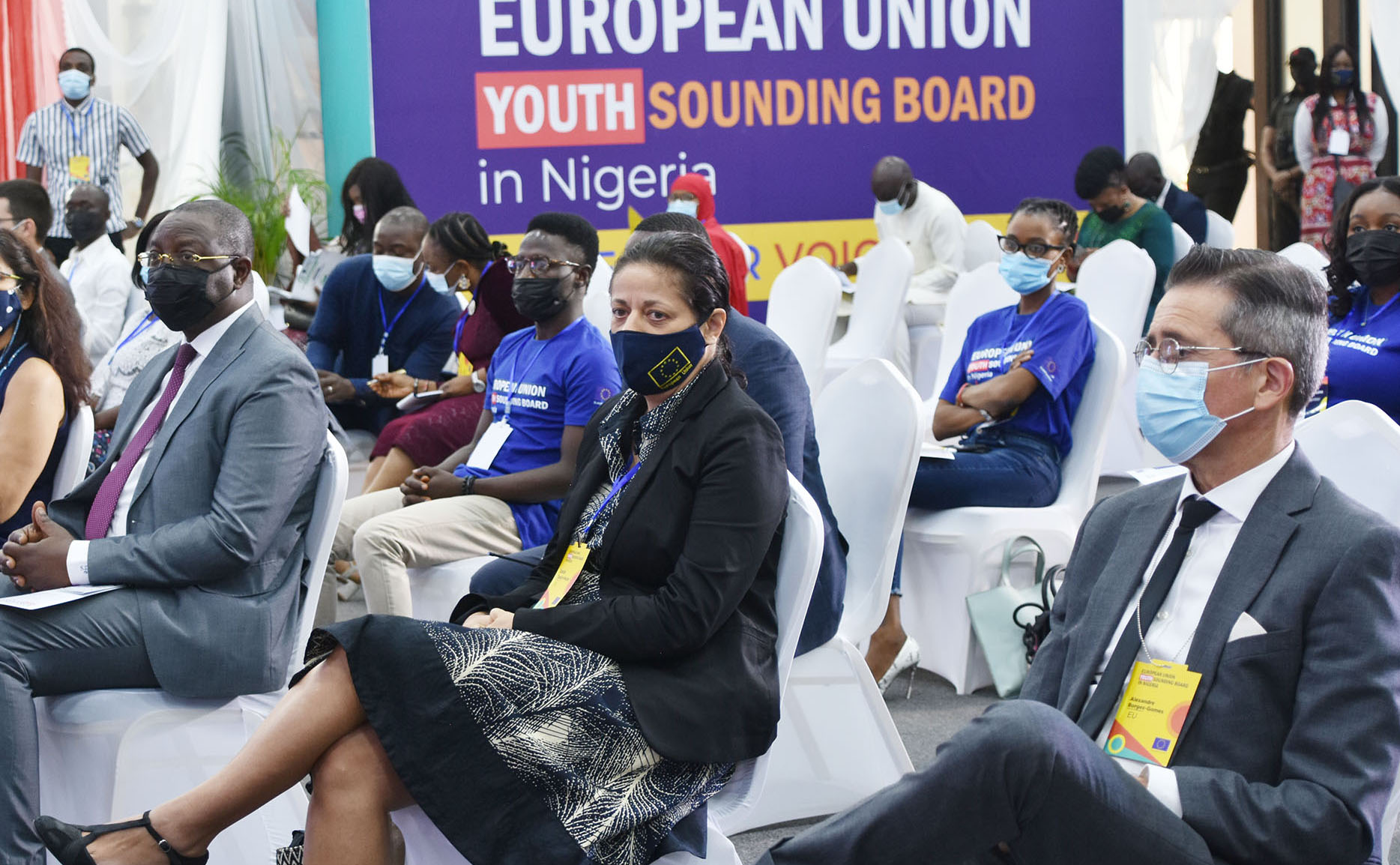 The Independent National Electoral Commission (INEC) says 931,768 Nigerians have completed their physical registration in its ongoing nationwide Continuous Voter Registration (CVR).
The electoral empire also disclosed that pre-registration had hit 2,953,094 as at 7 a.m of September 13.
The commission disclosed this in the Week 11 update on the pre-registration, which commenced on June 28, released on Monday in Abuja.
INEC further revealed that it had received 4,225,749 applications from people requesting for voter transfer, replacement of Permanent Voter Cards (PVCs) and update of voter information record, among other requests.
The Tide  reports that distribution of applications based on gender, shows that 2,308,338 are from males, 1,917,411 from females, while 50,395 of the applicants are from people with disabilities.
The update on the 2,953,094 Nigerians, who had done their online pre-registration, also shows that Osun State has the highest number with 402,619, followed by Edo State with 223,009 and Bayelsa State with 216,280.
The states with the lowest number of re-registration in the CVR are Borno with 11,612, followed by Yobe 13, 176 and Abia 14,248.
The Tide also reports that the week seven update on the 931,768 registrants who have completed their online and physical registration shows that Anambra records 138,795 as the state with the highest number, followed by Osun with 52,823.
However, Imo has the lowest with 6,428, followed by FCT 9,130 and Abia with 9,140 in the physical registration that started on July 26.