NSE All-Share Index Crosses 45,000 Mark
Price of some blue chips on the Nigerian Stock Exchange (NSE) on Friday, rallied with GT Bank hitting all-time high of N54.71 per share.
The Tide source reports that the bank topped the gainers' chart with a gain of N2.60 to close higher at N54.71 per share.
Unilever followed with gain of N2 to close at N47, while International Breweries improved by N1 to close at N63 per share.
Stanbic IBTC gained 99k to close N46, while Zenith Bank rose by N0.70 kobo to close at N33 per share.
The All-Share Index, which opened at 44,848.74, rose by 244.09 points or 0.54 per cent to close at 45,092.83.
The market capitalisation inched by N87 billion or 0.54 per cent to close at N16.154 trillion from the N16.067 trillion on Thursday.
FBN Holdings topped the losers' chart, dropping 85k to close at N13.90 per share.
Cadbury trailed with a loss of 79k to close at N15.06, while Dangote Sugar shed 75k to close at N20 per share.
Dangote Flour was down by 73k to close at N14.97, while NASCON dropped 48k to close at N19 per share.
A total of 1.35 million shares worth N8.63 billion were exchanged by investors in 9,053 deals.
This was in contrast to the 1.34 million shares valued at N10.73 billion traded in 11,355 deals on Thursday.
Transcorp remained the most active, trading 205.93 million shares worth N514.86 million.
Diamond Bank followed with 193.24 million shares valued at N671.19 million, while Skye Bank sold 109.99 million shares worth N136.42 million.
FCMB Group traded 102.53 million shares valued at N351.65 million, while Wema Bank exchanged 84.89 million shares worth N95.21 million.
CAC Registers 245,000  SMEs Free Of Charge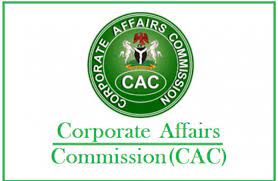 The Corporate Affairs Commission (CAC) says it has registered more than 245,000 Small and Medium Enterp-rises  free of charge.
The Registrar-General, Alhaji Garba Abubakar,  said in Abuja on Wednesday that it did this with the approval of the Federal Government.
The Federal Government, he said, approved the free registration of 250,000 business names as part of its intervention to assuage the economic effect of Covid-19.
He said the Federal  Government paid 50 per cent of the cost of registration to CAC and more than 245,000 business names were consequently registered.
Abubakar explained that the process was electronic and applicants also got their certificates electronically.
He added that the numbers were divided between the 36 states of the federation and the FCT noting that Lagos, Abia and Kano States had the largest numbers.
He said free registration of 6, 606 business names was approved for 33 states while Abia, Lagos and Kano States would have 7, 906, 9,084 and 8,406 respectively.
Abubakar noted that aggregators were appointed and paid to collect SMEs information and submit same to CAC.
He explained that the commission provided special access for the aggregators for effective service delivery since they were responsible for scanning and uploading of documents.
He added that CAC had to take over from one of the aggregators appointed for two states but failed to deliver.
Abubakar said also that the intervention of CAC and appointment of substitute aggregators to take over in the two states sped up the process, already nearing completion.
"We are hoping that by end of September the exercise will come to an end,'' he said.
IPMAN Seeks Foreign Partnership For Robust Refinery Deal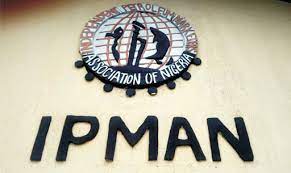 The Chairman, Rivers State Chapter of Independent Petroleum Marketers Association of Nigeria (IPMAN),  Mr King Eppie, has said that he would be seeking the partnership of foreign bodies as part of his plans to strengthen the association.
Eppie said this when he spoke in a chat with newsmen in his office in Eleme, Eleme Local Government Area, Rivers State, Wednesday.
He pointed out that such plans would also encourage business growth especially to some of his members whom he said are  experiencing stormy business weather.
According to him, the challenging business condition was as a result of  non functional refineries in the country, stressing the need to seek for partnership.
He said that since its core business area was petroleum products, that his leadership would do all within its reach to improve the  system.
The Rivers IPMAN boss,  expressed hope that the ailing refineries in the country would bounce back to life.
" I will be happy to see the refineries working again. Most of our members are suffering and business is no longer what it used to be, that's why I want the refineries to come back to operation", he said.
About the issue of legal battle in the association, he said that his team has been vindicated by the Apex court by declaring him the authentic chairman of IPMAN in Rivers State.
He recalled that the association was in a legal battle for about eight years, but expressed joy over its victorious end.
To those who were on the other side of the divide, he said that he has extended an olive branch to them as part of his plans to run an  all inclusive government.
" The platform for those who went to court against us has been created for them to come back to the fold. IPMAN is one in the state and we are open to all, that is why we want everyone to come back", he said.
The Tide learnt that the IPMAN chairman is  barely one week in office after years of legal battle that greeted the association as a result of leadership tussle.
By:King Onunwor
1,818 MSMEs Benefit From Covid-19 Recovery Package In Delta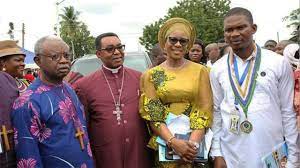 No fewer than 1,818 Micro, Small and Medium Enterprises (MSMEs) have benefited from Federal Government and the World Bank Covid-19 Action Recovery Economic Stimulus (NG-CARES) in Delta.
Governor Ifeanyi Okowa addressed the beneficiaries at the launch of funds disbursement in Asaba on Wednesday.
He commended the Federal Government and the World Bank for the partnership to provide succour for those affected by the pandemic in the country.
He said that now that the scheme had been domesticated in the state, the beneficiaries were in the first phase of the programme.
Okowa also lauded the Nigeria Governor's Forum (NGF) for supporting the federal government to ensure that the programme was approved by the World Bank for implementation in Nigeria.
He also thanked the World Bank for the intervention and for working with state governments in the country towards cushioning the socio-economic effects of Covid-19 pandemic on the people, particularly the poor and vulnerable.
According to Okowa, today's ceremony is a major step at putting MSMEs that are badly hurt by the pandemic on the path of recovery and growth.
He said this was "more so, with the disbursement of funds to the first set of 1,818 beneficiaries who have met the World Bank stipulated eligibility criteria within the initial six months.
"A total of 2,529 MSMEs are expected to receive grants to support post-covid-19 loans, operational costs and to enhance their IT capabilities.
"Indeed, we are glad to be part of the CARES programme of the Federal Government.
"The focus of intervention clearly aligns with the priority of the state government to give relief to those whose lives, businesses, jobs and means of livelihood have been distorted by the pandemic.
"The programme, which we have domesticated as the Delta CARES, is a two-year emergency recovery programme.
"It is aimed at supporting state governments' budgeted programme of expenditures and interventions.
"It is to enable them to expand access to livelihood support, food security services, and grants for poor and vulnerable households and firms," he said.
He said that the programme would also directly support 25,269 poor and vulnerable households with social transfers, basic services and livelihood grants.
The governor said it would as well support 13,976 farmers to boost food production and ensure smooth functioning of the food supply chain.
"The outlined figures are the targets stipulated by the World Bank, but do not preclude the State Government from scaling up if the need arises.
"It is my expectation that those charged with the implementation of Delta-CARES will be faithful in executing the mandate so that the desired results are achieved, bearing in mind that it is a Programme for Result (PforR)," Okowa said.
On his part, Dr Barry Pere-Gbe, Chairman, Steering Committee for Delta-CARES and State Commissioner for Economic Planning, commended Okowa for providing the funds for the programme.
Pere-Gbe was represented by the Commissioner for Youths Development, Mr Ifeanyi Egwunyenga.
He said that the main focus of the programme was to bring succour to residents whose means of livelihood had been disrupted by the impacts of Covid-19.
He said that the programme was hinged on three thematic area.