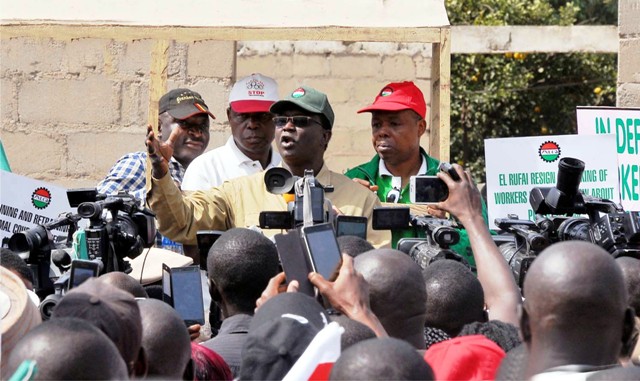 As plans to start oil exploration in Ogoniland thicken, interested companies have been advised to consult with relevant stakeholders in the area.
The President of Ogoni Oil Bearing Communities Traditional Rulers Council, Olick Donald Eberesu gave the advice shortly after the group's inaugural meeting in Kegbara-Dere in Gokana Local Government Area, recently.
He noted that the purpose of the organisation was to close the gap between oil companies and host communities to prevent crises.
Gberesu said that the association was the direct land owners and should not be left out in plans to re-enter Ogoniland for oil activities.
The opinion leader regretted that host communities remained impoverished despite the huge amount of oil in their soil.
According to him, the investors are only allowed to negotiate with land owners and not any third party so as to promote their business.
He argued that any negotiation outside the group or relevant stakeholders, was likely to hit the rock.
The community leader, listed the stakeholders to include all recognised traditional rulers and paramount rulers of oil bearing communities, among others.
In his contribution, Mene Sylvester Kogbara; pointed out that the meeting was in order, as it would help to right some wrongs associated with oil exploration in Ogoni.
He explained that, if the provisions of the body would be fully maintained, the era of begging to survive would be a thing of the past in Ogoni land.
Kogbara revealed that more oil companies had indicated interest to do the oil business in Ogoni due to a particular crude product known as "Bonny light", which he said was adjudged to be one of the best across the globe.
He expressed hope that the group would succeed, despite the failure recorded in recent times by similar groups in the area.