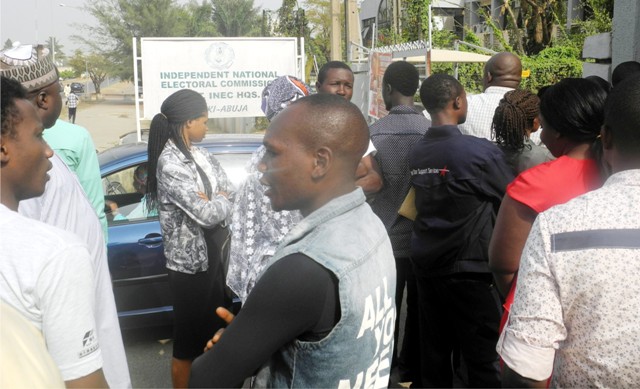 Following the release of the 2019 general election timetable last Tuesday, political parties chairmen in Rivers State have commended the Independent National Electoral Commission (INEC) and said they will work towards realising the template.
In an interview, the New Nigerian Peoples Party (NNPP) said they are ready for the 2019 General elections and will feature candidates in all offices in the South South states".
The National Vice Chairman of the party, Deacon Princewill Enyi who stated this in Port Harcourt in an interview, said the NNPP had been proactive to everything concerning elections and that his party was fully prepared.
According to him, the party had held meetings last Monday and will hold another meeting today to prepare the minds of members on the elections.
Enyi who also doubles as the state chairman of NNPP and the publicity secretary of the Inter-Party Advisory Council(IPAC) in Rivers State hinted that he would commence tour of three South South states to sensitize members on the 2019 elections.
He assured that the party was still intact and would do everything within its powers to capture some seats in the South South states' Assembly, House of Representatives and Senate.
Enyi praised members for their support during last 2015 elections and re run elections in the state, stating that their commitment towards the unity of the party in the state is encouraging.
Also speaking to The Tide, the State Chairman of the Social Democratic Party (SDP),Engineer Worlu Joshua said his party was ready and would work to deliver some candidates in the state.
He noted that the National headquarters of the party had instructed all chairmen to start mobilising and sensitising members at the ward and local government levels.
The Labour Party (LP) Chairman in the state, Prince Favour, his reaction welcomed the development and said the party is also prepared for the election.
He however, noted that the first target was the August Primaries which the party will commence work immediately to meet the deadline, assuring that the LP is ready and prepared for the elections.