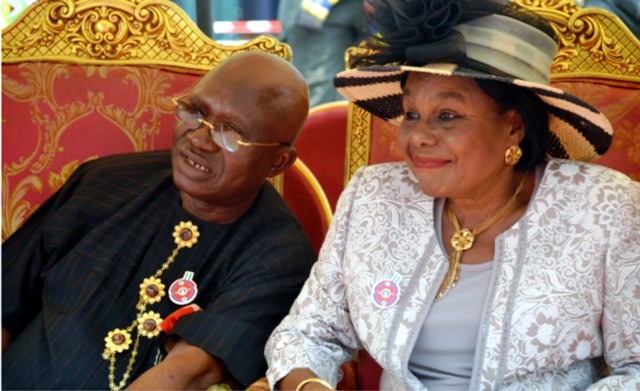 The Amanyanabo of Ogu Kingdom, King Nicholas Dickson Ibiebele Nimenibo in has lauded Chief Nyesom Wike for upgrading the stool of Amanyanabo of Ogoloma, King Emmanuel Obudibo, from second class to a first class status.
King Nimenibo in a statement in Ogu in Ogu/Bolo Local Government Area also commended the Governor for upgrading the stool of the Amanyanabo of Bolo, King Acheseinimie Micah Frank from third class to second class as well as recognising and upgrading the stool of Amanyanabo of Okochiri Kingdom, King Ateke Michael Tom to second class.
The Ogu monarch stated that the recognition and elevation of the stools had clearly indicated the love of the Governor for the people of Wakirike ethnic nationality.
According to the statement, the entire people of Wakirike ethnic nationality would ever remain grateful for the gesture, adding that they are proud of him as a pragmatic and dynamic leader whose leadership qualities have earned him national and international recognitions.
He advised the people of the ethnic nationality to always maintain peace in their various communities in order to attract more gesture from government as well as unite and love one another for the nation to regain its lost glory. The Ogu monarch also enjoined the traditional rulers to always ensure that was peace in their domains by carrying everybody along in the scheme of things as well as formulating policies and programmes that would take the Wakirike nation to greater heights. He appealed to the people to always co-operate and support their Kings for peace to reign and prayed God to continue to protect and guide them in all their endeavours for more progress, unity and development.
Collins Barasimeye