2018 Budget Geared Towards Eliminating Deficits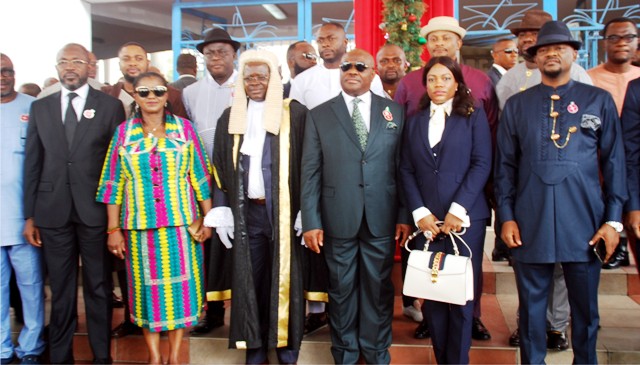 Being a text of the speech delivered by His Excellency, Nyesom Ezenwo Wike, CON, Governor, Rivers State on the occasion of the presentation of the 2018 Budget Estimates to the Rivers State House of Assembly on Thursday, January 11, 2018. Excerpts.
Mr. speaker, honourable
members, distinguished guests, ladies and gentlemen, it is an honourto stand,once again, before this August Assembly, to present our Budget for fiscal year 2018. Before I proceed with my presentation, let me take a moment to appreciate you all for your trust and thank you in return for your commitment to the success of both our administration and the progress of our State.
After 50 years of existence, Rivers State should by now be a prosperous land where everyone has access to the good life, where our people can find good jobs or do profitable businesses, and where economic opportunities are available for everyone.
But no matter the limitations that have held us back, I have always believed in the boundless potential of our State,and with our human and material resources, a brighter future is possible for everyone. I am sure; all of you also share in this optimism .
As an elected government, the electorates that voted us into power want to see progress rather than excuses. That was why when I became Governor, I promised that it would never be business as usual because we cannot be seen to be doing things the same way and expect different results.
Two and a half years after receiving the people's mandate, I feel greatly elated at the achievements we have recorded and the progress we have made as a people despite the many and serious challenges we faced from the very beginning.
Over the last two and half years, we have rebuilt and expanded our road infrastructure to an extent never before witnessed in the history of the State. Indeed, we are clearly on our way to realizing our objectives on reducing the existing gap on the provision of road infrastructure for the State.
For us, there can be no greater interest than safeguarding the future of our children with quality education.Today, we have stopped our kids from learning in dilapidated school buildings and expanded access to tertiary education.
We have made targeted interventions in the various sectors of our economic and social life, including security and healthcare with stimulating outcomes. Today, our State is back to economic stability and reckoned as the most fiscally responsibly State in the country. We achieved this by eliminating wastages and bringing transparency and accountability to the management of public resources.
Yes, we cannot achieve every thing we set out to achieve but we are quite satisfied with the responsible and practical steps we have taken in the last few years to achieve our development goals for the State.
Mr. Speaker, honourble members, and distinguished guests, in 2017, the approved total budget for the State was 470,000,000, 000.00 (Four Hundred and seventy billion naira only, which was to be financed from the following sources: 2016 closing balance of N16.1 billion,Federal Accounts Allocation Committee (FAAC) receipts of N23, 000,000,000.00; 13% Mineral Fund of N102, 000,000, 000.00; Value Added Tax (VAT) of N16, 000,000, 000.00; Refund from Paris Club debts of N70, 000,000,000.00; Exchange gain and capital receipts of 8,400,000,000.00; as well as a credit of N65 billion and an Internally Generated Revenue (IGR) of N134, 000,000,000.00
However, aggregate revenue receipts as at 31stDecember 2017 were N278, 232,272,381.28 only, representing only 69 per cent of total projected revenue. This left us with a shortfall of over N192 billion.
The revenue realised in 2017 was spent as follows: N64, 215,507,888.15 on payment of salaries; N12, 534,195,498.00 on Overhead, and N10, 121,800,301.27 on Pensions on the recurrent side. On the capital side, a total of N155, 193,589.025.05 representing 63 per cent of actual receipts was spenT on capital projectst
Despite the sharp shortfalls in revenue receipts, we resisted the temptations of funding the budget through borrowing because it would make no economic sense to spend more than what we earned and plunge the State into unnecessary debts.
In stead, we were able to efficiently utilize available resources to successfully deliver on most of our projects and expenditure targets for the year.On the aggregate, the 2017 budget recorded about 74 per cent performance, which was a significant improvement over that of 2016.
Mr. Speaker, Honourable Members, distinguished guests, ladies and gentlemen, although we are making steady, focused and verifiable progress, there are still a lot of work to be done to make Rivers State work better and profitable for everybody. And it is in furtherance of this purpose that I have come to present the budget of our State for this Fiscal Year.
The 2018 Budget Estimates
Mr. Speaker, honourable members, distinguished guests, ladies and gentlemen; the projected revenue for Rivers State for the 2018 Fiscal Year is N510, 000,000,000.00 (Five Hundred and Ten Billion Naira) only.
In assembling this budget, we were guided by the need to consolidate and advance our investments in infrastructure, education, healthcare, and security, as well as in growing the economy to create jobs and empower our people. Hence, it is christened: "Budget of Consolidation, advancement and empowerment."
To this end, the priorities of this budget are aimed at achieving four major goals. First, is to grow and expand the economy to attract investments and create jobs for our people.Second, to strengthen and advance educational opportunities for our children and deliver quality healthcare to all residents.Third, to improve the safety, security and general wellbeing of all Rivers people, including residents and visitors; and finally, to ensure the completion of all ongoing projects that have reached advanced stages of completion.
Financing the 2018 Budget
Mr. Speaker, honourable members, distinguished guests, ladies and gentlemen, the 2018 budget will be funded from the following usual sources:
S/N Projected revenue
1 FAAC N40, 000,000,000.00
2. 13% oil minerals fund N120, 000,000,000.00
3 VAT N6, 000,000,000.00
4 Internally Generated Rev- enue 132,000,000,000.00
5 Reimbursements 70,000,000,000.00
6 Domestic/International Credits 70,000,000,000,000.
7 Capital receipts 20,000,000,000.00
20. The proposed revenue will be spent as follows:
(a) Recurrent Expenditure – N132 billion
(b) Capital Expenditure – N379, 997,687,404.00
This gives a capital to recurrent expenditure ratio of 75 to 25 percent respectively.The substantial increase in capital over recurrent expenditure, once again, underscores our commitment to direct substantial resources to the critical growth sectors of our economy.
It is important to note that we have prepared the budget with conservative revenue projections and assumptions, although we still choose to be bullish with our projections for IGR despite our failure to meet the anticipated targets in 2017.
Notwithstanding, what we have is a balanced budget that is geared towards eliminating our structural deficits and put our economy on a sustainable growth path by effectively funding the State's basic priorities.
We are worried about the fact that, for now, our IGR can only fund about 30 per cent of the budget. This shows that our economy and rate of development is still too dependent on revenue receipts from the Federation account, which to say the least, is quite unhealthy and unacceptable.
Therefore, besides addressing the challenges associated with poor fiscal performance and aggregated budget deficits, we have set for ourselves the task of diversifying our economy, attracting investments and ensuring that IGR forms not less than 60 per cent of the State's tzotal budgetary purse in the next three years.
To this end, we have given the matching orders to the Ministry of Finance, the State's Internal Revenue Service and all revenue generating ministries, departments and agencies to seal all leakages, improve efficiency and ensure timely collection of all State revenues from all legitimate sources as authorized by State and Federal Laws.
With this approach and effective monitoring, we believe that the State's IGR will greatly improve from this year and onwards and we would sooner than later become a self-reliant, vibrant and self-sustaining economy.
Sectoral allocations
(1) Investment in Infrastructure
Mr. Speaker, and honourable members, the provision of first-class infrastructure remains the cardinal identity of our administration. The fact that we have done a lot in this area is incontestable. In the last two and half years, we have completed over 380 kilometers of roads, while work on other roads measuring approximately 350 kilometers is ongoing throughout the State.
And so, our commitment this year is to sustain the tempo and complete most of the ongoing road projects. Specifically, some of the road projects we intend to deliver this fiscal year, include:
· Dualization of Sapkenwa – Bori road;
· Dualization of Slaughter – Trans Amadi – Garrison road;
· Dualization of Elelenwo – Akpajo road
· Dualization of Oil mill – Woji – Elelenwo – Akpajo road
· Dualization of Professor Tam David West (Obiriikwerre – Airport) road;
· The Andoni – Opobo (Unity) road; and
· Internal road network in Abonnema in Akuku Toru Local Government Area, AmadiAma in Port Harcourt Local Government Area, Okochiri in Okrika Local Government AreaElele, and isiokpo in Ikwerre Local Government Area, among others.
Other key projects also earmarked for delivery in 2018:
· Bonny – Bile Waterside jetty;
· Mile one market, phase 2;
· Reclamation works in Abalama in Asari Toru Local Government Area, Ogu town in Ogu/Bolo Local Government Area, Bakana in DegemaLocal Government Area, and Ogbumnabali in Port Harcourt Local Government Area;
· Constituency projects;
· Real Madrid Football Academy;
· Luxury living quarters for Judicial Officers from the State, among other projects; and the
· Cinema and restaurant project in the Pleasure Park among other projects
In addition, we shall also start some new projects, including the Women Development Centre the new world-class international conference centre, and roads.
A total portfolio of N90 billion and N35 billion has been allocated to the Ministry of Works and the Special Projects Bureau respectively to fund the delivery of capital projects in this year's budget.
(2) Quality Education
For us, all children deserve quality education that will prepare them for a better future. Our plan therefore is to ensure that every public school is of high quality and we have since started to take the necessary steps to achieve this objective. For instance, last year, we invested significant sums of money to revamp and reposition the education sector.
As a result, record number of 180 primary schools was comprehensively rehabilitated to provide our kids with quality education in our public schools. Work on the upgrade, remodeling and furnishing of Government Girls Secondary School, Rumuokwuta in Obio/Akpor Local Government Area, Birabi Memorial Grammar School, Bori in Khana Local Government Area, Nyemoni Grammar School, Abonnema in Akuku Toru Local Government Area, and Government Secondary School, Ogu in Ogu/Bolo Local Government Area are almost completed. Renovation and reconstruction work are also ongoing in Bonny National Grammar School, Bonny in Bonny Local Government Area, Government Secondary School, Okarki in Ahoada West Local Government Area, Community Secondary School, Ubima in Ikwerre Local Government Area, WesternAhoada Central High School, Ahoada in Ahoada East Local Government Area, Government Secondary School, Abua in Abua/Odual Local Government Area, Community Secondary School, Bille in Akuku Toru Local Government Area, Model Primary School, Emillighan in Abua/Odual Local Government Area, Model primary School, Mgbosimini, Rumueme in Obio/Akpor Local Government Area, Model Primary School, Ebara in Etche Local Government Area, Community Primary School, Oroworokwo, as well as Government Secondary School, Onne in Eleme Local Government Area and Government Secondary School, Obuama in Degema Local Government Area.
35. Also, besides paying WAEC fees and underwriting the administration charges of NECO to enable our children to easily register for these examinations,some of the upgraded schools have started receiving supplies of new science equipment.
36. In the same vein, we have done a lot to improve access and quality in the tertiary education sector. Some of our achievements in this regard include, strengthening the legal and regulatory framework of for the Rivers State University, the Ignatius AjuruUniverstiy of Education, the ElechiAmadi Polytechnic and the Kenule Beeson Saro-Wiwa Polytechnic, Bori, providing academic infrastructures and ensuring full accreditation for their programmes.
At the Rivers State University we completed and commissioned new faculty buildings for the faculty of Management Sciences and Faculty of Environmental Sciences and released funds for the completion of the Faculty of Science and Technical Education and Faculty of Medical Sciences buildings.
This year, we will continue with our push to restore the education system at all levels with new investments. We shall also continue to take steps to identify and address the constraints of the system, including the quality of private schools, teacher-students ratios, examination malpractices, teacher quality, indiscipline and poor work attitude by school heads and administrators.
Accordingly, we are devoting N50 billion to fund the education sector for the 2018 fiscal year. This sum is N20 billion more than that of 2017. In addition, we have proposed a capital grant of N500 million to each of our tertiary institutions to bolster infrastructural development and improve quality.
Apart from proposing the sum of N2 billion for the provision of scholarships for critical areas of the State's manpower needs, we have also proposed to set aside another N2 billion to partner, encourage and support the development of private universities and improve access to tertiary education for Rivers indigenes in the State.
(3) Quality Healthcare Delivery
Mr. Speaker and Honourable Members, the ongoing restoration efforts of our administration in the health sector have started having the desired impact. The recently reconstructed and re-equipped Abua General Hospital in Abua/Odual Local Government Area is now serving the health needs of our people around that axis of the State.
Also, we have almost completed the reconstruction work and awarded contracts to re-equip the 12 other general hospitals in Nchia in Eleme Local Government Area, Isiokpor in Ikwerre Local Government Area, Abonnema in Akuku Toru Local Government Area, Bodo in Gokana Local Government Area, Opobo in Opobo/Nkoro Local Local Government Area, Eberi in Omuma Local Government Area, Buguma in Asari Toru Local Government Area, Okrika in Okrika Local Government Local Government Area, and the Psychiatric hospital, Rumuigbo in in Obio/Akpor Local Government Area.
Furthermore, construction work on the Mother and Child hospital as well as the regional referral hospitals in Bori in Khana Local Government Area, Ahoada in Ahoada-East Local Government Area, Omoku in Ogba/Egbema/Ndoni Local Government Area, Okehi in EtcheLocal Government Area and Degemain Degema Local Government Area as well as the doctors' quarters at Old GRA Port Harcourt have reached advanced stages of completion. The same is true of the upgrading and re-equipping of the orthopaedic ward at the Braithwaite Memorial Hospital, which has been designated to serve as teaching hospital for the medical students at the Rivers State University.
This fiscal year, our plan is to complete all ongoing projects in the health sector to boost the provision of health services in the State. We also intend to reconstruct, equip and ensure the full accreditation of programmes in the Rivers State College of Health Science and Technology as well as the School of Nursing.
All things being equal, we shall also finalize the legal framework for the introduction of the contributory health insurance scheme to enhance access to health services for all residents who subscribes to the proposed scheme.
Consequently, we are providing the sum of N30 billion to enhance all aspects of the healthcare delivery system in the State, including the provision of health infrastructure for health institutions, recruitment and training of medical doctors and other healthcare personnel, refurbishing and equipping our primary healthcare centres, providing vaccines for routine immunization against child killer diseases, as well as in carrying out education and sensitization programmes on reproductive, maternal, neonatal and child healthcare.
(4) Provision of Security
Mr. Speaker and honourable members, our commitment towards keeping Rivers State peaceful, safe and secure for all residents remains very strong. To this end, we will continue to prioritize the provision of security and confront those who dare to undermine our resolve and efforts in this regard.
Consequently, we shall continue to invest in providing material and logistical support, including purchasing additional patrol vehicles and other equipment, for the security agencies to enforce the law and secure the State. We have therefore made significant provisions in the 2018 budget to enable us discharge our security responsibilities to the law enforcement agencies and the people of Rivers State.
We have also approved the establishment of the Rivers State Neighbourhood Safety Corps to further enhance the security in the State. When fully established and operational, the corps will have the responsibility to collaborate with the security agencies to combat crime and cultism in our communities and neighbourhoods. The State Executive Council has already approved the bill to give effect to this initiative, which we shall soon transmit for the consideration of the House of Assembly and passing into law. The N22 billion we have proposed in the 2018 budget for security operations will also take care of the setting-up and operationalization of this agency.
(5)Empowerment programmes
Mr, Speaker, Honourable Members, distinguished guests, ladies and gentlemen; we are highly worried about the high level of youth unemployment and poverty among our people. We have accordingly decided to prioritize empowerment and poverty reduction in the State through multi-dimensional approach.
First of all, we consider technical education as an important tool to empower and occupy our youths in productive ventures. Therefore, we shall encourage our youth to embrace technical and vocational education to acquire the skills they need to help themselves economically.
We are also introducing a programme that will require all companies handling major government projects to engage a certain number of unemployed youths on every project site to enable them to get hands-on training and experience to become qualified artisans to support the delivery of our numerous infrastructure projects while earning income during the construction period.
As you know, the economic prosperity of the State depends on the development of small and medium scale enterprises. Therefore, in addition to the opportunity of accessing credit facilities from the State's Microfinance Agency at low interest rates for small-scale enterprises, we are going to introduce various economic stimulus packages to create wealth and a lift our people out of poverty.
We also intend to start the development of the proposed Women Development Centre to advance the empowerment and economic growth of our women.
We shall also encourage, attract and support investors to establish businesses in the various sectors of our economy, including agriculture, energy, oil and gas, real estate and manufacturing to create jobs and other economic opportunities for our people.
Accordingly, we have proposed N6 billion for employment generation, N7 billion for women development and N2 billion to support youth development. In additional we will inject N1 billion into the State's Microfinance Agency to provide loans and support the development of small-scale enterprises in the State.
(6) Culture And Tourism
Rivers State is an acknowledged home of culture. In the past there was the annual cultural festival, also known as CarniRiv, which was rested few years ago. However, our cultural heritage was on display during the State's golden jubilee celebration. It is therefore our intention to revive and advance the State's social economy through culture and tourism going forward.
This we will do by reviving the annual cultural festival as well as hosting national and international cultural events. Already, the State has been granted the right to host this year's national cultural festival in October 2018. We shall also endeavor to complete the abandoned State's centre for arts and culture in Port Harcourt to enhance the development of arts, entertainment and culture in the State.
From the diversity of our landscape to tropical beaches, wildlife, cultures and historical monuments, Rivers State is also blessed with great tourists attraction sites. However, not much of this potential is exploited to enhance the economy of the State. Fortunately, our investments in hosting conferences and social events have turned Port Harcourt into becoming one of the most attractive and mots visited cities in the country for conferences, leisure and recreation.
Last year, we built the ultra modern Port Harcourt Pleasure Park to satisfy the recreational appetite of residents and visitors. Presently, we are expanding the recreation facilities to include a cinema and public restaurant.This, we believe will add more value and attract more patronage to that recreational facility.
We have made significant provisions in the 2018 budget to finance these and other projects to boost culture and tourism in the State.
(7) Sports Development
The role of sports in engaging and empowering youths cannot be over-emphasized. We recognized this fact and have from inception endeavoured to provide the necessary infrastructure for sports development. Thus, within this period, we ensured that the football pitch in AdokieAmiesemaka Stadium was ready for hosting international matches.
We are also renovating the Diete Spiff Sports (Civic) Centre. When completed, this facility will, once again, become useful for training our athletes for local and international competitions.
Late last year, the facility hosted the All Nigerian Wrestling completion. It has also been earmarked to host the African Wrestling Championships in February 2018.
In 2018, we will step up efforts to establish the Real Madrid Football Academy in the State to cultivate and develop football talents among our youths from the State and improve their economic wellbeing.
We will also continue to fund the State's football teams and support them to win laurels at national and continental for the State. For these and other activities for a comprehensive development of sports in the State, we propose to spend N2.5 billion for fiscal year 2018.
(8) Justice delivery
The judicial sector is so dear to our administration because of its importance to the advancement of peace and security as well as the socio-economic development of the State.
Last year, we built a new High Court building, completed another one for the Port Harcourt Division of the Federal High Court, started the multi-story courthouse for the Port Harcourt Division of the National Industrial Court, provided vehicles to all our judicial officers and started the construction of judicial quarters for judges.
This year we intend to complete all ongoing judicial projects and initiate fresh ones to advance our vision to make our judiciary one of the well resourced and productive in the country. We have accordingly provided N4.350 billion for the law and justice sector of the 2018 budget to further enhance the administration of justice in the State.
(9). Partnership with the Church
Rivers State is a Christian State and the Church remains our source of strength, support and protection as a Government and as a people. We must therefore continue to venerate and partner with the Church of God to advance God's progressive purposes for our State, because without Him, we all labourin vain.
Accordingly, we have decided to renew and strengthen our partnership with the Church of God in the State by proposing to establish a Trust Fund for the Church to administer to its needs. The sum of N1 billion has been proposed under this budget for this purpose.
Conclusion
Mr. Speaker, Honourable Members, distinguished guests, ladies and gentlemen; we all know what and how it was with Rivers State and our people prior to this administration. For years, lack of good governance prevented our economy from growing and stifled our collective progress.
However, we have in the past two and a half years demonstrated what is possible when a government is committed to solving the problems it inherited and advance the overall wellbeing of the people.
For us, our State deserves meaningful development and we must, as a Government, continue to do our best to deliver to our people. That is why we are offering a realistic budget for 2018, which takes a balanced and pragmatic approach towards solving the developmental challenges of our State and take it to the next level of transformation.
Moreover, at this time of national economic stagnation and uncertainties, the call of duty impels us to set aside our differences and work hard as a team to advance the priorities of our State and build a brighter future for all Rivers people.
It is in this positive spirit that I invite the Honourable Members of this Assembly, irrespective of party affiliation to dispassionately consider this budget and join forces with me in moving our State forward with the 2018 budget. Together, we can make Rivers State the land of our dreams where everyone who is willing to work hard can achieve their potential.
While thanking you for your unflinching cooperation and support, may I with the kind permission of Mr. Speaker,lay before this highly respected Assembly, the 2018 Budget proposal for your consideration and further action.
Thank you. God bless you all, God bless Rivers State.
RSG'll Not Tolerate FIRS' Attempt To Undermine Our Authority-Wike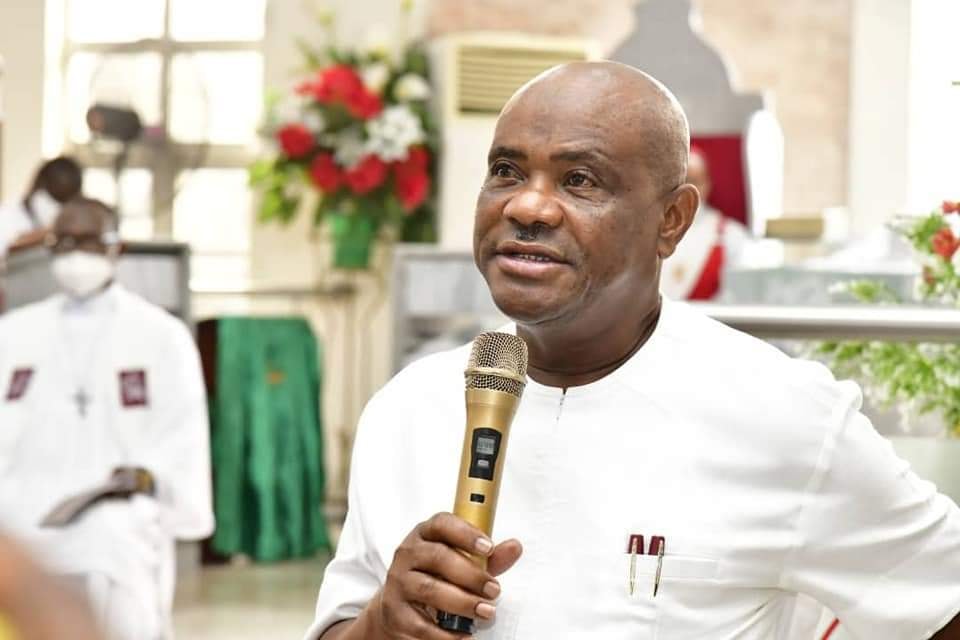 Being a text of the State wide Broadcast by the Executive Governor of Rivers State, Chief Nyesom Ezenwo Wike on Monday, September 6, 2021. Excerpts.
My dear people of Riv
ers State
As we all know, following the recent judgement of the Federal High Court, Port Harcourt, which upheld the constitutional right and authority of State Governments to impose, collect and utilize value added taxes (VAT) within their respective territorial jurisdictions, the Rivers State Government enacted the Rivers State Value Added Tax Law 2021 to regulate the effective administration of VAT in Rivers State.
As expected, the Federal Government, through the Federal Inland Revenue Service (FIRS), disagreed and filed an appeal coupled with a request for stay-of-execution of the judgment before the Federal High Court.
While the appeal was pending and without any stay-of-execution of the subsisting judgement, the FIRS went about to bully corporate bodies and business entities from paying the VAT to the Rivers State Government even when they knew that an appeal does not serve as a stay neither was there anything to stay in a declaratory judgement.
As a mere agency of the Federal Government without any political authority, the effrontery and impunity exhibited by the FIRS against the Rivers State Government was ill-advised and highly provocative.
However, being a government that believes in the rule of law, we decided on our own to suspend the enforcement of the Rivers State VAT Law 2021 pending the outcome of the FIRS's application for stay-of-execution.
Today, the FIRS has failed in its attempt to frustrate the enforcement of the State's Law on VAT with the Federal High Court's dismissal of its application for stay-of-execution of the judgement.
It is important to reiterate the fact that we did no wrong in exercising our legal right under our constitutional democracy to stop the continuing breach, denial and curtailment of the constitutional right of States to lawfully impose and collect value added and other related taxes within jurisdiction to the exclusion of the Federal Government.
And in doing so, our singular and progressive objective was to contribute to the advancement of fiscal federalism by enabling the federating States to explore and exploit their potential and capacity for generating greater internal revenues with which to fund their development goals and reduce the outdated over-reliance on pitiable Federal allocation and other handouts.
Naturally, some States with presently low economic activities and ethically restrictive social policies with economic implications may be adversely affected for now.
But, this is not our own making. Like the right to derivation, this is also a constitutional prescription, which we all swore as political leaders to respect and defend as the supreme law of the land.
Above all, fiscal federalism remains the right path to economic self-reliance and sustainability for all our States and the benefits derivable from this case by all the States in the long run far outweigh the immediate revenue loss that some States may presently suffer.
All that is required is for all of us to wear our thinking caps as elected Governors to collectively fight for the greater devolution of resources, responsibilities and powers to the federating States.
It is therefore very unfortunate that some State Governors led by that of Katsina State are vainly conspiring to truncate this progressive reality in favour of the inequitable status quo so that the Federal Government can continue to rob Peter to pay Paul as the nation's self-imposed tax master-general.
For us in Rivers State, we will continue to ensure and project our constitutional rights to access all possible resources we can take hold both within and outside our geographical boundaries to advance the progress of our State.
And with today's judgement, the way is now clear for the administration and enforcement of the Rivers State Value Added Tax Law 2021 across the entire State until otherwise decided and set aside by the Superior Courts.
Consequently, I hereby direct the Rivers State Revenue Service (RSRS) to ensure the full and total implementation and enforcement of this law against all corporate bodies, business entities and individuals with immediate effect.
All corporate bodies, business entities and individuals are advised to willingly, truthfully and promptly comply with their tax obligations under this law to avoid the full weight of the stipulated sanctions, including having their business premises sealed-up.
Let me warn that the Rivers State Government is fully in charge of the State and will not tolerate any further attempt by the FIRS to sabotage or undermine our authority to freely administer our tax and other related laws in our own State. Those who play with fire risk having their fingers burnt. Enough of the shenanigans.
I wish to further assure every resident that we shall as usual make effective use of the expected proceeds from this tax to accelerate the development of our State and improve the wellbeing of everyone.
Fellow citizens, let me also draw your attention to the alarming rate of transmission of the COVID-19 pandemic in our State.
The daily figures released by the NCDC show that both the transmission and death rates in the last two weeks have consistently been on a rising spiral because residents and visitors to the State have largely abandoned their responsibility to comply with the existing COVID-19 Protocols.
Clearly, we are headed for a serious health disaster of profound consequences if residents and visitors continue to behave as if the pandemic no longer exists or impotent in Rivers State.
This is a big lie and we cannot afford to continue to close our eyes to the dangers such irresponsible behaviour poses to the health, lives and livelihood of everyone.
Accordingly, I wish to remind residents of the subsisting protocols on regular washing of hands and use of alcohol-based sanitizer; maintaining social distancing; wearing of face masks at all public places, including transport vehicles and going for immediate testing and treatment whenever you notice any of the symptoms.
Furthermore, it has been proven that vaccinations are saving lives here and across the world and those refusing to take the vaccines for no certified medical reasons should know that they are endangering the rest of the citizens.
I therefore appeal to all residents to help protect yourself, your loved ones and the rest of the citizens by getting your jab at the designated health centres in the 23 Local Government Areas of the State as they become available.
I also appeal to religious leaders and churches to convince and encourage their followers and members to please go out and take the vaccines and comply with the covid-19 protocols in addition.
Although it remains our desire to keep the State open and allow citizens to go about their social, religious and economic activities unimpeded.
But we may be constrained to re-impose the suspended COVID-19 lockdown measures across the State if the transmission of the disease continues to increase beyond tolerable limits.
Finally, we wish to reiterate that the ongoing demolition of shanties was borne out of the compelling need to safeguard lives and property across the State.
Our objective, which is gradually achieving is to deny the criminals these sanctuaries and hideouts from which they embark on their criminal activities and safely return to.
We therefore refuse to be blackmailed by those unpatriotic elements who are trying to stir false ethnic, religious or tribal sentiments around our patriotic commitment to advance the safety and security of residents.
Furthermore, we refuse to be intimidated by such baseless pranks. Rather, we will not rest until we clear the State of all shanties wherever they are located and restore sanity to our environment and achieve a better sense of comfort and security for everyone.
Once again, thank you all for your support, prayer and understanding as we continue to work together to advance our collective security, peace and progress.
Thank you and may God bless Rivers State.
Wike, Face Of Nigeria's Democracy – Nsirim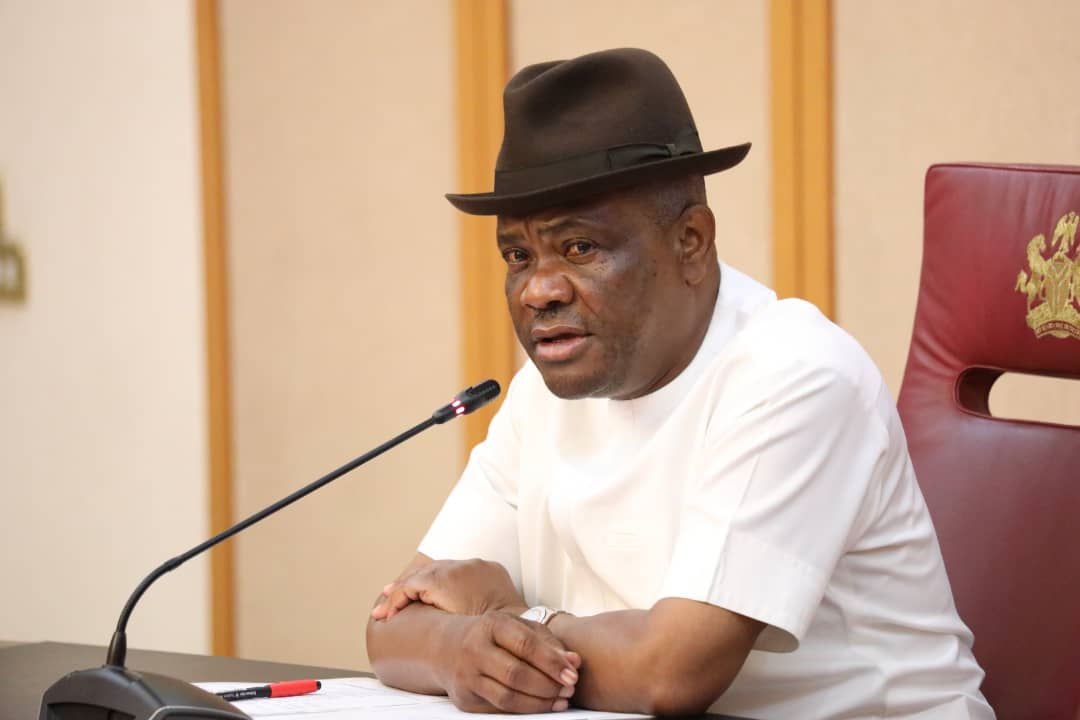 This is a text of a media briefing by the Rivers State Commissioner for Information and Communications, Pastor Paulinus Nsirim on the second phase of the advocacy campaign of #OurStateOurResponsibility message in Port Harcourt on Wednesday, September 1, 2021. Excerpts.
Protocol
I most heartily welcome you all to this media briefing aimed at bringing you up to speed on the advocacy campaign with hash tag #OurStateOurReponsibility.
You may recall that on the 31st of July, 2019, the Rivers State Ministry of Information and Communications commenced an advocacy initiative with the hash tag #OurStateOurResponsibility campaign aimed at mobilising those living and doing business in the State to join hands with the government to change the negative narratives about our dear State.
The initiative is aimed at promoting the giant strides of the administration of His Excellency, Governor Nyesom Ezenwo Wike and showcasing the proud heritage of a people known for their traditional hospitality.
Two years after we rolled out the advocacy campaign, it is gratifying to note and appreciate the overwhelming and massive buy-in by people from all walks of life resident in Rivers State. We are glad to report that indeed the people of Rivers State, including non-indigenes who reside and do business here, proudly received and took ownership of the message of the advocacy campaign.
Thus, having noted the high level of reception of the message of the campaign, the Ministry is now ready to launch into a second phase of the advocacy campaign which aims at taking further steps to plant the message in the hearts of our citizens, both young and old, with the overall aim of ensuring that everyone becomes a major stakeholder in the Rivers State project and portraying the State in its true positive status as the most hospitable in Nigeria.
To this end, the State Ministry of Information and Communications is entering into a second phase of the advocacy campaign which would involve input from members of the public in line with our philosophy of ensuring a further buy-in from all stakeholders.The second phase of the advocacy campaign would stretch beyond solidarity campaign to engage residents of the State on essay writing, theme song, skits and short film competitions which would attract cash prizes.
The essay competition which would centre on the #OurStateOurResponsibility is aimed at inculcating in the minds of our young ones the ideas and ideals behind the advocacy campaign, as future drivers of the advocacy. It would be open for youths between the ages of 16 – 25 years. They would be required to write an essay of between 250 – 500 words, in their own handwriting, which they would scan and forward to this email address: rsministryofinformationandcoms@gmail.com within two weeks from Thursday, 2nd September, 2021. The deadline for the submission of the essays is on Wednesday, 15th September, 2021.
To ensure originality and transparency of the exercise, twenty three best scripts would be selected by judges and the chosen participants would be required to appear physically for a second round of essay writing at the Ministry of Information and Communications on Wednesday, 22nd September, 2021.
As an incentive, the Ministry of Information and Communications has earmarked cash prizes for the first, second and third place winners of the essay competition, while the best essay would attract a Fifty Thousand Naira cash prize, the second and third placed winners would smile home with Thirty Thousand Naira and Twenty Thousand Naira respectively. There would also be consolation prizes for the fourth, fifth and sixth placed participants. In addition to the cash prizes, the winners would also be presented with memorable plaques for their efforts on October 4, 2021.
In furtherance to creating more awareness that will give greater visibility to the #OurStateOurResponsibility advocacy campaign, the Ministry would also call for entries from members of the public, including members of the Advertisers Practitioners Council of Nigeria, Port Harcourt Chapter, for the theme song selection, skit competition and a short film competition, centred around the hash tag.
While the skit is not expected to go beyond sixty seconds, the theme song would be between three to five minutes long and would be judged based on the lyrics, creativity, rhythm and originality of the work.
Apart from the monetary incentives that would accompany the best of each category, the works would receive reviews on the media platforms of the Rivers State Ministry of Information and Communications, plaques would also be presented to the winners. Moreover, winners of the various categories would become Ambassadors of the Ministry of Information and Communications and would be specially invited in all activities of the Ministry for the quarter (three months) of their reign.
Gentlemen of the Press, you would recall that when we first embarked on this advocacy campaign which took us round on visits to different media organisations, traditional rulers, various professional bodies and associations, including faith-based organizations, our mission was clear. It was focused on etching into the psyche of all those living and doing business in the State to know that Rivers State belongs to them and therefore the need for them to uphold the virtues that portray the State in good light and counter the evil political, religious and ethnic bigots whose stock in trade is to run the State down.
As you can attest, the performance of His Excellency, Chief Nyesom Ezenwo Wike in his six years of governance of the State has been remarkable in so many positive ways. The avalanche of projects commissioned and flaggedoff in the last two months gives credence to the fact that Governor Nyesom Wike remains the hope of Nigerians that democracy can actually work to favour the common man.
When we started this advocacy campaign, we promised it was going to endure for a long time. We were clear of the direction we were headed and we are glad to say that it has been worth the effort.
It is our fervent hope that this second phase would bring even greater success as the Ministry is poised to let the world know the truth about Rivers State and for our people to tell our story in a way that would counter the mischief of a few who are overwhelmed by the achievements recorded by the present administration ably led by Nigeria's face of democracy Chief Nyesom Ezenwo Wike. 
I thank you for your attention.
Delivering Quality Projects, Soul Of My Administration-Wike
Being a text of Governor Nyesom Wike's address at the presentation of the six years progress report to mark the 2nd year of his second tenure on Monday, July 12, 2021.
Excerpts.
Protocol,
As you know, our government was first inaugurated on the 29th of May 2015 with a four years' mandate. When it ended, we sought for and got a renewal in 2019 to continue in office for a second and final term.
The 29th of May 2021 therefore marked two historic milestones in our government. First, it marked the 2nd anniversary of our second term in office and second, it also meant that we have been in office for six consecutive years.
First of all, I wish to thank God Almighty for the grace to lead our State for the last six years and the strength, wisdom and enablement to deliver our vision of progress and transformation to the good people of Rivers State in the midst of very daunting challenges.
For us, our duty is to govern, and govern well. But it is for the people to judge whether we have done well or not taking all the circumstances into consideration.
That is why we have gathered our people to, yet again,present to you our account of stewardship for the last six years.
Let me therefore welcome and thank you all for honouring our invitation to this important accountability event as I proceed with my presentation.
Precisely six weeks ago, we kick-started the celebration of the second anniversary of our second term in office with the flagging-off and commissioning of new and completed projects.
For 40 days, we traversed the length and breadth of the State to either commission or flag-off various development projects cutting across different socio-economic sectors, including roads, bridges, education, healthcare, housing, social welfare, sports and rural development.
The entire nation was witness to this phenomenal harvest of projects in Rivers State as the sounds and sights of the happy and grateful beneficiary institutions, communities and people were beamed on live telecasts.
You may wish to recall that this is rather the third phase of the series of project commissioning events that our government has carried out since late December 2020.
Before you, or shortly to be distributed to you, is a compendium of 536 pages, which captures the fundamental achievements of our administration in the last six years in road infrastructure, rural development, economic progress, education, healthcare, housing, administration of justice, security,agriculture, social welfare, sports,as well as culture and tourism.
Going through this compendium, you will see, with facts and evidence,the claims and assertions on what we have delivered in practical terms to advance the progress of our State and well being of our people in the last six years.
From the very beginning, we stated that the mission of our administration was to mobilize and deploy all available resources to build a State that works for everyone; a State that every Rivers person and residents can all be proud of and be happy to live and raise their children.
We reaffirmed this commitment during our second inauguration and further pledged to continue to build on the foundations already laid to make our State a land of peace, justice and development.
We promised to continue to grow our economy, expand our revenue base and create viable economic opportunities for everyone to explore for the benefit of everyone and to the exclusion of no one.
We promised to continue to deliver on our equitable development agenda that guarantees the spread of public goods and services, including quality socio-economic infrastructure such as roads, bridges, health and education facilities to all parts of the State.
We also promised to continue to advance the progress of our rural communities with modern internal roads and other social amenities to spur their economic viability and stem the rural-urban drift.
We also promised to deliver some specific important roads and projects, including the long awaited trans-Kalabari road and the Ogoni – Andoni – Opobo unity road.
We further promised to continue to transform and elevate the infrastructural status of our capital city, Port Harcourt and the adjourning territories with our urban renewal programme and make Rivers State one of the preferred business and leisure destinations in Africa.
We also promised to continue with our responsibility to build a virile judicial system, support the security agencies to protect lives and property and make Rivers State more safe, convenient and welcoming for residents, investors and tourists.
It is six years into our journey of renewal, transformation and consolidation; a journey to build a new Rivers State with a better life and future for the present and generations unborn, and we are very proud with what we have so far accomplished.
Recall that we came into office at a time the national economy was and is still in turmoil with much reduced revenues accruing to the State governments.
You also know that we inherited a State with visibly decrepit infrastructure, litany of abandoned projects coupled with a hopeless economic and security situation as businesses were closing shops in their numbers.
Everyone knew that Rivers State, prior to our administration in 2015,was asphyxiated and in urgent need for the restorative oxygen of rehabilitation, reconstruction and renewal.
But with determination, commitment to purpose and prudent management of available resources, we have drastically changed the development trajectory of the State for the better with many more progress to be delivered before we exit the stage for the next government.
Most of you, if not all, will agree with us that fulfilling promises and delivering quality projects is the mind, body and soul of our administration.
From the economy to the provision of roads, security, and administration of justice to the provision of education, healthcare, housing, rural development, and in the advancement of sports, social welfare, culture, recreation and tourism, the constant, consistent and recurrent narratives of the last six years under our watch have been unprecedented delivery of projects, transformation and progress.
Our economy has not just recovered from regression; it has grown and far more robust, stronger and generating greater revenues for government now than when we came in six years ago.
Although the long failing national economy continues to be drag on our own growth prospects and projections, the fiscal policies and measures we have put in place have and will continue to sustain and increase our economy to create more opportunities for business, jobs and empowerment.
The Rivers Cassava Processing Company alone is a game changer in the long-subdued potential of making Rivers State the foremost hub in cassava production in Nigeria. We will leverage on this facility as well as the cassava value chain to create wealth, income and jobs for our teaming youths who are willing to take to the business of agriculture.
Our performance in the provision of quality infrastructure, especially roads, has generally been described as phenomenal with the echoes being felt, heard and commended everywhere across the nation.
With over a thousand kilometres of Trunk-A roads already delivered, no government has increased and improved the State's road networks and connected as many communities to the State capital and other parts of the State with good quality roads as we have done in the last six years.
We will be happy to be contradicted, if any, but it is rather humbling to say that, not even the Federal Government, has embarked on the simultaneous construction of ten arterial flyovers, with three already commissioned, and the others at various stages of completion,to improve connectivity and traffic flow within a record period of two years as our administration has done.
Today, we have efficiently reconstructed and regenerated the entire road networks at the Old Government Reservation Area, Amadi Flats and substantial parts of new Government Reservation Area in Port Harcourt and Obio/Akpor Local Government Areas to further improve connectivity, restore environmental sanity and enhance the socio-economic conditions of the population that live and do business in these areas.
It is historic that the ancient coastal community of Opobo has been connected to the rest of the State and the country by a tarred road and we are as excited as the good people of Opobo for being the government that ensured this glorious reality in the infrastructure and socio-economic lives of this important and famous community after one and half century of existence, 61 years after Nigeria's independence and 54 years after the creation of Rivers State.
Again, with us, the construction of phase one of the trans-Kalabari road is underway while the remaining portions of the Ogoni-Andoni would soon be completed to connect the coastal communities of Ngo, Ikuru and other towns along that way after decades of impossibility by the previous governments.
As at the last count, we have turned and transformed not less than 18 major single lane roads, including Igwuruta – Chokocho road, Saapkenwa – Bori road, Tam David West Boulevard, Rumuokwurishi – Eneka – Igwuruta road, Reumepirikom – Rumuolumeni road, Rebisi – Trans-Amadi – Oginigba road, Justice Iche Nduroad, Eagle Island – Illoabuchi road, Elelenwo – Akpajo road, Birabi road, Emeyal road, Tombia road, Forces Avenue, Olumeni road, Abacha road, and Harley street to dual carriage ways with street lights, pedestrian walkways and covered drains, while the dualization of, Ahoada – Omoku, and Egbema Omoku roads is also underway.
Even now, a lot of roads connecting and interconnecting several more communities across the State, including Phase one of the Ahoada – Omoku dual carriage way, the Bori – Kono dual carriage way, the Eastern bypass – Ogbum-nu-Abali dual carriage way, the Ezimgbu dual carriage way, the Tombia Extention dualization, the Woji – Aleto – Alesa road and the Wakama – Ogu – Bolo road, are underway. These roads and many more would be delivered to further expand the State's existing road networks in the next one year.
Similarly, we have continued to step-up investments in the provision of internal roads, jetties, land reclamation, water and shore protection as part of our new development deal for the rural areas across Rivers State.
Elele-Alimini, Isiokpo, Rumuche, Okochiri, Amadi-Ama, Omoku, Odiokwu Bolo and some others now have a new lease of social and economic life with the internal roads we have provided, while those for Ogbakiri, Omerelu, Okochiri phase 2, Omagwa and Igwuruta are also already underway.
The reconstructed Bonny/Bille Waterside and the Okrika, Isaka and Witt and Bush Jetties are some of our interventions in the transport sector serving the social, economic and commuting interests of our people in the riverine communities.
Furthermore, we have reclaimed vast swathes of sand-filled land for some of the coastal communities, including Abalama, Bakana, and Kulato advance their development, just as, we have also started the sand filling of 55 and 42 hectares of reclaimed land for Abonnema/Obonnoma and Okrika communities respectively to drive the growth and expansion of these ancient and major communities. Last week Saturday, we further committed the government to sand-fill 25 hectares of land for Ogu community.
Also, construction has resumed on the shore protection works at Aze-Azaga, Isukwa, Owikwu, Obiofu and Utu communities in Ogba/Egbema/Ndoni Local Government Area to prevent the continuous erosion of their shorelines.
The justice sector is another important area that has received special and consistent attention from our government. In the last six years, we have built, furnished and equipped both State and Federal Courts, provided life-long accommodation for all State Judges and enhanced their movements and comfort with new official vehicles as well as built official residences for judges of all Federal Courts in the State.
The new Rivers State High Court complex, the new Federal High Court, the New National Industrial Court, the new Court of Appeal complex, and the new judges' quarters for the State and Federal Courts all testify to what we have structurally achieved for both the State and Federal Judiciaries in Rivers State.
We have also automated the case management system, ensured the employment of more Judges and Magistrates and sustained the administrative and financial autonomy of the State's judiciary.
Contrary to the chaos we inherited, there is no doubt that the justice system in Rivers State has been restored and what we have now is a system that meets international standards; a judiciary that is working well in advancing the administration of justice and contributing to the socio-economic progress of our State.
Our development agenda also prioritizes the provision and access to quality education and healthcare.This is why funding for education and healthcare delivery have always been next in quantum only to road infrastructure in our annual capital budgets, since 2015.
With the increased funding we have provided over 1200 classrooms and nearly 14,000 desks to over 200 primary and junior secondary schools. We have also reconstructed, furnished and equipped several secondary schools with modern classrooms, laboratories, libraries, sports facilities, staff quarters and paved interconnecting road networks.
We have continued to implement our free primary and secondary education policy with the payment of WASCE, NECO and JAMB examination fees in public secondary schools as well as stopped the collection of illegal levies by school administrators.
As a result of the concrete and targeted interventions, the education system is becoming more and more effective and qualitative in the State with enrollment and transition rates of over 98 per cent, while over 80 per cent have consistently recorded 5 credits and above pass rates, including Mathematics and English in WASCE since 2015.
At the tertiary level, we have elevated the structural quality of our tertiary institutions with new faculty, administrative and other buildings, strengthened the governance systems and enhanced staff welfare with the new salary structure.
Apart from the College of Medical Sciences, we have also implemented a multi-campus structure for the Rivers State University with the establishment of new campuses at Emohua, Ahoada and Etche Local Government Areas,thereby increasing the carrying capacity of the University and providing more access to quality tertiary education for our children.
Equally worthy of note is the approval we have received and our commitment to deliver the Port Harcourt Campus of the Nigerian Law School in the next six months to advance legal education in the State. I wish to reassure you that the Port Harcourt Campus will be the best Law School campus in Nigeria.
In the health sector, we are also very pleased with the progress we have made so far. In the last six years, we have built some new primary healthcare centres for under-served communities, renovated some existing primary health centres and general hospitals, commissioned the 132-bed Mother and Child specialist hospital, established the Rivers State University Teaching Hospital, built the senior doctors quarters and rebuilt and upgraded the Government House Specialist Clinic, while a junior doctors quarters is also under construction.
(more…)