2018 Budget Geared Towards Eliminating Deficits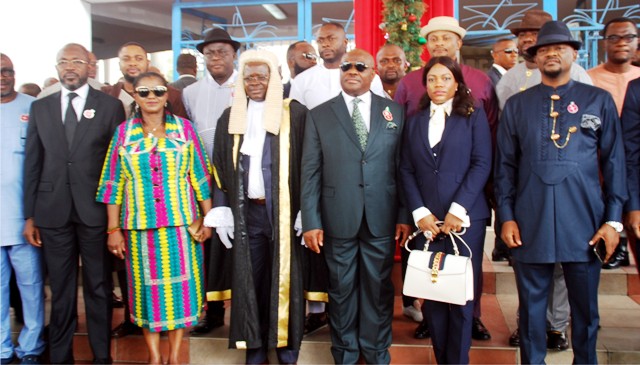 Being a text of the speech delivered by His Excellency, Nyesom Ezenwo Wike, CON, Governor, Rivers State on the occasion of the presentation of the 2018 Budget Estimates to the Rivers State House of Assembly on Thursday, January 11, 2018. Excerpts.
Mr. speaker, honourable
members, distinguished guests, ladies and gentlemen, it is an honourto stand,once again, before this August Assembly, to present our Budget for fiscal year 2018. Before I proceed with my presentation, let me take a moment to appreciate you all for your trust and thank you in return for your commitment to the success of both our administration and the progress of our State.
After 50 years of existence, Rivers State should by now be a prosperous land where everyone has access to the good life, where our people can find good jobs or do profitable businesses, and where economic opportunities are available for everyone.
But no matter the limitations that have held us back, I have always believed in the boundless potential of our State,and with our human and material resources, a brighter future is possible for everyone. I am sure; all of you also share in this optimism .
As an elected government, the electorates that voted us into power want to see progress rather than excuses. That was why when I became Governor, I promised that it would never be business as usual because we cannot be seen to be doing things the same way and expect different results.
Two and a half years after receiving the people's mandate, I feel greatly elated at the achievements we have recorded and the progress we have made as a people despite the many and serious challenges we faced from the very beginning.
Over the last two and half years, we have rebuilt and expanded our road infrastructure to an extent never before witnessed in the history of the State. Indeed, we are clearly on our way to realizing our objectives on reducing the existing gap on the provision of road infrastructure for the State.
For us, there can be no greater interest than safeguarding the future of our children with quality education.Today, we have stopped our kids from learning in dilapidated school buildings and expanded access to tertiary education.
We have made targeted interventions in the various sectors of our economic and social life, including security and healthcare with stimulating outcomes. Today, our State is back to economic stability and reckoned as the most fiscally responsibly State in the country. We achieved this by eliminating wastages and bringing transparency and accountability to the management of public resources.
Yes, we cannot achieve every thing we set out to achieve but we are quite satisfied with the responsible and practical steps we have taken in the last few years to achieve our development goals for the State.
Mr. Speaker, honourble members, and distinguished guests, in 2017, the approved total budget for the State was 470,000,000, 000.00 (Four Hundred and seventy billion naira only, which was to be financed from the following sources: 2016 closing balance of N16.1 billion,Federal Accounts Allocation Committee (FAAC) receipts of N23, 000,000,000.00; 13% Mineral Fund of N102, 000,000, 000.00; Value Added Tax (VAT) of N16, 000,000, 000.00; Refund from Paris Club debts of N70, 000,000,000.00; Exchange gain and capital receipts of 8,400,000,000.00; as well as a credit of N65 billion and an Internally Generated Revenue (IGR) of N134, 000,000,000.00
However, aggregate revenue receipts as at 31stDecember 2017 were N278, 232,272,381.28 only, representing only 69 per cent of total projected revenue. This left us with a shortfall of over N192 billion.
The revenue realised in 2017 was spent as follows: N64, 215,507,888.15 on payment of salaries; N12, 534,195,498.00 on Overhead, and N10, 121,800,301.27 on Pensions on the recurrent side. On the capital side, a total of N155, 193,589.025.05 representing 63 per cent of actual receipts was spenT on capital projectst
Despite the sharp shortfalls in revenue receipts, we resisted the temptations of funding the budget through borrowing because it would make no economic sense to spend more than what we earned and plunge the State into unnecessary debts.
In stead, we were able to efficiently utilize available resources to successfully deliver on most of our projects and expenditure targets for the year.On the aggregate, the 2017 budget recorded about 74 per cent performance, which was a significant improvement over that of 2016.
Mr. Speaker, Honourable Members, distinguished guests, ladies and gentlemen, although we are making steady, focused and verifiable progress, there are still a lot of work to be done to make Rivers State work better and profitable for everybody. And it is in furtherance of this purpose that I have come to present the budget of our State for this Fiscal Year.
The 2018 Budget Estimates
Mr. Speaker, honourable members, distinguished guests, ladies and gentlemen; the projected revenue for Rivers State for the 2018 Fiscal Year is N510, 000,000,000.00 (Five Hundred and Ten Billion Naira) only.
In assembling this budget, we were guided by the need to consolidate and advance our investments in infrastructure, education, healthcare, and security, as well as in growing the economy to create jobs and empower our people. Hence, it is christened: "Budget of Consolidation, advancement and empowerment."
To this end, the priorities of this budget are aimed at achieving four major goals. First, is to grow and expand the economy to attract investments and create jobs for our people.Second, to strengthen and advance educational opportunities for our children and deliver quality healthcare to all residents.Third, to improve the safety, security and general wellbeing of all Rivers people, including residents and visitors; and finally, to ensure the completion of all ongoing projects that have reached advanced stages of completion.
Financing the 2018 Budget
Mr. Speaker, honourable members, distinguished guests, ladies and gentlemen, the 2018 budget will be funded from the following usual sources:
S/N Projected revenue
1 FAAC N40, 000,000,000.00
2. 13% oil minerals fund N120, 000,000,000.00
3 VAT N6, 000,000,000.00
4 Internally Generated Rev- enue 132,000,000,000.00
5 Reimbursements 70,000,000,000.00
6 Domestic/International Credits 70,000,000,000,000.
7 Capital receipts 20,000,000,000.00
20. The proposed revenue will be spent as follows:
(a) Recurrent Expenditure – N132 billion
(b) Capital Expenditure – N379, 997,687,404.00
This gives a capital to recurrent expenditure ratio of 75 to 25 percent respectively.The substantial increase in capital over recurrent expenditure, once again, underscores our commitment to direct substantial resources to the critical growth sectors of our economy.
It is important to note that we have prepared the budget with conservative revenue projections and assumptions, although we still choose to be bullish with our projections for IGR despite our failure to meet the anticipated targets in 2017.
Notwithstanding, what we have is a balanced budget that is geared towards eliminating our structural deficits and put our economy on a sustainable growth path by effectively funding the State's basic priorities.
We are worried about the fact that, for now, our IGR can only fund about 30 per cent of the budget. This shows that our economy and rate of development is still too dependent on revenue receipts from the Federation account, which to say the least, is quite unhealthy and unacceptable.
Therefore, besides addressing the challenges associated with poor fiscal performance and aggregated budget deficits, we have set for ourselves the task of diversifying our economy, attracting investments and ensuring that IGR forms not less than 60 per cent of the State's tzotal budgetary purse in the next three years.
To this end, we have given the matching orders to the Ministry of Finance, the State's Internal Revenue Service and all revenue generating ministries, departments and agencies to seal all leakages, improve efficiency and ensure timely collection of all State revenues from all legitimate sources as authorized by State and Federal Laws.
With this approach and effective monitoring, we believe that the State's IGR will greatly improve from this year and onwards and we would sooner than later become a self-reliant, vibrant and self-sustaining economy.
Sectoral allocations
(1) Investment in Infrastructure
Mr. Speaker, and honourable members, the provision of first-class infrastructure remains the cardinal identity of our administration. The fact that we have done a lot in this area is incontestable. In the last two and half years, we have completed over 380 kilometers of roads, while work on other roads measuring approximately 350 kilometers is ongoing throughout the State.
And so, our commitment this year is to sustain the tempo and complete most of the ongoing road projects. Specifically, some of the road projects we intend to deliver this fiscal year, include:
· Dualization of Sapkenwa – Bori road;
· Dualization of Slaughter – Trans Amadi – Garrison road;
· Dualization of Elelenwo – Akpajo road
· Dualization of Oil mill – Woji – Elelenwo – Akpajo road
· Dualization of Professor Tam David West (Obiriikwerre – Airport) road;
· The Andoni – Opobo (Unity) road; and
· Internal road network in Abonnema in Akuku Toru Local Government Area, AmadiAma in Port Harcourt Local Government Area, Okochiri in Okrika Local Government AreaElele, and isiokpo in Ikwerre Local Government Area, among others.
Other key projects also earmarked for delivery in 2018:
· Bonny – Bile Waterside jetty;
· Mile one market, phase 2;
· Reclamation works in Abalama in Asari Toru Local Government Area, Ogu town in Ogu/Bolo Local Government Area, Bakana in DegemaLocal Government Area, and Ogbumnabali in Port Harcourt Local Government Area;
· Constituency projects;
· Real Madrid Football Academy;
· Luxury living quarters for Judicial Officers from the State, among other projects; and the
· Cinema and restaurant project in the Pleasure Park among other projects
In addition, we shall also start some new projects, including the Women Development Centre the new world-class international conference centre, and roads.
A total portfolio of N90 billion and N35 billion has been allocated to the Ministry of Works and the Special Projects Bureau respectively to fund the delivery of capital projects in this year's budget.
(2) Quality Education
For us, all children deserve quality education that will prepare them for a better future. Our plan therefore is to ensure that every public school is of high quality and we have since started to take the necessary steps to achieve this objective. For instance, last year, we invested significant sums of money to revamp and reposition the education sector.
As a result, record number of 180 primary schools was comprehensively rehabilitated to provide our kids with quality education in our public schools. Work on the upgrade, remodeling and furnishing of Government Girls Secondary School, Rumuokwuta in Obio/Akpor Local Government Area, Birabi Memorial Grammar School, Bori in Khana Local Government Area, Nyemoni Grammar School, Abonnema in Akuku Toru Local Government Area, and Government Secondary School, Ogu in Ogu/Bolo Local Government Area are almost completed. Renovation and reconstruction work are also ongoing in Bonny National Grammar School, Bonny in Bonny Local Government Area, Government Secondary School, Okarki in Ahoada West Local Government Area, Community Secondary School, Ubima in Ikwerre Local Government Area, WesternAhoada Central High School, Ahoada in Ahoada East Local Government Area, Government Secondary School, Abua in Abua/Odual Local Government Area, Community Secondary School, Bille in Akuku Toru Local Government Area, Model Primary School, Emillighan in Abua/Odual Local Government Area, Model primary School, Mgbosimini, Rumueme in Obio/Akpor Local Government Area, Model Primary School, Ebara in Etche Local Government Area, Community Primary School, Oroworokwo, as well as Government Secondary School, Onne in Eleme Local Government Area and Government Secondary School, Obuama in Degema Local Government Area.
35. Also, besides paying WAEC fees and underwriting the administration charges of NECO to enable our children to easily register for these examinations,some of the upgraded schools have started receiving supplies of new science equipment.
36. In the same vein, we have done a lot to improve access and quality in the tertiary education sector. Some of our achievements in this regard include, strengthening the legal and regulatory framework of for the Rivers State University, the Ignatius AjuruUniverstiy of Education, the ElechiAmadi Polytechnic and the Kenule Beeson Saro-Wiwa Polytechnic, Bori, providing academic infrastructures and ensuring full accreditation for their programmes.
At the Rivers State University we completed and commissioned new faculty buildings for the faculty of Management Sciences and Faculty of Environmental Sciences and released funds for the completion of the Faculty of Science and Technical Education and Faculty of Medical Sciences buildings.
This year, we will continue with our push to restore the education system at all levels with new investments. We shall also continue to take steps to identify and address the constraints of the system, including the quality of private schools, teacher-students ratios, examination malpractices, teacher quality, indiscipline and poor work attitude by school heads and administrators.
Accordingly, we are devoting N50 billion to fund the education sector for the 2018 fiscal year. This sum is N20 billion more than that of 2017. In addition, we have proposed a capital grant of N500 million to each of our tertiary institutions to bolster infrastructural development and improve quality.
Apart from proposing the sum of N2 billion for the provision of scholarships for critical areas of the State's manpower needs, we have also proposed to set aside another N2 billion to partner, encourage and support the development of private universities and improve access to tertiary education for Rivers indigenes in the State.
(3) Quality Healthcare Delivery
Mr. Speaker and Honourable Members, the ongoing restoration efforts of our administration in the health sector have started having the desired impact. The recently reconstructed and re-equipped Abua General Hospital in Abua/Odual Local Government Area is now serving the health needs of our people around that axis of the State.
Also, we have almost completed the reconstruction work and awarded contracts to re-equip the 12 other general hospitals in Nchia in Eleme Local Government Area, Isiokpor in Ikwerre Local Government Area, Abonnema in Akuku Toru Local Government Area, Bodo in Gokana Local Government Area, Opobo in Opobo/Nkoro Local Local Government Area, Eberi in Omuma Local Government Area, Buguma in Asari Toru Local Government Area, Okrika in Okrika Local Government Local Government Area, and the Psychiatric hospital, Rumuigbo in in Obio/Akpor Local Government Area.
Furthermore, construction work on the Mother and Child hospital as well as the regional referral hospitals in Bori in Khana Local Government Area, Ahoada in Ahoada-East Local Government Area, Omoku in Ogba/Egbema/Ndoni Local Government Area, Okehi in EtcheLocal Government Area and Degemain Degema Local Government Area as well as the doctors' quarters at Old GRA Port Harcourt have reached advanced stages of completion. The same is true of the upgrading and re-equipping of the orthopaedic ward at the Braithwaite Memorial Hospital, which has been designated to serve as teaching hospital for the medical students at the Rivers State University.
This fiscal year, our plan is to complete all ongoing projects in the health sector to boost the provision of health services in the State. We also intend to reconstruct, equip and ensure the full accreditation of programmes in the Rivers State College of Health Science and Technology as well as the School of Nursing.
All things being equal, we shall also finalize the legal framework for the introduction of the contributory health insurance scheme to enhance access to health services for all residents who subscribes to the proposed scheme.
Consequently, we are providing the sum of N30 billion to enhance all aspects of the healthcare delivery system in the State, including the provision of health infrastructure for health institutions, recruitment and training of medical doctors and other healthcare personnel, refurbishing and equipping our primary healthcare centres, providing vaccines for routine immunization against child killer diseases, as well as in carrying out education and sensitization programmes on reproductive, maternal, neonatal and child healthcare.
(4) Provision of Security
Mr. Speaker and honourable members, our commitment towards keeping Rivers State peaceful, safe and secure for all residents remains very strong. To this end, we will continue to prioritize the provision of security and confront those who dare to undermine our resolve and efforts in this regard.
Consequently, we shall continue to invest in providing material and logistical support, including purchasing additional patrol vehicles and other equipment, for the security agencies to enforce the law and secure the State. We have therefore made significant provisions in the 2018 budget to enable us discharge our security responsibilities to the law enforcement agencies and the people of Rivers State.
We have also approved the establishment of the Rivers State Neighbourhood Safety Corps to further enhance the security in the State. When fully established and operational, the corps will have the responsibility to collaborate with the security agencies to combat crime and cultism in our communities and neighbourhoods. The State Executive Council has already approved the bill to give effect to this initiative, which we shall soon transmit for the consideration of the House of Assembly and passing into law. The N22 billion we have proposed in the 2018 budget for security operations will also take care of the setting-up and operationalization of this agency.
(5)Empowerment programmes
Mr, Speaker, Honourable Members, distinguished guests, ladies and gentlemen; we are highly worried about the high level of youth unemployment and poverty among our people. We have accordingly decided to prioritize empowerment and poverty reduction in the State through multi-dimensional approach.
First of all, we consider technical education as an important tool to empower and occupy our youths in productive ventures. Therefore, we shall encourage our youth to embrace technical and vocational education to acquire the skills they need to help themselves economically.
We are also introducing a programme that will require all companies handling major government projects to engage a certain number of unemployed youths on every project site to enable them to get hands-on training and experience to become qualified artisans to support the delivery of our numerous infrastructure projects while earning income during the construction period.
As you know, the economic prosperity of the State depends on the development of small and medium scale enterprises. Therefore, in addition to the opportunity of accessing credit facilities from the State's Microfinance Agency at low interest rates for small-scale enterprises, we are going to introduce various economic stimulus packages to create wealth and a lift our people out of poverty.
We also intend to start the development of the proposed Women Development Centre to advance the empowerment and economic growth of our women.
We shall also encourage, attract and support investors to establish businesses in the various sectors of our economy, including agriculture, energy, oil and gas, real estate and manufacturing to create jobs and other economic opportunities for our people.
Accordingly, we have proposed N6 billion for employment generation, N7 billion for women development and N2 billion to support youth development. In additional we will inject N1 billion into the State's Microfinance Agency to provide loans and support the development of small-scale enterprises in the State.
(6) Culture And Tourism
Rivers State is an acknowledged home of culture. In the past there was the annual cultural festival, also known as CarniRiv, which was rested few years ago. However, our cultural heritage was on display during the State's golden jubilee celebration. It is therefore our intention to revive and advance the State's social economy through culture and tourism going forward.
This we will do by reviving the annual cultural festival as well as hosting national and international cultural events. Already, the State has been granted the right to host this year's national cultural festival in October 2018. We shall also endeavor to complete the abandoned State's centre for arts and culture in Port Harcourt to enhance the development of arts, entertainment and culture in the State.
From the diversity of our landscape to tropical beaches, wildlife, cultures and historical monuments, Rivers State is also blessed with great tourists attraction sites. However, not much of this potential is exploited to enhance the economy of the State. Fortunately, our investments in hosting conferences and social events have turned Port Harcourt into becoming one of the most attractive and mots visited cities in the country for conferences, leisure and recreation.
Last year, we built the ultra modern Port Harcourt Pleasure Park to satisfy the recreational appetite of residents and visitors. Presently, we are expanding the recreation facilities to include a cinema and public restaurant.This, we believe will add more value and attract more patronage to that recreational facility.
We have made significant provisions in the 2018 budget to finance these and other projects to boost culture and tourism in the State.
(7) Sports Development
The role of sports in engaging and empowering youths cannot be over-emphasized. We recognized this fact and have from inception endeavoured to provide the necessary infrastructure for sports development. Thus, within this period, we ensured that the football pitch in AdokieAmiesemaka Stadium was ready for hosting international matches.
We are also renovating the Diete Spiff Sports (Civic) Centre. When completed, this facility will, once again, become useful for training our athletes for local and international competitions.
Late last year, the facility hosted the All Nigerian Wrestling completion. It has also been earmarked to host the African Wrestling Championships in February 2018.
In 2018, we will step up efforts to establish the Real Madrid Football Academy in the State to cultivate and develop football talents among our youths from the State and improve their economic wellbeing.
We will also continue to fund the State's football teams and support them to win laurels at national and continental for the State. For these and other activities for a comprehensive development of sports in the State, we propose to spend N2.5 billion for fiscal year 2018.
(8) Justice delivery
The judicial sector is so dear to our administration because of its importance to the advancement of peace and security as well as the socio-economic development of the State.
Last year, we built a new High Court building, completed another one for the Port Harcourt Division of the Federal High Court, started the multi-story courthouse for the Port Harcourt Division of the National Industrial Court, provided vehicles to all our judicial officers and started the construction of judicial quarters for judges.
This year we intend to complete all ongoing judicial projects and initiate fresh ones to advance our vision to make our judiciary one of the well resourced and productive in the country. We have accordingly provided N4.350 billion for the law and justice sector of the 2018 budget to further enhance the administration of justice in the State.
(9). Partnership with the Church
Rivers State is a Christian State and the Church remains our source of strength, support and protection as a Government and as a people. We must therefore continue to venerate and partner with the Church of God to advance God's progressive purposes for our State, because without Him, we all labourin vain.
Accordingly, we have decided to renew and strengthen our partnership with the Church of God in the State by proposing to establish a Trust Fund for the Church to administer to its needs. The sum of N1 billion has been proposed under this budget for this purpose.
Conclusion
Mr. Speaker, Honourable Members, distinguished guests, ladies and gentlemen; we all know what and how it was with Rivers State and our people prior to this administration. For years, lack of good governance prevented our economy from growing and stifled our collective progress.
However, we have in the past two and a half years demonstrated what is possible when a government is committed to solving the problems it inherited and advance the overall wellbeing of the people.
For us, our State deserves meaningful development and we must, as a Government, continue to do our best to deliver to our people. That is why we are offering a realistic budget for 2018, which takes a balanced and pragmatic approach towards solving the developmental challenges of our State and take it to the next level of transformation.
Moreover, at this time of national economic stagnation and uncertainties, the call of duty impels us to set aside our differences and work hard as a team to advance the priorities of our State and build a brighter future for all Rivers people.
It is in this positive spirit that I invite the Honourable Members of this Assembly, irrespective of party affiliation to dispassionately consider this budget and join forces with me in moving our State forward with the 2018 budget. Together, we can make Rivers State the land of our dreams where everyone who is willing to work hard can achieve their potential.
While thanking you for your unflinching cooperation and support, may I with the kind permission of Mr. Speaker,lay before this highly respected Assembly, the 2018 Budget proposal for your consideration and further action.
Thank you. God bless you all, God bless Rivers State.
We'll Continue To Give Our All To Rivers – Wike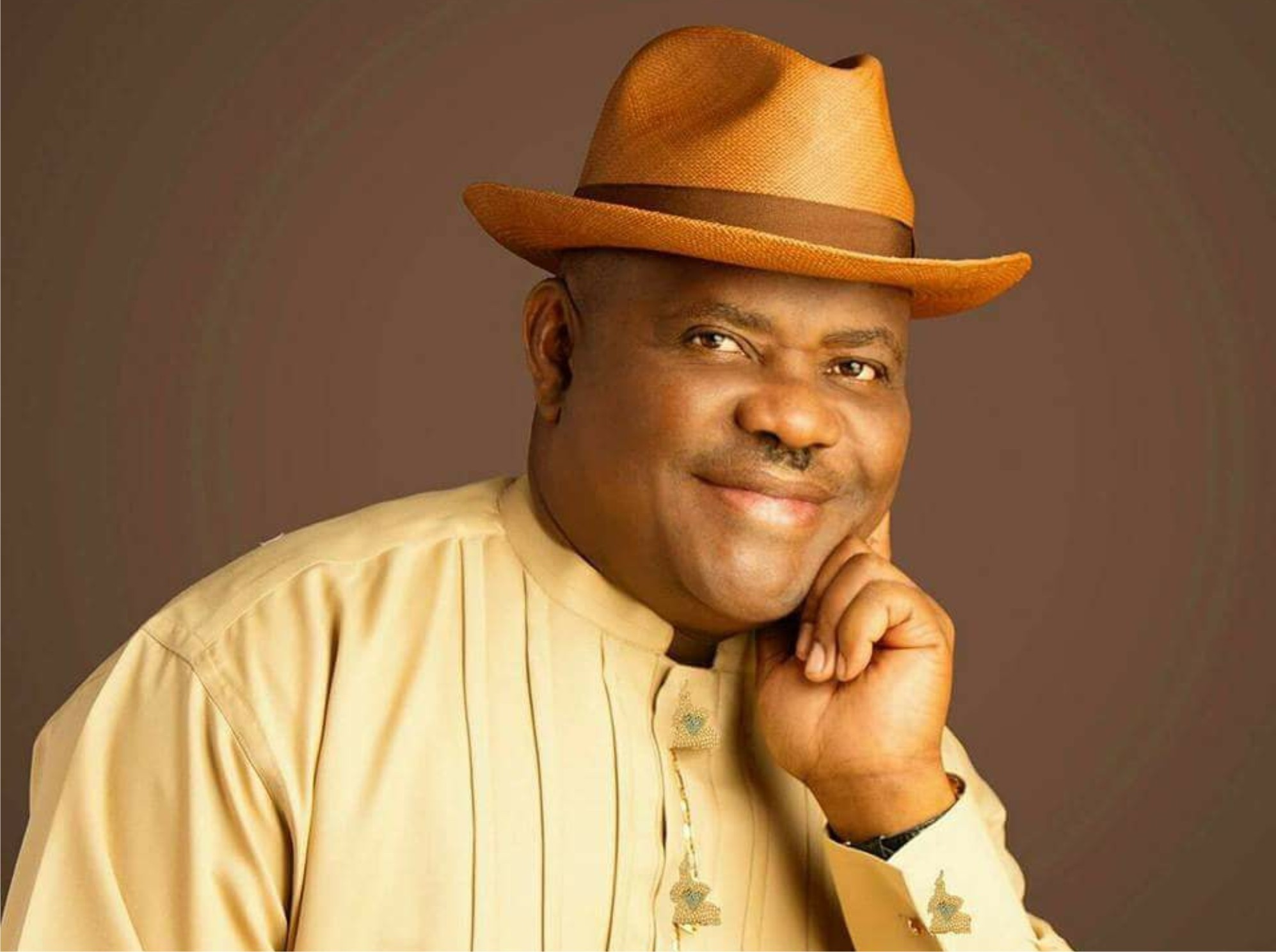 Contd from last edition
We recognize the correlation between adequate security and the well being of our people. We all therefore deserve to be safe and secure in our homes, offices, business places, along our roads and in our neighbourhoods and inn our communities.
Regrettably, the federal government politicised the provision of security in Rivers State and exposed us to preventable security challenges, setbacks and injuries in the last four years.
While they readily funded special security operations against intense banditry in some parts of the country, they refused our requests for similar interventions and operations when we wanted and even offered to bear the cost to stem increasing kidnapping and cult-related violence across the State.
What's more, they have refused to accord adequate security attention to Rivers State in spite of the unprecedented support they receive from us in terms of provision of operational vehicles, armoured personnel carriers, gunboats, communication gadgets, fuel and overheads to the security agencies.
Nevertheless, we thank the security agencies, especially the state commands of the Police, the Department of State services, the Nigerian Air force and the Nigerian Navy for the partnership and willingness to give their best to keep us safe and secure in spite of the seaming indifference and lack of tangible material support and encouragement from the federal government.
Even now and going forward, we can only pray to them to depoliticise the provision of security in Rivers State because we are also Nigerians as other states and the preservation of our lives and property should equally matter to the federal government.
However, we wish to assure our people that we will continue to prioritise the provision of security and do our possible best within our constitutional powers and resources to safeguard lives and property across our state
Accordingly, we will make Rivers State too hot for criminals and bandits and deal ruthlessly with any person, gang or group, including traditional rulers and landlords who directly or indirectly participate, aid, abet, provide safe havens or allow criminal activities in homes, premises and territories under their control.
We will also partner with the judiciary to ensure swift dispensation of criminal justice as well as work with stakeholders to operationalise the Neighbourhood Security Watch Scheme to support the security agencies so that we can all live and enjoy the State, raise our children and do our businesses in peace and security.
Ladies and gentlemen, 52 years ago, our founding fathers dreamt about Rivers State and its greatness; a State brimming in prosperity; at peace with itself and its neighbours; a State everyone would be proud off for its underlying achievements and values.
We've spent the last four years working on this vision with demonstrable capacity and commitment to make Rivers State as great as it could become and for everyone to share in its successes.
We believe that no success is more fulfilling and worth sustaining than keeping faith with the hopes and aspirations of the people who freely gave us their trust to govern on their behalf and change their material conditions for the better.
For us, Rivers State was created for a purpose and the confidence in its future is what continues to motivate us. And having renewed our mandate therefore, we cannot but concede to your yearnings that we deliver greater progress for the State in the next four years.
We've heard you loud and clear. All that we can say at this point is to assure you that we are fully ready and determined to deliver four more years of meaningful progress and hope for our State and our people.
But, we must also not forget that it won't be as easy. As a State, we are not immune to the inherent challenges bedeviling our dysfunctional federal system: the ravaging insecurity everywhere; declining revenues, low economic growth, double-digit inflation rate, high cost of living, lack of basic infrastructure and public services, high unemployment, as well as inequality of wealth, income and opportunities.
This being so, it cannot be gainsaid that our progress is to extent dependent on how quickly the federal government resolves these challenges and improves the national economy.
But whatever the challenges may be, we remain undaunted to solving the only problem that continues to confront us as a people: the Rivers problem.
I had often said that Rivers State is ours to build and no one can be interested in its progress more than us. No one can care more about the future of our youths or the education and health of our children, and our security than us.
Therefore, wherever we are; whatever office we hold and whatever action we take, we must make Rivers State the centre, the measure, the reason and the motivation.
For us, everyone counts and we must not allow ourselves to be divided between upland and riverine considerations but strive for common grounds, solidarity and work together towards achieving our common goals and aspirations.
Our refrain at this time, and especially in the face of the social and economic uncertainties in our nation, should be: ask what you can do for Rivers State instead of what Rivers State can do for you.
The future of our State depends on us. It is up to us to renew, re-energize, and advance the Rivers dream, to fight for what belongs to us, and to defend our right to exist in freedom, security and peace in our own nation.
And if we do cooperate, think and act among ourselves with tenacity and unity of strength, purpose and commitment, then there is no mountain we cannot level; no river we cannot cross, and no goal we set for ourselves that we cannot achieve.
We are not in opposition to the Federal Government and we seek their partnership to move Rivers State and Nigeria forward.
But we are not a conquered people and we will never surrender our freedoms to any body or entity, whether internal or external.
We will therefore not accept to be subjugated to a headmaster and pupil power relationship; neither will we abandon the collective interest of Rivers State for the sake of political expediency.
We are for the rule of law, democracy and mutual respect as autonomous State entities and co-building blocks of the Nigerian federation.
And so, for us, in all things it is Rivers State first; Rivers State is the measure; Rivers State before others. This is the essence of the political mandate and burden that we will bear for the next four years and we will not disappoint you.
We will continue to stand up for Rivers State and defend her interest, no matter the challenges or what comes at us.
We do not claim to have the solutions to all the problems that we face as a State and as a people. But we will never surrender our core values and standards and our commitment to do to what is right, necessary and appropriate for our State.
114.  We believe that working together, as one, remains the better and stronger path to accelerate and ensure enduring progress for our state.
And so we promise open doors and open minds as we get down to work with all stakeholders, including the legislature, the judiciary, leaders of the State, traditional rulers, local government chairmen, social interest groups and the opposition to deliver on our mandate and move us forward.
We all need each other because everyone counts. We need ideas and contributions from everyone, irrespective of ethnic, party or religious affiliations and together, we can consolidate, target new heights and build the Rivers State that we all want to see now and in the future.
We may be from different social, economic or political background, but the bottom-line is that we are all Rivers people with common aspirations and challenges and when we reflect on our shared values and responsibility to the state and our people, we will discover that we all stand to win by repudiating the politics of division, hatred and self-interest that constitute a drag on our collective progress.
Ladies and gentlemen, I cannot let this glorious moment to end without thanking all those who made this historic day possible in our lifetime.
Again, let me thank the good people of Rivers State, especially the voters, for your trust and for your support as we discharge our responsibilities for the next four years.
Let me recognise and thank the national chairman of the Peoples Democratic Party, Prince Uche Secondus, the Rivers State PDP Chairman, Felix Obuah and all other leaders of our party at both national and state levels for your continued support and encouragement.
I wish to also recognise and give special thanks to our leaders, especially our former Governors, Dr. Peter Odili, and Sir Celestine Omehia, Chief Ferdinand Alabraba, Chief Sergeant Awuse, Prince Emma Anyanwu, Rt. Hon Austin Opara, Dr. Abiye Sekibo, Mr. Frank Owhor, Senator George Thompson Sekibo, Senator Olaka Nwogu, Senator Lee Maeba, Dr. Tammy Danagogo, Chief Azubuike Nmerukini, Ambassador Desmond Akawor, OCJ Okocha, SAN, as well as all my former Commissioners, Special Advisers, Special Assistants and Security  Aides for your support and services to the State over the last four years. I look forward to working with you to advance our State for the next four years.
Last but not the least are the members of the clergy, our hard working women and energetic youths for your prayers, devotion and commitment to our collective struggles to defend the rights of our people to freely choose their leaders.
Finally, I stand here today with a humble spirit, conscious of the enormous responsibility that you have again entrusted in us and confident in our potential and with God on our side, we will surely discharge our mandate to the benefit of all and leave our dear Rivers State better off than when we started four years ago.
Thank you. God bless you all. And may God bless our dear Rivers State.
Some of the most beautiful horse racing tracks in the world!
A visit to a horse racing track is exhilarating, fun and also feels like an adventure. It is a great way to spend a day with your family. Horse racing is an ancient form of spectator sports. There are a lot of countries that have a tradition of horse racing, and there are many legendary horse racing tracks that are part of national lore. Some tracks are so beautiful that they almost attain mythic qualities. In this article, you will be learning about some of the world's most beautiful racing tracks.
Santa Anita: Santa Anita is located in Arcadia in the United States of America. It was opened in 1934. Some of the most famous races that took place in this race track are the Santa Anita Derby and the Santa Anita Handicap. This racing track is also called the most sublime track in the universe. The reason for this is that the Santa Anita race track has the San Gabriel Mountains of California in the background. The scenery around the ground is wonderful.
The seating capacity is twenty-six thousand strong, and the track infield also contains beautifully manicured trees and spots for a picnic and a mile-long dirt track. This track has held the Breeders' Cup for nine times which is also a kind of a record. This park is quite significant also because it was here that the first use of electrical gadgets like finishing line cameras and also electronic timers got used for the first time.
Aintree Race Park:Aintree Race Park is located in Liverpool in the United Kingdom. It was opened back in 1829. Some of the most famous races to have taken place at this venue include the Grand National Race. The steeplechase obstacles at this venue are also quite renowned like the Canal Turn, the Becher's Brooks, and the Chair. This venue hosts the most challenging form of steeplechases called the Grand National.
This race course has almost two hundred years of history and has held a number of legendary races like the Grand National of 1928 where more than forty horses had initially participated, but only three could cross the finish line. The fences which bar the jumps over the water pits have a covering of over a hundred tons of wild spruce here.
Flemington Race Track: The Flemington Race Track is located at Melbourne in Australia. It was opened way back in 1840. Some of the most famous races that were held at this venue include the Victoria Derby and the Melbourne Cup. The River Maribyrnong situates this race track. It is shaped like a pear and is a huge race track. IT has a two-mile race track for handicapped races and hosts the Melbourne Cup race.You can visit RillitoPark to see amazing horse races and have a good time with your family.
Horse race tracks are beautiful venues and the ones mentioned in this article are some of the gorgeous places in the entire world.
I Recommit To Be Gov For All Rivers People – Wike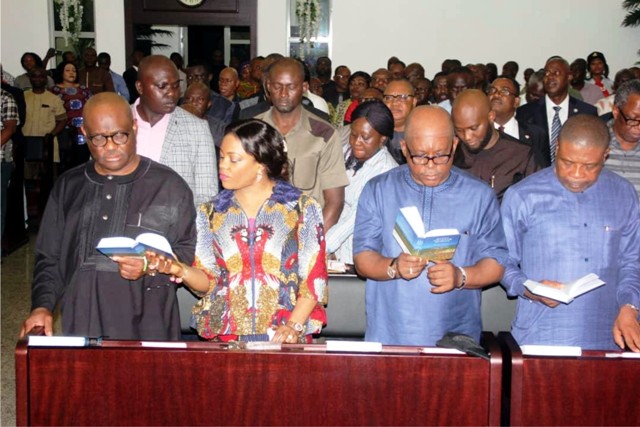 Being a text of a broadcast by Rivers State Governor, Chief Nyesom Wike on Thursday, April 11, 2019.
Excerpts.
My dear people of Rivers State, It is with profound gratitude to God Almighty that I address you today, Thursday, April 11, 2017.
Few hours ago, the Supreme Court of Nigeria struck out the consolidated appeals of the All Progressives Congress (APC) and Tonye Cole for lacking in merits.                           With this decision, all legal issues regarding the fielding of candidates by the APC for the 2019 National Assembly, Governorship and State House of Assembly elections in Rivers State have finally and permanently been put to rest.
What this further means is that the victory of the Peoples Democratic Party (PDP) and its candidates in the 2019 National Assembly, Governorship and State House of Assembly elections is legally safe, secured and protected.
I wish to assure you that there is nothing else to fear or be worried about, as there is nothing more the APC or any other person can do to deny us the victory you freely gave to the PDP and its candidates.
Let me again thank God Almighty for His grace and the serial victories since we began this journey to secure your mandate for a second tenure.
Let me also express my deepest gratitude to the people of Rivers State for the opportunity to serve you as your Governor for another four years.  I am truly humbled by your continued trust and, I will not take this support for granted.
For me, the collective interest of the people of Rivers State is the reason I am in politics. When you gave me the mandate about four years ago, I committed myself to be the Governor for all the people of Rivers State and stayed through to that commitment.
Today, I recommit myself to be the Governor for all the people of Rivers State for the next four years. Accordingly, we shall form an all-inclusive government to advance the collective interest of all our people, irrespective of party, ethnic or religious affiliations.
We have come a long way in the last four years and accomplished a lot to be proud of. But there's still a lot more to do to advance and realise the ultimate vision of our founding fathers for a truly united, secure, and prosperous State and we need the support of all our people to realise this bold vision.
We salute the opposition for their courage to fight within the confines of the law to the end. Now that the legal battle is over, the task of building the State must take precedence over all other considerations.
Although the present politics of acrimony and bitterness may have strayed from the noble path of the past, I still believe that we shall be better of standing and working together for our State and our people.
I therefore appeal to the APC and the Minister of Transportation to join hands with us to move our dear State forward. We cannot as leaders continue to remain divided and expect Government to deliver on its responsibilities to our people. Let us from henceforth seek the common ground instead of allowing our differences to be exploited to retard our march to progress.
I appeal to our people to eschew all acts of acrimony, criminality, unrest, and violence throughout the State. I wish to recommit myself to continue to do all that is humanly possible to ensure the unity and peaceful co-existence of all our people irrespective of political affiliation.
Accordingly, I hereby direct the Honourable Attorney General and Commissioner for Justice to review all pending criminal proceedings filed against any person by the State and directly related to political activities prior to the 2019 general elections and make appropriate recommendations to me for necessary action to promote reconciliation among us.
Finally, I assure all our people of our commitment to our responsibilities with a heart full of gratitude.
Thank you. God bless Rivers State and our nation, Nigeria