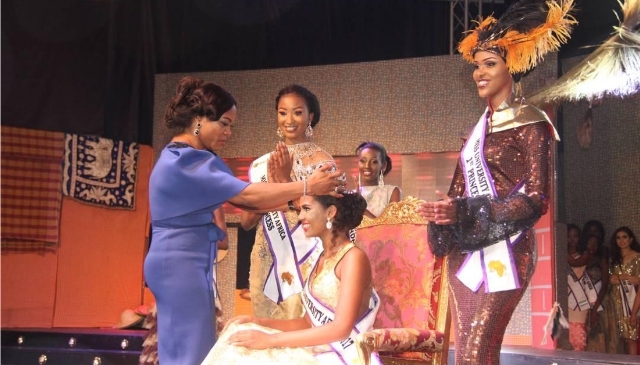 Former Vice President, Atiku Abubakar has rejoined the opposition Peoples Democratic Party (PDP) which he helped found some years ago, saying he took the decision after due consultations with party leaders and stakeholders nationwide.
In a live Facebook chat with Nigerians, Atiku said rather than the promise to create three million jobs annually, no fewer than three million Nigerians have instead lost their jobs in the more than two years of the President Muhammadu Buhari-led administration.
"Hello, my name is Atiku Abubakar", the Wazirin Adamawa had begun.
Going further, he said; "I am speaking to you today on Facebook Live as I want to reach as many of our young people as possible as I have an important announcement to make about the future of Nigeria. As it is you, our youths, who represent the future of our nation.
"I have found in my travels across the country that whenever I get into conversations with young people, their number one concern is whether they will be able to get a job for without a job they have no means of sustaining themselves or begin a family. And without the security of a job, we cannot have security in our country. So without jobs, there is no future for you or for Nigeria.
"And I also know as a parent that the older generation is also concerned about jobs for their children and, too often today, for themselves as well.
"Creating jobs is something I know about as I have created over 50,000 direct jobs and 250,000 indirect jobs in my own State of Adamawa. And I also know how the Government can help create the right environment for businesses to create jobs. When I was Vice President in 1999, I was responsible for liberalising the telecommunications sector which enabled us to increase the number of people who could access a phone from less than 1 million then to over 100 million today.
"This transformation resulted in the creation of hundreds of thousands of new jobs from the top-up card vendors you see on every street corner to the many new businesses that fed off the mobile phone revolution".
Recalling how he was "elected Vice President under the banner of the PDP, which is the political party I had helped to found some ten years before", Atiku said he had left the PDP based on principle and the excitement created by the APC's promise of creating three million jobs annually.
"And some of you may also know that I left the PDP four years ago when I believed it was no longer aligned to the principles of equity, democracy and social justice upon which we had founded it.
"I joined the APC as I had hoped it would be the new force that would help improve life for our people and I was excited about the party's manifesto to create three million new jobs a year.
"The result has not been the change people had been promised or voted for, as in the last two years almost three million Nigerians have lost their jobs.
"And today, with a record 25% of people aged 18-25 unemployed, I can see how difficult it is for our youths to find a job.
"The key to creating jobs is a strong economy and that is what we are currently lacking. So today, I want to let you know that I am returning home to the PDP as the issues that led me to leave it have now been resolved and it is clear that the APC has let the Nigerian people, and especially our young people, down.
"But rather than giving a long political speech on this matter, I thought it would be more helpful to invite you to ask me questions and share with you my answers", Atiku ended his speech. .How I will tackle challenges facing the youth asked about how he would deal with the challenges facing the Nigerian youth as an old man, Atiku said; "I meet young people every day. I have children and grandchildren and most of my employees are youths. The key to knowing what young people want is to listen to them. I'm good at that. Sometimes when I am on the phone with my kids, they ask me are you still there, because I just listen to them without interrupting. Young people are on social media and so I go there. They tell me that their number one challenge is jobs. Terrorism, militancy, kidnapping, and other forms of exuberance that may lead to criminality are a symptom of the disease of joblessness. Once you can get Nigeria working again and get Nigerians working again, youth restiveness will ease and gradually disappear".
On how he intends to focus on leadership while also managing his vast business concerns, the former APC chieftain said leadership must be separated from management. "I lead my businesses. I do not manage them. I have qualified managers managing them including some in their early 20s. As a leader, you provide direction and then you bring in skilled people and inspire them to implement your roadmap to getting to the destination of your direction. So in answer to your question, I am more into leadership and this gives me the clarity I need to take in the larger picture", he said.
When he was asked to react to a recent declaration by the Minister of Information, Lai Mohammed that the PDP will not be returning to power anytime soon, the Wazirin Adamawa said only arrogance makes people say such things.
"Nobody knows the future other than God and to dictate what the future will be is not within man's purview. But it is about Nigeria not about power. Power for power's own sake breeds arrogance and arrogance makes men say things like that. All I am saying is that we need a party that speaks to national sentiments not regional ones. We need a party that can make all Nigerians one till we can boldly say that we are all brothers and sisters with only one mother Nigeria", he stated.
Meanwhile, the Rivers State Governor, Chief Nyesom Wike has declared that the emerging strength of the Peoples Democratic Party (PDP) was built on the people who are enjoying the benefits of good governance from PDP governors and lawmakers despite the economic downturn.
Wike said: "Nigerians should know that the only hope for the country is the PDP. Nobody should deceive you. I want to tell you that you should not be intimidated.
"The time for intimidation is over. They have done everything in my state to intimidate us, but we told them, no way. We will continue to tell them, no way".
He added: "I have always told them that our own soldiers are the people. It is your work that will speak for you. I am proud that I was elected on the platform of the PDP".
Wike said that it is now obvious to Nigerians that there is no alternative to the PDP.
Similarly, as the December 9 National Convention of the Peoples Democratic Party (PDP) draws nearer, former and present heavyweights in the party have intensified lobby for their respective candidates.
Top contenders for the national chairmanship include former Acting National Chairman, Prince Uche Secondus, ex-Minister of Education, Prof Tunde Adeniran, former Deputy National Chairman, Chief Olabode George, former Minister of Sports, Prof Taoheed Adedoja, former Governor of Ogun State, Otunba Gbenga Daniel, ex-Governor of Oyo State, Senator Rashidi Ladoja, Media Mogul, High Chief Raymond Dokpesi and former governorship candidate in Lagos State, Jimi Agbaje.
The Tide learnt that most of the national chairmanship aspirants are allegedly been supported and sponsored by party bigwigs and members of the Board of Trustees (BoT)
Political analysts say that the jostle for offices at the national convention was going to be battle royale because the godfathers in the party and some serving governors were already squaring up to slug it out by deciding who controls the delegates at the convention.
It was believed that if the party fails to get it right this time around, the party may as well say goodbye to its chances in 2019 presidential and other elections in the country.