Finally, Atiku Returns To PDP – Says Three Million Job Lost Under Buhari In 2 yrs – No Better Alternative To PDP, Wike Insists – As Jostle For National Chairmanship Hots Up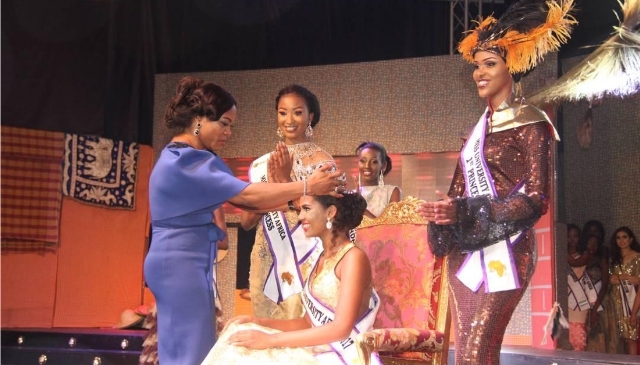 Former Vice President, Atiku Abubakar has rejoined the opposition Peoples Democratic Party (PDP) which he helped found some years ago, saying he took the decision after due consultations with party leaders and stakeholders nationwide.
In a live Facebook chat with Nigerians, Atiku said rather than the promise to create three million jobs annually, no fewer than three million Nigerians have instead lost their jobs in the more than two years of the President Muhammadu Buhari-led administration.
"Hello, my name is Atiku Abubakar", the Wazirin Adamawa had begun.
Going further, he said; "I am speaking to you today on Facebook Live as I want to reach as many of our young people as possible as I have an important announcement to make about the future of Nigeria. As it is you, our youths, who represent the future of our nation.
"I have found in my travels across the country that whenever I get into conversations with young people, their number one concern is whether they will be able to get a job for without a job they have no means of sustaining themselves or begin a family. And without the security of a job, we cannot have security in our country. So without jobs, there is no future for you or for Nigeria.
"And I also know as a parent that the older generation is also concerned about jobs for their children and, too often today, for themselves as well.
"Creating jobs is something I know about as I have created over 50,000 direct jobs and 250,000 indirect jobs in my own State of Adamawa. And I also know how the Government can help create the right environment for businesses to create jobs. When I was Vice President in 1999, I was responsible for liberalising the telecommunications sector which enabled us to increase the number of people who could access a phone from less than 1 million then to over 100 million today.
"This transformation resulted in the creation of hundreds of thousands of new jobs from the top-up card vendors you see on every street corner to the many new businesses that fed off the mobile phone revolution".
Recalling how he was "elected Vice President under the banner of the PDP, which is the political party I had helped to found some ten years before", Atiku said he had left the PDP based on principle and the excitement created by the APC's promise of creating three million jobs annually.
"And some of you may also know that I left the PDP four years ago when I believed it was no longer aligned to the principles of equity, democracy and social justice upon which we had founded it.
"I joined the APC as I had hoped it would be the new force that would help improve life for our people and I was excited about the party's manifesto to create three million new jobs a year.
"The result has not been the change people had been promised or voted for, as in the last two years almost three million Nigerians have lost their jobs.
"And today, with a record 25% of people aged 18-25 unemployed, I can see how difficult it is for our youths to find a job.
"The key to creating jobs is a strong economy and that is what we are currently lacking. So today, I want to let you know that I am returning home to the PDP as the issues that led me to leave it have now been resolved and it is clear that the APC has let the Nigerian people, and especially our young people, down.
"But rather than giving a long political speech on this matter, I thought it would be more helpful to invite you to ask me questions and share with you my answers", Atiku ended his speech. .How I will tackle challenges facing the youth asked about how he would deal with the challenges facing the Nigerian youth as an old man, Atiku said; "I meet young people every day. I have children and grandchildren and most of my employees are youths. The key to knowing what young people want is to listen to them. I'm good at that. Sometimes when I am on the phone with my kids, they ask me are you still there, because I just listen to them without interrupting. Young people are on social media and so I go there. They tell me that their number one challenge is jobs. Terrorism, militancy, kidnapping, and other forms of exuberance that may lead to criminality are a symptom of the disease of joblessness. Once you can get Nigeria working again and get Nigerians working again, youth restiveness will ease and gradually disappear".
On how he intends to focus on leadership while also managing his vast business concerns, the former APC chieftain said leadership must be separated from management. "I lead my businesses. I do not manage them. I have qualified managers managing them including some in their early 20s. As a leader, you provide direction and then you bring in skilled people and inspire them to implement your roadmap to getting to the destination of your direction. So in answer to your question, I am more into leadership and this gives me the clarity I need to take in the larger picture", he said.
When he was asked to react to a recent declaration by the Minister of Information, Lai Mohammed that the PDP will not be returning to power anytime soon, the Wazirin Adamawa said only arrogance makes people say such things.
"Nobody knows the future other than God and to dictate what the future will be is not within man's purview. But it is about Nigeria not about power. Power for power's own sake breeds arrogance and arrogance makes men say things like that. All I am saying is that we need a party that speaks to national sentiments not regional ones. We need a party that can make all Nigerians one till we can boldly say that we are all brothers and sisters with only one mother Nigeria", he stated.
Meanwhile, the Rivers State Governor, Chief Nyesom Wike has declared that the emerging strength of the Peoples Democratic Party (PDP) was built on the people who are enjoying the benefits of good governance from PDP governors and lawmakers despite the economic downturn.
Wike said: "Nigerians should know that the only hope for the country is the PDP. Nobody should deceive you. I want to tell you that you should not be intimidated.
"The time for intimidation is over. They have done everything in my state to intimidate us, but we told them, no way. We will continue to tell them, no way".
He added: "I have always told them that our own soldiers are the people. It is your work that will speak for you. I am proud that I was elected on the platform of the PDP".
Wike said that it is now obvious to Nigerians that there is no alternative to the PDP.
Similarly, as the December 9 National Convention of the Peoples Democratic Party (PDP) draws nearer, former and present heavyweights in the party have intensified lobby for their respective candidates.
Top contenders for the national chairmanship include former Acting National Chairman, Prince Uche Secondus, ex-Minister of Education, Prof Tunde Adeniran, former Deputy National Chairman, Chief Olabode George, former Minister of Sports, Prof Taoheed Adedoja, former Governor of Ogun State, Otunba Gbenga Daniel, ex-Governor of Oyo State, Senator Rashidi Ladoja, Media Mogul, High Chief Raymond Dokpesi and former governorship candidate in Lagos State, Jimi Agbaje.
The Tide learnt that most of the national chairmanship aspirants are allegedly been supported and sponsored by party bigwigs and members of the Board of Trustees (BoT)
Political analysts say that the jostle for offices at the national convention was going to be battle royale because the godfathers in the party and some serving governors were already squaring up to slug it out by deciding who controls the delegates at the convention.
It was believed that if the party fails to get it right this time around, the party may as well say goodbye to its chances in 2019 presidential and other elections in the country.

RIVERS Approves Review Of 2020 Budget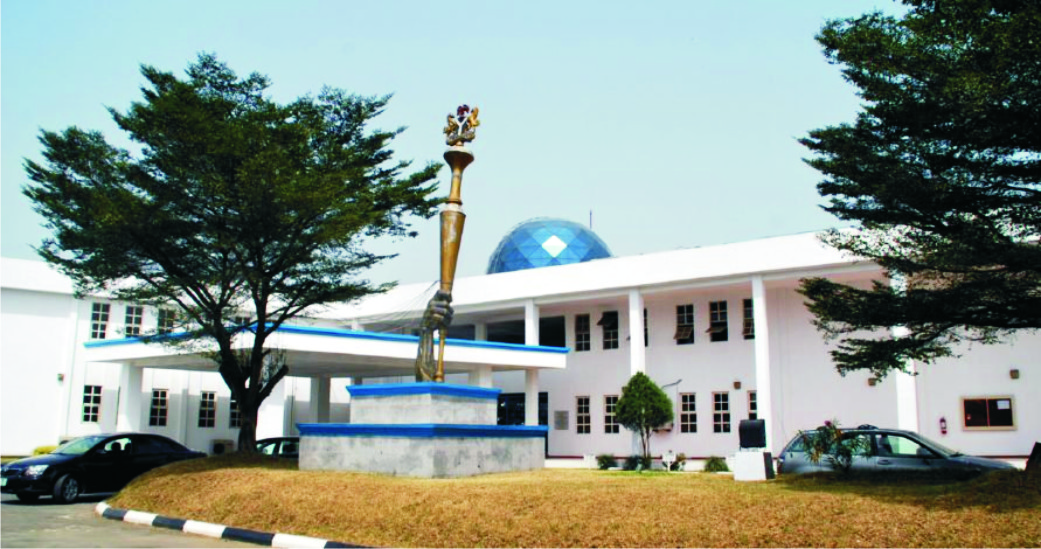 The Rivers State Executive Council has approved the review of the 2020 Budget in line with the present economic realities occasioned by the coronavirus pandemic.
Accordingly, the State's 2020 Budget has been reviewed by 48 percent from N530,813,357,619.00 Billion to N300,370,071,183.00 Billion.
The State Commissioner for Finance and Supervisory Commissioner for Budget and Economic Planning, Mr. Isaac Kamalu announced on Wednesday, while briefing journalists after the State Executive Council Meeting presided over by the Rivers State Governor, Chief Nyesom Wike at the Government House, Port Harcourt.
Mr. Kamalu stated that the State Executive Council also gave approval for the review of the 2020 Medium Term Expenditure Framework, accommodating a downsizing of the budget, pointing out that the decision was taken in consideration of all necessary parameters geared towards offering the state purposeful service and effective leadership.
Also speaking, the State Commissioner for Transport, Mr. Sunny Ejekwu said the State Executive Council also approved a Free Bus Scheme with a fleet of 28 Luxury Buses to convey commuters free of charge during this COVID-19 period.
He said the Scheme which would start from Monday, June 1,2020 is part of measures introduced by government to ameliorate the sufferings faced by those living and doing business in the state.
Mr. Ejekwu announced that the Free Buses would convey commuters in Obio/Akpor, Port Harcourt, Eleme and Oyigbo Local Government Areas.
The Commissioner also stated that wearing of facemasks would be a compulsory requirement for any commuter who would want to enjoy the free service.
Earlier, the State Commissioner for Information and Communications, Mr. Paulinus Nsirim announced the setting up of an Executive Council Committee to work out modalities that would outline conditions that would be met by those who intend to bury their loved ones  during this period.
According to him, the Committee is headed by the Secretary to the State Government, Dr. Tammy Danagogo while the Attorney General and Commissioner for Justice, Prof. Zaccheus Adangor, Commissioner for Special Duties, Dr. Thomas Bariere, Commissioner for Youths, Mr.Prince Ohia and the Special Adviser to the Governor on Special Projects, Mr Dax Kelly are to serve as members.

COVID-19 Decisions Are Taken By State Security Council – Governor Wike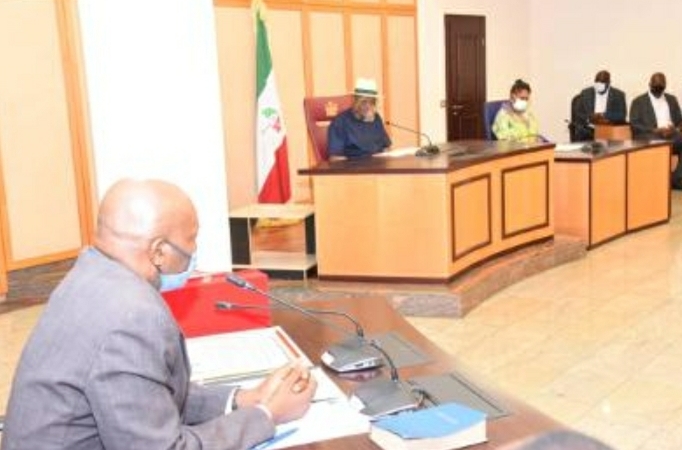 Rivers State Governor, Nyesom Ezenwo Wike has stated that the State Security Council takes all decisions  in  the prosecution of the COVID-19 pandemic in the State.
Governor Wike who stated this on Tuesday when the Executive of the Nigeria Hotel Association, Rivers State Chapter paid him a courtesy visit at Government House, Port Harcourt pointed out that he has never taken any unilateral decision.
The State Chief Executive noted that all decisions taken by the State Government are for the overall good and interest of the Rivers people as no right thinking government would deliberately take decisions that would negatively affect the lives of the people.
"I don't take decisions alone in the fight against COVID-19. All decisions are taken  by the State Security Council and they are for the overall interest of Rivers people.
" You know people applaud government decisions when it  suits them but when it does not favour them they say it is  politically motivated.
"Rivers State Government does not have anything against hoteliers in the state, but decided to shutdown their activities because some cases of  COVID-19 were recorded in hotels," he stated.
Governor Wike also blamed the hoteliers for failing to assist government in providing relevant information regarding those that test positive of the coronavirus in their hotels.
According to him, adequate information would have helped  the State Ministry of Health and other relevant agencies to carry out proper contact tracing.
"Its not possible that the State Government will intentionally close down hotels. But what I see is that people play politics with everything.
"The  demolition of Prodest Hotel and Etemeteh Hotel in Eleme Local Government Area by the State Government became necessary because the owners failed to comply with  Executive Order 7," he said.
The State Chief Executive stated that he is more pained than any other person in the state that churches and mosques are not holding their full religious activities because of COVID-19.
"I can't believe that I will be sitting here as a Governor and take a painful decision that will make  churches and mosques not to hold full religious activities, " he said.
The Governor lauded members of the State Chapter of Nigeria Hotel Association for identifying with government efforts in the fight against COVID- 19.
Earlier, the State Chairman, Nigeria Hotel Association, Mr. Eugene Nwauzi commended Governor Wike for leading the fight against coronavirus in the country.
Mr. Nwauzi noted that but for the efforts put in place by the Governor, the spread of COVID-19 would have taken a dangerous dimension in the state.
He however appealed to the State Government to  relax the ban on hotel businesses, assuring that all protocols put in place for the containment of the spread of the virus would be fully observed by hoteliers.

RSG Cancels Lockdown Of Obio/Akpor, Port Harcourt Local Government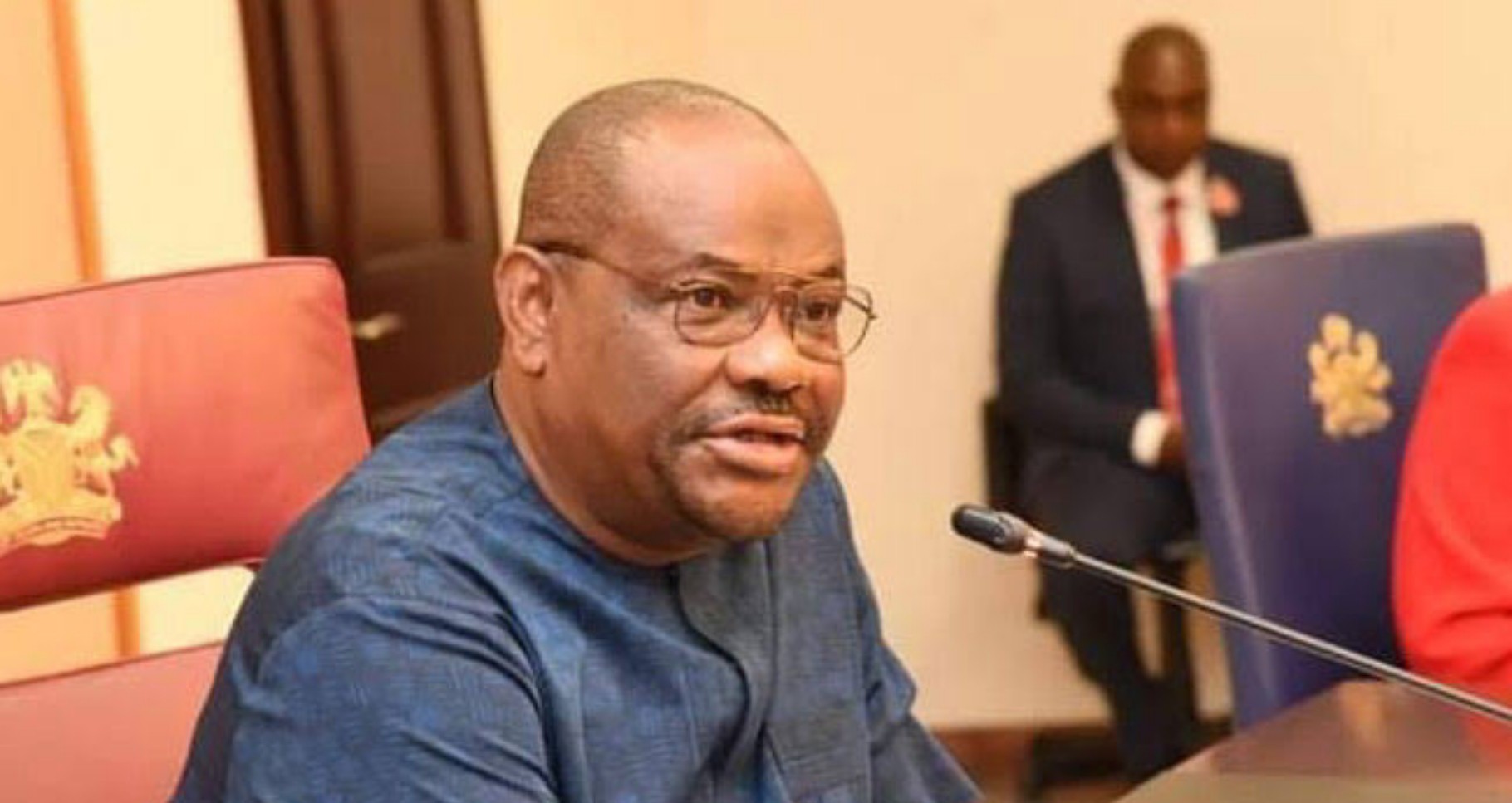 ? Imposes state-wide curfew 8p.m to 6a.m from June 2, 2020 till further notice
? Uncovers plan by one Bobosky to instigate violence in 6 LGAs
? Investigating alleged outbreak of coronavirus in Bonny LGA
Rivers State Government has cancelled the proposed lockdown of Obio/Akpor and Port Harcourt Local Government Areas scheduled to resume tomorrow.
Governor Nyesom Wike who stated this in a state-wide broadcast also announced the imposition of 8p.m to 6am curfew in the 23 Local Government Areas of the State with effect from June 2,2020 till further notice.
The Governor also revealed that government has uncovered plans by some criminal elements led by one Bobosky to cause security breaches in Khana, Eleme,Gokana, Tai, Oyigbo and Ikwerre Local Government Areas.
"After a comprehensive review of the measures taken and further considerations placed before us by well-meaning members of the public, the State Security Council has decided to cancel the proposed lockdown on Obio/Akpor and Port Harcourt Local Government Areas of the State.
"In essence, no part of Rivers State is or will be under any lockdown from this moment and this will be so, except where it becomes necessary again.
"As we all know, the regular washing of hands, religious wearing of face masks, keeping effective physical and social distance of between 1.5 to 2 meters from other people, completely avoiding touching of faces with unwashed hands, and cleaning of surfaces we regularly touch have been identified as some of the most effective measures against contracting this virus in the absence of vaccine, " he said.
According to the Governor, government would re-enforce the decisions on the continuous implementation of the following measures throughout the State:
(i) All land borders, including all exit and entry routes into Rivers State shall remain closed to human and vehicular traffic, except those on essential services and duly exempted.
(ii) All residents must wear face masks or covering into any public space, including our roads, banks, shopping malls, shops, hotels and in any lawful social gathering.
(iii) The State task force and the security agencies have been directed to arrest and summarily prosecute any person seen on our streets or any other public place without wearing face masks.
(iv) All banks, motor parks, hotels, restaurants, shops, business centres, shopping malls, and offices must maintain social distancing and enforce the wearing of face masks in their premises.
(v) The State task force and security agencies have been directed to seal up, prosecute and confiscate to the State any bank, shopping mall, restaurant, shop, business place or office that fails to enforce social distancing and the wearing of face masks in its premises.
(vi) In addition to providing daily guest list to the Police and the Department of State Security, hoteliers must not host large gatherings, including parties and receptions. Defaulting hotels will be sealed-up and the owners summarily prosecuted.
(vii) All bars, beer palours, or drinking joints, night-clubs, viewing centres, open markets and cinemas shall remain closed until further notice;
(viii) Oil mill market in Obio/Akpor Local Government Area shall remain closed until further notice;
(ix) Oginigba Slaughter market in Obio/Akpor Local Government Area shall similarly remain closed until further notice.
(x) Mbiama market in Ahoada West Local Government Area shall also remain closed until further notice;
(xi) All public weddings, burials and large social gatherings shall remain banned.
(xii) Churches and other religious gatherings should continue to comply with the existing advisory on social distancing, initiate temperature checks and enforce the wearing of face masks during their activities;
(xiii) Dealers in Ikoku Spare Parts markets are warned for the last time to stop converting public roads to mechanic workshops or risk final closure.
(xiv) Similarly, no mechanic workshop should be found along Ikwerre road as Government will prosecute defaulters and confiscate any vehicle being repaired on any public road.
(xv) Private and commercial vehicles, including tricycles must continue to limit their passengers to the number earlier established and enforce the wearing of face masks by all passengers. Defaulters will be prosecuted and their vehicles confiscated by the Task force.
These measures, he said, are in the best interest of our State, to protect our lives, businesses, and jobs as well as, to prevent our troubled economy from suffering irreparable damage.
"This also means that, residents now bear much greater responsibility to stop and prevent our State from suffering the exponential and potentially devastating spread of the virus being experienced across the
"As 60% of the positive cases recorded in the State are connected with oil company workers, we have initiated a meeting with all the major oil companies to work out strategies on how we can stop this trend and stop the risk this category of workers now pose to the State.
"Government is also investigating the rumored or suspected outbreak of the coronavirus at Bonny Island.
"Our team of medical personnel led by the Commissioner for Health has visited Bonny Island and collected samples from suspected cases for analysis and immediate intervention should the results indicate the outbreak of the virus in the area, "the governor said.
The State Chief Executive also revealed that intelligence has intercepted a clandestine plan by some criminal elements led by Bobosky to cause security breaches in the State by instigating violence and burning down churches in Khana, Eleme, Gokana, Tai and Oyigbo Local Government Areas of the State.
He  assured all residents that the State Government is fully ready and prepared to deal with the situation and continue to guarantee the protection of lives and property throughout the State.
The Governor implored all residents to be vigilant and report all suspicious characters and movements in their neighbourhoods to security agencies.
"Leaders and vigilante groups in our communities are to work with the security agencies to enforce  curfew in their localities and arrest and prosecute anyone that violates the curfew order.
"We urge our people to stop the fake news on social media; stop the baseless bickering, the needless blame game, and the seditious rumours that does no good to our image or provide any solution to the common challenges that we face.
"Rather, we should all come together, put our fate in our own hands and work for the common good of all, whether as individuals, families or as communities," he stated.
The Governor commended all health workers who have continued to put their lives at risk in the forefront in the battle against  COVID-19.