Checking Indiscriminate Oil Exploitation In N'Delta
Before the discovery of oil in commercial quantity in Oloibiri community, Bayelsa State in the late 50s by the Royal Dutch Company, Shell, the people lived a life of contentment, depending on the treasures of their natural environment which earned them their daily means of livelihood.
Today, the community remain scarred with the brunts of oil exploration, bereft of basic amenities and perhaps remembered only for its pioneering role as the area where oil was first struck in commercial quantity in Nigeria. Oloibiri community, no doubt, portrays the dismal catastrophe of unguarded and incautious exploitation of natures energy reserve.
Oloibiri among several other affected communities in the Niger Delta has become case studies of oil pollution and environmental degradation among scholars.
A visit to some communities in Ogoni, Rivers State, such as Bodo, also reveals the sorry state of oil bearing communities. The adjoining creeks and mangrove habitation in the area are now extinct and the once thriving rural economy and communal living is displaced.
No thanks to reckless oil exploration activities which have brought colossal damage to the natural environment, depriving the people of their natural means of livelihood. The effects of these reckless conservation of natural energies are not farfetched.
Apart from the physical damage to the natural environment and pollution of the atmosphere, the people are forced out of their natural abode, to migrate into unaccustomed areas in search of livelihood that are mostly not found.
A former inhabitant of Kozo community, a coastal habitation in Bodo, Gokana Local Government Area of Rivers State, Mr Peter Ledisi, who now lives in Bodo town, told The Tide that he was born in Kozo community and grew up in the area until the sad experience of oil pollution displaced his family.
Ledisi, who is 35 years old, said his parents took care of him and his siblings through the proceeds of fishing, but today he noted life has become so difficult for the family as their means of livelihood is destroyed.
"That place you see (Kozo community) used to be our home for the past decades, we grew up there and pursued life with happiness, we were contented with what nature provided for us through fishing, every growing child enjoying living there because it provided fun for us and filled our desire and passion for game and we also made money from it. Today, we are displaced out of our home by oil pollution, life is now a misery for us," he lamented.
Another displaced inhabitant of the community, Miss Tornubari Sakpugi, also narrated her ordeal following the devastation of their natural settlement by oil pollution.
Sakpugi, a fish dealer, said her business has collapsed, as her customers can no longer go on their fishing expeditions due to pollutions of the rivers.
"I used to buy fish in higher quantity from fishermen who sojourn to the deep sea for a catch. The business helped me a lot and I was able to provide for my needs, but today things are very hard for me. It is a terrible experience to move out of a place where you earn your daily living to a place where survival is not certain as there is no alternative means of livelihood.
"We want the polluted rivers to be cleaned, so that we can return home. They are talking about UNEP report, but no action is foreseen. We are suffering; the government should do something to help us".
At Kozo community, she said there was no visibly sign of life, but desolation. The sprawling creeks where the fishermen launched their daily expeditions were laden with thick layers of crude oil. The mangrove reserves that harboured sea food was completely burnt off, one would hardly believe that the settlement once hosted over four thousand inhabitants. Fishermen at some major water-fronts in Port Harcourt also have similar stories to tell.
Iyalla, a fisherman who resides at Ibadan water front in Port Harcourt told The Tide during a visit to the area, that fishing business is no longer lucrative compared to the past. Asked the reason for the sharp decline in the business, he said the rivers have been contaminated with spilled crude oil from bunkering activities.
According to him, years back, fishermen did not have to go to the deep sea before they were rewarded with good catch. But today, he said they have to paddle and wander up the sea amidst wreckages of boats and badges and sometimes return home with little or no catch.
He explained that illegal refining of crude oil and vandalisation of oil pipeline smear the rivers with wasted crude and floating dead sea creatures.
Experts have also identified the reckless exploration of energy resources as the major threats to the natural environment, especially aquatic life.
A Chemical Engineer, Dr Ujile Owajiogak, who spoke with The Tide in an interview in Port Harcourt, said the burning of our natural reserves especially through the "cooking of crude oil" puts the life of the present generation and that of posterity at risk.
The Associate Professor of Chemical Engineering at the Rivers State University, disclosed that it takes over 50 years for a polluted site to regain its lost reserves. Using the experience of the civil war as example, the university teacher said, the bombing of oil facilities in the Niger Delta during the war left in its wake devastating effect on the creeks and coastal channels of the region.
He pointed out that after close to 50 years of the war, nothing has grown in the impacted sites and the flourishing mangrove forest is replaced with nypa palm that has no economic value.
"The indulgence of criminal elements in the cooking of crude oil is very destructive to our ecosystem and has health implication. Research has shown that illegal bunkering will increase cancer in the Niger Delta region. What is the sense in taking a few component of the products and wasting the rest on aquatic life? Our environment was preserved and bequeathed to us by our forebears, but today, we are destroying it. The oil, companies are not helping matters, as they flare gas and cause damage to the natural environment. There are serious health challenges in the region as the people are now endangered species, this is pathetic," he declared.
In the view of an Environmental Sociologist, Dr Steve Wodu, human insensitivity to the protection of his natural environment has worsened problems of environmental degradation. To him, some of man's action are tempered on crass ignorance or "deliberate obstinacy," billed to ruin existence.
"Otherwise what would be the rationale behind indiscriminate burning of natural energy reserves or bad sanitation habits such as littering of wastes and lack of care of the natural surrounding," he asked rhetorically.
Wodu posited that a new era of posterity can only blossom if we begin to treat our environment with some sanctity with which we treat our life.
Also commenting on the need to check indiscriminate exploitation of nature's reserve, the Director Institute of Conflict and Gender Studies, University of Port Harcourt, Prof Fidelis Allen, said a blighted environment portrays the nakedness of our civilisation and turns man's dream into despair.
Allen, who is also an environmental crusader called for a more holistic approach towards the restoration and preservation of the natural environment.
According to him, only through such holistic approach and sound environmental awareness campaign can the ethical violation of environmental rights be curtailed and sustainable environmental growth sustained.
He called on the oil companies operating in the Niger Delta region to always imbibe the tenets of international best practices in their operations and ensure that the natural environment is protected against gas flaring and oil spillages.
He described the Ogoni clean-up exercise as critical to the eventual remediation of other impacted sites in the Niger Delta communities and called on all affected stakeholders to expedite action to make the clean-up exercise a success.
Realising the importance of the natural environment, the American Novelist, Henry Beston warned: "Do not do dishonour to the earth lest you dishonour the spirit of man". The implication of Beston's warning is that by destroying his natural environment through unguarded conservation of its resources, man sets to consume himself in an inescapable catastrophe, the possibilities of which are too obvious to be ignored.
However, the production and consumption of energy is today a major indicator of modernisation process. Our modern civilisation is fuelled by the energy sector, particularly oil and gas and thus involves exploratory activities with attendant pollution problems and significant local and global implication. It is therefore suicidal to see that the very natural ingredients that nourish our lives are washed away in the name of technology or economic drive. It is left for us to heed to Beston's warning or perish.

Nigeria In Trouble As Oil Price Crashes Below $20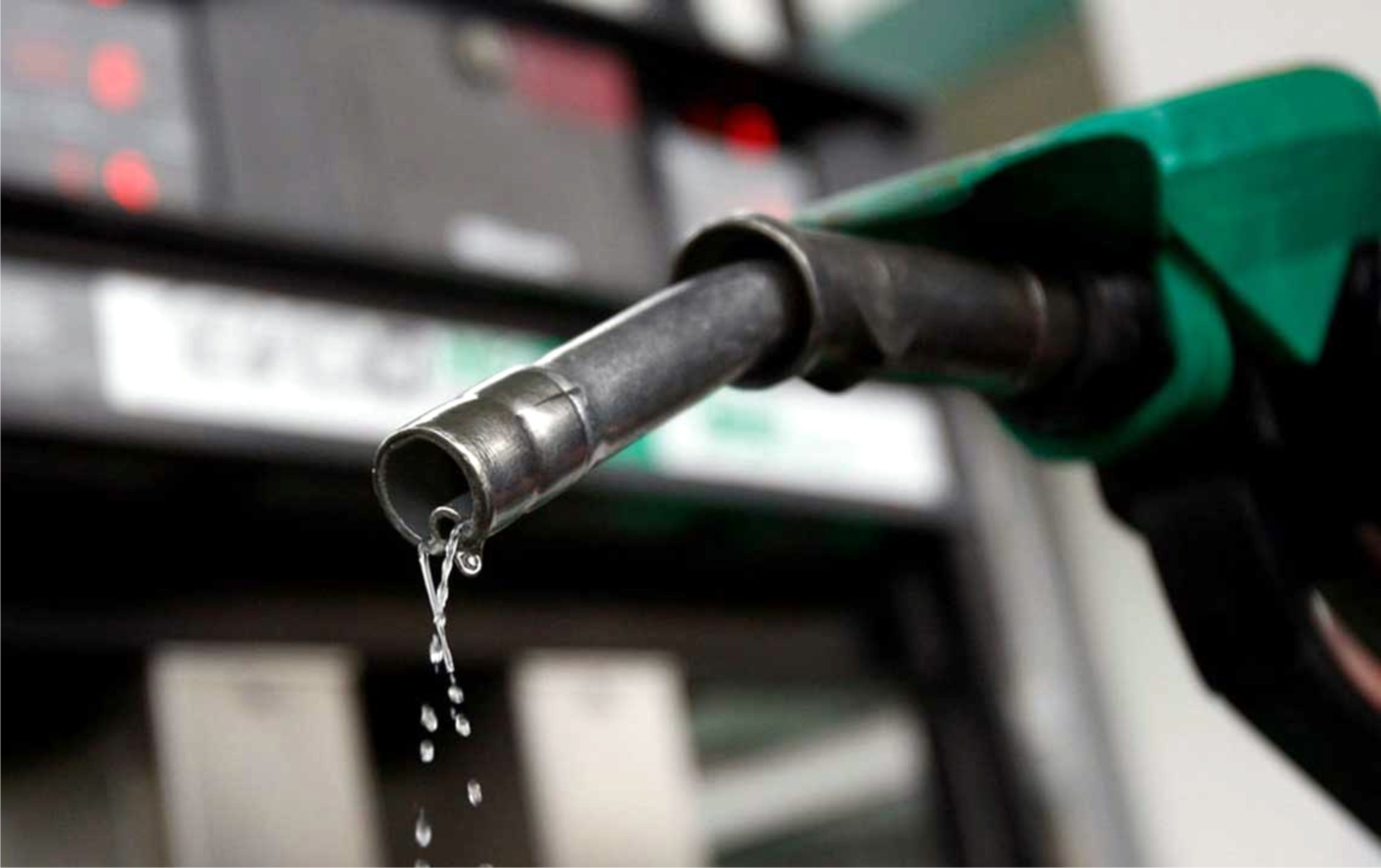 Oil price fell below $20 a barrel yesterday, after the International Energy Agency (IEA) said demand would slump by a record this year despite a historic production cut deal.
Futures fell as much as 4.5% in New York to the lowest since 2002.
Oil demand will drop by over 9 million barrels a day this year, wiping out a decade of consumption growth, the IEA said, exhausting storage by mid-year.
While Saudi Arabia and other Gulf producers have pledged to cut supply starting next month, they have continued to flood the market in April.
Stockpiles are rising everywhere and weakening key physical market gauges. New York oil futures moved deeper into contango, signaling an expanding glut, while swap prices indicate North Sea cargoes are trading at bumper discounts.
Oil has lost about two-thirds of its value this year as countries extend their coronavirus lockdowns, death tolls mount around the world and unemployment explodes in America.
The International Monetary Fund (IMF) estimated the global economy will shrink 3% this year, a signal that energy demand may remain weak, while the IEA is warning that the worst may be yet to come.
"We may see further downward pressure on prices in coming days and weeks," IEA Executive Director, Fatih Birol, said.
The IEA said consumption in April will fall by almost a third to the lowest level since 1995, and make this year the worst in the history of the oil market.
Despite OPEC+'s efforts to balance supply, global inventories will accumulate by 12 million barrels a day in the first half of the year and "overwhelm the logistics of the oil industry" in the coming weeks, it warned.
The massive OPEC+ deal to cut production starts next month. Until then the battle for market share persists with Abu Dhabi cutting its crude pricing for Asia. It follows a similar move by Saudi Arabia earlier in the week.

NUPENG Lauds Members Over Petrol Supply Amid Lockdown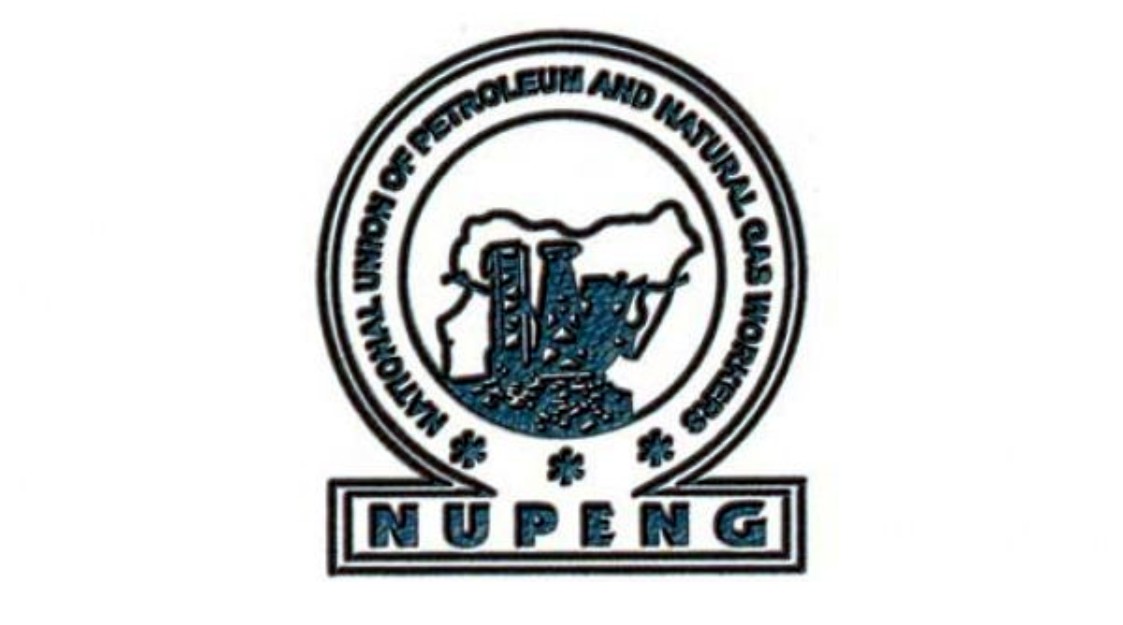 The National Union of Petroleum and Natural Gas Workers (NUPENG), has commended its members on essential services for ensuring uninterrupted supply of petroleum products to every nooks and crannies of the country during the lockdown occasioned by the Coronavirus pandemic.
The union, however, decried the harassment and intimidation of oil company workers by security agents, calling on oil companies and the Department of Petroleum Resources (DPR) to provide adequate security passes for the workers.
NUPENG in a statement by its President and General Secretary, Prince Williams Akporeha and Olawale Afolabi, respectively, said petroleum tanker drivers, petrol station workers, petroleum products depot workers, oil and gas suppliers, and  liquefied petroleum gas retailers, had  made NUPENG and the  entire labour movement proud  as they moved through difficult and dangerous situations to ensure fuel supply to Nigerians.
The statement read in part: "The leadership of NUPENG has reviewed the roles of our members in the frontline in this critical period as Nigerians fight to contain the spread of the deadly and contagious coronavirus pandemic and we are proud to say our members on essential services have made us proud.
"In fact, not only have they made NUPENG and the United Labour Congress of Nigeria proud, our petroleum tanker drivers and others have made the entire labour movement proud by continuing to ensure uninterrupted supply of petroleum products to every nooks and crannies of the country despite the difficult and sometimes, dangerous situations as most states across the country are on lockdown.
"Once again, we appeal to state governments, security agents and Nigerians in general to cooperate with members of our unions who are risking their lives to provide essential services in the nation."
NUPENG also appealed to corporate organisations to provide sanitisers and other safety kits to members of the union on essential services, to protect them and members of their families.
It stated: "We want to use the opportunity to call on oil companies and the DPR to provide adequate pass to our members on essential services to end the harassment and intimidation they are being subjected to by security agents across the country."

FG Releases N200bn To Improve Power Sector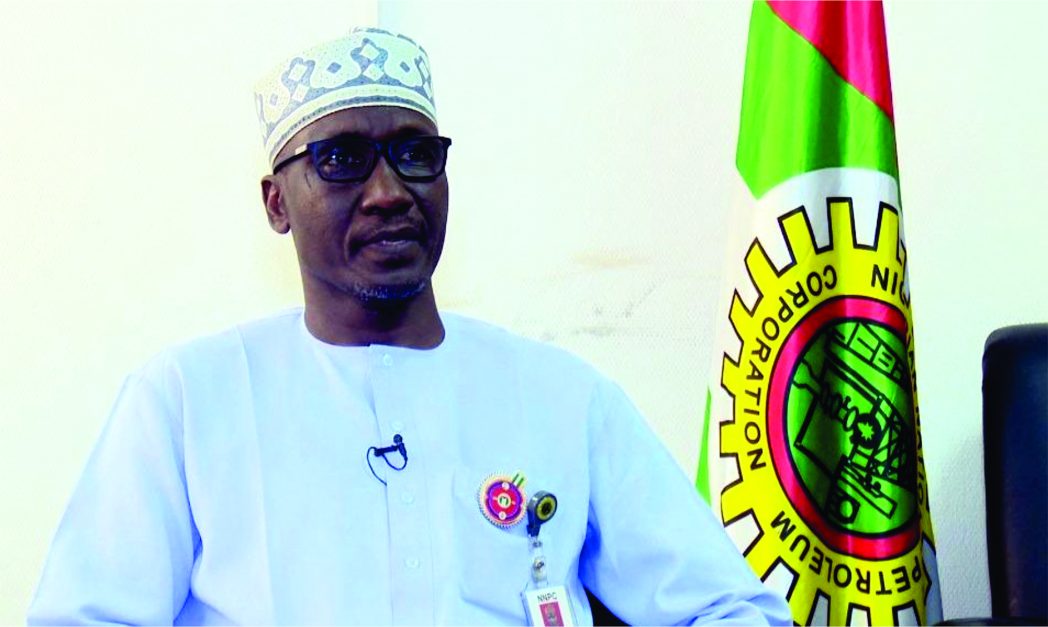 Group Managing Director of Nigerian National Petroleum Cooperation (NNPC), Mr Mele Kyari, says the Federal Government has made payment of over N200 billion to the power sector towards improving electricity supply in the country.
Kyari disclosed this while speaking with newsmen in Abuja, yesterday, shortly after a closed door meeting between the NNPC team, Minister of Power, Mr Sale Mamman and Managing Director of Transmission Company of Nigeria (TCN), Mr Usman Mohammed.
"Actually the Federal Government has made payment of over N200 billion for power in the last 23 days and this will go a long way to ensure that issues around power supply are addressed.
"We will work as a team to ensure that all issues are settled", he said.
Kyari said that the team was in the Ministry of Power to inform the minister that in the last one or two months and particularly during the COVID-19 period, NNPC has increased gas supply to the power sector.
According to him, there will be significant improvement in power generation in all Federal Government and associated power facilities.
"This also means that Nigerians will get better access to power during this lockdown period and going forward.
"There are issues around power supply process and we have discussed most of them and we are moving as a team to make sure that we resolve issues around payment and evacuation.
"We are very confident that this will get the desired result. We will visit some power plants tomorrow to make sure that we sort out any issue to ensure that Nigerians have access to better power," he said.
He said that the minister was very clear on what was to be done to improve power supply.
"We will make sure this becomes transparent and obvious to all Nigerians," he said.
On his part, TCN Managing Director, Mr Usman Mohammed said that the meeting was to ensure that there was constant supply of power as directed by President Muhammadu Buhari.
Mohammed said that the President has directed that there should be constant power supply to the people during the COVID-19 lockdown.
"This is why this meeting was conveyed by the Minister of Power to discuss supply of gas to the power plants.
"This is very important, before now, we have been discussing with NNPC, of course there is gas availability in the market but there are several power plants that don't have gas and that is a big problem for us.
"With this meeting where the minister prevailed that NNPC should assist in suppling gas to the power plants, we believe that will have steady and sustainable power supply going forward especially during the COVID-19 lockdown, " he said.