Cleric Tasks Couples On Marital Homes
Couples the world over have been advised to always abide in the bond of oneness and remember to keep their marital homes alive.
Speaking at the solemnization of holy matrimony between former Ms Sarah Uranta and Mr. Ezeugo John Eze recently, a clergyman and minister in charge of Living Faith Church (Winners Chapel), sandfilled, Borikiri in Port Harcourt, Pastor Chukwuma Fabian Fruitful, urged couples to remember to keep to the commandments of God concerning marriages, stressing that, for any marriage to be successful, the couples should ensure they love themselves in the fear of God and tolerate each other both in good and difficult times.
Fruitful, who spoke on the theme: "The seven steps to a successful marital life," enjoined the newly wedded couple to live above sins, hatred, untruthfulness, lack of care for each other and divulging of marital secrets to outsiders. He noted that by so doing, the wrath of God takes pertinence for destruction.
The servant of God appealed to the couple to always pray, care, tolerate and encourage their spouses for fruitful results.
He used the event to admonished both the bride and groom's families not to dictate or interfere with the day to day activities of their children who he said have become one flesh in Christ, describing the couple as better and blissful children of God.
According to him, the way and manner marriages are handled determines how and where it will end. "I urge you both to seek divine direction from God and apply humility, obedience, endurance, prayers for one another, and consistency in truth which in turn creates successful marital future.
As he puts it, the steps and courage for the future keeps one focused in marital relationship, explaining that the way in which we take the responsibility of the future in marriage determines what the future holds for such marital affairs.
High point of the event include giving charge to the bride and groom, professional vows, exchange of rings and partaking of the communion. Others are, pastoral blessing of the union, presentation of the newly wedded couple and the endorsement of the marriage register by the couple and their families.
Dignitaries include crème of society, the church and the larger society and humanity.
By: -Bethel Sam Toby & Peace Kasarachi Ihedoro.

COVID-19: Body Charges Rivers On Thorough Hand Washing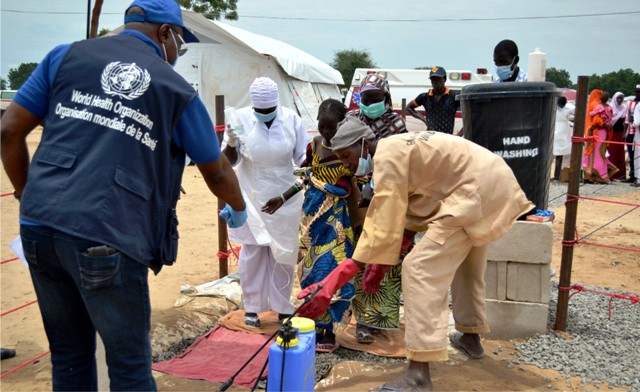 Amidst fears associated with the dreaded Coronavirus, which has been detected in most states, the Rivers State Rural Water Supply and Sanitation Agency (RUWASSA), says it has taken necessary precautionary measures to combat the Coronavirus, also known as COVID-19.
Speaking while fielding questions from journalists, the General Manager of the Rivers State Rural Water Supply and Sanitation Agency (RUWASSA), Mr. Napoleon Adah, said such measures were aimed at raising awareness on proper and regular hand washing, and the use of alcohol base hand sanitiser.
"As an agency saddled with the responsibility of hand washing and personal hygiene, we are working in collaboration with the United Nations Children's Fund (UNICEF) and Rivers State Ministry of Health in order to carry out adequate advocacy and sensitisation to the communities on the inherent dangers of COVID-19," Adah said.
He further commended the Rivers State Governor, Barr. Nyesom Wike for his effective leadership to curb the spread of the virus in Rivers State.
According to him, there are several committees set up by the Governor to create adequate awareness in the area of COVID-19. This, he said has invariably made the state to be Coronavirus free.
The RUWASSA boss, who is also an environmental disaster risk management expert, noted that the agency in collaboration with UNICEF is currently working out modalities to provide automatic hand washing facilities to the various LGAs of Rivers State.

COVID-19: 'No Challenge In Community Sensitisation'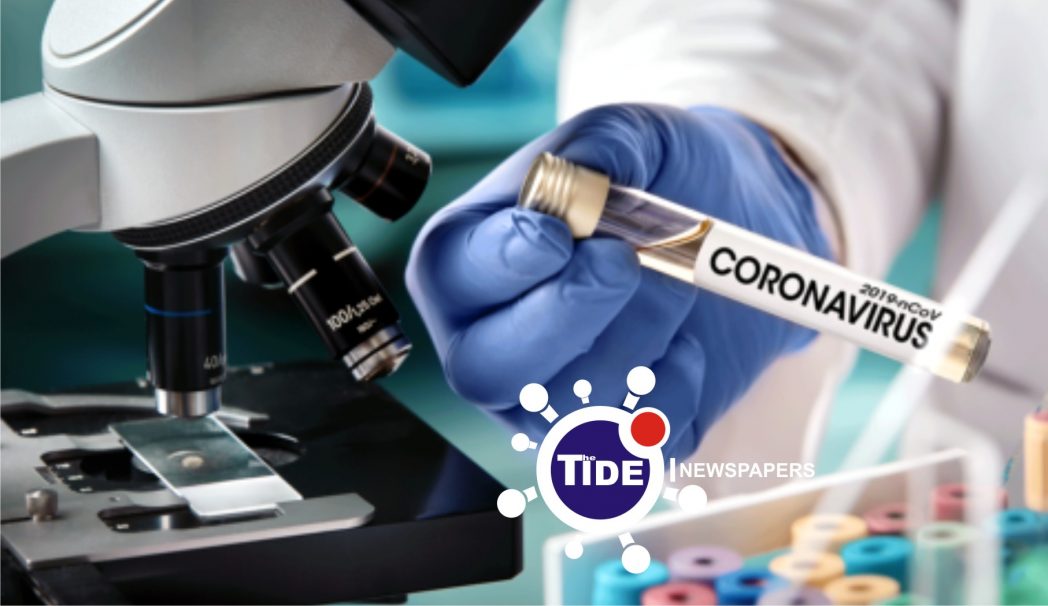 As the fight to prevent the rampaging Coronavirus from infecting Rivers people continues, part of the measures adopted by the United Nations Children's Fund (UNICEF) in reaching out to communities has so far not experienced any notable challenges.
The Lead Coordinator for the State Rapid Response Team for COVID-19, Mr Modekai Ifemide Olowole, who made this known after a recent routine assessment of performance of the Rapid Response Team on sensitization in Obio/Akpor and Port Harcourt LGAs stated that the compliance level has been encouraging.
Olowole, who credited the success recoded so far to the existing mechanism in place, explained that the sensitisation team of the Rapid Response Team (RRT) works with Institutions on ground , adding that: 'We have come together to offer our support.
"What we did was to sensitise the Civil Society Organisations (CSOs) to know how they can engage the communities in whatever they are doing.
"If while doing that they need some support from us, we have a Rapid Response Team (RRT) that are working on ground. They have mobility, they have everything," he said.
According to him, each time any of the Civil Society Organisations has palliatives for instance, to give to members of any community, they use the opportunity to make presentations on COVID-19 preventive measures.
The RRT, sponsored by UNICEF in collaboration with the Rivers State Ministry of Health, and the Rivers State Rural Water Supply and Sanitation Agency (RUWASSA), he said, decided to adopt the method, knowing that many people in the communities are more bothered by how to overcome hunger than COVID-19.
"If you look at it economically, everybody is hungry. If you go to a community and tell them you want to sensitise them on how to wish hands, they will tell you they are hungry," he said.
This, he explained further, is part of what Risk Communication entails, and is the platform through which UNICEF aims to support the state.
"UNICEF's aim is to support the state wherever they are working to pilot a model that is of international best practices and present to the state. That is what we're doing now," he said.
By: Sogbeba Dokubo

POEM: Goodnight, Our Hero
Published: June 2008
To be brave is to cry
But still to fight on,
And that's what you did,
Our hero, our son.
The battle was hard.
We thought we had won,
But still you fought on,
Our hero, our son.
The happiness you brought
To the lives you have touched
Will live on forever
As you are loved so much.
When we close our eyes
we can see you.
When we whisper your name
we can hear you,
And when we reach with our
hearts we can touch you.
Goodnight our hero, our
son, our Dan.
You are just a child
But you have died a man.