Multiple Taxation: 95% SMEs Collapse Within A Year – Elumelu
The Chairman, Heirs Holdings, Mr Tony Elumelu has said that 95 per cent of Small and Medium Enterprises (SMEs) fold up within a year in Nigeria due to multiple taxes and levies.
Elumelu said this at the Lagos Business School Alumni Association (LBSAA) '2017 Alumni Day' in Lagos, Thursday with the theme; "the Effects of Multiple Government Regulations and Taxation on Business Growth in Nigeria''.
He said that five per cent of the small businesses that survived after one year were a big disincentive to the nation in terms of employment creation.
Elumelu said that multiple business regulation, multiple taxation and inconsistent government policies affect SMEs competitiveness.
According to him, multiple levies by the government and its agencies affect small businesses ability to attract capital in their investment climate.
Elumelu lamented that in spite of multiple taxes and levies in the country, Nigeria remained the lowest in the world with 10 per cent tax contribution to Gross Domestic Product (GDP).
"It seems we have a big problem with high taxation and multiple levies, it is expected we should have very high tax revenue,'' he said.
According to him, government should find out the reason for the discrepancy for desired growth and development.
He urged government to create a more conducive environment that would encourage survival of SMEs in order to reduce unemployment rate.
"Government don't create jobs, it is the right enabling environment for SMEs that create jobs.''
He said that government and the private sector must partner to tackle the challenges in the country.
"Issue of multiple taxation is enormous and must be addressed to achieve the desired growth,'' Elumelu stated.
He called on the government to streamline all taxation and levies across the three tiers of government to avoid collapse of SMEs.
Elumelu said that government must leverage technology to foster automation in tax collection to reduce tax leakages.
He stated further that government should ensure greater awareness to approved taxes and levies to avoid extortion as well as introduce tax incentives.
Elumelu said that those who pay taxes should be recognised and encouraged for people to embrace and pay taxes without being forced.
According to him, government should go beyond focus on operational approach of collecting taxes and find a way of encouraging people to pay taxes.

COVID-19: Dockworkers/Seafarers Are Essential Workers, Exempted From Travel Restrictions, Says NIMASA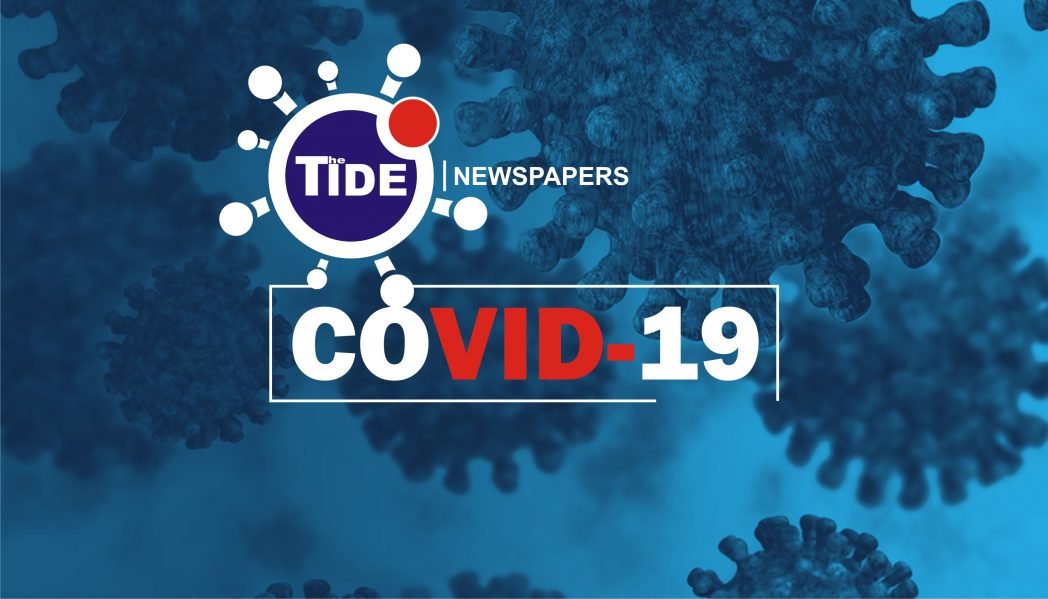 ? As Agency Unveils Guidelines for Terminals, Jetties.
In line with the newly endorsed protocols by the International Maritime Organisation (IMO] designed to lift barriers to crew changes, amid the coronavirus pandemic, the Management of the Nigerian Maritime Administration and Safety Agency (NIMASA] has designated Seafarers and Dockworkers as essential workers who should be exempted from travel restrictions.
The exemptions are contained in a new guideline developed and published by the Agency to support essential services in Nigeria's shipping sector. The guideline states that the jobs of dockworkers at the country's seaports, terminals, and jetties are essential to the national economy and, therefore, dockworkers should be granted passage between their places of abode and the seaports/terminals and jetties to perform their duties.
The advice also declares that seafarers are on essential duty and as such exempted from the curfew and travel restrictions, which may hinder necessary movement for crew change. It directs companies employing the services of seafarers to provide special and dedicated means of transportation to convey the seafarers, adding that such transport system must be disinfected within the recommended minimum hours.
The guideline specifically provides for the mandatory use of facemasks within all terminals and jetties, mandatory temperature check on all staff before access to terminals, and denial of entry to persons who present temperature above 38°C. It makes it mandatory for all dock labour employers to develop risk assessments and safety intervention guidelines for all personnel and operations in the areas of vulnerability within their maritime operations that can be affected by the COVID-19 pandemic, including cargo handling, access control, and rostering procedures.
Dock labour employers are also to devise methods of ensuring that dockworkers absent from their duties for issues relating to COVlD-19 are quarantined and compensated for the suspension of earnings they suffer as a consequence. Furthermore, all dock labour employers are to ensure that buses deployed during the COVID-19 pandemic carry a 50 per cent maximum capacity in line with Federal Government directives, and all passengers wear facemasks. Such buses must have hand sanitisers for all drivers' and passengers' use and be frequently disinfected.
Director-General of NIMASA, Dr. Bashir Jamoh, said the latest advice was meant to contain the coronavirus pandemic while also supporting the continuation of the economy. 
Jamoh stated, "Like President Muhammadu Buhari said, no economy can survive total lockdown. If you look at it critically, maritime is an essential duty, with the major actors being seafarers and dockworkers. This is why we continually come up with guidelines to ease their operations so that activities in our ports will not suffer."
The DG emphasised the prohibition of loitering around port premises and charged dock labour employers to ensure social distancing of two meters is maintained between people in the workplace and other public spaces within and around port terminals.
The guideline is in sync with those issued by the United Nations agencies, including the World Health Organisation (WHO) and International Labour Organisation (ILO), as well as the Nigeria Centre for Disease Control (NCDC).

ICT Skills'll Deliver Economic Independence To Nigerian Girls – NITDA
The National Information Technology Development Agency (NITDA) has said that if Nigerian girls are taught relevant Information and Communication Technology (ICT) skills at a young age, they will be set up for economic independence in future.
The Agency who made this remark through a press release signed by its Head, Corporate Affairs and External Relations, Mrs Hadiza Umar, joined the global community to mark the "Girls in ICT Day." The day which is marked annually on the fourth Thursday in April falls on the 23rd April this year.
In the statement, Mrs Umar said that the Agency is highlighting the need to promote technology career opportunities for girls and women in ICT, the world's fastest growing sector.
She said, "During this year's celebration, NITDA is drawing attention to the critical need for more girls and women to participate actively in the ICT sector of our economy. The International Telecommunications Union (ITU) had estimated skills shortfall of over two million jobs in the ICT sector within the next few years. This opens a huge opportunity for girls and young women who have the ability to learn Coding, Apps Development, Computer Science and other ICT related courses.
"This will not only make them ready for a successful career in the ICT sector, but ICT skills are rapidly becoming a strong advantage for students in just about any other field they might choose to pursue. With technology playing vital role in all manner of careers, from Arts to Social Sciences, and from Law to History, to Graphic Design, learning ICT skills at a young age will set girls up for economic independence. Furthermore, the ICT sector needs more girls and women and celebrating a day like this reminds us that ICT helps to improve the lives of people everywhere.
"It contributes significantly towards better healthcare, better environmental management, better communication, and better educational systems that transform the way children and adults learn. NITDA, in its proactive manner and in line with the National Digital Economy Policy and Strategy as well as in furtherance of bridging the gender imbalance in ICT in Nigeria, has embarked on series of Capacity Building programmes for women and girls across the country. Girls with ICT skills can expect to earn good wages and enjoy huge career opportunities.

Keystone Bank Disowns Ex-staff, Fake Investment Company
Keystone Bank Limited has alerted customers of the activities of one Mr. Obinna Onuselogu, who parades a company, Triple C Investment Limited, as an affiliate of the bank with the aim of defrauding unsuspecting members of the public.
The bank, in a statement yesterday, said Onuselogu, who used to be a staff, was no longer in its employ.
It added that anyone who transacts any business with him purportedly in the name of the bank does so at his/her own risk.
"Please note further that Keystone Bank is neither related nor affiliated to any company known as Triple C Investment Limited, which Mr. Onuselogu claims to be its chief executive officer.
"Anyone who transacts any business with him purportedly in the name of Keystone Bank does so at his/her own risk," the statement said.
It was learnt that the ex-staff has been using the name of the bank and its executives claiming to be in partnership with the bank with the intent of defrauding unsuspecting members of the public.
The bank said it was working on a legal process and security agents to put an end to the unscrupulous activities of the so-called Tripple C Investment and its agents.