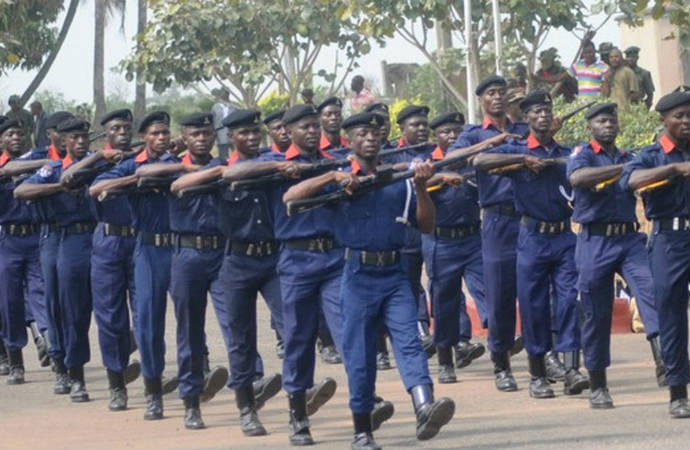 The Nigerian Security and Civil Defence Corps released the information that it had put under arrest twelve suspects for multiple crimes from July to September.
In particular, the State's Commandant of NSCDC, Mr Makinde Ayinla, told that the suspects were arrested for such crimes as illegal oil bunkering, fraud, rape, unlawful cultivation of cannabis, etc.
He explained that two men were put under arrest for illegal mining; a couple of men – for theft; two people were arrested for rape and some for fraud. Mr Makinde Ayinla added the fraud suspect supposedly defrauded his innocent victims of almost N4.5 million.
According to Commandant some of the suspects would be delivered to the corresponding security agencies for additional investigation.
For the time being, almost all suspects confessed their crimes begged for mercy.
Read more Nigera news on NAIJA.NG.