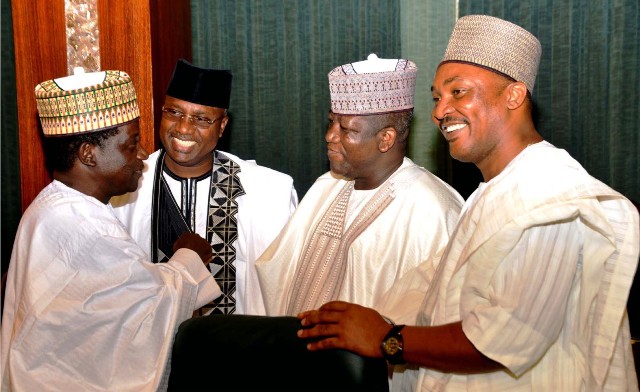 Ekiti
The Alaafin of Oyo, Oba Lamidi Adeyemi has advised the Federal Government to set up a special fund for the development of private universities in Nigeria.
Oba Adeyemi gave the advice at the 5th convocation of Afe Babalola University, Ado Ekiti (ABUAD).
"This university is an exemplar in learning and character. It is moulding Nigeria's future leaders in the best fashion.
"And I believe it won't be out of place for the federal government to give special intervention funds for private universities," the Alaafin said.
Our correspondent reports that 21-year-old Ahwin Kevin Akporode of Department of Mechanical Engineering emerged the overall best of the 869 graduating students with Cumulative Grade Point Average of 5.00.
FCT
The Federal Government has accepted offers by the Turkish authorities to set up new schools and hospitals in Nigeria.
The Senior Special Assistant to the President on Media and Publicity, Malam Garba Shehu  confirmed this development in a special feature tagged, "Key Takeaways from President Muhammadu Buhari's 4-day engagement in Turkey".
The Government of Turkey, on July 28, 2016,  alerted the Federal Government on the existence of schools and hospitals owned by suspected "terrorists" in Nigeria and demanded that the facilities be shut down.
The Turkish Ambassador to Nigeria, Mr Hakan Cakil who gave the alert when he received the Vice Chairman, Senate Committee on Foreign Affairs, Shehu Sani said the owners of the schools allegedly sponsored the July 15, 2016 failed coup in Turkey.
Kaduna
At least 600 rural dwellers in Kauru Local Government Area of  Kaduna State underwent various medical surgeries via a free medical outreach sponsored by Dr Isaac Auta, a law maker.
Our correspondent  reports that the 14-day medical outreach was carried out by four doctors which included Auta, a member of the Kaduna State House of Assembly representing Kauru constituency.
Speaking on the outreach, Auta said that he was moved to undertake the surgeries to assist the less privileged persons in the society.
"We found that some people were suffering in silence simply because they lacked the means to treat themselves, so we decided to assist.
"It is just part of the efforts to share what we have so as to make life a bit better for others," he said.
Kano
Kano State Government says it spent over N1.8 billion on payment of scholarship allowances to its students in tertiary institutions in the first eight months of the year.
The state Commissioner for Information, Malam Muhammad Garba disclosed this while briefing newsmen in Kano recently.
Garba said the state government was heavily burdened by the scholarship liability it inherited from the immediate past administration.
He added that some of the programmes being undertaken by the students abroad could be offered in higher institutions in the country.
Kebbi
The Secretary, Caretaker Committee, Peoples Democratic Party (PDP), Kebbi State, Malam Yusuf Dingyadi says over 2,965 candidates have purchased nomination forms ahead of state and wards congress in the state.
Dingyadi made this disclosure in an interview with newsmen  at the party's secretariat in Birinin Kebbi.
"Over 2,965 candidates vying for different political positions ahead of wards and state congress of the PDP, Kebbi State had purchased their nomination forms from the party's caretaker committee," he said.
Lagos
A Catholic Priest of the Order of Sons of Mary, Rev. Fr. Anthony Ikechukwu has called for increased respect for the sanctity and sacredness of oath-taking by public officers, especially politicians.
The priest made the call in an interview with newsmen  in Lagos,  recently.
According to Ikechukwu, there is a correlation between woes that befall a man and the non-committal to vows and oaths freely taken.
"Reproach will befall anybody that is not honourable to an oath that he or she enters into," he said.
The priest said that vows and oaths were not to be treated with levity, adding that national prosperity would flourish in a society that took oaths seriously.
Nasarawa
The Nasarawa State Government has advised residents against eating bush meat in order to avoid the risk of contracting monkey pox disease.
The state Director of Public Health in the Ministry of Health, Dr Ibrahim Adamu  gave the advice while addressing newsmen in Lafia.
He called for calm and assured that the state government had put all necessary measures in place to protect the lives of residents.
"The first case of the disease was seen in Bayelsa State in the South-South region and since then other states have recorded suspected cases and it is also on record that out of the 74 suspected cases, only three have been confirmed to be case of monkey pox and these three are all in Bayelsa state", Adamu said.
Niger
The All Progressives Congress (APC) in Niger State says it will computerise its administration toward planning for a successful participation in the 2019 general elections.
Its chairman, Alhaji Muhammad Gawu, made this known while inaugurating a one-week computer training for the party executives in Minna recently.
"The APC in Niger State will deploy computer in the area of planning toward a successful 2019 general elections.
"Aside our executive members, we will make sure that our polling agents are computer literate and fully equipped,'' he said.
Ogun
As the world marks the 2017 International Chef Day, Nestle Nigeria Plc, a leading food and beverage company has urged parents to involve children while preparing their meals.
According to the organisation, this will encourage them to adopt good eating habits which will make them to grow into healthy well-balanced adults.
The Corporate Communications and Public Affairs Manager, Nestle Nigeria Plc., Mrs Victoria Uwadoka made the call at an event to celebrate this year's International Chef Day on Friday in Abeokuta, recently.
Plateau
A non-governmental organisation, Community Action for Popular Participation has called on women in Plateau State to contest elective positions in the forthcoming local government elections on February 17.
Acting Executive Director of the organisation, Mr Nelson Ananze threw the challenge at a one-day forum it organised in Jos in an event entitled "Women in Politics Interactive Forum and Capacity Development''.
According to Ananze, the  aim of the forum is to galvanise and mobilise support that would stimulate women to participate actively in politics.
"For too long, women have been suffering marginalisation and exclusion from the political process.
Sokoto
Governor Aminu Tambuwal of Sokoto State has approved the appointment of a 12-man committee for the sale of government quarters in the state.
A statement in Sokoto by Tambuwal's spokesman, Malam Imam Imam said that the quarters would be sold to deserving occupants.
He said that the committee would make necessary arrangements for the issuance of allocation letters to eligible beneficiaries.
Imam said the governor directed the committee to ''ensure that the demarcation carried out is strictly enforced without any violation of standard measurement", he said.
Yobe
Yobe State Emergency Management Agency (SEMA) has refuted media reports alleging rape of some of Internally Displaced Persons camped in Damaturu.
"The report is misleading, lacking substance and without any iota of truth,"  SEMA's  Permanent Secretary, Musa Jidawa said in an interview with newsmen in Damaturu.
According to him, the agency has provided adequate security at the government-run camp in Pompomari to guard against such cases.
He added that community leaders in other camps located in Kukareta, Kasaisa, Mohammed Gombe farm and YBC Abare have developed a very effective security network to protect the inmates of all abuses including rape.
Cleric Wants Review Of Retirement Age For Civil Servants To 70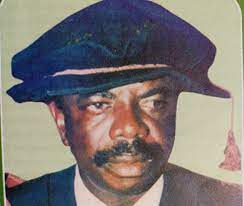 Rev. Fr. Godfrey Gopep, Parish Priest of St. Finbarr's Catholic Church, Rayfield, Jos, has appealed to the Federal Government to review the retirement age for civil servants from 60 to 70 years.
Gopep made the plea in his sermon yesterday in Jos, adding that such move would address some of the challenges that retirees in the country were currently facing.
The cleric, who decried the rising spate of unemployment in the country, added that the move would also reduce incidences of falsification of age by people in order to be employed.
He added that it would also enable those who would be employed late to enjoy some good years in service before retiring.
"Because of scarcity of jobs and high rate of unemployment in the country, most people get to be employed are in their 40s.
"So, I want to call on the Federal Government to review the retirement age of civil servants from 60 to 70 years.
"If this is done, those who get employed a bit late can also have a enough time to contribute their quota to the development of the nation.
"It will also curtail the act where people have to reduce their ages just so that they can get employed and also spend some good years in service," he said.
Gopep called on government at all levels to create job opportunities in the country and an enabling environment for private sector to thrive so as to create jobs as well.
Lalong Seeks End To Divisive Actions Among Nigerians
Plateau State Governor, Simon Lalong, yesterday urged Nigerians to shun divisive actions such as hate speeches and fake news for the peace and unity of the country.
The governor made the call at an interdenominational church service in Jos to mark the 61st Independence of Nigeria.
He said such acts were inimical to the nation's progress, adding: "we must come together and solve our problems because no one can build Nigeria for us.''
He said the country's challenges, especially insecurity, would be overcome and urged Nigerians to be grateful for the country's progress so far in spite of the challenges.
"God has indeed been faithful to Nigeria and we must be grateful,'' he said.
Governor Lalong said also that Nigeria was blessed with abundant human and natural resources, but required unity, tolerance, sincerity, loyalty and patriotism to maximise such resources for its development.
According to him, commitment from the leadership and followership was critical to achieve the feat.
"There is no nation which is great today that has refused to embrace diversity, tolerance, excellence, good work ethics, and a national philosophy that is based on honesty, reward for hard work and punishment for deviance,'' he said.
He added that Nigerians were known as a highly religious people which should be demonstrated by showing love to all irrespective of ethnic, religious or political differences.
"We must stop being religious and start being godly,'' the governor stressed.
He noted that the security challenges were setbacks Plateau's Progress and assured the people that he was determined to put an end to them while calling for the cooperation of residents especially religious and community leaders to achieve the objective.
"I call on you to play your part in securing your immediate community and giving prompt information to security agencies to be able to act appropriately,'' he said.
He also called on Nigerians to intensify prayers and vigilance as security agencies and government worked towards defeating perpetrators and sponsors of crises.
Governor Lalong assured Plateau people that the Oct. 9 local council polls in the state would be conducted peacefully.
In his homily, the Deputy Chaplain of Government House Chapel, Rev. Ezekiel Dewan, admonished Nigerians to shun negative narratives as there is power in the tongue.
He called for prayers for God's intervention and mercy on Plateau and on Nigeria, as God instructs his people to not only pray for their leaders, but also for the cities they live in.
Special prayers were conducted for leaders, governments and the nation at the service.
Why I Shunned APGA Guber Campaign Flag-Off-Bianca Ojukwu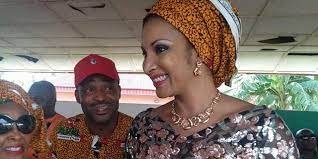 Mrs Bianca Ojukwu said in Awka yesterday that she shunned Saturday's flag-off of APGA governorship campaign to protest "post-mortem disrespect'' to her deceased husband.
She laid the blame of the "post-mortem disrespect'' to Dim Chukwuemeka Ojukwu on the doorstep of APGA's leadership.
Prof. Chukwuma Soludo and Dr Ifeanyi Ibezim, APGA's governorship and deputy governorship candidates, respectively, kick-started their 2021 campaign at on Saturday.
Bianca was conspicuously absent at the event unlike previous mega political activities held by APGA, a party that branded late Ojukwu as the spiritual leader of the party.
Another obvious sign which made some political observers note that there was serious crack in the party was the removal of Ojukwu's image on the customised uniform of APGA worn by people at the event.
Some party faithful, however, wore the old uniform bearing the image of the Eze Igbo Gburugburu, Dim Ojukwu, to the event.
Bianca described as an affront, the treatments to her late husband by the present leadership of APGA.
"It is an irony that today Governor Willie Obiano has resuscitated Dim Ojukwu's pictures for use in campaigning for the upcoming elections in Anambra.
"This is the height of opportunism and hypocrisy. Is Ojukwu not the same man Obiano once described as a dead man who was no longer relevant to the party?
"Why should I permit him to keep trampling on the legacy of my late husband who put his heart and soul into this party?
"Ojukwu should not be like a light switch to be turned on for party campaign, and turned off once the election is won,'' she said.
The former Nigerian ambassador to Spain, expressed displeasure at the decision of APGA's leadership to expunge her husband's image from APGA uniform and other insignia of the party.
"It is most unfortunate that Gov. Obiano decided to remove the picture of Ojukwu and replace same with his picture just to drive home his statement that `he would no longer tie the fate and fortunes of APGA to the memory of a dead man', obviously in reference to my husband,'' Bianca said.
She listed other ill-treatments meted to her and the deceased husband and maintained that her presence at Saturday's flag-off would have been an endorsement to the defrauding of scores of aspirants by the party during the party's primary in the year 2018.
"It is unfortunate that the same APGA election managers that were responsible for the disastrous 2018 party primaries which resulted in severe damage to the party's brand were also left to handle APGA's campaign flag-off.
"Any political party that consistently robs its own members will not endure, APGA inclusive,'' she noted.
She also lamented that the report of the Sen. Victor Umeh-led Peace and Reconciliation Committee that visited her in Enugu few weeks ago which pointed the way forward for APGA, had been discarded by the governor and the party leadership.
Bianca, however, indicated that she remained hopeful that in spite of APGA's current travails that the party has a fair chance of producing the next governor of the state.
She described the party as presently constituted as a field of 'sorrow' for so many walking wounded…from aggrieved aspirants, party members at the grassroots, as well as party stakeholders.
Reacting to Bianca's charges, Mr C-Don Adinuba, Director Media, Soludo Governorship Campaign Organisation, said that the omission of Ojukwu's image on APGA uniform was not a ploy to insult late Ojukwu and his family.
"It was a mistake by the person who handled the recent uniform the party printed,'' he said.
Adinuba who is also Anambra Commissioner for Information said he was confident that Bianca had nothing against Prof. Soludo as APGA's candidate.
"I am sure that in the next couple of days Bianca will join the campaign tour of Prof. Soludo,'' he said.