Rivers United's Coach Promises To Reposition Team
Rivers United head coach, Stanley Eguma has stated that the club will do everything possible to bounce back in the coming season after their below par outing in the Nigeria Professional Football League last season.
Eguma oversaw a disappointing campaign as the Pride of Rivers ended the campaign in 15th spot with 52 points from 38 games.
And the coach says the club is undergoing reorganisation for effectiveness.
"A lot happened last season but we still have to thank God that we are still alive and we can make corrections. We are going to make lots of changes to the team and it was the reason we delayed our resumption till now," Eguma told Tidesports source.
"We have listed the players we are going to be in need of next season and training will start on Monday. We are doing everything to ensure that we have a team that will delight the hearts of Rivers State people again.
"Rivers United passed through a lot of turbulence last season but we have come out of it better and more experienced to deal with it. It was a season we won't like to talk about and it is our responsibilities to ensure that we turn it around next season," he concluded.
Rivers United has retained only 21 players from those with the team last season ahead of the resumption for preparations for the new Nigeria Professional Football League on Monday.
In a release from the club's media department, the Pride of Rivers  skipper, Festus Austine and long serving goalkeeper, Sunday Rotimi topped the list of players who were retained by the club management while recuperating goaltender, Abiodun Akande also survived the chop.
Bernard Ovoke, Gabriel Olalekan, Semiu Liadi, Frederick Obomate, Christian Weli, Emeka Ogbugh, Bolaji Sakin, Guy Kuemian, Ayobami Asekunowo, Emeka Atuloma and Zoumana Doumbia are also among the list of retained players while Ifeanyi Nweke, Aliasou Sanou, Markson Ojobo, Abdoulaye Kanoute will also remain with the Port Harcourt based side.
Infantino Reveals How Nigeria Can Host FIFA Competitions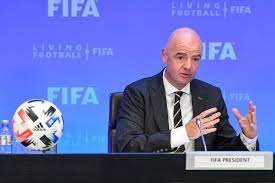 FIFA President, Gianni Infantino last Thursday, in Abuja, revealed how Nigeria can be made a destination for top Grade A football matches and FIFA competitions.
Infantino gave the insight when the Minister of Youth and Sports Development, Sunday Dare took him on a tour of the renovated main bowl of the MoshoodAbiola National Stadium.
The FIFA boss, who was visibly happy with the re-grassed pitch at the stadium, said well-maintained stadia with good pitches were key to hosting grade A matches.
He said FIFA was ready to work more closely with Nigeria to develop the game and host more grade A matches in the country.
"We (FIFA) have to make sure when a country, when a government with the President, the minister and private persons are investing in football, in stadia, we work with them to give something back.
"It's obvious that stadiums like this (MoshoodAbiola stadium) and others in Nigeria deserve the best quality games.
"They deserve top national team games, top club games and it's not just about Nigerian football or African football, it's about global football.
"We are working together to see what kind of new opportunities, competitions we can bring for men and women to fill this stadium and make the heart of the stadium beat for the fantastic spectacle that all of the Nigerian love, which is football," he said.
Earlier, the minister said the Federal Government will continue to invest in sports development and facilities.
Tidesports source reports that the FIFA President, in the company of the minister, had earlier visited President Muhammadu Buhari at the Statehouse, as part of his engagement.
Why NFF Must Offset Rohr's Salaries, Bonuses  – Aikhomogbe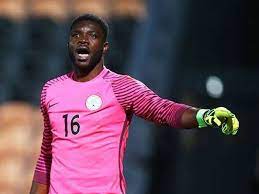 Former Nigerian goal keeper, Andrew Aikhomogbe has called on the Nigerian Football Federation (NFF) to resolve every outstanding salaries and bonuses owed to the Super Eagles coach, Gernot Rohr before the next World Cup qualifiers against Central Africa Republic (CAR).
Aikhomogbe made this known on the backdrop of the football body's recent deal with Baba Ijebu.
Although the financial details of the deal was not disclosed, Aikhomogbe in an interview with Newsmen from his base in Cairo, Egypt, stated that the NFF should use this platform to offset Rohr's salaries and bonuses.
"It's a big delight to know that the Nigeria Football Federation have signed a deal with Baba Ijebu and this will serve as an opportunity for them to use part of the money to pay Rohr's salaries and bonuses.
"There is no better time to motivate him than now before Nigeria's next 2022 World Cup qualifiers against the Central Africa Republic (CAR) on October," he said.
Enyimba Players Vow To Support  Finidi
Enyimba FC Goalkeeper, John Noble has stated that the players of the People's Elephants will be key to the success of the newly appointed coach of the team, Finidi George.
Finidi, signed a two-year deal with Enyimba and oversaw his first full training session with the team on Thursday after a cameo appearance on Wednesday.
Speaking in a chat with Tidesports source, Noble  gave his assessment of the coach in his first session under the manager and believes the former Super Eagles winger has what it takes to lead the team to the next level.
He added that the Enyimba players will be the ones to hand Finidi George his success at the club.