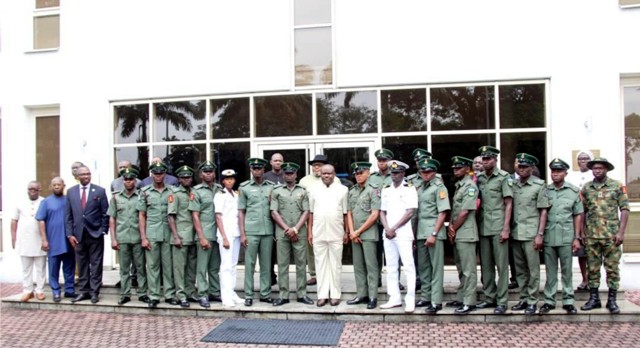 The current agitation by some sections of the country will not make Nigeria great according to stakeholders. Speaking in a telephone chat with The Tide, over the nation's 57th independence celebrations, the stakeholders were of the view that the country will be better when united and built on equity.
Vice President-General of the Nigerian Supreme Council for Islamic Affairs (NSCIA) in Rivers State, Alhaji Nasir Awhelebe Uhor said what the country needed were good governance, justice and fairness to all parts.
"We have lived together for 103 years as a people, so I will not subscribe to any partition. The more we can understand ourselves, the better we will make progress". Alhaji Uhor observed that politically, the nation was making progress though not at a pace expected, as he recalled that before and after independence, we were practising a parliamentary system of governance.
He said the adoption of the presidential system of government has brought some political changes in the country despite the hiccups in the system.   Uhor identified religion and ethnicity as major challenges to the country's development since independence, "the moment we can do away with bad governance, then, there will be no need for agitation".  On his part, a senior lecturer at the Faculty of  Engineering in the Rivers State University, Chief Odieari Oruye said though many people fail to see the progress of the  country has made over the years, Nigeria is on the path of growth. Chief Oruye contended that many great nations of the world today passed through similar challenges, as Nigeria is passing today, hence, there is need for patience and prayers.
"Every nation had this period in their history. So it's a passing phase and after this phase, we will be stable" Oruye stressed.
The university lecturer also noted that educationally, the country was making progress considering the rising usage of the internet, and other information technological tools.