Resolving The Corruption Albatross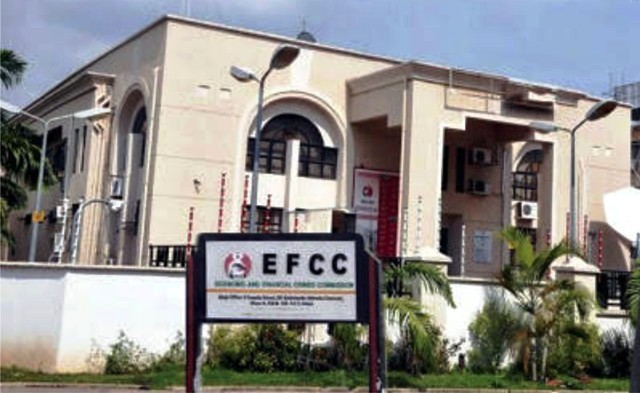 Today, October 1, 2017 marks the 57th birthday of the nation, Nigeria. Born October 1, 1960, Nigeria has been saddled with avalanche of problems in her quest to achieve laudable political administration, crime and crisis management and infrastructural development initiatives.
Be that as it may, one of the monstrous albatross around Nigeria's  neck  since inception,  is corruption which historians claim came into being shortly after the proclamation of her independence.
Nigeria, which is the most populated country in Africa, has been ranked high in corruption by Transparency International and other notable organisations that monitor corrupt practices around the world. They do not have anything good to say about Nigeria at all. High corruption rankings affect almost all Nigerians who migrate to foreign countries, as foreigners have the perception that since Nigeria is corrupt, so are all Nigerians.
In 2012, Transparency International deemed Nigeria one of the most corrupt nations in the world. In that year, the country ranked 139th out of the 176 surveyed countries, making Nigeria the 37th most corrupt nation.
In 2013, Nigeria ranked 144 out of 177 surveyed countries in terms of transparency. The score made Nigeria 33rd most corrupt country in the world that year. The result published by the organization also showed that Nigeria scored 25% out of 100 in terms of transparency.
In the 2014 ranking, Nigeria was ranked 136 out 174 surveyed countries (Transparency International 2014). The result showed that there was an improvement, though things were still bad. Nigeria was the 38th most corrupt country in the world in 2014.
With the emergence of a new government in 2015, many Nigerians were having great faith that corruption in the country would be minimised. In that year, power left the hands of Peoples Democratic Party (PDP) to All Progressives Congress (APC). One of the campaign promises made by the present President Muhammadu Buhari and his APC-led Federal Government was the massive eradication of corruption in the country.
Irrespective of the campaign promises, Nigeria ranked low in transparency and high in corruption in that year. In the year 2015, out of the 168 countries surveyed, Nigeria was seen at the bottom of the table in the category of number 136. This implies that Nigeria was the 32nd most corrupt country in the world in 2015.
Also, over two-thirds of the 176 countries and territories surveyed in the 2016 year index fell below the midpoint of Transparency International scale of 0 (highly corrupt) to 100 (very clean). In the last year's survey, Nigeria sat at number 136 on the table with Guatemala, Kyrgyzstan, Lebanon, Myanmar, and Papua New Guinea. From calculation, it shows that Nigeria and the mentioned countries were ranked 40th most corrupt in 2016.
Therefore, judging the APC-led Federal Government of President Mohammadu Buhari against the yardstick it had set for itself, by comparing its performance to date to its key electoral promises, it is hard to get away from watchers' observation that the administration is performing below expectations.
The 'reactivation' of the EFCC as soon as the APC took over power seems to have got a lot of Nigerians and foreigners alike excited once again that Nigeria may finally be dealing with its decades-long reputational challenge; corruption. It is hard to read a Nigerian media outlet any week these days without spotting some reference to EFCC's work. High profile arrests have been made, discoveries of allegedly embezzled funds have been announced, and a lot of this seems on-going.
However, as significant as these activities may be, the APC-led government will likely continue to struggle to convince Nigerians and the world that the Buhari administration is serious about tackling corruption until the government is able to secure conviction and imprisonment of corrupt public officials and equally direct its efforts at corruption endemic institutions.
Thanks to the first ever large-scale household survey on corruption released recently by the country's National Bureau of Statistics (NBS). According to the report, nearly a third of Nigerian adults who had contact with local public officials in the period under review reported cases where bribes were solicited or paid to public officials. On the average, Nigerians pay six bribes per year, or one every two months. NBS estimates the total amount of bribes paid to public officials at $4.6 billion in purchasing power parity terms—the equivalent of 39% of the country's federal and state budgets for education last year.
The report canvassed 33,000 households across the country about whether they had been asked to pay a bribe, and complied, between June 2015 and May 2016, found that bribes were mostly paid to facilitate bureaucratic tasks such as obtaining a driving license or a land ownership certificate.
They were also commonly paid to avoid payment of fines (for breaking traffic laws, for example) and to avoid cancellation of a public utility, like electricity and water supply. The report found that almost 70% of bribes collected by public officials were paid before a service was rendered.
While corruption is prevalent across most government agencies and departments, NBS report Nigeria's police officers were the most likely of all civil servants to solicit and collect bribes. "Of all adult Nigerians who had direct contact with a police officer in the 12 months prior to the survey, almost half (46.4%) paid that officer at least one bribe," NBS' report said. Prosecutors and judges were found to be the next most likely to request and collect bribes.
For decades, corruption has been viewed as a menace in Nigeria. NBS' data-led research, the first official government survey of pubic officials' corrupt practices, crucially reveals the extent of the rot. For the most part, the government's anti-corruption efforts have been focused on large-scale scams involving prominent government officials and contracts. But with bribery seemingly institutionalised in public processes, it's a problem that runs deep. Identifying how deep might be the first step to curbing it.
NBS' report also suggests that the corruption problem won't go away soon, as Nigerians rarely report bribery solicitations and payments—only 3.7% of those surveyed reported to the authorities that they paid bribe. The low rate is attributed to a lack of faith in the ability or willingness of the authorities to crack down on bribery. In many cases, these officials are caught in a vicious cycle of corruption. NBS's report finds that more than 15% of households with a family member in public administration had paid a bribe.
Based on these negating statistics, that public patience on this issue is starting to run thin is obvious, criticisms from various quarters have alluded to the argument that the EFCC, as it is presently constituted, serves as a tool to witch-hunt the opposition which, indeed, appears to be greater preoccupation of the APC-led government.
Nigeria's National Judicial Council has protested the findings, calling the report "untrue, baseless, unfounded and a figment of the imagination" of the NBS. Nigeria's Police Force also pushed back, claiming that things aren't as bad as the report makes out. This narrative has already been dismissed by Nigerians, who are sharing stories of less than pleasant (and legal) encounters with the police.
Joining in the view of most Nigerians in an interview with The Tide, a Port Harcourt based legal practitioner, Barr. Ampi  Gogo  Blankson argued  that the various institution set up to fight corruption are not being strengthened, rather they are being used to score political points and to target perceived political enemies.
He posited that most of the activities of the Economic and Financial Crimes Commission are more or less politically orchestrated. To buttress his point, Barr. Blackson made reference to the former governor of Enugu State, Sullivan Chime and a former Governor of Ebonyi State who decamped from their parties to the APC to seek refuge and escape politically motivated prosecution.
He said this has created palpable fear amongst the citizens who restrain themselves from speaking out their minds on the ill of the present government. "Nothing, has really changed rather people are afraid of those in government", he said.
The lawyer believed that there are so many people in the civil and public service whose record needs to be checked to acertain if their assets are properly declared, but rather the government focus on politicians perceived to be smart.
He alluded to the fact that no nation could have a completely perfect system but the purpose of setting up the anti-graft institution is far from being achieved under the present dispensation.
"Corruption should be treated as corruption, by looking into it holistically, in the universities, the Police Civil Service, hospitals, traders, civil society, judiciary amongst others."
It is the view of Barr. Blankson that the Buhari's administration has not shown transparency in handling recovered money, but suggested that the public should be informed on how and where the recovered funds are appropriated. He however commended the whistle blowing policy of the present administration. "One thing I must commend the government on is the aspect of whistle blowing", he said.
He further suggested that the institution should be properly funded, best hands recruited and its independence properly defined in the statutory books to get the best out of it.
"The law enabling the appointment of the leadership of the commission should be reviewed to save it from the manipulation of the government in power," he said.
In a separate interview with The Tide, another legal practitioner based in Port Harcourt, Barr. Chinenye Excel Ogbuji condemned the manner and approach used to fight corruption in Nigeria. "Fighting corruption with an independent institution that will outlive the persons should be encouraged. You fight corruption through an enduring institution and not the person", he said. He cited the United States which has an enduring institution that was very curious to know how Russia infiltrated into their electoral system not minding that Trump was favoured in the election.
Barr. Ogbuji identified element of bias as regards the current crusade against corruption, stating  that the system of fighting corruption is not sincere and transparent even as it affects the management of the said  recovered funds which the government has failed to give account of.
He attributed embezzlement of public funds to "poverty of the mind" explaining that those who have acquired wealth still embezzle public funds not because they are not financially buoyant but because they want to store up wealth for their generations to come.
The legal practitioner, however, applauded the whistle blowing policy of the Buhari regime. Said he: "I was among those who advocated for whistle blowing policy", adding,   it is a commendable effort done by the federal government and urged Nigerians to desist from misusing the policy to witch-hunt perceived political enemies.
He posited that corruption should be tackled from its root suggesting that government should help fight corruption properly by providing basic social amenities, which would curtail the thought of embezzling public fund, and as well eradicate corruption in Nigeria. "If the various basic amenities are provided, those who embezzle this money will have no reason to do so", he said.
A businessman in Port Harcourt, Mr. Tekena Mac-Pepple Gudi also held the view that the fight against corruption of Buhari's regime is one sided, used to fight opposition party and that its purpose has not been achieved.
Mr. Gudi further pointed out that the ruling party use their power to witch-hunt the opposition while shading those in the ruling party.  "Corruption is fought in the line of protecting their own."
"They should first remove the plank in their eyes before removing the speck in the eyes of others. The anti-graft crusade is like thieves recovering from thieves", he said.
Mr. Gudi stressed that, he that must come to equity must come with clean hands, saying that the ruling government must first clean themselves and that as it stands now, corruption is being fought with the sense of protecting their own.
"All we hear is print, electronic and social media trials but none is truly prosecuted". He challenged the government to put in the said recovered funds into different sectors so that it would not look like  recovered funds were being looted again.
The Voice, a socio-political group has this to say: "the current anti-corruption campaign is one sided and biased. We expected President Buhari to be fair to all Nigerians in terms of the fight against corruption".
The group which spoke through its Public Relations Officer, Prince Williams Chinwo however called for an independent judiciary to tackle corruption in the country.
Captain John Williams, a social critic, believed that the fight against corruption in the country is welcomed, but the presidency should ensure that there are no sacred cows.
"Anyone found to have illegally enriched himself must be punished irrespective of party affiliations", he said.
Williams believed that the fight against corruption in Nigeria would be far better served if the EFCC would focus on incontrovertible facts as opposed to media sensationalism which in most cases are made up of distorted facts.
Amieyeofori Ibim & Janefrancess Chibundu
Forex Restriction On Food Importation Requires Clarity -MAN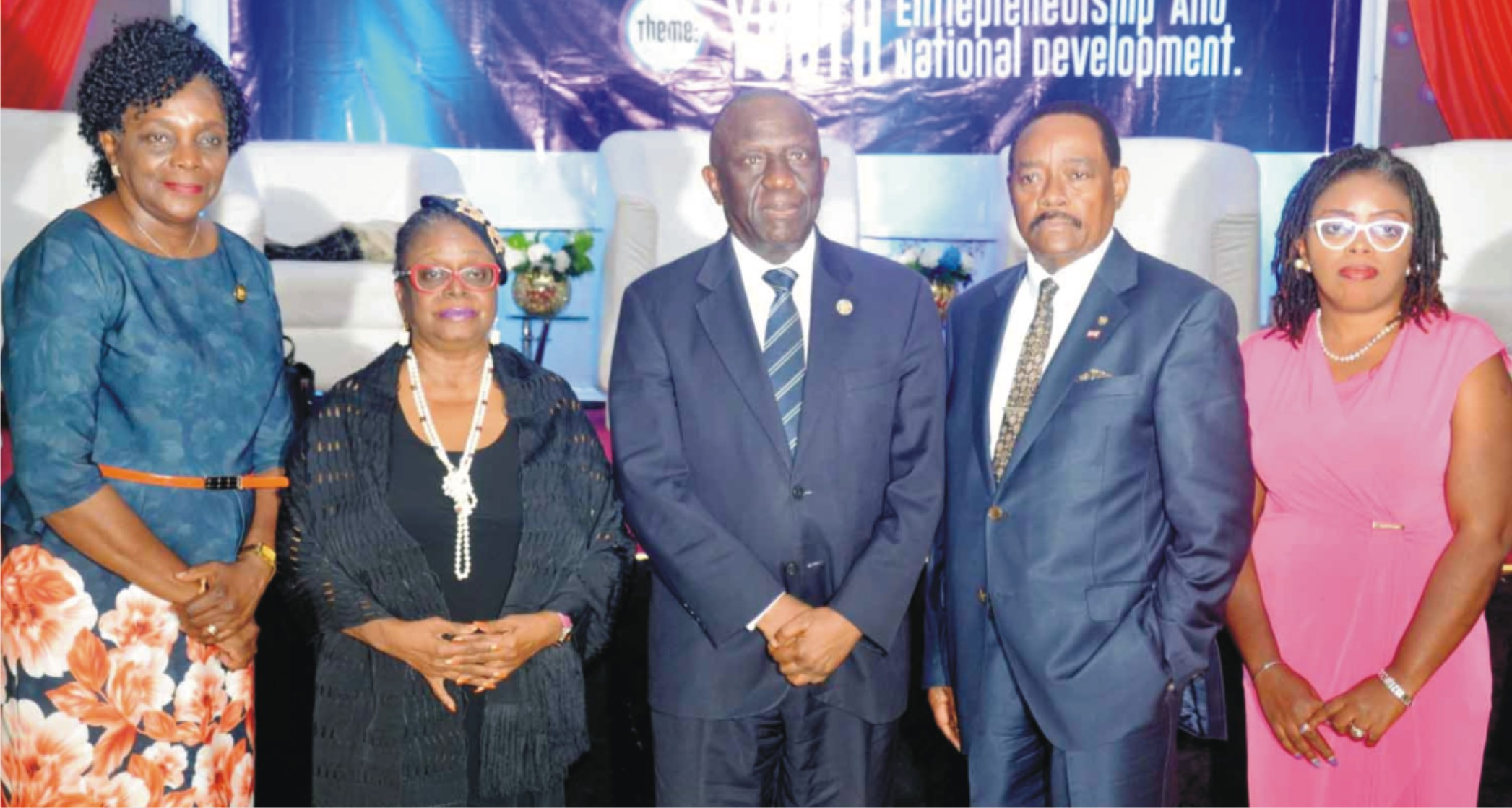 The Manufacturers Association of Nigeria (MAN) says clarity is needed on President Muhammadu Buhari's directive on restriction of foreign exchange for food importation.
Director-General of MAN, Mr Segun Ajayi-Kadir disclosed this last Friday in Lagos.
It would be recalled that President Buhari gave the directive when he hosted the All Progressives Congress (APC) governors at his country home in Daura, Katsina state during Eid-el-Kabir on August 13.
The president said the foreign reserve would be used strictly for diversification of the economy and not for encouraging more dependence on foreign food.
"Though the directive was laudable, clarity would be required and the country needed to be deliberate and strategic in pursuing such a far-reaching monetary measure.
"Especially in the light of our vulnerability occasioned by trade agreements that require the country to be more open to imports and the well-known antics of our neighboring countries," Ajayi-Kadir said in a statement.
According to him, the directive is broad and needs to be specific and targeted, adding that there should be strategic implementation to achieve the purpose intended by government.
"We need to know what type of food; finished and ready to eat or as input for further processing.
"In the case of the latter (in particular) we need to know the local capacity available compared to national demand and if not adequate, creditably determine what time and resources are needed to ramp up capacity and production.
"It is pertinent to pre-determine these suggestions as part of the implementation strategy.
"To achieve sustainable self-sufficiency, local producers ought to be incentivised otherwise we may be inviting a looming barrage of smuggling activities," he said.
He warned that the policy might be counterproductive if implemented by fiat, without ensuring necessary alignment with the fiscal and other economic policy initiatives of the present administration.
Ajayi-Kadir stressed that the necessary support that would sustain the "steady progress in agricultural production" and attainment of "full food security" should be considered.
He added that the Central Bank of Nigeria (CBN) would need to conduct an assessment of the country's position in practical terms and realistically weigh its options before embarking on such a far-reaching policy.
"There should also be a process to be followed before such a plan is unfolded. On an issue as critical as this, a unilateral decision could be counterproductive when the operators are not duly consulted.
"We must also consider the state of our infrastructure and its capacity to respond and support the policy," he said.
Ajayi-Kadir said MAN actively supported resource-based industrialisation, and its stance had been on improving local sourcing of raw materials and developing sustainable value chains.
He said the association believed that value addition to products created more jobs and wealth for the nation.
Tackle Insecurity To Boost Foreign Investment, Group Tells FG
The Committee on Youth Mobilisation and Sensitisation (CYMS) has called on the Federal Government to tackle issues of insecurity in the country in order to boost direct foreign investment.
The Director General, CYMS,Mr Obinna Nwaka, made the call when the group appeared on a Personality Interview Programme of News Agency of Nigeria (NAN), Forum, yesterday in Abuja.
Nwaka said foreign investors would not come to invest their money in an environment that is not secured, because of uncertainty of re-cupping their investments.
According to him, every good business person prefers a predictable and serene environment to invest their money.
He said the government must do all it could to ensure that the country was seen to be peaceful by the international community to boost the confidence of those willing to invest in the country.
Nwaka while speaking on issues affecting youths in the country, said that unemployment was critical and must also be tackled by the government.
He advised that the government should ensure that all its agencies undergoing recruitment should provide a level playing ground for all citizens, so that the people who are qualified could be given employment.
"They should not hijack it from above and they should allow the Federal Character Commission, the Senate, the Ministry of Employment, Labour and Productivity to also be part of the recruitment processes.
"With this, people who deserve to be employed will be employed, people who have the passion to serve in the military or para-military will be given opportunity to serve in the military.
"Not people who don't have the passion but because they have a godfather in the government, after giving them the employment they stay back at home they don't go to the war front," he said.
He said the issue of 'godfatherism' should be eradicated from recruitment and every citizen should be given the same opportunity to show their capability in any job.
Nwaka said that President Muhammadu Buhari should endeavour to put someone with detail knowledge of agriculture to serve as the minister.
He said this was because agriculture seems to be the only sector for now that could ensure adequate employment for young people.
The group leader added that the young people are now willing to make themselves relevant in the agricultural sector.
"So, these fundamental issues, security, and ensuring a level playing ground in recruitment processes and agriculture are very crucial.
" If the Federal Government can look into these three key issues, I believe the level of unemployment and crimes will reduce in this country.
Insecurity: Expect Drop In FDIs – Expert
A university teacher, Prof. Sarah Anyanwu of the Department of Economics, University of Abuja, says with the increasing insecurity in the country, a drop in Foreign Direct Investments (FDIs) is expected.
Prof. Anyanwu said this yesterday in Abuja while speaking with newsmen.
According to her, every investor wants a conducive business environment for his capital and will not want to establish businesses in places where security is not guaranteed.
"Even as a Nigerian, not to talk of foreigners, you will not go and site an industry in areas where insurgency is the order of the day.
"There is kidnapping and herdsmen killing going on at the same time and foreigners keep hearing that people are being kidnapped daily and ransom has to be paid.
"So, for those that already have investments in Nigeria, that is enough to drive them out and those that are out will not be willing to come in.
"Both the rich and poor are being kidnapped, so it is a problem to even Nigerians and not foreigners alone", she said.
Prof. Anyanwu was also worried about the porousness of Nigerian borders, saying it is a major source of concern as foreigners who had no business being in Nigeria at all came and went at will.
Anyanwu said the nation's borders should be strictly monitored with security tightened at all points to keep track of movement in and out to avoid people coming in anyhow to commit crime.
She, however, advised that security should be heightened with all security agencies playing their part to secure lives and properties.
The academic also said that no stone should be left unturned to promote the image of Nigeria internationally in every way and avoid situations where Nigerians in diaspora have to stage protests concerning the country.
According to Anyanwu, such scenarios send the wrong signal to prospective investors.
She also noted that electricity should be improved on as lack of it was driving the cost of doing business up.
Anyanwu also advocated good infrastructure to be provided for businesses to thrive.
A United Nations Conference on Trade and Development (UNCTAD) had released a report in June, saying FDIs into Nigeria plunged by 43 per cent in 2018 to two billion dollars.