Nigeria @ 57: What The People Say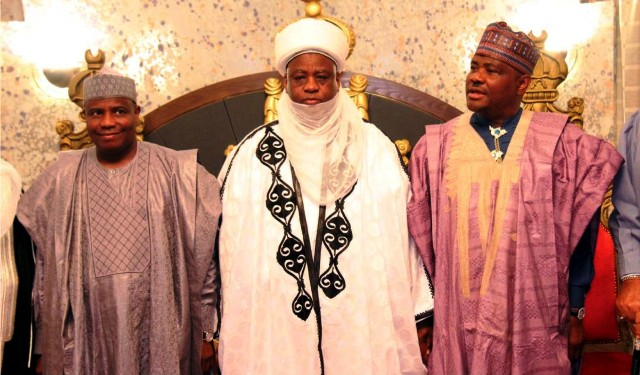 Exactly 57 years ago, the colonial rule of the Great Britain in Nigeria came to an end after years of struggle by some of our past heroes.
As always, today October 1, the country marks the anniversary of the great event.
But how has the country fared in these past 57 years? What can the citizens say about Nigeria at 57? Our Deputy Editor (Features), Calista Ezeaku sought answers to these questions from some Port Harcourt residents.
Excerpt:
Barr Emeka Onyeka: It is really good we are celebrating. It is really good we've come this far, but it is not yet an Eldorado. I think it calls for more of sober reflection than bonfire in the sense that it is really a good time for us to do a stock keeping, checking ourselves from 1960 till date, so far, how far? What have we done? What have we achieved? Are we making progress? Are we actually on a steady decline?
So for me, it's neither here nor there.
Sincerely,  I don't think this is a time to merry, given the present condition of the country. What really calls for rolling out of the drum is the happy mood of the people. When a greater number of the people are hungry, what are we rolling out the drum for? By doing so you will be irritating them. You will be angering them and if you don't take time, the anger might translate to action. I think what we need to do is for us to check ourselves, look at our people, which is the primary responsibility of the leaders and know wether the leaders have actually been fair to the citizens.
There are so many things that we have not gotten right in the past 57 years. The first one is fairness. Sincerely, people are not treated fairly.  I believe strongly that people should be treated fairly. Our resources should be distributed fairly. You know that fairness is justice. Appointment of individuals or groups to government positions should be done fairly to reflect the true federalism that we claim to have in practice. A situation where you see people in leadership acting with some sectional colouration, does not augur well for the nation.
Going forward,  for me I think it is a wonderful opportunity that we are one. I strongly believe that we should remain one. Being one is of great advantage.The greater advantage is there when everybody is treated fairly.
What I recommend is this, irrespective of where the president or  even the governor comes from, he should see every citizen of the nation or his state as one and the same and treat them as their children.  When you start treating some of the children as outsiders, naturally, you can never be fair to them. The President and the Governors should treat their subjects better than they are doing at the moment.
The strike and agitations that have been going on in the country for sometime now are anger in action. They are anger demonstrated, animosity displayed. People are not happy for one thing or the other.
You see a situation where those at the federal level are spending money as if others simply escorted them to the nation,  without having any stake in the nation called Nigeria. I mean it is annoying! Every person feels so bad. The workers are not paid adequately, and those who are elected to serve us are taking all and at the end of the day, we are all going to the same market. So how do you think the workers will feel? Naturally they will feel bad. The resources are not fairly distributed. Naturally the people, especially those from whose areas the resources are being generated, will feel bad.
So as a person, I strongly support restructuring. True federalism is what will make people sit up.
Mr Monday Johnson – Driver:
What I can say about Nigeria at 57 is that things are not moving on well in the country.  There is bad leadership.  Just look at the roads we ply here in Rivers State,  they are bad . The  East/West road is very bad. There is hardship every where.
Our hope is that with the Independence day celebration, there should be some positive changes.
We will be very happy if they can fix the roads and make life better for us.  Government should invest  in the education sector and also the health sector so that the poor people will have reasons to rejoice.
Miss Mercy Kaneh- Young School Leaver:
Nigeria today is a very difficult place to live in. Cost of living is so high, business is not flurishing. I help my elder sister with her business and I know how hard it is for her to sell her goods and even make profit. Look at me, I'm supposed to be in a higher institution but because of economic  hardship I couldn't go. So we want a change in this country.  I want better leadership that will make things easy for the people.
Mr Franklyn Obiene –  Public Servant/ Youth Leader:
There are many good reasons why we should celebrate Nigeria at 57. Because it is Nigeria's birthday, because we are alive, because we are a united country, we should celebrate. But the growing insecurity in the country is a big concern. People are no longer free to move around because of fear of the police, militants or political party fanatics. In other parts of the country, we have the IPOB challenge, the boko haram and other agitating groups. All these create tension in the country and make people feel unsafe.
So let government think of measures to tackle the problem of insecurity and what is making people to agitate. Let our leaders lead us well and then the people will follow.
They said, they are fighting corruption abi? Let them do it without fear or favour. Any corrupt person, no matter how highly placed, should be fished out and brought to book. Let government at various levels empower the youth.  It is said that the future of any country is in the youth but I don't see any attention being given to these future leaders.
Every administration that comes on board will tell you they will do this and that for the youth but at the end of the day, nothing is done. The situation still remains the same. Let them empower the youth, please.
Mr Salisu Musa – Businessman:
We thank God for keeping us alive to celebrate Nigeria at 57.  For me, l like as the country is now. The fighting has reduced. The tribalism issues are coming down. In Rivers State here, our roads are better. As Federal Government dey fight corruption, l like am. Government should create job opportunities for the people.
Many companies are laying off their staff, that  is not good. Government should build industries that will employ the jobless people. They should equip public hospitals.  Before now, they use to give us free drugs at the hospitals. Today, there is nothing like that anymore.
Mrs Ngozi Amadi – Teacher:
The country has come a long way. Struggling with challenges ranging from insurgency, militancy, Ebola, corruption and others.
A country where leaders have emerged with the sole motive of enriching their pockets and saving for their generations unborn. Being the most populous country in Africa coupled with the instigations from outside and within the continent, to mention but a few.
Regardless of these numerous challenges, Nigeria has remained integrated. Nigeria is a great country, I am proud to be a Nigerian. My advice to fellow Nigerians is to come together and let's fight all appearances of corruption at all levels and make this country an envy to the rest of the world.
FG To Eradicate Multiple Taxation In Mining Sector – Adegbite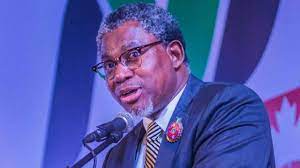 The Minister of Mines and Steel Development, Mr Olamilekan Adegbite, says the Federal Government is setting in place various measures to eradicate multiple taxation for miners.
At the flagship Forum last Tuesday in Abuja, Adegbite said the ministry was engaging with the three tiers of government to resolve this issue.
He said that this informed the recent webinars and advocacy engagements by the ministry with all stakeholders in the country involved in the mining industry.
He said that though the constitution vested control of mineral resources in Nigeria in the Federal Government, the fund goes into the Federation Account, of which everybody participates.
He added that all the 774 local governments got money from that account but if they cut corners by disturbing the miners with unnecessary local taxes they get discouraged.
"So, it is double jeopardy when you go and do all these illegal taxes, or you go and disturb the miners, when you will benefit from what is derived in your place, you get a 13 per cent derivation.
"You also get your share of the federal accounts as of course laid down statutorily. So, it is a continuous process, we educate everybody and I think we are getting good results."
The minister said there was a Mineral Resource Committee (MIRENCO) in every state and the chairman was nominated by the governor of that state, so that he would be in the know about everything going on about mining in that state.
He said that the chairman of that committee was to oversee all the activities between the miners, the community, the state government and the Federal Government.
"So, on that committee, the Federal Government has representatives, the local government has representatives, the governor chooses the chairman and then Ministry of Environment and other stakeholders bring in representatives as well.
"So, through this committee, everybody can participate, and make sure that we work in harmony, bake a bigger pie so everybody can share.
"So, it is continuous advocacy, we let them know what we are doing and of course they can also participate, where they do not understand or where the governor has any problem he can always ask the chairman."
On the issue of rock blasting, he said cities had expanded to meet quarries.
According to him, quarrying is a necessity, because stones are needed to make concrete when building roads and houses.
Nigeria Lost N53.26bn To Gas Flaring In Two Months – NNPC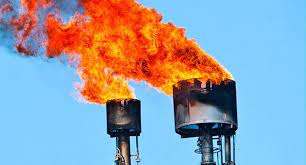 Nigeria lost an estimated N53.26billion in the first two months of this year as international oil companies and local players flared a total of 33.04 billion standard cubic feet of natural gas.
The oil companies wasted 17.53 billion scf of gas in February, compared to 15.51 billion scf in January, according to data obtained from the Nigerian National Petroleum Corporation.
With the price of natural gas put at $3.93 per 1,000scf as of Wednesday, the 33.04 billion scf flared translates to an estimated loss of $129.85million or N53.26billion (using the official exchange rate of N410.13/dollar).
The NNPC, in its latest monthly report, said out of the 206.05 billion scf produced in February, a total of 133.06 billion scf was commercialised, consisting of 40.15 billion scf and 92.91 billion scf for the domestic and export market respectively.
It said this implied that 64.48 per cent of the average daily gas produced was commercialised while the balance of 35.52 per cent was re-injected, used as upstream fuel gas or flared.
Gas flare rate was 7.67 per cent in February (i.e. 565.52 million standard cubic feet per day), compared to 7.73 per cent in January (i.e. 554.01 million scfd).
In January, a total of 223.55 billion scf of natural gas was produced, translating to an average daily production of 7,220.22 million scfd.
Out of the total gas output in January, a total of 149.24 billion scf was commercialised, consisting of 44.29 billion scf and 104.95 billion scf for the domestic and export markets respectively.
Firms producing less than 10,000 barrels of oil per day will pay a gas flare penalty of $0.5 per 1,000 scf.
The penalties paid by oil and gas companies for flaring gas in the country will be invested to build midstream gas infrastructure in host communities, according to a new provision introduced into the Petroleum Industry Bill by the National Assembly.
"Moneys received from gas flaring penalties by the commission (Nigerian Upstream Regulatory Commission) pursuant to this subsection, shall be transferred to the Midstream Gas Infrastructure Fund for investment in midstream gas infrastructure within the host communities of the settlor on which the penalties are levied," the Senate and House of Representatives said in subsection (4) of section 104 of the bill.
Nigeria To Boost Trade Volume Through ECOWAS TPOs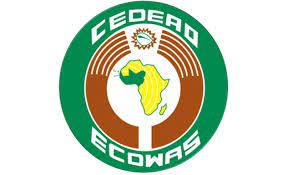 Nigeria is poised to boost its non-oil exports following the official launch of the Economic Community of West African States (ECOWAS) Trade Promotion Organisations (PTOs).
With Executive Director /CEO of the Nigerian Export Promotion Council (NEPC) Segun Awolowo, as the inaugural president of the ECOWAS TPOs, the NEPC is repositioning the nation's export through the implementation of its N50 billion Export Expansion Facility Programme (EEFP), a part of the Economic Sustainability Plan whose development and implementation is being led by the Vice President.
EEFP is expected to significantly raise the volume of non-oil exports in Nigeria, and it's a spin-off of the Zero Oil Plan developed by Awolowo and approved by the President.
Besides providing financial support for the average Nigerian exporter, EEFP is also going to see the establishment of top-notch warehouses close to airports where Nigerian goods meant for export would be packaged to globally competitive standards ahead of their exportation.
The EEFP, in line with the FG'sEconomic Sustainability Plan (ESP), is focused on cushioning the effects of the Covid-19 pandemic on non-oil export businesses,thereby safeguarding jobs and creating new ones.
In March, Minister of Industry,Tradeand Investment (MITI), Niyi Adebayo, officially flagged off the EEFP and launched the first online Grant Management Portal (GMP) for non-oil exports.
While the EEFP is being implemented by the NEPC, the Federal Ministry of Industry, Trade and Investment is the supervisory body over the agency and its operations.
It was learnt although the programme anticipated 500 beneficiaries, since the launch, it has received over 3,500 applications for the grant, out of which over 2,000 were verified after meeting the eligibility criteria.
Federal Government officials said further details and plans on disbursement to final successful beneficiaries are being awaited.